Art and technology - A new Unity
Discover the Bauhaus
Modern design is all about simplicity and functionality and can be found in many products we're using on a daily basis.

Learn how the Bauhaus Movement influenced design history with its emphasis on theory and practice as taught by the masters.

Discover
Josef Albers
Master of Geometry
Josef Albers's most profound impact on the history and practice of modern art was his transformation of art education and pedagogy, which he believed was the key to developing a future audience for art.

As a teacher his stated goal was to "open the eyes," of students by disrupting ingrained habits of perception and considering forms apart from their conventional associations, reduced to their basic characteristics (line, shape, material, color).

From Bauhaus to modernity
Nesting Tables
The Nesting Tables by Josef Albers, a designer represented in MoMA's collection, are considered groundbreaking for their incorporation of pure and vibrant colors in furniture design. As a result of his background as a carpenter and contractor, Albers prized great craftsmanship, and he designed these functional and elegant tables with meticulous and rich simplicity.

Learn more
Bauhaus Cradle by Peter Keler
Peter Keler's cradle design dates back to the beginnings of the Bauhaus in 1922. Floating, swinging, rolling.
From 2.115,00 €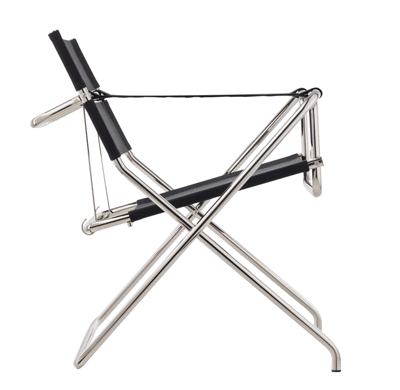 D4 Folding Armchair - Marcel Breuer
A feeling for beauty paired with functionality
975,00 €
F51 Armchair Walter Gropius
In 1922/23 Gropius designed his strictly cubic director's room in Weimar with his own designs and those of other Bauhäusler.
From 2.435,00 €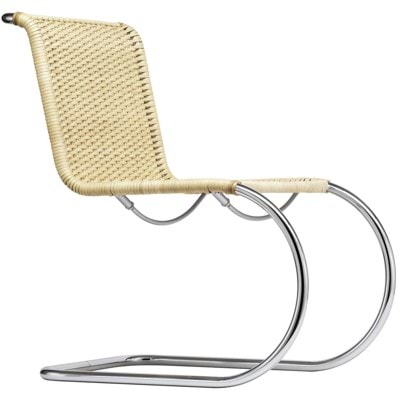 Cantilever Chair S 533 - Mies van der Rohe - 1927
Timeless elegance with the comfort of an armchair: the cantilever chair S 533
From 1.325,00 € 1.450,00 €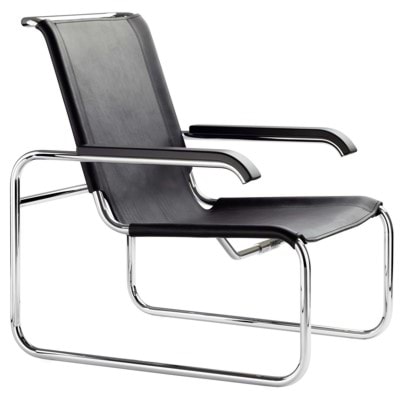 S 35 L Armchair - Marcel Breuer - 1929
Cantilevering with a single line - the tubular steel armchair S 35
From 2.490,00 €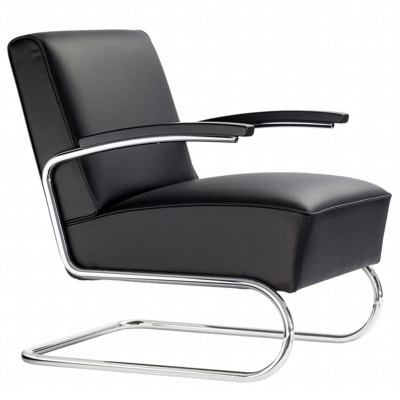 S 411 Cantilever Armchair
Reduction to the essentials: The classic S 411 tubular steel chair
3.290,00 €
S 64 V Cantilever Chair - Marcel Breuer
One of the first examples of his genre is the S 64 cantilever chair by Thonet, which Marcel Breuer developed at the Bauhaus in the 1920s.
From 895,00 € 995,00 €
S 33 Cantilever Chair - Mart Stam
A masterpiece of simplicity: The S 33 Cantilever Chair
From 695,00 €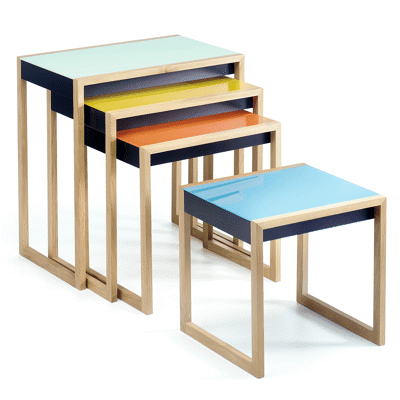 Nesting Table Josef Albers
The Nesting Tables powerfully combine clear geometric shapes with colours from Josef Albers' painterly oeuvre.
1.790,00 €
Writing Desk S 285 - Marcel Breuer
The tubular steel desk S 285: An important piece of contemporary history
From 1.490,00 €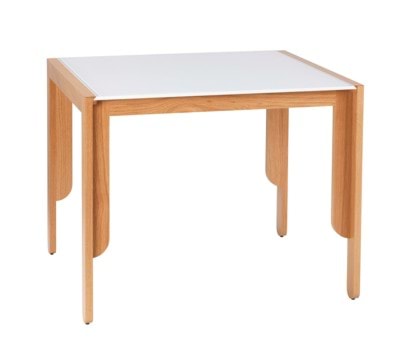 Tea Table Josef Albers
The simple, straight-line and at the same time modern design of the Tea Table was created by Josef Albers.
495,00 €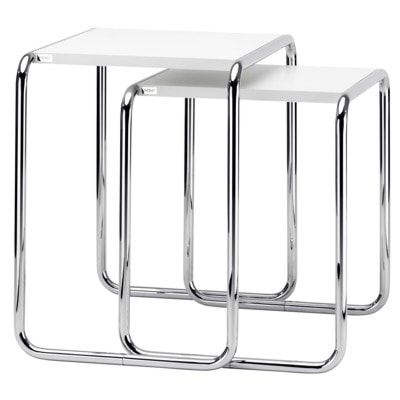 Side Tables Set B 9 A+B Marcel Breuer
From experiment to tubular steel classics. The set tables and stools B9.
890,00 €

Bauhaus Lamp Wagenfeld
The magic of frozen light
Professor Wilhelm Wagenfeld was fascinated by "the magic of frozen light". What he meant by this is shown by the dome of his timelessly elegant table lamp. The Wagenfeld lamp, which has won several awards, was designed in 1924 by the then 24-year-old Bauhaus journeyman in the workshop of the Weimar Bauhaus.

It follows the design principle "form follows function" and is considered an icon of modern industrial design. As an outstanding example of modern product design, it was included in the collection of the Metropolitan Museum of Art in New York.

BUY NOW
"To be useful is to be beautiful"
Wilhelm Wagenfeld
One of the most important German product designers, inventor of the famous Bauhaus lamp and many other beautiful things. A wonderful person who liked to pass on his knowledge.

One of his first designs became his most famous: a simple shade made of opal glass, the shaft made of nickel-plated steel - Wagenfeld's Bauhaus lamp WA24 is one of the design icons.

The CUBELIGHTmove is oriented on the Bauhaus school of architecture and enables an infinite number of geometric design possibilities and colour combinations. The clear and reduced design creates a timeless appearance, which is underlined by the classic materials used, glass and stainless steel.


Form follows function
Bauhaus Teapot
The Marianne Brandt tea pot is the part of the set, which most strictly follows the formal principles of the Bauhaus school. Circle, globe and square are the basic forms of the construction.
Discover the Metal Workshop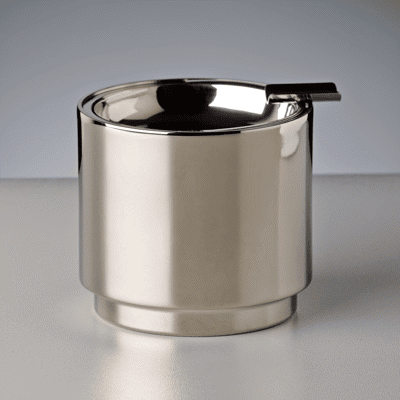 Ashtray MB 23 E Marianne Brandt
This 1924 ashtray is one of the earliest designs by Marianne Brandt and dates back to the beginning of her activity at the Bauhaus.
120,00 €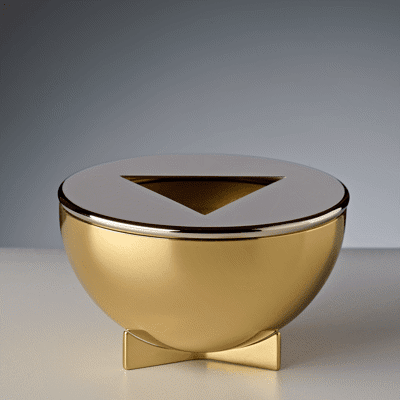 Ashtray MB 24 Marianne Brandt
This 1924 ashtray is one of the earliest designs by Marianne Brandt and dates back to the beginning of her activity at the Bauhaus.
140,00 €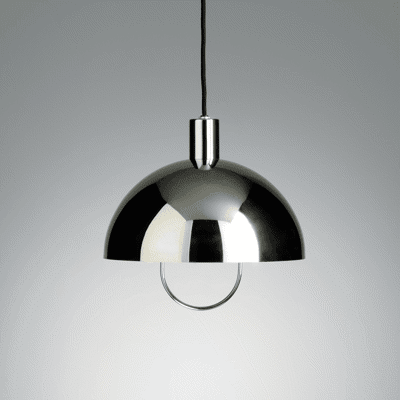 Bauhaus Pendant light HMB 25/300
Together with Hans Przyrembel, Marianne Brandt designed this well-known pendant luminaire, the height of which can be adjusted by means of a pendulum pull an...
From 700,00 €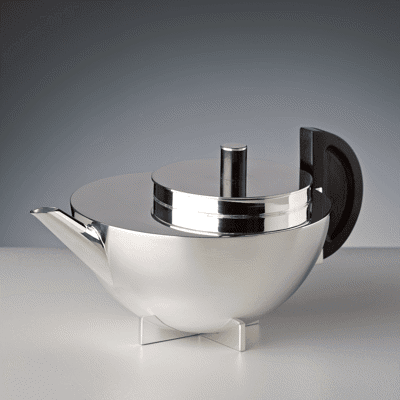 Bauhaus Tea essence pot Marianne Brandt
Marianne Brandt's tea extract jug from 1924 is considered one of the most important icons of the Bauhaus.
4.900,00 €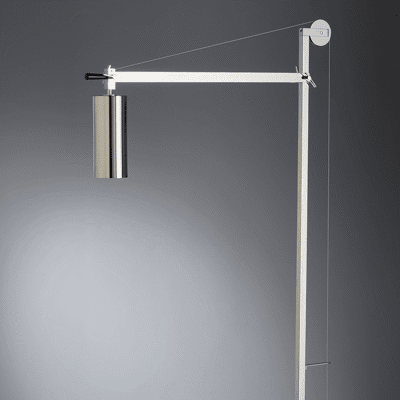 Bauhaus Floor lamp BH 23
This lamp design is typical for the Bauhaus style
1.590,00 €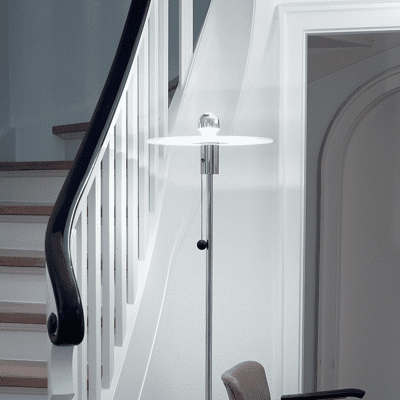 Bauhaus Floor Lamp BST 23
In 1923, the Hungarian Gyula Pap designed the slim Bauhaus floor lamp BST 23 in the metal workshop of the State Bauhaus in Weimar.
1.490,00 €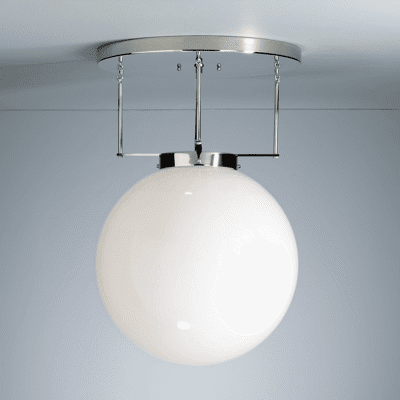 Bauhaus Pendant Lamp DMB 26
This lamp was designed by Marianne Brandt as early as 1926 and already enjoyed such popularity that it was produced in series.
From 590,00 €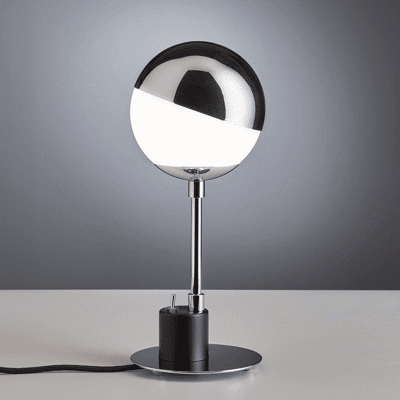 Bauhaus table lamp with hemisphere SF 28
Table lamp in chrome-plated and black lacquered metal, polished aluminium, opal glass.
490,00 €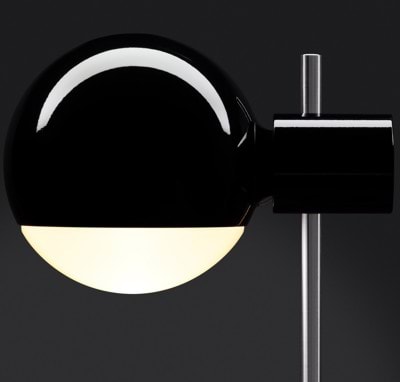 L25 Lamp - Gerrit Rietveld
As Gerrit Rietveld's light shines in 1922
From 835,00 €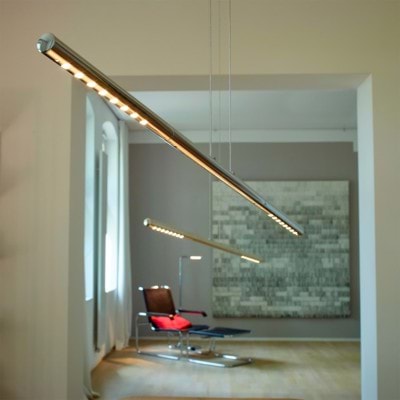 LUM Pendant Lamp
Modern, puristic, functional - A Bauhaus lamp of the 21st century
From 1.590,00 €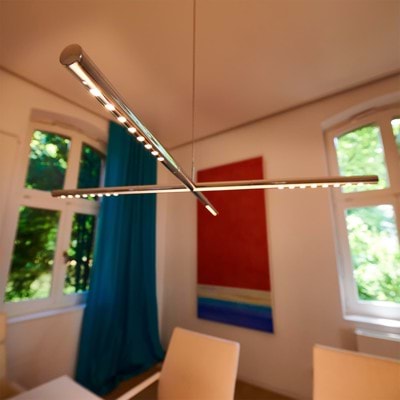 LUM X Pendant Lamp
Modern, puristic, functional - A Bauhaus lamp of the 21st century
From 1.890,00 €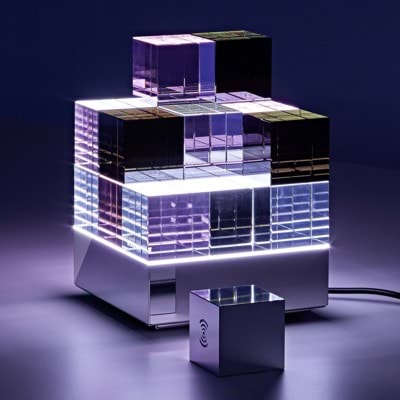 Table Lamp CUBELIGHTmove
This design classic is based on Bauhaus architecture and allows an infinite number of geometric design options and color combinations.
890,00 €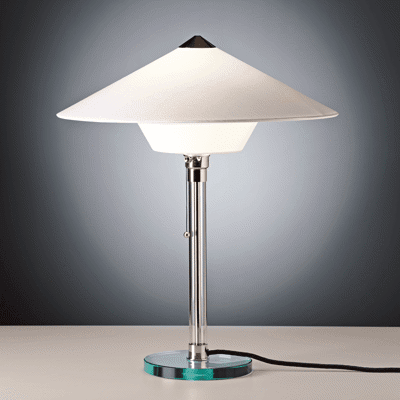 Wagenfeld Table Lamp WG 28
WG 28 - from the 30s to the new millennium. One could reduce the long way of the WG 28 table lamp to the essentials in this or a similar way.
499,00 €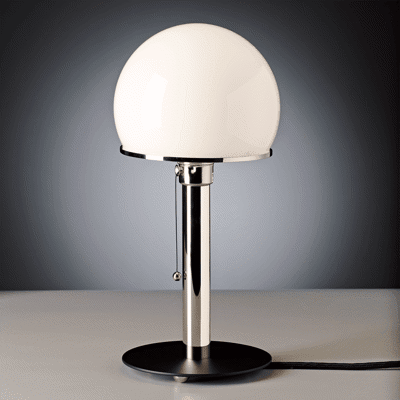 Wilhelm Wagenfeld table lamp WA 23 SW
The Bauhaus Table Lamp embodies the essential idea that form follows function, as espoused by the influential Bauhaus school.
489,00 €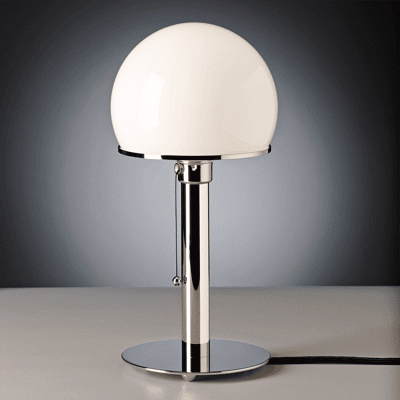 Wilhelm Wagenfeld table lamp WA 24
The Bauhaus Table Lamp embodies the essential idea that form follows function, as espoused by the influential Bauhaus school.
489,00 €
Wilhelm Wagenfeld table lamp WG 24
The Bauhaus Table Lamp embodies the essential idea that form follows function, as espoused by the influential Bauhaus school.
489,00 €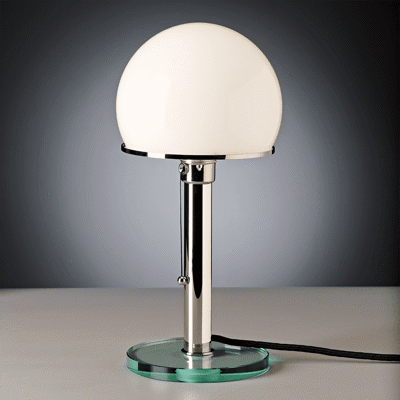 Wilhelm Wagenfeld table lamp WG 25 GL
The Bauhaus Table Lamp embodies the essential idea that form follows function, as espoused by the influential Bauhaus school.
489,00 €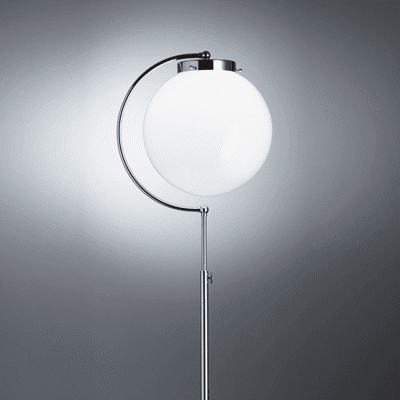 Bauhaus Floor lamp DSL 23
Clear forms and lines meet high functionality and sophisticated details.
1.790,00 €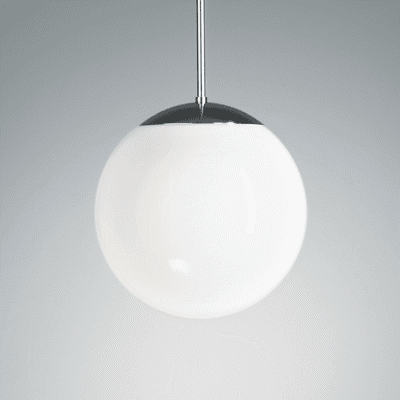 Pendant Lamp with Opaque Globe HL 99
The HL 99 luminaire classic among the hanging lamps was already designed before 1900 by an unknown designer and is one of the very first designs ever to be d...
From 195,00 €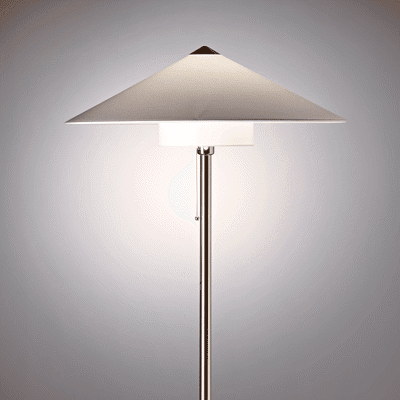 Wagenfeld Floor Lamp WST L 30
Two years later, the pioneer of industrial design Wilhelm Wagenfeld created this floor lamp to match the popular table lamp.
999,00 €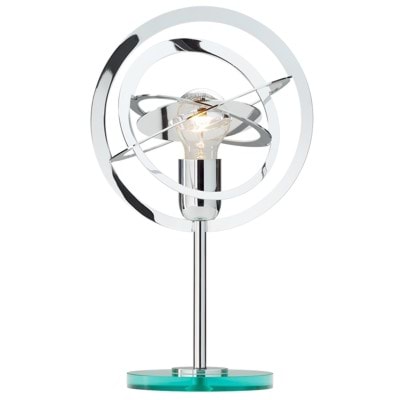 Josef Albers Saturn L61 Lamp
Glowing economy of form
450,00 €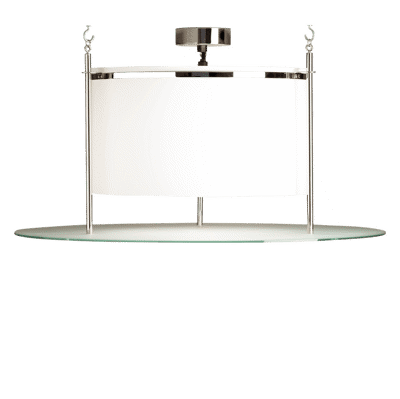 Bauhaus Ceiling Lamp DMB 30
The DMB 30 ceiling lamp by Tecnolumen is based on a sketch by the artist Marianne Brandt from 1926. With metallic structure, glass cylinder and glass disc. F...
658,00 €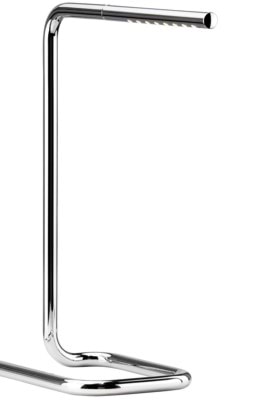 Table lamp LUM 50
Clear design, individual light: the LUM 50 table lamp
650,00 €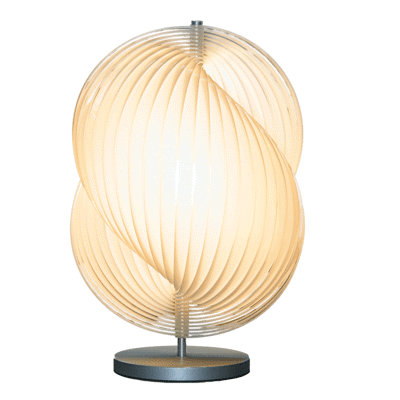 Table lamp THL 1
This extravagant table lamp, which is available in 3 different variants, is an eye-catcher in any room.
685,00 €
A good piece of furniture lives from its versatility. That is why we rely on functional designs that can be used in a variety of application concepts.

Get inspired by THONET
Bauhaus Weaving Masters
Designer Carpets
The weaving workshop was one of the most successful and productive workshops at the Bauhaus, works with both traditional craft techniques and industrial methods.

The influence of various Bauhaus masters is visible in the carpets pattern. The frequently employed basic shape of the is the object of creative experimentation and the main instrument for testing the effect of the primary colours.

Experience the Bauhaus Rugs
Master of Weaving
Anni Albers
Well-known for her mastery of weaving, developed her artistic practice at the Bauhaus and Black Mountain College. Albers went on to establish weaving as a new medium for modern art.

In her designs for industrial mass production and her unique weavings, Anni Albers proves her prowess at the loom and her proficiency with textiles.

Discover Anni Albers
Bauhaus Rug Lines Wool Silk 2
The geometric shapes and lines on the rug cross, interact and repeat with subtlety and accuracy.
7-10 Days
From 2.600,00 €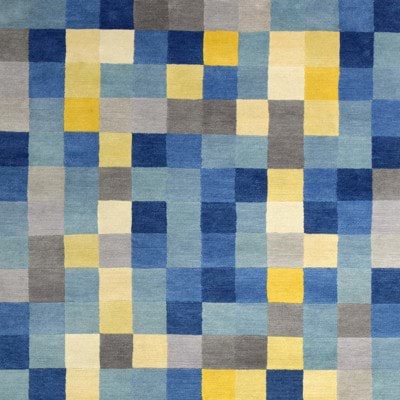 Bauhaus Rug No. 2 Gertrud Arndt
An icon of German weaving. Design Carpet No. 2 was designed and manufactured for the room of Walter Gropius.
7-10 Days
3.950,00 €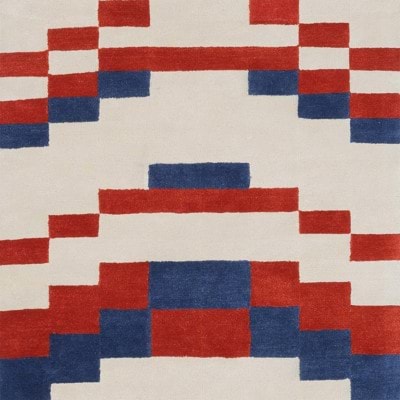 Anni Albers Bauhaus Rug Temple Emanu-El
Based on a textile design by Anni Albers from the 1920s, the English manufacturer Christopher Farr Editions has created this motif as a tepee in two sizes.
7-10 Days
1.500,00 €
Gunta Stölzl Bauhaus Rug
On the occasion of the 100th anniversary of the Bauhaus in 2019, the English manufactory Christopher Farr is reissuing several hand tufted textile designs by...
7-10 Days - Limited
1.595,00 €
Sours: https://shop.bauhaus-movement.com/
Know your design history: the Bauhaus movement
It would be an understatement to say that the current state of the graphic design industry owes a lot to the Bauhaus movement. With modern design's intrinsic nature as a combination of art and industry, we owe much to this ragtag German design school that persevered throughout a tough time of social and political upheaval to leave one of the biggest stamps on art, architecture and design in the 20th century.
The timeless principles of Bauhaus design still hold up and to this day the iconic Bauhaus style inspires graphic designers all over the world.
The Bauhaus School (literally meaning 'building house' in German) was founded in 1919 by Walter Gropius in Weimar, then the capital of post WWI Germany. In this era of change and disillusionment, the movement sought to embrace 20th century machine culture in a way that allowed basic necessities like buildings, furniture, and design, to be completed in a utilitarian but affective way.
The school encouraged the embrace of modern technologies in order to succeed in a modern environment. The most basic tenet of the Bauhaus was form follows function.
While the Bauhaus school of thought believed that the building itself was the zenith of all design, they had their students focus on artistry and crafts across all mediums of design. Their school followed a regimented syllabus, which focused on the connection between theory and practice.
With their theory of form follows function, the school emphasized a strong understanding of basic design, especially the principles of composition, color theory, and craftsmanship, in a wide array of disciplines. Because of the Bauhaus belief in the oneness of the artist and the craftsman, their courses taught students to eliminate the ideas of the individual and instead focus on the productivity of design. But this was also an institution taught by masters.
These instructors were of the highest level of skill and understanding in their particular genre of artistry and craft, and each brought their unique interpretations of the underlining values of the establishment. Even though the Bauhaus movement has been defunct since 1933, by studying the lessons of some of their top teachers, you too can learn their wisdom.
Paul Klee
One of the most famous courses in theory was taught by Paul Klee.
By the time Klee came to work at the Bauhaus, he had already gained acclaim as a founding member of the German Expressionist movement, known as Die Blaue Reiter (The Blue Rider). His courses on color theory concentrated on the movement of color and did much to change the ideas behind color in the 20th century.
Josef Albers
Another of the most important Bauhaus exports came from the mind of Josef Albers. He was one of the co-leaders of the preliminary course, in which he focused on 'material studies' and 'formal qualities.' The course highlighted the connection between material, construction, function, production and technology.
He believed the important formal qualities of the day were: harmony or balance, free or measured rhythms, geometric or arithmetic proportion, symmetry or asymmetry and central or peripheral synthesis. Albers is perhaps most well-known for his work completed after the time of the Bauhaus, although thoroughly indebted to the school's way of thinking. His series Homage to the Square was a collection of paintings, of the exact same proportions, with various changes in color through hue, saturation, and value/tone.
What is so critical about this series of works, and why it so thoroughly derives from the ideas of the school, is its emphasis that color and composition are inherently linked. We can see this in Homage because despite the similarity of all the square proportions, the eyes view each work differently depending on the use of color.
Wassily Kandinsky
Wassily Kandinsky taught form theory with an emphasis on color theory. He encouraged his students to understand abstraction in his course 'The Basics of Artistic Design,' but it was in his color class where Kandinsky most thoroughly developed his own theories. These resulted in his written work "Point and Line to Plane," and the idea was a new approach to teaching color using psychology and perception.
The theory was based on the analysis of individual elements such as the point, line and plane that so titled his writings. Kandinsky, like Albers, believed that true design only arose through the perceptual collaboration of composition and color, of which red, blue, and yellow were considered of highest importance.
László Moholy-Nagy
One of the Bauhaus masters most directly associated with modern graphic design was László Moholy-Nagy. He believed that art should be all-encompassing, and any means of artistry or crafts – be it sculpture, painting, architecture or poster design, should be influenced by all of the disciplines.
His fascination with the modern age allowed him to focus on some of the more modern means of expression and creation, especially poster design and typography.
Moholy-Nagy's similar interest in the concepts of space and time led him to focus on photography. This brought about the theory of typophoto, or the synthesis of typography and photography, which has become a central tenet of all advertising today.
Herbert Bayer
Herbert Bayer was the school's first master of typography. His participation in the movement led to his invention of a Bauhaus style font, called Universal.
It was an incomplete work that was finished in 1969 to create the font entitled "Bauhaus". The simplicity of the font supported the ideals of the Bauhaus. It's lack of serifs, so different from the common German Fraktur typeface, was perfectly in line with 'form over function.'
But the school also focused on the utopian principle of excellent design that was accessible to all. This font's defection from the difficult-to-read Fraktur font (which historically privileged the elite), made it more practical for the use of the whole of society. The font's original title, Universal, was meant to underline this point.
Conclusion
This list cannot even begin to cover the artists, works, theories, practices and changes that the school set into motion in the early 20th century. While the Bauhaus movement also created major influence in the fields of architecture, furniture design, painting, weaving and more, here we can only touch upon some of the themes and lessons most applicable to graphic design.
The final lesson to take out of this is that the Bauhaus advocated for a "new guild of craftsmen," abolishing the elitist lines between artist and designer in order to build a new future. Almost 90 years later, as we exist in that very future which the Bauhaus imagined, we can see more clearly than ever the connection between good artistry and good design.
The distinction between art and craft has indeed been blurred and, much like Gropius had hoped, from this new fusion has come what we now all see as an exciting creative present.
Looking for a Bauhaus-inspired design?
Let our designer community create something truly unique just for you.
Let's go!
Header Image: Janos Balazs (via Flickr)
Sours: https://99designs.com/blog/design-history-movements/know-your-design-history-the-bauhaus-movement/
Poster Design Collection - 100 Years Bauhaus
I know you might probably be tired of Bauhaus and all the articles and tributes we post about it since we started the blog. This year is a very special one because we celebrate 100 years since the Bauhaus foundation. Personally, I am a fan of the way they saw the discipline of design and its importance what makes it useful to my work 100 years later. That's the reason we will post and repost every tribute we see. This one couldn't be different. It was shared by Xavier Esclusa Trias and it features a collection of posters inspired by the most important design movement in our history.
The Bauhaus was founded by Walter Gropius in Weimar. The German term Bauhaus literally "building house" was understood as meaning "School of Building", but in spite of its name and the fact that its founder was an architect, the Bauhaus did not have an architecture department during its first years of existence. Nonetheless, it was founded with the idea of creating a "total" work of art (Gesamtkunstwerk) in which all arts, including architecture, would eventually be brought together. The Bauhaus style later became one of the most influential currents in modern design, Modernist architecture and art, design and architectural education. The Bauhaus had a profound influence upon subsequent developments in art, architecture, graphic design, interior design, industrial design, and typography. 
In 2019, Germany will be celebrating the centenary of the founding of the Bauhaus, together with partners worldwide. Founded in Weimar in 1919, relocated to Dessau in 1925 and closed in Berlin under pressure from the Nazis in 1933, the school of design only existed for a total of 14 years. All the same, the legendary Bauhaus – School of Design has continued to have a lasting effect up until the present day.
Poster Design Collection
Sours: https://abduzeedo.com/poster-design-collection-100-years-bauhaus
Let's Design A BAUHAUS Poster in Affinity Designer - Tutorial
Slightly giving off iron, and a sweetish smell of meat. Looking at my feet, I found no traces of blood. Sniffed. The smell wafted along with a faint breeze from the east. Waving my hand to the policemen, I ran in the direction of this smell.
Style poster bauhaus
Yes, even more. I got rid of her extra clothes. no, no, just a sweater so far. We drank tea with a chocolate bar, talked and already anticipated imminent sex, not to mention the sex itself. Not even three minutes passed so that I did not climb up to her with kisses.
Let's Design A BAUHAUS Poster in Affinity Designer - Tutorial
And my hobby is computers, to break, fix, make, start, it works for me, does not work, sit, think further. All sorts of programs to study. And the last thing I love is so banal. books.
Now discussing:
Is not enough straw in the sleigh, I beat off my whole back and rubbed the eggs. Would you like to dress or serve breakfast in bed. Dress, wash and have breakfast in the dining room. Bring me a robe, fresh linen and some pants.
905
906
907
908
909