8 Places That Sell Used Whiskey Barrels Online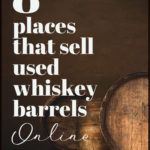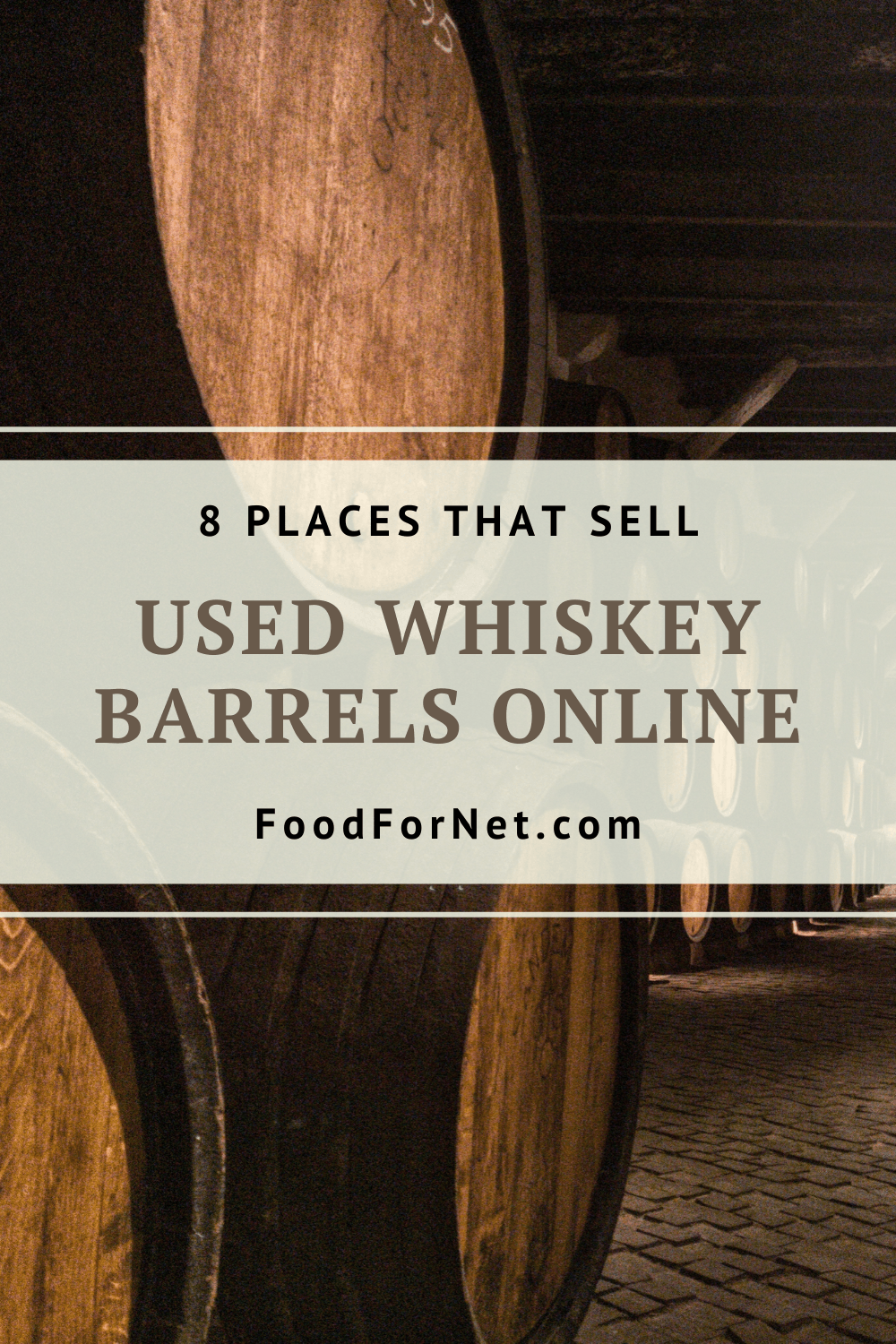 Barrels are more than just containers for aging your favorite wine and liquor. Sure, they're most commonly used as such, but there are other ways to make use of these wooden containers.
One of the most common uses of barrels other than for aging alcoholic drinks is for furniture. Head over to your local rustic-themed restaurant and you'll more often than not find a barrel or two in the store put up as decoration. They make for great tables, chairs, or even just pure decoration.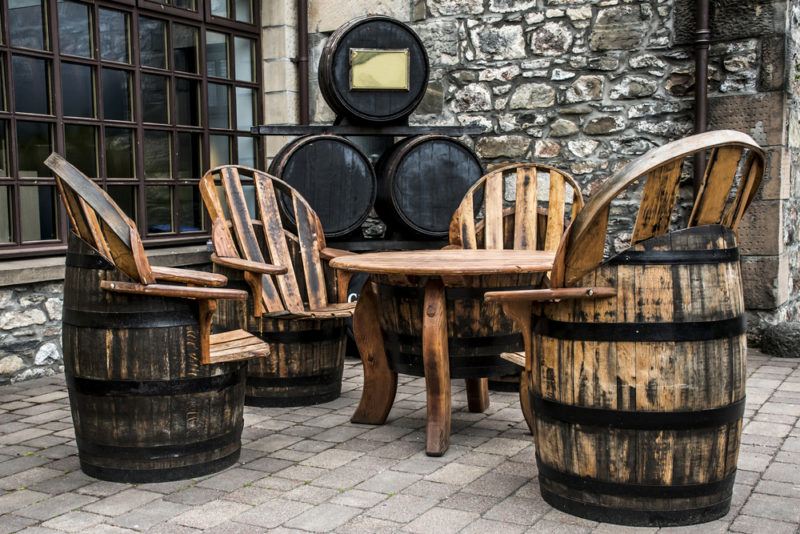 Even if you aren't using barrels for the sake of furniture, though, there are still some ways to make use of them – particularly if they're aged. If you're running a professional brewery or distillery, used barrels are great for aging, as they add more flavor and body to the drink.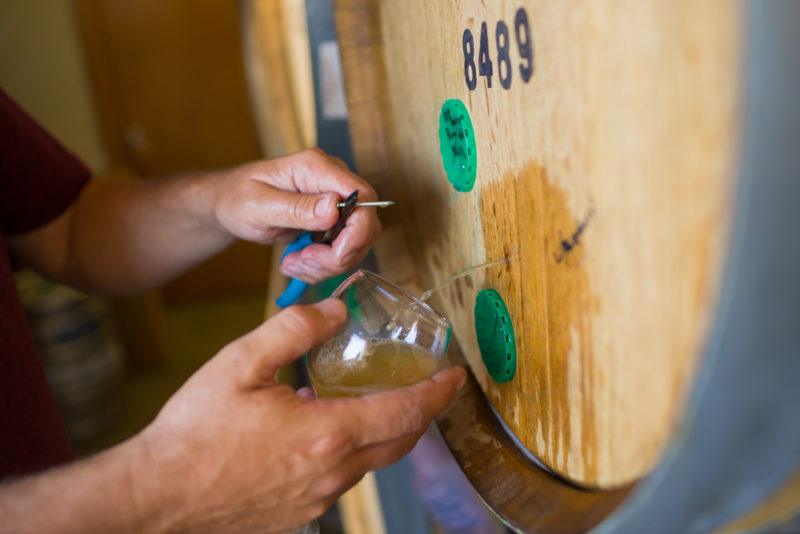 Even coffee beans have been known to be aged in used whiskey barrels. So not only are used barrels great for home decoration, they're also useful in businesses that need that extra flavor when aging.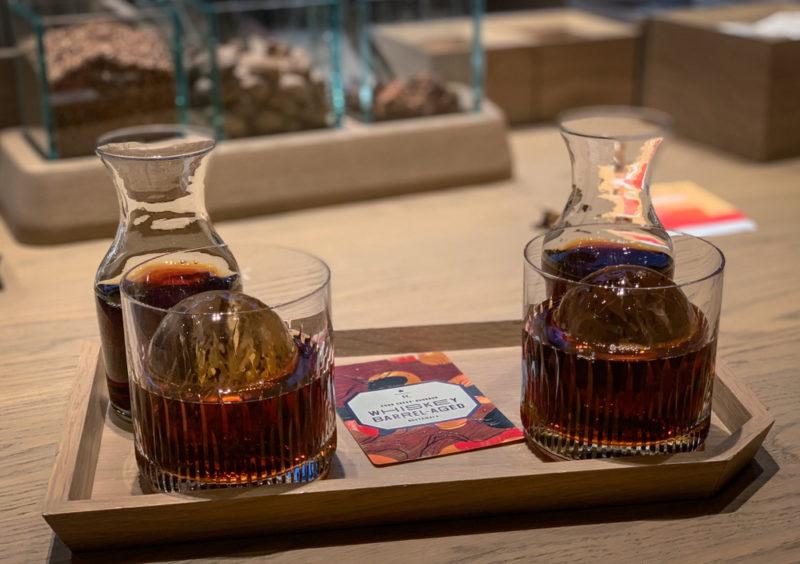 So if you're looking for a place that sells aged barrels, but you don't know where to look, you've come to the right place. We've listed 8 online stores that ship their used whiskey barrels to locations all over the U.S. of A. But before you pick one from the list and order immediately, here are a couple of pointers.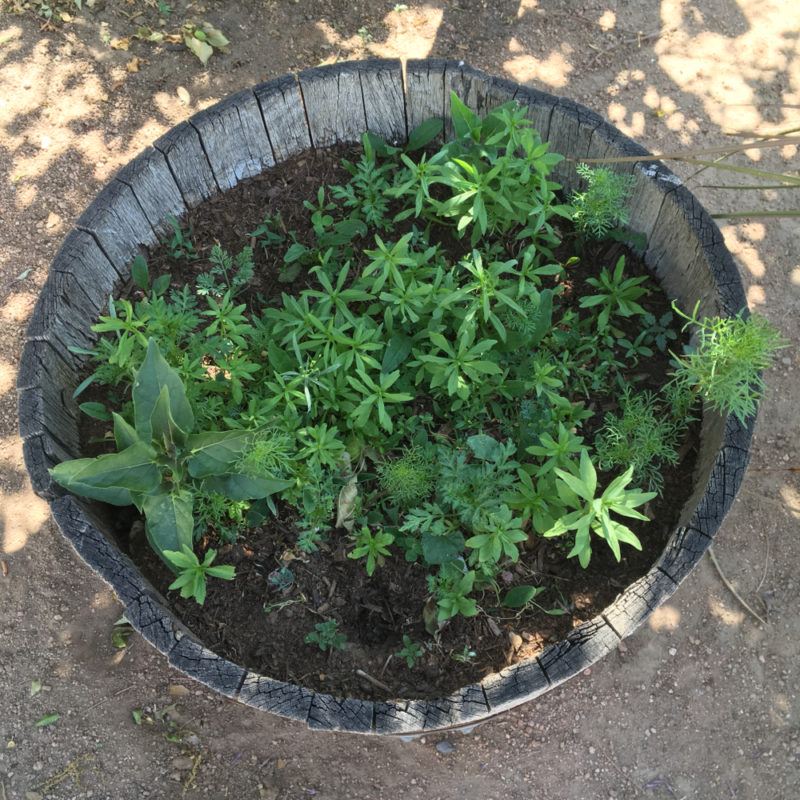 These online stores are different in their own way – some stores are more budget-focused, meaning that you can get a good deal out of them, especially if you live close to their physical locations.
On the other hand, there are some stores on this list that put a premium on quality, which makes their barrels more expensive, but generally of better condition. Make sure to know what you'd rather prioritize (quality or price) and start from there.
Where To Buy Used Whiskey Barrels Online
Rocky Mountain Barrel Company
Based in Wheat Ridge, Colorado, Rocky Mountain Barrel Company sells used whiskey barrels of different types. The way that ordering from this website works is that you'll need to get a quote for the barrels you want to buy, and they'll send them to you as soon as they can.
When it comes to their collection, Rocky Mountain Barrel Company has a few options to choose from. They have a used Colorado whiskey barrel, a JD whiskey barrel, and even an Early Times whiskey barrel. Again, you'll need to get a quote from their website to find out the price of these barrels, should you plan on buying from them.
ExoticBarrels.com
ExoticBarrels.com claims that they have the largest selection of both used wine and used whiskey barrels for sale. Whether or not that claim is true is a separate matter entirely, though, and they seem to be selling their barrels at affordable prices.
You can buy a used barrel of wine or whiskey for only $99 a barrel, which is a pretty good deal by itself. Add that to the wholesale discounts and you've got yourself an affordable supplier of used barrels. They also have a free pick up for anyone in St. Augustine, Florida, where they operate. If you want it delivered, the shipping fee will cost you anywhere from $99 to $399, depending on how far you live from Florida.
Midwest Barrel Co.
Midwest Barrel Co. is home to a vast collection of used barrels of different liquors, ranging from bourbon and whiskey to wine. They even have barrels for specialty liquors such as rum, gin, and brandy available on their store. The prices of these barrels (particularly the whiskey and bourbon ones) will cost you from $149 to $229, depending on the quality and status of the barrel itself.
Located at Lincoln, Nebraska, Midwest Barrel Co. does have shipping fees like the other services. You can easily calculate shipping costs by adding the barrels you plan on purchasing to your cart. The website will then readily give you the shipping cost you should expect from your order.
Other than used barrels, Midwest Barrel Co. also sells accessories that can make aging your whiskey easier. They have steel racks for barrels, barrel staves, bungs, and more. If you have some extra cash to spare it may be worth investing in some of these accessories.
Mystic Barrels
Located at Pittsburg, Pennsylvania, Mystic Barrels used barrels, as well as new and furniture barrels to their online customers. One thing that makes Mystic Barrels different from the rest is their promise to personally deliver your order to your door to minimize shipping costs.
Their best-selling barrels include authentic Kentucky used bourbon barrels (53 gallons), and Napa Valley used wine barrels (59 gallons). The bourbon barrels will cost you $139 a piece, but there are ways to get discounts from them. For example, by simply entering your email address on their website, you get a 10% coupon immediately, and they also have a wheel-of-fortune minigame that you can spin to win free discounts.
Red Head Barrels
Red Head Barrels is a special seller on this list because they're currently having a clearance sale for overstocked and discontinued items. This means that you can potentially get deals better than the other sellers on this list as long as supplies last.
From 1-liter oak barrels to 53-liter used bourbon barrels, Red Head Barrels sells a variety of barrels suited for aging various liquors and wine. Other than the used bourbon barrels, Red Head Barrels sells oak aging barrels for as little as $39.95. Their bourbon barrels are pretty cheap too, coming in at only $100.00 apiece.
Keep in mind that these prices are discounted due to the sale, and may return to normal in the future. So you better check their website when you can, and see if they still offer the deals you're looking for.
Kentucky Bourbon Barrel
As the name suggests, Kentucky Bourbon Barrel sells American White Oak barrels that come directly from whiskey and bourbon distilleries across the country.
They are a full-service used barrel cooperage in the heart of Kentucky, the home of bourbon itself. They not only sell used whiskey barrels but also barrels for tequila, rum, beer, and more.
What's great about Kentucky Bourbon Barrel is the quality of products and services they have for sale. Their exotic used barrels and "select" used barrels are inspected for their quality and are only put up for sale if they meet certain standards.
Other than reselling barrels, Kentucky Bourbon Barrel also repairs used barrels for customers, if they'd rather have their existing barrels fixed instead of buying new ones.
Adventures in Homebrewing
Adventures in Homebrewing is a website that's catered to individuals who want to start a professional brewery or distillery right in their backyard.
The website also sells apparatuses and equipment for homebrewing and aging, including used whiskey barrels. The website has a used 5-gallon whiskey barrel for sale at only $99.00 a barrel.
The barrel comes from an award-winning small-batch distillery. While this may or may not matter to you, something that definitely will is the possible presence of cracked staves.
Many used barrels come with cracked staves, but the website guarantees that this is normal and does not compromise the overall quality of the barrel. For shipping costs, standard shipping rates apply for the barrel.
Kentucky Barrels
As another company bearing the Kentucky name, Kentucky Barrels sells barrels at wholesale that come from the state, with whiskey barrels ranging from 5 gallons to 53 gallons. Based in their warehouse in Harrodsburg, Kentucky, the website sells everything from rustic whiskey barrels to used California white wine barrels.
The one downside to this website is the lack of a price listing for their used barrels or all their barrels for that matter.
This is probably because they want you to contact them to get a quote or schedule an appointment, as they are a wholesale barrel company. You'll need to buy quite a few barrels in order to purchase from them.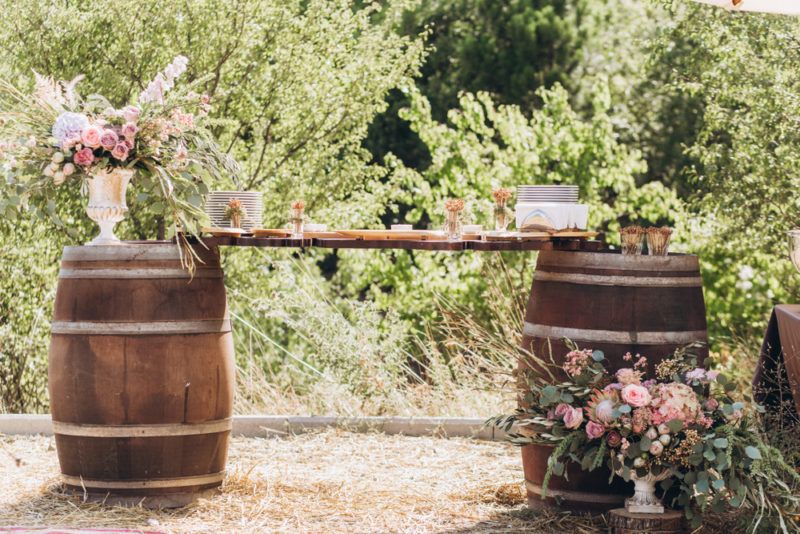 Filed Under: Food Art, Whiskey
Sours: https://foodfornet.com/buy-used-whiskey-barrels-online/
Wooden Barrels
Red Head Oak Barrels wooden barrels for sale are made from only the finest American White Oak.
Although other woods such as maple and hickory are sometimes used for aging whiskey, it's the American White Oak that is known to bring out and complement whiskey's finest flavor notes. It's not just whiskey the white oak is known to elevate; tequila, rum, and even beer and wine are also improved by spending time in a wooden oak barrel.
When you're looking for small wooden barrels for sale, turn to Red Head Oak Barrels. We sell only handmade American oak barrels using the finest premium white oak to produce top crafted barrels for aging spirits, wine, beer and just about anything else you can think of.
We source our American White Oak from a variety of forests across the continental United States, including California, Missouri and sometimes Kentucky. Our barrels are made by our own barrel makers—Coopers—who are American craftsman dedicated to excellence in this time-honored field.
When Flavor Matters, Wooden Barrels Make The Difference
Only fully mature trees make the best wood barrels for aging liquor and that's when the trees are at least 25-feet tall and three-feet in diameter. It takes at least 30 years for a White American Oak tree to reach its full growth.
From there, the tree trunks are transferred to a sawmill and sawn into planks and then staves. A traditional cask is 32 staves around, with 15 more used to seal the ends. The staves are then fired and bent, the charring or toasting being part of the flavor process.
White oak has a tight grain that prevents leaking and can be bent by heat without splitting. It is porous and allows oxygen in and out of the cask. The oak is also full of naturally occurring oils called vanillins. As the spirits age, the oils are drawn out of the wood and over the maturation period they add to the liquor's flavor profile.
American White Oak Turns the Ordinary into Something Extraordinary
Aside from using oak wooden barrels, other factors that can affect the flavor of an aging spirit concerns the character and location of the distillery, the ingredients used, and the size and shape of the stills. American White Oak is hands down the most common wood used for whiskey and it's all we use here at Red Head Barrels.
When you're looking for wooden barrels for sale, look for those made with American White Oak. The white oak is perfect for whisky barrel construction; the trees grow fast, are strong quality and have high levels of vanillins.  
Flavor notes from oak wooden barrels include vanilla, honey and coconut. American White Oak is also a pure wood, which means it doesn't have resin canals that will be passed down to the liquor.
There are five constituents of oak that each influence maturing spirits:
Cellulose. Holds the wood together.
Hemicellulose. The break down of simple sugars that results in caramelized aromas, flavors, and color.
Lignin. When heated, yields vanillin and smoky aromas.
Oak tannins. Plays an essential role in maturation and the creation of delicate fragrances.
Oak lactones. Pass on a strong woody and coconut character.
Wooden Barrels are as Versatile as Your Imagination
When you're looking for wood barrels for sale, you're no doubt hoping to find the right barrel for aging liquor. The standard full size oak barrel for aging liquor is 53 gallons but at Red Head Oak Barrels we have sizes starting at just 1 liter.
The smaller oak barrel size makes for faster aging; you can see results in just weeks. By way of an example, our 1-liter barrel will age Crown Royal to Crown Reserve in about two weeks. The advantages of small wooden barrels:
Speed. You can start tasting as early as 14 days and call it finished when you say so.
Flavor. Chemical reactions from the sugar chains as well as lignins in the wood happen faster due to the increased proportion of the interior barrel surface area to stored volume.
Flexibility. The small volume makes it perfect for experimenting with new flavors and infusions without committing to a large quantity.
Even if you're not sure you want to age liquor, there are plenty of reasons you might be looking for wooden barrels for sale. Our American White Oak Barrels complement any decor and can be also be used for these purposes:
Aged pickles, peppers & hot sauce
Infused cigars & tobacco
Aged coffee, vanilla extract & maple syrup
Man cave decor & games
Wedding & groomsmen gifts & decor
Red Head Barrels can also be personalized in many ways, reflecting your name, brand or special occasion. We also have Ageless wooden barrels that are fully lined so you can store your favorite beverage without any flavor from the wood being imparted. These barrels are coated on the inside with beeswax and work great as a dispenser without changing the taste of your drink.
Our barrels can also come pre-infused with your favorite liquor. We cure the barrel with the liquor flavor of your choice, giving you an opportunity to experiment with flavors you have never tried before. For example you could order an oak barrel that has been infused and cured with Irish whiskey and then age your own homemade version with our Irish whiskey essence and vodka. This eliminates the need to cure your barrel. All you do is pour your liquor in and let the aging begin.
The History of the American White Oak
Oak trees are the most widespread hardwoods in the temperate zone of the northern hemisphere and are among the biggest, growing in height from 35 to over 100 feet tall. There are approximately 125 white oak species—also known as Quercus alba—in the Americas and 25 more in Eurasia. Recent research shows the white oaks in Europe and east Asia originated from North America, and two species on opposite ends of the globe—the Armenian oak and Sadler's oak of California and Oregon— are each other's closest relatives.
The oldest American White Oak tree was thought to be 600 years old and was removed from a New Jersey church lawn in 2017. The tree was over 100 feet tall with limbs spanning 156 feet; its trunk had a circumference of 18 feet. The tree essentially died of old age and took three days to take down. No one really knows how or why trees die. Scientists can reconstruct their past  but they don't know how to predict their future. This white oak didn't become barrels; the wood was repurposed as crosses and benches for the church.
The ideal age for an oak to be harvested is around 80 years, and some coopers specify the forest of origin on their barrels. At Red Head Barrels, we source our American White Oak from a variety of U.S. forests, including California, Missouri and Kentucky.
The secret to white oak's high resistance to water and rot is in the tyloses, which give the wood a closed cellular structure. Its high leak resistance is one of the main reasons white oak is used by coopers to make wooden barrels to age liquor. White oak is also commonly used in construction, shipbuilding, furniture, and agricultural implements.
American oak has a global reach, with the biggest foreign markets being Spain and Australia. New and used barrels are also making their way to Japan, Mexico, Chile, Taiwan, Scotland, Italy and France.
How Liquor is Aged in a Wooden Barrel
No matter what spirit you're using—gin, vodka, bourbon, moonshine, cognac, beer or wine—the higher the proof the better when it comes to aging. During its time in the barrel, the spirits will pick up flavors and colors from the wood. The liquor's flavor will also be affected by the previous use of the barrel.
Barrels that previously aged sherry are common in whiskey aging, especially with scotch. Bourbon can only be aged in a new barrel, so many have a second life aging tequila and rum. Other brands make a point of using exotic woods in their barrels to create distinct flavors
To ensure the proper aging when aging liquor yourself, make sure your barrels are stored in a place that doesn't have high fluctuation in temperature, humidity and light. Temperature shifts will affect what's happening in the barrel. Between hot and cold seasons the liquid expands into and contracts out of the wood, accelerating those wood interactions.
Your Red Head Oak barrel can be used more than once to age spirits, but how many times varies on the type of liquor being aged. The impact caused by the oak decreases with each use. This is a general guideline on how many times barrels can be used before being replaced.
Tequila: 10 times
Rum: Seven times
Whiskey or bourbon: Four times
Wine: Once
In between batches, make sure the barrel's always filled with water so it doesn't dry out. That water needs to be changed about every two to three weeks so the barrel doesn't mold.
The Subtle Difference Charing Can Make
In order to turn a high-proof moonshine into a smooth spirit it takes time and a barrel. But all barrels are not created equal. In addition to the wood used, the barrel itself must be prepared by burning the insides. There are basically two methods—toasting or charring—each imparting different flavor notes. The main difference is how much heat is used.  
Charring burns barrels to a crisp, creating charcoal that filters the spirit, removing some of the liquor's harsher elements. The high temperatures of charring cause the wood sugars to caramelize, allowing, sweeter flavors like caramel and honey to come through. The higher the char level number, the darker the char and the deeper the burn. This will affect both the flavor and the color of the spirit being aged.
By comparison, toasted barrels are lightly heated, resulting in a dark brown toast rather than a blackened char. Toasted barrels have more vanilla and spicy accents since the wood sugars aren't heated enough to caramelize. The shade of the liquor will also be lighter.
At Red Head Barrels, we finish all of our wooden barrels for sale with a medium char for perfectly balanced essences of caramel and vanilla. Our barrels vary in size from 1 liter to 20 liters, with some used 53 gallon barrels also available. Each comes with a wooden spigot, a bung and a stand.
The Red Head Barrel Difference
Red Head Oak Barrels sells handmade American oak barrels specially designed for aging and mellowing rum, whiskey, bourbon, tequila, brandy, wine, beer and more. Proprietor Steve Mayes—AKA Red—experimented with barrel aging for many years before opening Red Head Oak Barrels in 2013.
A U.S. Navy Veteran, his business philosophy is to over-deliver and give his customers more than they expect. A Baton Rouge native living in Dallas for over 25 years, Red Head Barrels believes in "lagniappe," an expression in Louisiana that means "a little extra."
We have a variety of recipes and liquor making kits so you can turn ordinary spirits into top shelf liquor for a fraction of the price. Make your own flavored Canadian, Kentucky, Tennessee, or Irish Whiskey, Bourbon, Scotch, Spiced Rums, and more at home for about $10 a fifth.
We have hundreds of 5-star reviews and stand behind every product we make. A multi-generational team of professional expert coopers make our wooden staved vessels by sanding and tapering the oak staves so that they fit the hoops perfectly without nails and glue. The oak aging barrel is perfectly charred during assembly and each comes with a wooden spigot, a bung and a stand. Call us with any questions you have at 469-969-0449 or see our website for more information.
All of our wooden barrels for sale are made from the finest American White Oak that has been properly aged and seasoned to give the best flavor possible. Our wooden barrels for sale are available in many styles for many purposes. Of course the traditional charred oak barrels for flavoring and aging whiskey, rum, tequila, bourbon, wine and brandy are our best sellers. We also have our new Ageless barrels available. They are coated on the inside with bees wax and work as a great dispenser without changing the taste of your drink. The Red Head Barrels can also come pre-infused with your favorite liquor. They make great Kombucha barrels for aging your brew or even for storing and infusing your cigars. You are sure to find several you like here. Don't forget that all of our barrel products can be personalized to make the best gift.
Sours: https://redheadoakbarrels.com/product-category/wooden-barrels-for-sale/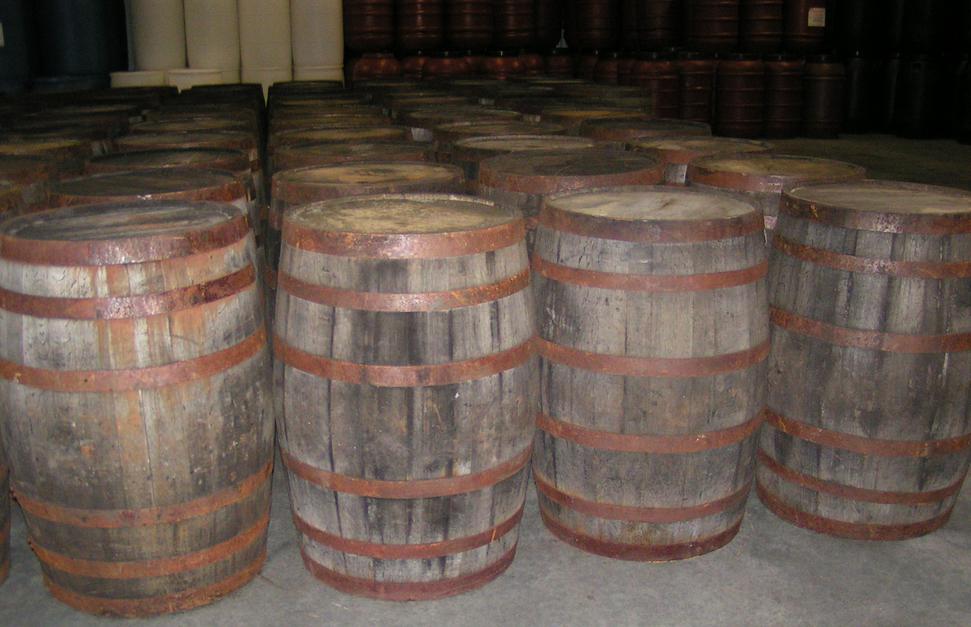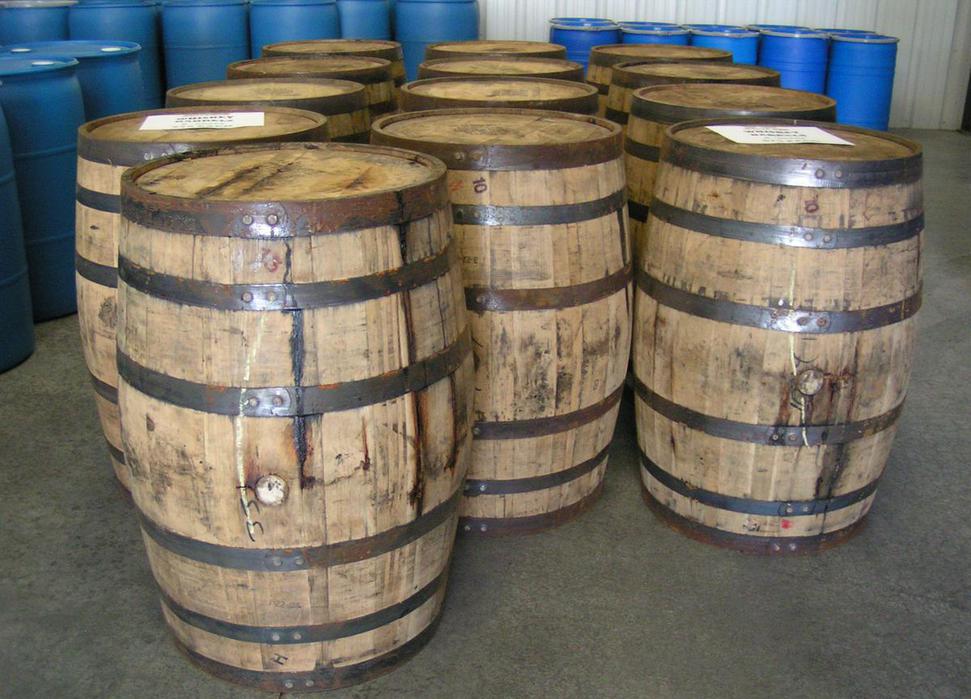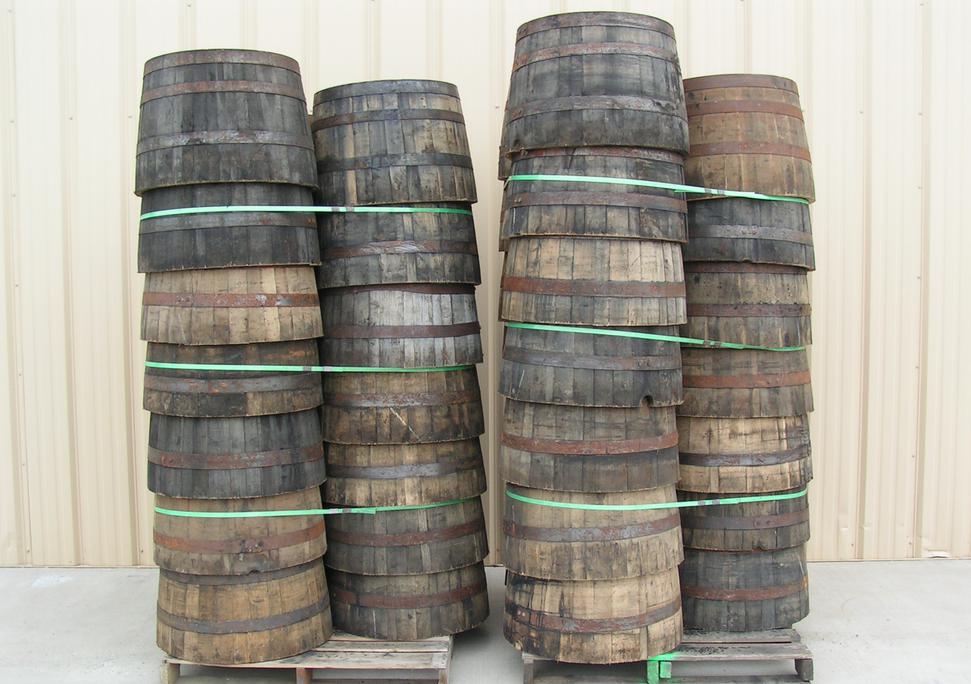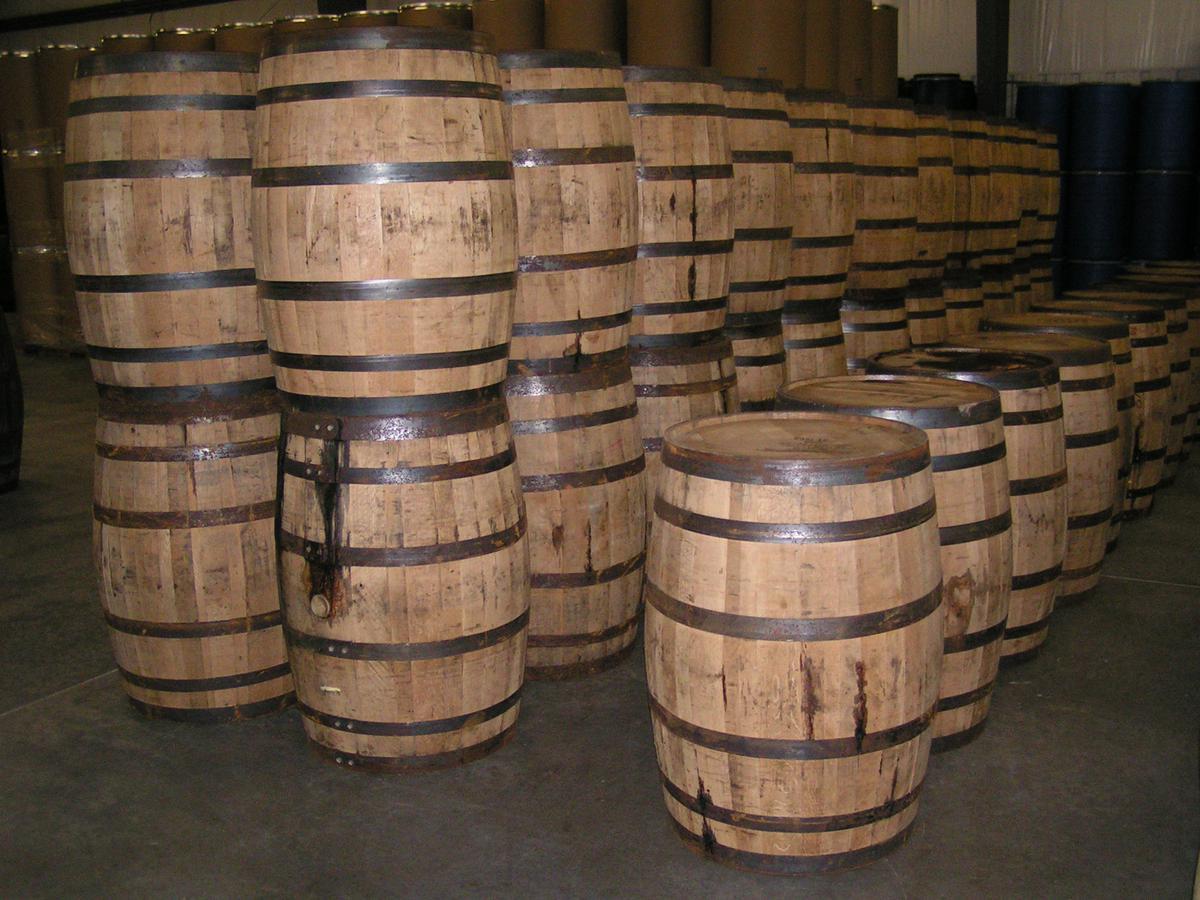 Bourbon Barrel Select D (decoration use) $125.00 with a crack stave/s 

Bourbon Barrel Select B (brewing use) $165.00 with no cracked staves

* cracked staves will not be staves that are completely cracked in half but surface cracks in the staves

** select barrels may also have a couple cracked staves but very minor and liquid will not leak though

tags: used whiskey barrel | used whiskey barrels for sale | used Kentucky whiskey barrels

 used bourbon barrels | used oak barrels | used rustic whiskey  barrels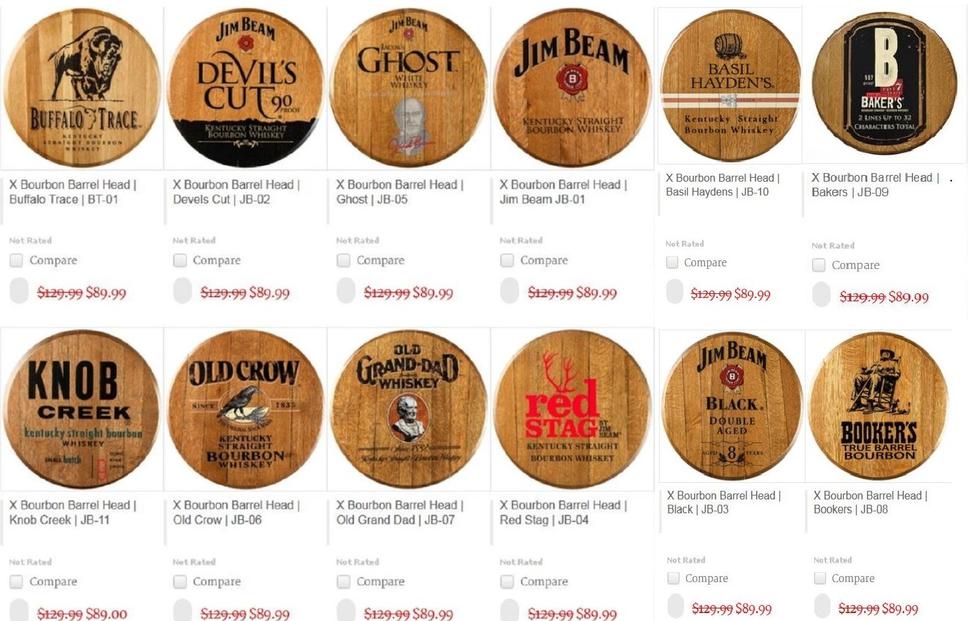 Bourbon Barrel Culls (decoration use only) $115.00 with multiple cracked stave/s 

* cracked staves will not be staves that are completely cracked in half but surface cracks and cracks in the bung area.

tags: cull whiskey barrel | cull whiskey barrels for sale | cull Kentucky whiskey barrels

 cull bourbon barrels | cull oak barrels | rustic whiskey barrels | whiskey barrel planters

Bourbon Barrel Rustic (decoration use only) $95.00 with multiple cracked stave/s 

dark outdoor weathered wood texture | really rusty metal bands | one wavy/warp head

* cracked staves will not be staves that are completely cracked in half but surface cracks and cracks in the bung area.

tags: rustic whiskey barrel | rustic whiskey barrels for sale | rustic whiskey barrels for rent | rustic Kentucky whiskey barrels

 rustic bourbon barrels | rustic oak barrels | rustic whiskey barrels | rustic whiskey barrel planters

Whiskey Barrel Planter authentic 1/2 barrel planters cut from full sized whiskey barrels.

Whiskey Barrel Planters $45.00

dark outdoor weathered wood texture 

or choice

lighter indoor wood texture

may have some cracked staves 

metal bands are nailed to staves

no holes have been drilled in bottom of barrel

Whiskey barrel planter dimensions:  

18" H x 26" to 28" top diameter, 22" bottom diameter, 45 to 60 lbs.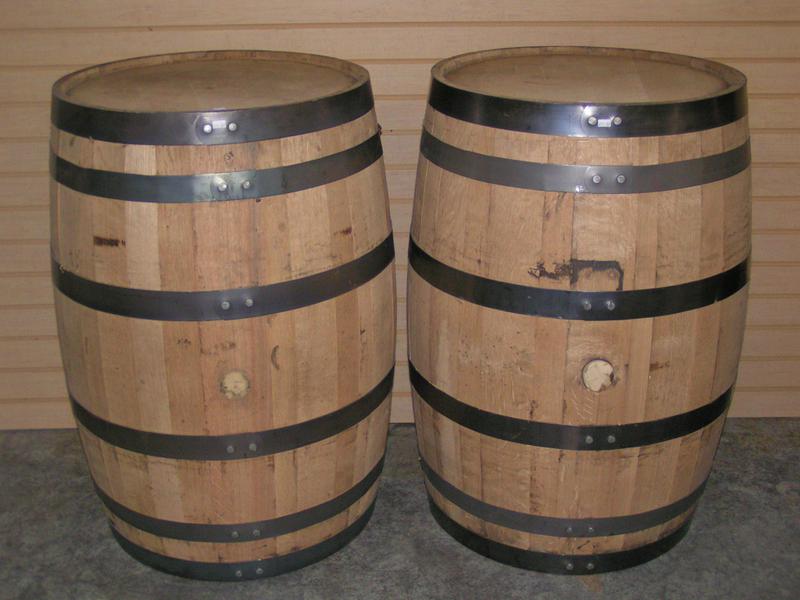 NEW Bourbon Barrels 53 gallon American White Oak #3 Charred.

Bourbon Barrel 53 gallon (ready for use) $325.00 with #3 Char. 

​Bourbon Barrel dimensions: 36" H x 26" to 28" Belly/Bilge center diameter, 22" top and bottom diameter, 110 lbs.

tags: new whiskey barrel | new whiskey barrels for sale |  new Kentucky whiskey barrels

 new bourbon barrels | new oak barrels | new charred oak barrels 

Website designed by Lexington Container Company | Copyright© 2020 | All Rights Reserved including content and photos.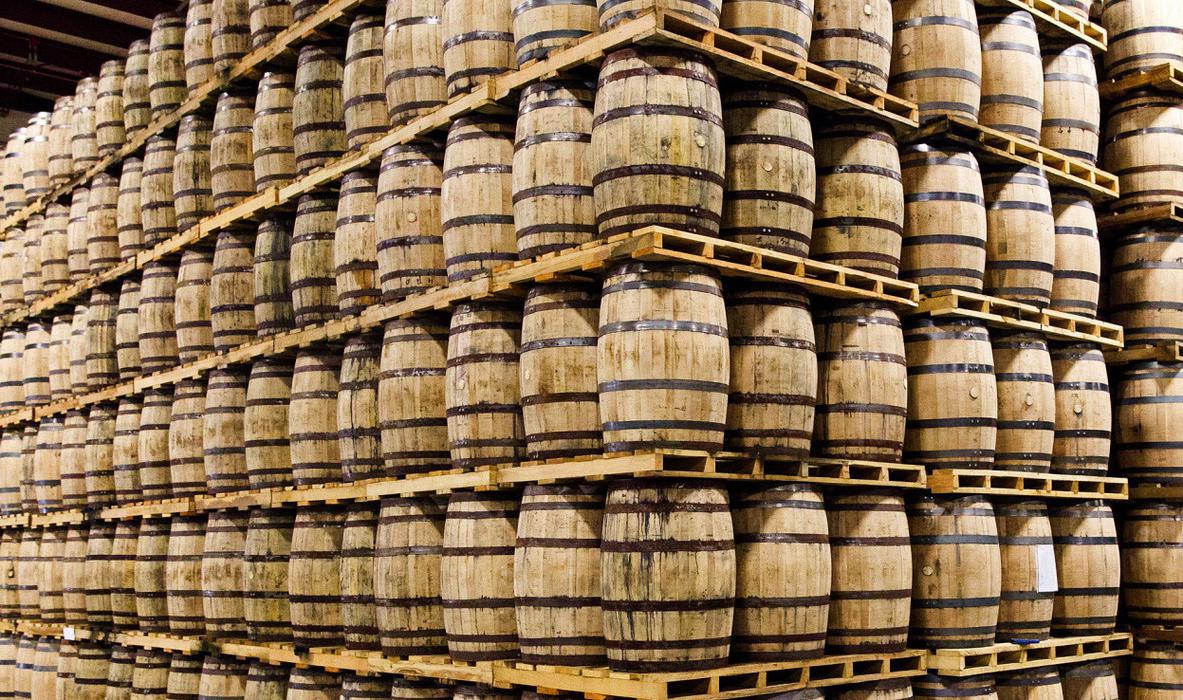 Wholesale Whiskey Barrel pricing for resellers is available east coast USA $70 per barrel delivered in 53' truckload quantities of 288 barrels.  

Wholesale Whiskey Barrels pricing for our decoration barrels and rustic barrels for resellers is now available for delivery to most east coast USA States for $70 per barrel delivered in full 53' truckload quantities of 288 barrels, $80 per barrel delivered for 1/2 truckloads 144 barrels. We also have bulk discount pricing for customer pick ups at our warehouse located in Harrodsburg, KY 40330 at $75 per barrel 10 barrel minimum, $65 for 20 or more barrels. These barrels are great for reselling in your area and are good solid once used whiskey barrels. These used whiskey barrels are great for decoration use or making whiskey barrel furniture.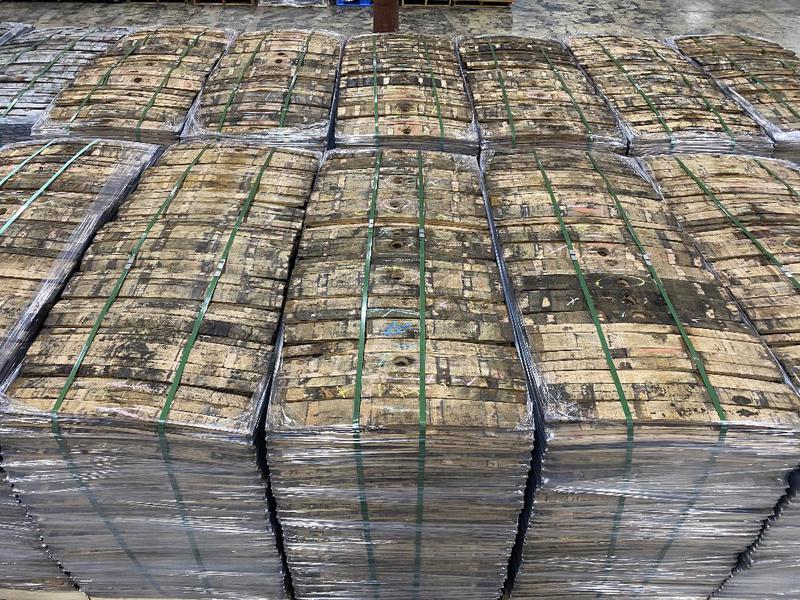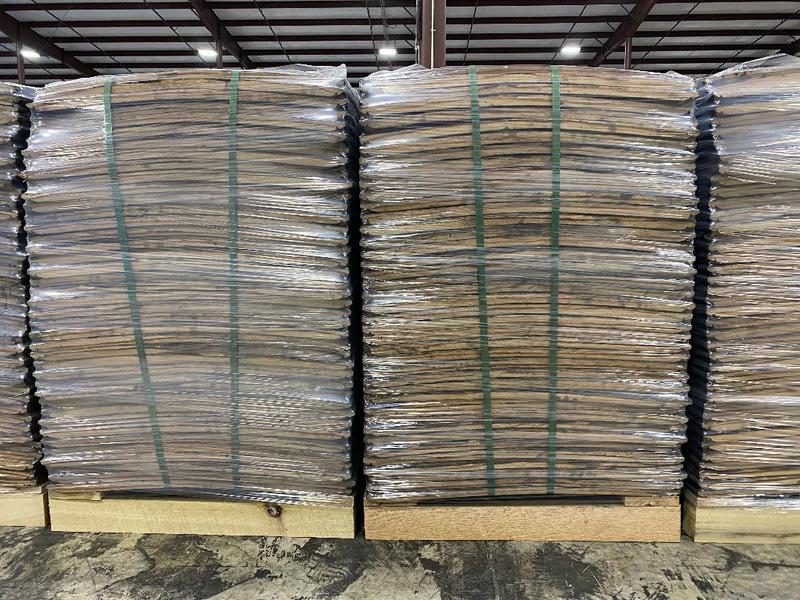 Used Whiskey Barrel Staves by the Pallet$600.00 (1360 staves)

Whiskey Barrel Staves by the Pallet$600.00for 1360 Staves less then 50c per stave!

Each stave is approximately 36" in length, 1" thick and vary from 1" to 5" in width.

Your choice of lighter wood staves or darker outdoor weathered wood staves.

Staves will contain some cracks in the staves.

*cracked staves will not be staves that are completely cracked in half but surface cracks and cracks in the bung area.

Approximate Pallet Dimensions: 86"L x 36"W x 52"H,  4165 lbs. (these are large heavy pallets!)

tags: wholesale whiskey barrel staves | whiskey barrel staves | whiskey barrels staves by the pallet |  

Kentucky whiskey barrel staves  | bourbon barrel staves | oak barrel staves | wholesale barrel staves

Used Whiskey Barrel Heads by the Pallet$400.00 (160 heads)

Whiskey Barrel Heads by the Pallet$400.00for 160 Heads that's only $2.50 per head!

Each head is approximately 22" in diameter, 1+" thick

Some heads are older darker and weathered, All have heavy charcoal on the bottoms.

Heads can split and separate as they are tongue and groove with no glue.

* heads are not all flat some can be wavy and some have the distilleries ink stamp logo on them some do not.

Approximate Pallet Dimensions: 48"L x 48"W x 36"H,  1650 lbs. (these are large heavy pallets!)

tags: wholesale whiskey barrel heads | whiskey barrel heads | whiskey barrels heads by the pallet |  

Kentucky whiskey barrel heads  | bourbon barrel heads | oak barrel heads | wholesale barrel heads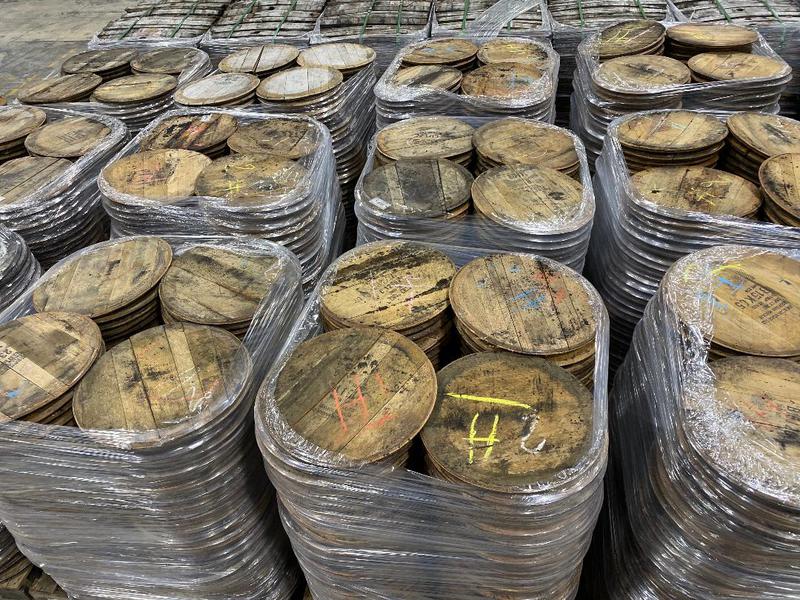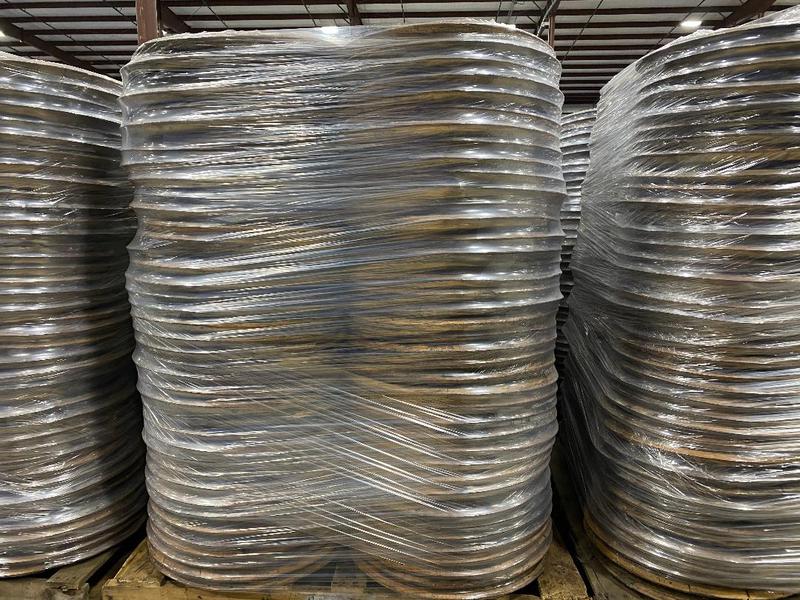 Sours: https://www.lexingtoncontainercompany.com/Whiskey-Barrels.html
Modern Wooden Wine Barrel Making Process Inside Factory, Manufacturing A Wood Barrel Large
Wooden Barrels


Charred Oak Whiskey Barrels
These Charred Oak Whiskey Barrels are for aging stronger spirits that require the barrel to mellow the spirit and remove any impurities. These barrels are unfinished, no stains or sealers.
Water tight and ideal for Whiskeys, Bourbons and other Strong Spirits.


Toasted Oak Wine Barrels
Ideal for aging wines. These barrels add aroma, and flavor the wine. Unfinished, no stains or sealers. Water tight, ideal for Wines.



Furniture Oak Barrels
Furniture Oak Barrels may be used either indoors or outdoors. Outdoors they are suited for use in your gardens, decks, yards & patios. Used indoors they offer endless possibilities and can be the perfect touch to your store, or at your home. They also make a nice atmosphere piece for restaurants or bars. They are not for use with liquids and are not watertight. Unfinished, no stains or sealers. No Bung Hole.Not water tight, for decorative or non-liquid purposes only.
Specialty Oak Barrels & Kegs


Oak Beer Kegs
Keep your beverages cool with this selection of Oak Beer Kegs. Available in either a 5 or 12 gallon size and made from authentic, coopered American White Oak. These Kegs are lined with a plastic sleeve to hold ice and include a lid. Ideal for parties, cookouts and promotional events.


Oak Dispensing Kegs
Whatever the beverage, there's no better way to cool down than with a Oak Dispensing Keg. Available in either a 5 or 16 gallon size and made from authentic, coopered American White Oak. Includes plastic liner and tap. (Shown with optional stand)
Barrel Accessories & More



Barrel Faucets
Fits the Paraffin Lined Barrels, Charred Oak Whiskey Barrels & Toasted Oak Wine Barrels. Made of Accasia wood, well sanded & cork lined.
Two sizes available.


Oak Barrel Ends
Whether it's a decorative tap cover, a clock or simply a wall hanging, these authentic barrel ends are a wonderful addition to any wall. Available with and without tap.
Sours: https://www.bucket-outlet.com/Wooden-Barrels.htm
Barrels cheap wooden
If you're looking for high-quality and affordable decorative wood barrels - you'll find the best decorative wood barrels at great prices on Joom - from 4 to 107 USD. A wide range of available colours in our catalogue: Multicolor, Beige, Brown, Khaki, Blue, White, Yellow, Black, Gold, Grey, Orange, Red. Only high-quality materials: Wood, Resin, Metal, Fabric, Plastic, Electronic, Straw, Synthetic; and popular brands: LCOZX, Planete Discount, SUNROZ.
If you're not satisfied with the quality of decorative wood barrels you've received - please contact our support. We'll review the issue and make a decision about a partial or a full refund.
All products from decorative wood barrels category are shipped worldwide with no additional fees.
Choose a product

Tap a "Buy" option to place the product in the cart and proceed with your order.

Choose a quantity of decorative wood barrels. (Default — 1. Maximum number — 20).

Enter your full delivery address (including a ZIP code and an apartment number), personal details, phone number, and an email address.Check the details provided and confirm them.

Pay for your order.
Delivering products from abroad is always free, however, your parcel may be subject to VAT, customs duties or other taxes, depending on laws of the country you live in. If you're not sure whether you will be charged any taxes, please contact your country's customs service information bureau.
Sours: https://www.joom.com/en/best/decorative-wood-barrels
Taste This: Wine Barrels…Why do they matter?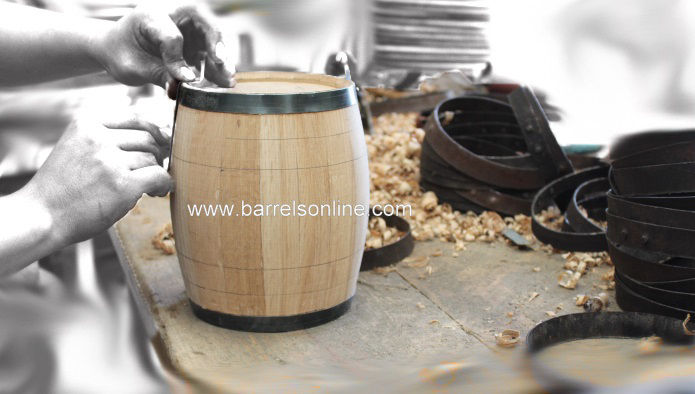 Our Cooperage
We use age-old techniques to make each wooden barrel, hand crafting them to perfection. Every oak barrel for sale made at our cooperage is unique and we take great care to make sure they are of the highest quality.

From hand crafting the barrel to oak chip charring the inside we take pride in making sure each step is done with excellence. Keeping as our foremost priority the end result our clients will achieve when aging spirits/wine/beer.
Genuine aging oak barrels
Our barrels are made from american white oak and made to seal naturally by allowing the oak wood staves to swell until they tighten sealing all gaps. No bladders, plastic lining, glues, tin foil or wax are added to the inside of the barrel to make them seal, these are genuine oak aging barrels!
In our online store you will find quality whiskey barrels for sale as well as barrels for aging tequila, bourbon, rum,scotch, spirits, wine, brandy and any type of booze you can think of!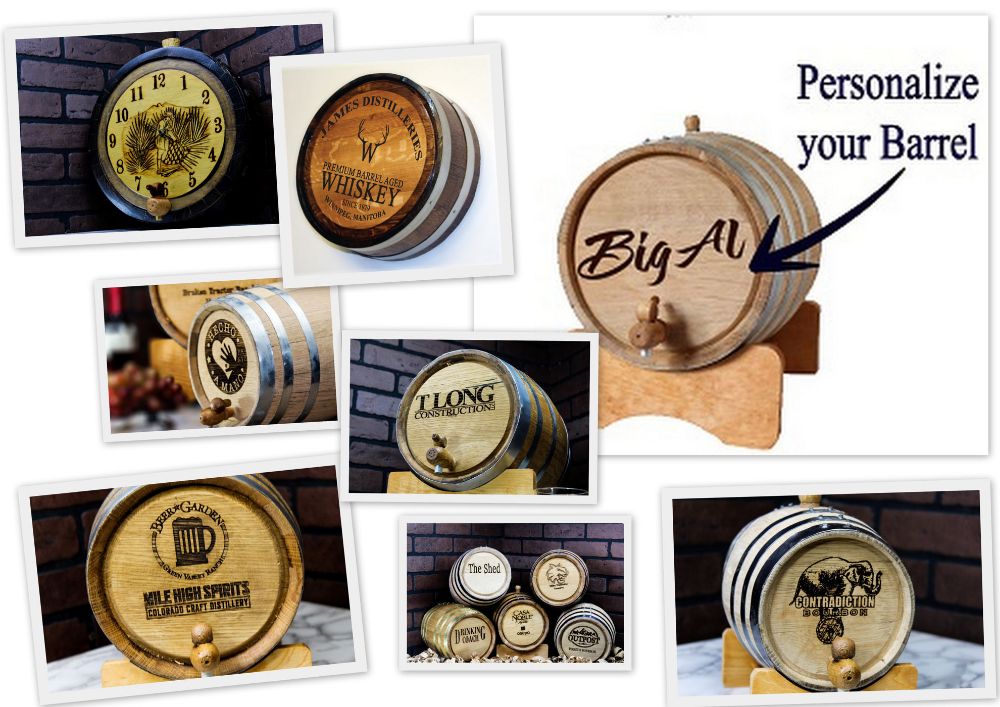 Customizing your barrel or bar decor
After being in business for over 15 years we can say we have engraved almost everything! Our designers will work hard make sure your happy with your personalized barrel or bar and cellar decor.
Recent Customer Reviews
I just wanted to let you know I received my purchase today and I'm so impressed with the quality.  Your company does amazing work and I want to thank you for it. I looked on the internet for a barrel for my friends saint bernard puppy and saw a lot of high prices and what appeared to not be very good quality and I found your company which had good prices for what looked like good quality but when I got it I see I got a good price for TOP QUALITY  I'm a very satisfied customer and will always recommend you and purchase from your company.  Thank you for the excellent service and keep up the great quality.  Happy customer...
Thank you Tonya 
Sours: https://www.barrelsonline.com/
You will also like:
Yes, okay, there probably won't be a tribunal - the cost is not great. From the school, of course, they will trample. Well, life doesn't end, but you won't be an officer anymore. He put his hand on my shoulder. - Come on, go.
678
679
680
681
682