3D Anime Figure Character Creator
Interactive and Customizable
We're reigniting imaginations with a user-friendly design platform that lets children create real-life anime figures through 3D printing. By allowing children to design and customize 3D characters, children are able to create a 3D character and customize every aspect of their appearance and identity. Users can select and add different costumes to design their 3D figure, and they also have the freedom to change colour, size and position for different add-on accessories. Little You will then bring the 3D model to life with 3D printing, which can be delivered anywhere in the world, and allow children to see the fruits of their artistic efforts in a new way.
How To Use The App
Customize
Purchase
Deliver
Tutorial: How to Customize an Avatar on Little You
Facebook
Twitter
Pinterest
Tumblr
Copy Link
800+
Design Templates
300+
Happy Kids
500+
Creations
Your Imagination Is Endless
Give wings to your kid's creativity with Little You! Specially designed to nurture your little one's design aspirations & make them come to life by utilizing 3D technology. Little You fosters creativity in kids by allowing them to design and customize 3D characters and print them.
Join For
Free
Hey Artist, let's create real-life anime figures through 3-D printing. Sounds exciting? Join for Free.
Start Creating
Now
Want us to help you foster your kid's creativity? Make a move and start playing with your kids by creating something unique!
Try For Your Class Today
Bring your student's artistic skills to life with Little You. Try for your class today.
Everyone Loves Little You
Lisa Martin,
Chair of Governors at Holy Cross Primary School
This site makes the most of the fantastic 3D printing technology available at the moment and gives children the opportunity to create something as unique as they are.
Joseph Armstrong,
Special Education Teacher
The app is highly recommendable in a classroom set-up. Parents can also enjoy the benefits as they watch their children improve.
​
​
Monika Blichar,
Producer at Art World Expo
As an educator and artist, this is an exciting company which not only fosters creativity for children, but also helps nurture the excitement of design, technology and product creation.
​
​
The Magic Of 3D Printing
No two are alike, meaning each Little You will be as unique as the little one that designs it.
Our 3D printing technology makes customizing simple.
Our 3D Printable Materials
Our 3D printable materials specially designed to nurture your little one's design aspirations & make them come to life by utilizing 3D technology.
Full Color
Sandstone
Full Color Sandstone is a gypsum based powder, similar to plaster. Each layer of powder is colored, glued together, and then the printer sweeps back over to build the next layer.
Full Color Glass Fiber Composite
Full Color Glass Fiber Composite is a lightweight industrial thermoplastic capable of producing very strong and durable parts.
Full Color
Acrylic Resin
Full Color Acrylic Resin use UV curable inkjet technology to produce photo-realistic objects. Our acrylic resin offers a hardness similar to ABS prints.
Learn More
Learn More
Learn More
Want To Play?
Create your characters for free!
Our 3D printed collections starting from $15
Looking For A Gift?
Play Now
Explore
Sours: https://www.littleyou.ca/
0_ A Danimer Scientific Inc. shareholder has fired off a lawsuit accusing company executives of misleading investors about the biodegradability of its signature bioplastic product while also failing to .
1_ The original figure was just 20 inches tall, but this new iteration towers six feet above the ground. In a video of the process, Shengge shares how he first started with his own mini polymer clay .
2_ The first one was obvious, which is that Danimer is not an advanced recycling company, but rather a technology company that produces polymer from canola oil and . usage records do not align with .
3_ (Insider wasn't able to locate the precise breakdown or sources for those figures.) Lasse Andersson, director of the Kunsten museum in Aalborg, Denmark where the work was commissioned, told Insider .
4_ The funding amount of the latest round has not been disclosed but it is estimated seven-digit or more figures in US dollars based on the . the Japanese startup joining the umbrella of Japanese anime .
5_ The funding amount of the latest round has not been disclosed but it is estimated seven-digit or more figures in US dollars based on the . the Japanese startup joining the umbrella of Japanese anime .
polymer figures anime
Sours: https://sites.google.com/a/a.kao165.info/a303/polymer-figures-anime
Anime Resin Statues
Introduction of anime resin statues
We offer designing and production solutions for delicate and detailed anime resin statues. Send us your sketches and 2D file and we will take care of the rest 3D modeling works. As you can see in pictures below, this moving castle is made of resin and 100% hand painted. The amount of details and vintage color painting are impressive, bringing audience back to Miyazaki's magic world. If you are looking for 3D modeling, prototyping and statue purchasing solutions, we can be your first choice.
Products Features
Weight: 5kg
Dimensions: (W)23cm x (D)24cm x (H)36cm
Material: Polyresin+PU
Application: Display, collection, retail, wholesale
Category: Miyazaki; Howl's Moving Castle; Anime resin statues
Product Details
Quotation Options
FOB, CIF, DDP
Acceptable Payment
T/T Wire Transfer
Hot Tags: anime resin statues, China, manufacturers, suppliers, factory, custom, for sale, Mario Fridge Magnets, Sculptures Statues And Figurines, Chef Figurines, Anime Action Figures, Dragon Ball Resin Statue, Personalized Bobblehead
Sours: https://www.ulti-crafts.com/resin-statues/anime-statues/anime-resin-statues.html
How to make anime figures with clay ✅ / Okita Alter (Fate Grand Order)
Custom Figures
Custom figure making is a hobby where people create their own action figures. The scales generally range from the smaller 3.45″ scale up to the 12″ scale. While I started out in the smaller scale in 2000 I moved to the 6-8″ scale, which is what I mostly still work in today. The figures are generally made by combining parts of existing figures with newly sculpted and created parts. Most custom figure makers create everything from their favorite characters to the more obscure characters from their favorite properties. I tend to create my own designs that are re-imagined designs of characters or combinations of characters with new genres or themes.
Also I would like to state for the record, that while many of these lines and combinations are quite prevalent in pop-culture today in cosplay, art, toys, comics, etc. when I created each line I did extensive research for weeks and at the time of their inception there were nothing like them on line. For example when I had the idea of Samurai Wars no one had done so much as a drawing of what a Samurai themed Star Wars would look like. I always wanted to be creating something new as if my creations were visual essays that were the continuations of the research papers I did in college. I also do not have a desire to rip off another artists ideas or be derivative in some fashion. Many lines were never even started because I found something like it already existing.
---
---
But beyond simply sculpting the figures I usually create names and backstory that also gives the characters more depth. My miscellaneous commissions appear at the bottom of the page not in chronological order. Items not appearing on the page: my older and traditional 3.75″, some commissions, and some older superhero redesigns.
Keep Scrolling down for a chronological gallery of many of my figures.
The majority of my work falls into what I call the "Wars" lines. These lines are,by far, my most well known. They started in 2002 as an attempt to to explore the origins and influences of Star Wars, as well as a curious experiment to see what those lines would look like. When George Lucas was creating Star Wars he was pulling from a myriad of sources that ranged from real history, world religion, mythological archetypes, Joseph Campbell's Hero's Journey, the films of Akira Kurosawa, and the westerns and sci fi serials of his youth. Star Wars was created by putting all of Lucas's influences into one collective experience. My goal was to pullout a single influence and isolate it. For example what would an entirely Western version of Star Wars have looked like. I pull from the same mythological archetypes as Mr. Lucas and arrive at my own unique creations complete with new names and a back story that creates a wholly new narrative.
CLICK ON THE LOGO FOR LARGE IMAGES OF EACH CHARACTER AND DETAILED CHARACTER DESCRIPTION

Most of the lines in the "Wars" series pull on the various influences of Star Wars. However, some were born out of the simple creative exercise of what would those archetypes look like in a Victorian Steampunk world, a Cyberpunk anime or a classic Film Noir.

Some of my lines have come about as a result of commissions like the ones I did below for Patton Oswalt. I have also been commissioned to do whole line of figures such as the Awesomes for Seth Meyers or Seusstastic Park for the Dino Hotel in Colorado.

Sometimes I explore and redesign other properties such as comic books, toy lines, and television

---
---
Soldiers in the spirit of G.I. Joe done in a realistic style of the US Military. Available for purchase on For Sale page.
---
Some of my various role playing game characters from over the years.
---
---
Star Wars archetypes in the style of He-Man. Done for the "In a Galaxy" Documentary I was featured in. Available for purchase on For Sale page.
---
---
Star Wars archetypes mashed up with American Graffiti and a 50's & 60's biker films. The original Star Wars told a story of growing up very similar to American Graffiti but in space.
---
Star Wars archetypes set in the 1500's during the Dutch Rebellion against the Hapsburg Empire in the New World. Available for purchase on For Sale page. The original Star Wars attempted to capture the swashbuckling spirit of the old Errol Flynn films.
---
Star Wars archetypes mashed up with Doctor Who classics.
---
Star Wars Rebels archetypes in the style of 1700's revolution against British Empire. Available for purchase on For Sale page.
---
---
---
Commission for Seth Meyers and his Hulu show "The Awesomes". They were given to the voice actors as gifts.
---
---
Star Wars archetypes meets Mad Max's post apocalyptic style. 2nd Commission for Patton Oswalt.
---
Justice League in the style of RPG classes. Available for purchase on For Sale page.
---
Jurassic Park in the style of Dr. Seuss. Commission for Dino Hotel in Denver Colorado.
---
Star Wars archetypes in a gender flipped Russ Meyer inspired line. 1st Commission for Patton Oswalt.
Sours: http://sillof.com/customfigures
Anime statues custom
Pixiv-powered program turns otaku daydreams into on-your-desk-reality, and here's how it works.
Shopping for anime figures is one of our favorite ways to treat ourselves to something nice, but today we're going a step further and designing one.
However, our boss isn't quite generous enough to spring for an entire figure-making factory for us. That's OK, though, because thanks to a new online service called VRoid Studio you can design your figure, specifying all sorts of details, in the comfort of your own home and then have it produced and shipped to you.
After downloading the VRoid Studio software (a free download with Windows, macOS, and Steam versions available), the first step is to choose one of two body types/starting outfits.
This is just the very beginning, though, because VRoid allows for all sorts of customization by utilizing sliders and other onscreen controls to fine-tune your figure's look.
We decided to sort out our figure's clothing first, and the user interface is easy to navigate even for beginners without a background in 3-D modeling, with a number of apparel pieces to choose from.
Something especially cool happens when you fiddle with the texture pattern for a piece of clothing, like with the dress pictured below. If you use the on-screen eraser to rub out a section of the texture, VRoid doesn't just make that part of the garment clear, it also removes the wireframe for the part as well.
Because of that, converting long sleeves to short ones, or making a top sleeveless entirely, is a snap, as is turning pants into shorts.
You can even import your own textures for clothing, and since we'd decided to make a mascot character for our site, we proudly pasted "24" onto the back of her coat.
Next up: eyes, eyebrows, and hairstyling.
Once again, there are all sorts of options here, but if you're feeling overwhelmed, there's also a function called "procedural hair," in which you set some broad parameters, and VRoid Studio will come up with candidates that meet those specifications.
In keeping with our logo's rocket ship motif, we decided to go with some fin-shaped twintails, and our fiery red image color was the natural choice of color.
Of course, no one wants a figure who's just doing a T-pose like a glitched video game character, so next it was time to decide on a more dramatic pose.
You can easily spend a couple hours on this point, but not because the interface is unintuitive. The figures VRoid Studio produces, like most anime figures, are non-articulated, so the permanent pose is a big decision. The program even includes a few animation loops you can apply, to help you figure out what the character's comprehensive boy language would be for certain actions.
In the end, we opted for something dynamic and energetic, since that's how we like to think of ourselves too.
Then it was just a few more clicks to finalize our order, including selecting what size of figure we want. We opted for the most affordable size, a 10-centimeter (3.9-inch) figure for 9,900 yen (US$96), but if you've got deeper pockets/more spacious shelves you can also get a 12-centimeter figure for 15,940 yen or a 15-centimeter one for 21,780 yen.
From the time your order is placed, there's a 20-business day wait until delivery, and after waiting patiently, ours arrived.
First things first, the pose was spot-on to how we'd designed it!
The clothes and colors were to spec too, right down to the black hair bands we'd selected.
We were especially impressed by the skirt, which is a mere one millimeter (0.04-inch) in thickness, but still keeps its shape nicely.
That said, there are some less-than-stellar points to the final product. The fingers are unnaturally chubby, for one, and the boots have a sort of translucent aspect to them we hadn't anticipated.
The texture also exhibits the kind of layering characteristic of 3-D-printed objects.
And the facial expressions weren't quite what we'd been hoping for either.
Overall, this isn't the sort of quality you'd demand from a professionally licensed figure of an existing anime character. It's a bit more on the level of a capsule toy, just in 10-inch scale.
That doesn't mean we don't have any love for her though, and it's still pretty cool to have a figure we designed ourselves.
Sure, she may not be the world's number-one figure, but she's still one-of-a-kind.
Related: VRoid Studio
Photos ©SoraNews24
Screenshots: VRoid Studio
● Want to hear about SoraNews24's latest articles as soon as they're published? Follow us on Facebook and Twitter!
[ Read in Japanese ]
Sours: https://soranews24.com/2021/03/15/want-to-design-your-own-anime-figure-and-have-it-shipped-to-you-cool-program-lets-you-do-just-that/
Sculpting NARUTO UZUMAKI - Naruto Shippuden
So you're interested in making an order of high-end resin figures? You've found the right spot!
86fashion has been manufacturing resin figures for 45 years. Our resin and polystone statues are more like artworks than toys. Limited edition Polystone figures are collectibles made for the most distinguished collectors and fans that last a lifetime.
custom statue maker, custom resin figure manufacturer, pvc statue
On this page, first we'll answer the top 3 questions we receive about transforming beloved characters into great custom resin figures.
Then we'll share all sorts of details on our resin figure design & manufacturing process – what design decisions need to be made, how we prototype resin figures, and then how we manufacture them to become treasured toys and true collector's items. anime figures
We hope you'll like what you see, and that you'll contact us for an estimate. polystone statue manufacturer, customized collectibles
Get a Quote
Get a Quote
custom plush maker, custom plushies, custom vinyl figures, custom vinyl toys, bespoke vinyl figurine manufacturer, custom vinyl figure, bespoke vinyl figurine, custom plushie maker, bespoke vinyl figure, hand crafted whimsical toys, vinyl toy manufacturer, vinyl figure manufacturer, custom plush merch, custom action figure maker, make custom action figures, custom resin statue, mini plush toys supplier, custom pvc figures, action figure manufacturing, action figure manufacturer, custom plush manufacturer, custom resin figure, custom resin statues, pvc figure manufacturer, custom action figure manufacturers, toy prototyping, how to make your own vinyl figures, make your own vinyl figure, mini plush toys factories, fiberglass sculpture fabrication, sofubi manufacturer, plush toy prototype, figure manufacturer, plush manufacturing, custom plush toys manufacturers

Timelines
20 – 28 weeks
from concept to delivery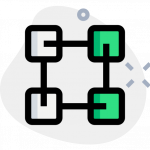 Quantities
300 - 1,000+
6 inch resin figures

Pricing
Varies
we build to your budgets

Services
Reliable planning,
quality and excellent
communication
Top 3 Questions About Manufacturing Resin Figures
#1 How many toys: Quantities & Ideal Order Sizes
For the most polystone figurines of 6 inches, 1,000 is our regular minimum order.

When your custom resin figure is large and you have a higher budget, we will take orders as low as 300 figures.
#2 Timelines: Creation-to-Delivery
It takes about 20 to 28 weeks to design, prototype, manufacture and deliver an order of custom resin figures. Some figures that have complex designs or that mix different materials or production techniques can take a bit longer.
"Rush" schedules are possible, but toys can only be made so quickly. Contact us to see what's possible for your project. For rush schedules review & approval stages are reduced and some additional rush costs apply.
Each of our clients' resin polystone figures are made-to-order and many variables affect pricing.
The cost to create an order of resin figures depends on:
Character design
resin figure size
# of accessories
Painting complexity
Packaging
Quantity
We Design to Budgets
Because we design and produce figures from scratch, we work backwards from budgets and program goals to help recommend the right features for your order. Contact us to discuss your goals and get an instant quote.
Budgeting for custom resin figures includes three parts:
Per unit
The cost of resin figures varies a lot between projects.
Setup Investments
One-time costs for design work, prototyping, and tooling are additional and normally range between $6,000 to $8,000 or more, depending on the resin figure's complexity and reference artwork/assets available.
Freight
Freight costs are billed separately and vary based on the order quantity, the size of the packaged resin figure, and the shipping destination. We can help with an estimate once we discuss your project.
Take a look at all of the different types of figures we've made so far, from designer's drawings to book illustrations, and original characters to look-alikes of friends and family. There is no limitation!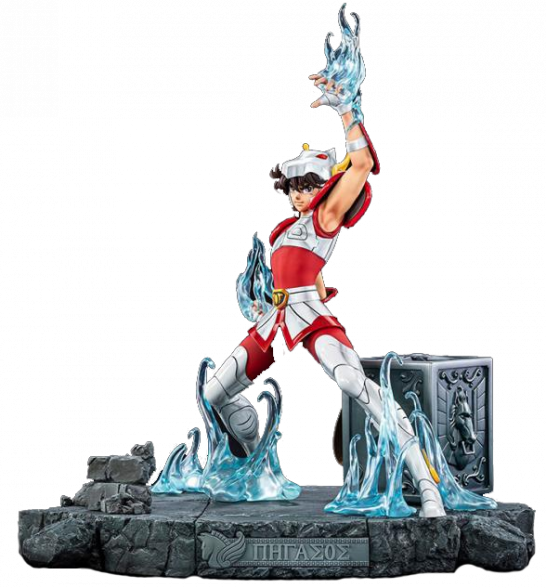 Let's discuss your idea :)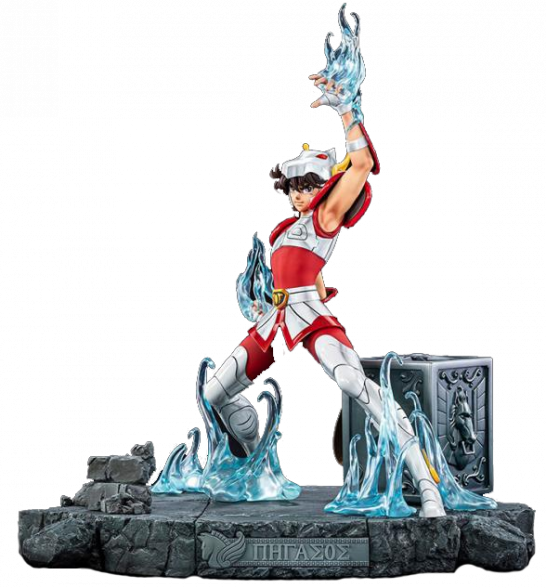 Let's discuss your idea :)
Sours: https://www.86fashion.net/services/custom-resin-figures/
Similar news:
This is a group for anyone who loves to customize anime figures like nendoroids, figmas, revoltechs, and so on. Make sure that whatever you post is a customized figure that is an official anime (or other anime-style Japanese series) character or an anime-style character of your own creation. Also, if you have any tips on customizing, feel free to share. I hope this group will inspire new people to try customizing, too. Have fun!
This is a group for anyone who loves to customize anime figures like nendoroids, figmas, revoltechs, and so on. Make sure that whatever you post is a customized figure that is an official anime (or other anime-style Japanese series) character or an anime-style character of your own creation. Also, if you have any tips on customizing, feel free to share. I hope this group will inspire new people to try customizing, too. Have fun!
More
Group

Founded 8 Years ago
Jun 3, 2013


Location

Global

Group Focus

Art Creation

Media Type

Physical Media
Sours: https://www.deviantart.com/custom-anime-figures
631
632
633
634
635