Top 10 Lyric Video Makers You Must Know
Languages: FrançaisEspañolPortuguês
Summary :
You may have watched lots of amazing lyric videos. Do you want to make your own lyric video? This post offers top 10 lyric video makers and 5 song lyric websites. Now, let's get started!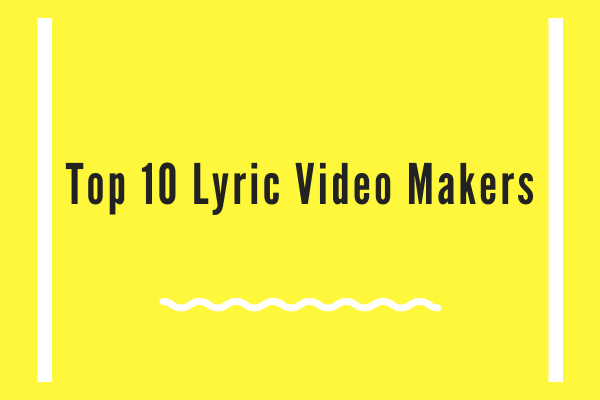 Lyric video takes a vital part in music industry. You can find tons of lyric videos on YouTube. Want to create a lyric video? Try the best lyric video maker - MiniTool MovieMaker released by MiniTool.
Part 1. Lyric Video Maker Software
Lyric video maker software is more stable than online lyric maker. With it, you can make lyric videos without internet.
Here Are the Top 10 Lyric Video Makers
MiniTool MovieMaker
Lyric Video Creator
Vegas Pro
Aegisub
Quick
Songbird
KineMaster
Kapwing
Veed
YouTube Studio
#1. MiniTool MoiveMaker
MiniTool MovieMaker is an easy-to-use lyric video maker. By using this free lyric video maker, you can create a lyric video in minutes. Additionally, it offers a variety of subtitles, titles and credits that will make your video much better.
With it, you can remove the unwanted part of video and mute the original track of the video. Also, you can export the lyric video in various formats including MP4, MKV, WebM, AVI, MOV and more.
Main Features
It's safe and free, no ads, no bundles, no watermarks.
It has a simple and intuitive interface.
It supports importing photo, video and audio.
The exported formats can be MP3, GIF, MP4, MKV, AVI, WebM, MOV, etc.
Various effects, transitions, subtitles and templates are provided.
It works with Windows.
Here's how to make a lyric video with MiniTool MovieMaker.
Step 1. Download and install MiniTool MovieMaker.
Free Download
Step 2. Open the program and close the Movie Template window to get the main interface.
Step 3. Click on Import Media Files to import the needed media files from your computer.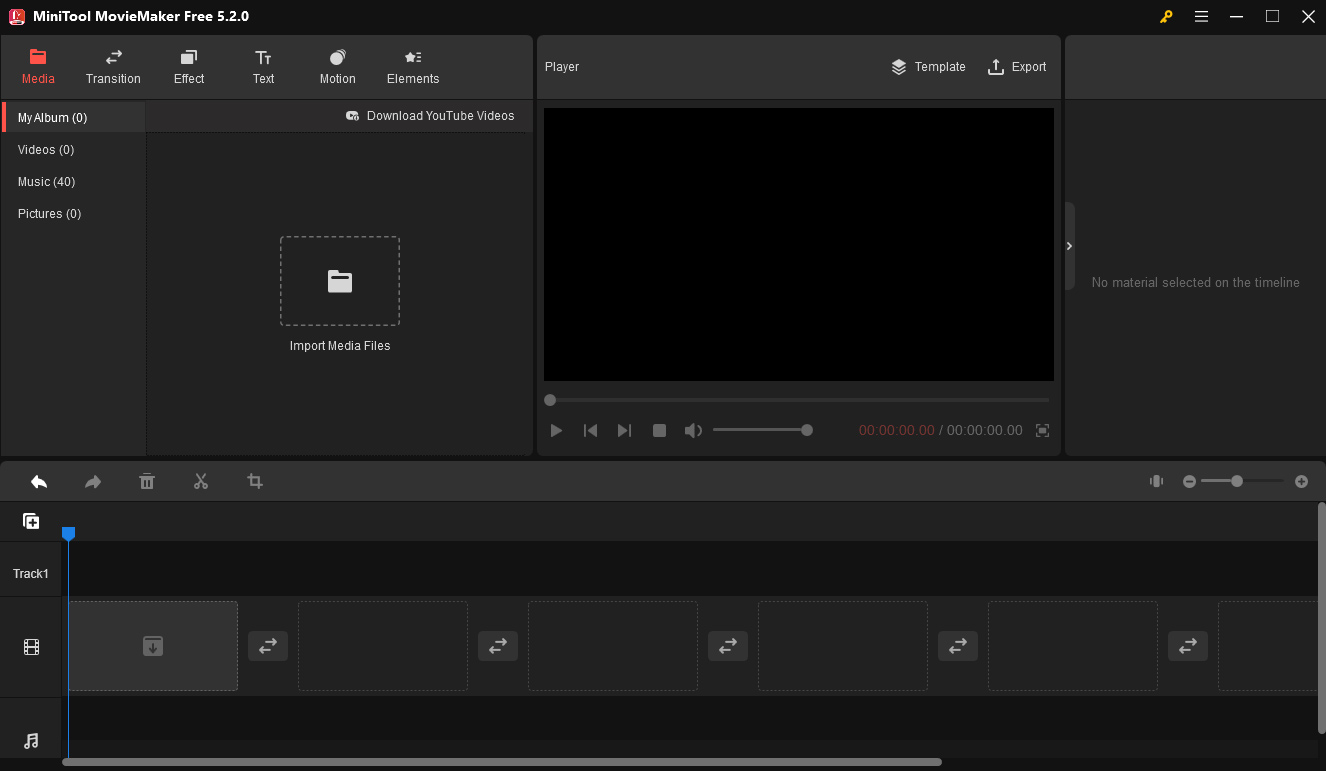 Step 4. Drag and drop photos and videos to the timeline. Then drop and drag the song you prepared to the audio track.
Step 5. Tap on Text to access the text library and drag and drop the subtitle you choose to the target place. Then enter the lyrics. If the lyric and the audio have not kept in pace, you can move the text or change its duration by moving the side to left or right.
Step 6. When you add all lyrics to the video, you can click on Export and adjust the output settings.
Step 7. In the end, you can choose the Export button to export the lyric video.
If you want to learn more about add subtitles to video, please refer to this post: Need to Add Subtitles to Video Free? Try 2 Simple Ways!
#2. Lyric Video Creator
Lyric Video Creator is designed to make lyric videos and helps you create lyric videos in minutes. Many features are provided to customize the lyric video. Here you can change the font size, image, background video, etc.
The exported format can be AVI and MP4 format.
Main Features
It allows customizing fonts, size and styles.
It comes with many features like lyrics alignment, text scrolling mode and so on.
You can load the lyric of the song and synchronize every line with the song quickly.
It supports exporting video in AVI or MP4 format.
It's compatible with Windows.
Lyric Video Creator is very powerful. However, the free version only allows you to save the first 60 seconds.
#3. Vegas Pro
Like Adobe Premiere Pro, Vegas Pro is professional video editing software which is now published by Magix. At first, it was just audio editing software. Eventually, it evolved into powerful editing software that supports editing audio and video.
Apart from that, Vegas Pro provides comprehensive workflow improvements that will make you more efficient. It also has extensive backup file options. To avoid file loss, you can save the current project after edit. All backup files can be stored in the same folder.
When it comes to back up file, you may interested be in this post: 10 Best Free Cloud Storage Services to Back up Photos/Videos.
Main Features
The Smart Split feature can hide jump cuts with new Warp Flow
If the footage shakes, you can use Video Stabilization to stabilize it.
It allows you to edit multicamera productions and switch between numerous video sources by clicking your mouse or press the hotkeys.
It supports up to 8k resolution.
Expect for editing features, it also offers color grading, special effects, final delivery and workflow and UI features.
It works on any standard Windows computer.
The Upgrade option is available at $249, and the New purchase option is available at $399.
#4. Aegisub
Aegisub is a free and open-source program for creating subtitles. If you want to add lyrics to video quickly, you can't miss Aegisub! Although it's simply a subtitle editor, it can apply special effects to lyrics. It comes with more than 30 languages dictionaries for spell checker. However, to reduce download size, the dictionary (exclude US English dictionary) you need must be downloaded separately.
Main Features
It's free to use.
It supports the common formats such as ASS, SRT, SSA and SUB.
It has a built-in real-time video preview.
It provides two install type: Full Install and Portable Version.
It's compatible with Mac, Windows, Linux and FreeBSD.
This lyric video maker is only for those who created a video and just want to add lyrics to it.
You may also like: How to Add Music to Video and Edit It for Free.
Part 2. Lyric Video Maker App
For mobile users, here introduce 3 lyric video maker apps. Let's have a look!
#1. Quik
You may have heard of Quik. It's one of the best GoPro editing software. It has desktop app and mobile app. Quik app is not only a video editor, but also a lyric video maker. With it, you can create wonderful videos or make a lyric video in just a few steps.
It lets you add beautiful transitions and sync everything to the beat of the music. You can type the lyrics on the video and share it to social platforms.
Main Features
It's free.
You can import media files from Gallery, Google Photos, Dropbox and GoPro Plus.
It offers 23 themes for you to choose from.
It allows for adjust effects, font to suit your video.
Basic editing features are provided.
You can add slow motion effects to the lyric video. To learn more, you can read this post: How to Slow Down Video – 2 Methods.
You can share the lyric video to Facebook, Instagram and so on.
#2. Songbird
Songbird is a lyric video maker designed for creating lyric videos. By using Songbird, you can make cool videos with animated text.
Main Features
It allows for edit fonts, effects and timing.
It can use the songs in your Apple Music library.
It's compatible with iPhone, iPad and iPod touch.
It's not free and the price is $4.99.
#3. KineMaster
KineMaster is an excellent multifunctional video editor for Android. It has powerful tools that help you edit lyric videos such as subtitles, blending modes, voiceovers, speed control, special effects and much more.
Main Features
It allows you to add text and stickers to the lyric video.
It lets you reverse your video and offers other editing features.
You can export the lyric video in 4k resolution.
It has voice changer.
You can share the lyric video to YouTube, Facebook, Dropbox and so on.
It works on Android and iOS.
Part 3. Online Lyric Video Maker
If you don't want to install any lyric video maker on your device, you can try the following online lyric video makers.
#1. Kapwing
Kapwing is the best lyric video maker for online users that comes with a set of tools. The Subtitler can help you focus on creating lyric videos. There are also lots of useful tools you can use, such as meme maker, collage maker, video speed changer, watermark GIF and so much more.
Main Features
It's capable of adding audio to video, resizing video, convert video to other video formats, cropping GIF, muting video, flipping video, repeating video, etc.
It's an online video editor for YouTube. After creating the video, you can download and upload it to YouTube.
You can share the lyric video you made with your friends by using Kapwing.
It runs in any modern browser.
Remember, this lyric video maker app will watermark your video. Do you want to know how to remove watermark from video, this post might be helpful: How to Remove Watermark from Video and Photo Efficiently.
#2. Veed
It's a simple and free lyric video maker. It's also an automatic subtitles generator. If you don't want to enter the subtitles, you can use this function to automatically generate the subtitles for your video. Then you can adjust the subtitles. In the end, download the subtitle file and save it on your device.
Main Features
It can automatically generate subtitles for your lyric video.
It supports adding subtitles, trimming videos, adding video effects, converting podcast to video, drawing on video and adding progress bar to video.
It works on any browser.
#3. YouTube Studio
If you prepare to make a lyric video and post it on YouTube, don't be bother, you can use the YouTube Studio. It's a lyric video maker for YouTube. With it, you can do all basic editing operations online, such as add subtitles, replace background music, blur objects, etc.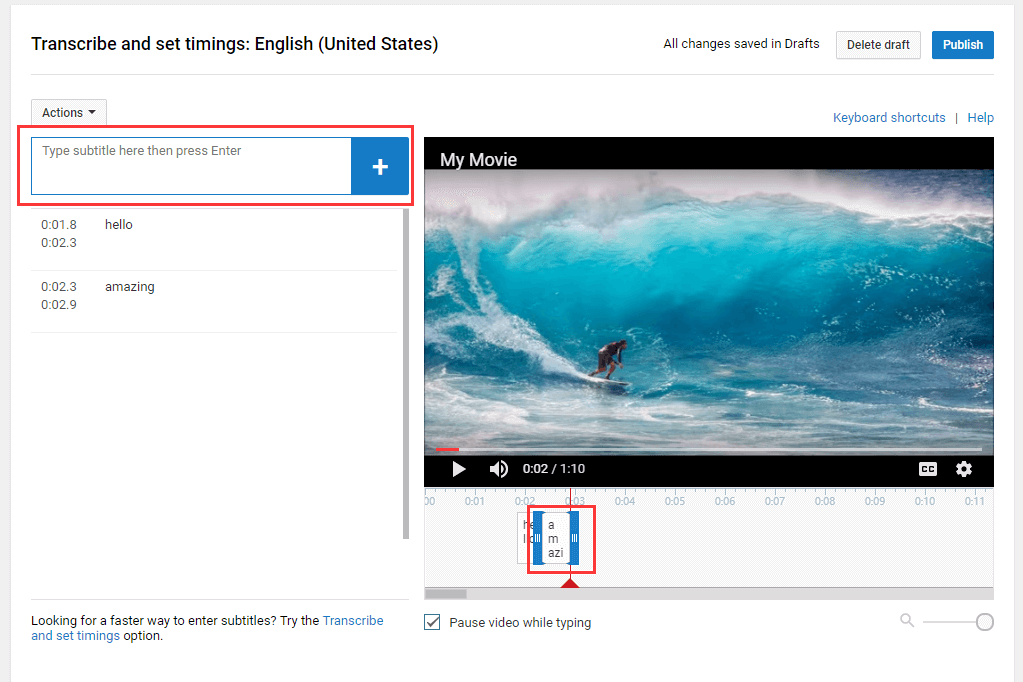 Main Features
You can add subtitles to your own YouTube video and others' video.
You can trim video, change background music and blur objects.
Conclusion
After reading this post, you must have known of the top 10 lyric video makers. Hope this post is helpful to you.
If you have any questions about MiniTool MovieMaker, please contact us via [email protected] or leave a comment below.
Lyric Video Maker FAQ
🎁 How do you add lyrics to iMovie?
Run iMovie and create a new movie.
Choose a song and add titles.
Add lyrics to the video and ensure the lyrics is synced to the audio.
When you're done, export the lyric video you just created.
🎨 How do I copyright a song?
Create a copy of your song.
Open the US government's copyright website and choose Electronic Copyright Office.
Register for an account and start your online copyright application.
Pay the fee and submit the copy of the song.
Please wait patiently until the copyright application is being processed.
🔔 How do I make a slideshow with music for free?
Download and install MiniTool MovieMaker.
Launch the software and close the pop-up window.
Import the media files you need and add them to the timeline.
Then add the music to the timeline.
In the end, click on Export to export the slideshow.
📣 What is the best songwriting app?
FourTrack.
Suggester.
SoundCloud Pulse.
Simple Songwriter.
Song-Writer Lite.
Eevernote.
ABOUT THE AUTHOR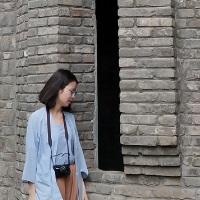 ZoeFollow us
Position: Columnist
Zoe works as editor at MiniTool for many years, writing articles about video editing skills. She has published hundreds of articles about video editing, video conversion, video downloading, audio editing and photo editing. She also writes some articles about YouTube, Facebook, Instagram and Twitter.
During her spare time, Zoeloves reading, traveling, skating, watching movies, musicals and plays. Herfavorite musicals include The Phantom of the Opera, Hamilton and Le Rouge et le Noir.
By the way, Zoe isa Shakespeare fan!
Sours: https://moviemaker.minitool.com/moviemaker/lyric-video-maker.html
Video creation made easy for musicians
An awesome service at an affordable price!
You guys are lit…you have helped with my video and music career immensely
Easy and fun to create videos with high quality content - just what I was looking for for my music!
123
Add your music, Rotor provides the rest
We turn this
Your-awesome-track_MASTER.wav
into this
Choose from our catalogue of thousands of free clips – or add your own.
Create a video now
Create an engaging video for your music in minutes
Rotor's flexible video creation software tailors videos to any genre of music.
Best of all you can try it for free and be watching your video in no time.
Create a video now
More music is streamed on YouTube than ALL the other streaming services combined
85% of monthly YouTube visitors just listen to music.
With Rotor, you can have a video for every song.
Video for every budget
You don't need to pay someone thousands to produce your videos.
Take control of the process and make your own stand out videos for a fraction of the cost.
Best of all, you can try as many times as you like until you're happy with the result.
Pay as You Go
720p or 1080p Download
Removes the watermark
All rights are yours
Prices from
Long video
$ 12 / per video
Short video
$ 6 / per video
Subscribe and Save
1080p Video Downloads
Minimum 1 long video per month
Get extra short form videos
Plans starting at
$ 6.25
/ per month, billed annually
See all plans
600,000+ videos made with Rotor
Here's a sample of what real artists make
Video content is increasingly important but challenging to fund. Rotor provides the tools to fix that problem.
Vanessa Higgins
There's lots of options to easily create something unique that matches my music. I use Rotor for all my music videos.
Frederik Sørvig
Rotor have built a site that provides an easy way to make cool, quick promo videos for new releases.
Robbie Rivera
Check out more Example videos
Sours: https://rotorvideos.com/
Video content is the name of the game in 2017, but creating it can be exhausting, time-intensive, and financially draining. Making full-budget music videos is simply not affordable for anyone but the highest-earning indie performers.
People are always looking for new, low-cost ways to create content, but sometimes falling back on a tried and true method can work just as well. Lyric videos are a great way to make shareable content with a small budget and a small time investment.
On freelancer websites like Fiverr, you can get great looking lyric videos made for anywhere from $100 – $400. Generally speaking, you get what you pay for. The $100 videos will be very basic, using stock backgrounds and lyrics. The $400 videos will have more production value – effects, nice visuals, custom themes, etc.
If you're interested in paying for a lyric video, that's totally fair, as it is quite affordable. Just look around the web for a while and find somebody that makes videos that you like. YouTube is a great place to find talented media creators.
That said, lyric videos are not hard to make (if you're making a basic one), and you can do it with free software. It just takes some time! If you get good at it, it could even become an extra revenue stream; Making lyrics videos for others.
Keep in mind that if you're new to video software and editing, it will take some time to learn your way around the programs and functions. Like anything, the more you do it, the better you'll get, and there are a ton of free YouTube tutorials out there if you get stuck.
Most of the professional lyric videos you'll see are made with Final Cut Pro, Motion, or After Effects. These programs require fairly steep learning curves (people go to school for years to learn how to use them), and are quite expensive.
For our purposes, you can use iMovie or Windows Movie Maker. These programs are very much made for the beginner, but they're also free. So, that's a major win!
But first, if it's your aim to do music professionally, you'll want to check out our free ebook while it's still available:
What Programs Are Best for Lyrics Videos
We'll take you through a few options, both free and paid, for video editing software. Let's start with the free ones.
Best Free Software
Check these out if you're on a budget.
iMovie
If GarageBand is Logic Pro lite, then iMovie is Final Cut lite. It has many of the same features, but is less overwhelming and is designed for beginners. It's free and it comes with all Macs.
iMovie has a respectable amount of effects and templates that can allow you to make good-looking videos. It can also publish directly to YouTube, which is convenient.
Windows Movie Maker
Windows Movie Maker has been around for a long time and is definitely usable as video editing software. Unfortunately, it is significantly worse than the Mac alternative (iMovie). Movie Maker tends to create videos that have a certain look due to its limited functions and effects.
If you really know your way around it, Movie Maker can work just fine for a simple lyric video.
Hit Film Express
While Hit Film is generally geared towards special effects for actual movies, it can also be used to make lyric videos. It's a little more complicated than the other two free options, but it can certainly work.
The Express version of the software is free, but if you want full functionality, it comes with a $300 price tag.
Best Paid Software
Final Cut Pro X
Final Cut is the paid version of iMovie, but the difference is night and day. You can literally make professional movies on Final Cut. It has all the functionality of any professional video editing software available.
After Effects
If you're looking for the industry standard, After Effects is it. Movies are made every day using After Effects and it is thus a bit overwhelming for most beginners. That said, if you really like making videos, this is good software to get familiar with.
Note that many of the paid options offer free trials. If you're curious, try one out for a while. Maybe you'll be a natural!
The Basics
Here are a few basic tips to get you started. These are things that everyone from the newest beginner to seasoned pro should do when making a lyric video:
Set the aspect ratio to 16:9. These are the proportions that YouTube favors. If your video does not meet these proportions, it will still play, but YouTube will compensate for it by putting black bars on the sides of the video. If you cannot set the aspect ratio with your software, simply make the video background black to hide this from viewers.
Import the highest quality version of the song possible. It's always best to use high quality .wav files anytime you're making a video, as the song won't be compressed or altered in any way. The higher the quality of the audio when going into YouTube, the better if will sound coming out.
Decide on a theme. If you've captured some footage – even on your iPhone or a GoPro – use it and base the theme around it. Or, if you're using stock footage, try to keep it all within a central idea.
Focus on a color scheme. Don't switch up the color of the text all the time, and always make sure the text is visible – it's a lyric video after all! If you're using stock pictures, try using filters and saturation to make them all similar. Try fading them or making them all black and white.
Use a readable font size and font. If you have a font that you use regularly with your brand, use that. Depending on the vibe of the video and the song, you can use a sketched looking font or a standard looking one, as long as it's readable.
Keep the pace of the song in mind. If it's a slow song, use slow pans and cuts. If it's fast, you'll need to cut in more content and switch the titles faster.
Where to Find Free Stock Footage
There are magical places on the internet where you can find a bunch of free footage that you can use in your videos. Everything from shots of fields to archival footage. Here are a few great free sites:
Mazwai.com: no email required, tons of public domain footage.
Videohive.net: offers monthly video clips from professionals around the world. Over 300,000 clips available.
Free-hd-footage.com: HD footage from American filmmakers, broken up into categories.
Videos.Pexels.com: very popular, free stock footage with Creative Commons license. You can edit and change the footage as you please.
Your iPhone! Take videos at shows, in the van, in the studio, etc. You never know when it could come in handy!
Where To Find Free Stock Pictures
You can also find free stock photos that aren't cheesy on the web. These are great for videos, but they're also useful for filling out gaps in your website and making posters.
Here are a few of our favorites:
Unsplash.com: organized by tags, these pictures are super high-res and free. I find all them to be super nice looking.
Negative Space: new pictures every week, high-res, well organized.
Kaboompics: bright photos of everyday life.
Stokpic: all by one photographer, these photos all have a cohesive feel to them, and are great for just about anything.
Get pictures taken at shows! It's worth paying a photographer for a bunch of high-def pics for use in videos and on your social media!
Step By Step With iMovie
If you're using iMovie, here are the steps you'll take to get set up and start working on your video. I don't know exactly what you have in mind for your video, so I can't be too specific, but this should be enough to get you started:
Open up iMovie. Click on File and select Create Movie. Name it whatever you want, and set the aspect ratio to 16:9.
Import all of your media. Import the highest quality version of the song you can find, and import all of the pictures and video you'll want to use. All of these will go into the clip list in the top left hand corner. It's helpful to have everything set up and organized in a folder already.
Start by dragging the song in. Then, start dragging your background media over top of it. It usually makes sense to start with your background first, as the background will determine font color/size.
Double click on each clip and click Adjust. Here, you can adjust the length of clips. It's fun to make the cuts sync up with the beats of the song.
In iMovie, there is an automatic pan/zoom affect. To get rid of this, choose Crop, and then Fit. Unless you like it (which I do), then leave it!
Select a font style by selecting Content Library in the bottom left hand screen, then click on titles. Insert titles where there are lyrics. Then you can edit font size and color.
Change where the titles appear by dragging them around until they match the lyrics.
Play the song through a couple times to make sure everything matches up.
When you're satisfied, click Share, and File from the menu. You'll need to name your file. Save it as an MP4, WMV, or MOV and send it to the interwebs!
Step By Step With Movie Maker
Generally, the steps required with Movie Maker are the same. However, because it's on a Windows OS, there are some slight differences.
Here's what you need to do:
Open Windows Movie Maker. If you don't have it, download it from the Microsoft website. Don't download it from a second-party site, as you run the risk of downloading a virus.
In Movie Maker, you need to add all the images/videos first. Figure out how long your song is, and then start adding in pictures and videos as you see fit. Click the Home tab, and click Add Videos and Photos. Go to your folder and select the media you want.
To add music, click the Home tab, and click Add Music. From the window that pops up, select your song from the list. There should be a green bar that represents the song over top of your photos and videos.
You can add text by clicking the Home tab and clicking Caption. Then, you'll type words right onto the screen. You can adjust the text duration (how long it appears for) once you're done typing.
Add lyrics by playing the video, and stopping every time the singer sings a new line. Edit the color and font to your liking, as well as where the text is placed on the screen.
When you're satisfied, click Save As. Save it as a MP4, MOV, WMV, or MPEG4 and upload away!
The Best YouTube Tutorials
There's only so much you can learn by reading an article. You need to give this a shot for yourself. You'll learn the most via trial and error. That said, if you get stuck, there are a ton of great YouTube tutorials that will help you work out common problems. Here are some of my favorites.
iMovie Tutorials:
This is one of the best overviews I've ever seen of iMovie.
Here is a tutorial specifically geared towards making lyrics videos.
Movie Make Tutorials:
https://www.youtube.com/watch?v=JNKRCaiox4E
This is a good general overview of Movie Maker, updated for 2017.
And this is a tutorial geared towards making lyric videos!
It Gets Better With Practice!
As with anything, your lyric videos can only get better with time and practice. You'll start to explore different effects, filters, zooms, and audio effects, and maybe even upgrade to a better video editing program down the line.
But don't sweat it if you don't have the best setup in the world. It's better to have some content as opposed to no content, and many artists are affected by the perfection diseases so they never get started let alone get anything published. Don't let that be you. Instead, look at it as an experiment and a learning process. Start publishing now and you'll keep getting better in time.
P.S. Remember though, none of what you've learned will matter if you don't know how to get your music out there and earn from it. Want to learn how to do that? Then get our free '5 Steps To Profitable Youtube Music Career' ebook emailed directly to you!
Sours: https://www.musicindustryhowto.com/how-to-make-lyric-videos-for-youtube-on-your-mac-or-pc/
Leeland - Way Maker (Official Live Video)
YouTube Movie Maker built-in
The Best Free Lyric Video Maker for Music Video Creator
YouTube Movie Maker has a built-in free Lyric Video Maker which is the world No.1 Lyrics Video Maker. It supports making lyric videos and karaoke videos of various styles. This Lyric Video Maker has powerful functions such as setting the font style, font size, color, layout, position, special effects, mask effects (light and shadow effects), particle effects, motion effects, video/image background, music, animated text effects, layers for different duets or singers, etc. Easily create any type of lyrics video.

With the help of YouTube Movie Maker v10 or above versions, making wonderful 3D Lyric Video or 3D Karaoke Video will be so easy that you hardly imagine.
Whether you want to create a branded lyric video, a personal music video with your lyrics, or a lyrics video of a popular song, you'll find that Lyric Video Maker is so user-friendly to add song lyrics to a video with pictures and music. So if you are looking for a fast and easy way to make cool Lyrics videos or Karaoke videos, YouTube Movie Maker is the right choice for you.
Click Here to view a step by step guide about How to make a lyrics video or karaoke video? or view the below videos to get a more detailed tutorial.
Video 1: How to make the best lyrics video?
Video 2:YouTube Movie Maker is the best Lyric Video Maker
Video 3: How to make a Cool Lyric video(Karaoke Effect)
Video 4: How to make the best Lyrics or Karaoke video
Video 5: Fast make a Cool Lyrics video from .lrc file
Video 6:Lyric Video Maker - Lyric Video Demos
View All Videos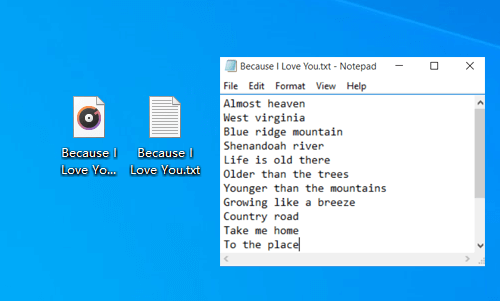 Step1
Prepare the song lyrics
Simply create a new *.txt file, then copy or input all song lyrics into this *.txt file. Each line each sentence of lyrics (Or if you have a standard LRC file(*.lrc), please simply skip this step).
Step2
Make a Lyric Video by Click
Run YouTube Movie Maker, click the upper left red "LRC" button to startup Lyric Video Maker, create and save a lyrics file(*.rzlrc).
If you are a beginner, it's the first time to make a lyric video. You can simply click the upper left red "LRC - > Lyric Video Maker(Wizard Mode) - For the beginners". Then follow the "Lyric Video Maker Wizard" to make a cool lyrics video step by step. It's the easiest way to make a lyric video.
Or if you've ever made several lyrics videos, and you want to customize a better lyrics video now. You can simply click the upper left red "LRC - > Lyric Video Maker(Full Mode)" to open Lyric Video Maker. Then you can control everything for making your unique lyrics video. It's the most powerful way to make a lyric video.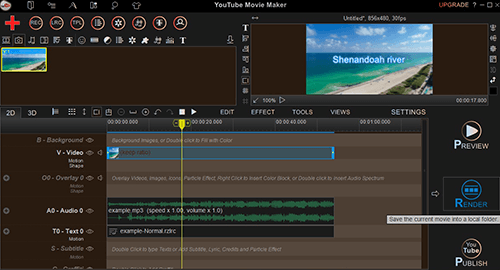 Step3
Render and Output
Once we got the lyrics file(*.rzlrc), simply go back to the program's main UI. Then add the lyrics file(*.rzlrc) into the Text line, add music into the Audio Line, add background video footage/photos into the Video Line. After that, press the lower right "RENDER" button. Then you will get a wonderful lyrics video.
If you want to view the detailed step by step guides about how to make a lyrics video within full mode, please simply click here, or view the above videos.
YouTube Movie Maker Free Lyrics Video demo file | The Best and Free Lyrics Video Maker
Here we provided some free lyrics video demos created by the best Lyrics Video Maker-YouTube Movie Maker. You can free download them from the below links, which will help you to learn how to make wonderful lyric videos easily and quickly.
| | | |
| --- | --- | --- |
| Music Name | Size | Download |
| Because I Love You(Karaoke Effect) | 2.82 MB | Karaoke demo |
| Because I Love You(Word By Word Effect) | 2.82 MB | Word by Word demo |
| Take Me Home(Lyric Video Demo 04) | 892 KB | Lyric video 04 |
| Take Me Home(Lyric Video Demo 03) | 897 KB | Lyric video 03 |
| Take Me Home(Lyric Video Demo 02) | 897 KB | Lyric video 02 |
| Take Me Home(Lyric Video Demo 01) | 915 KB | Lyric video 01 |
If you would like to have a simple test in your computer, you could click here to download the LRC file used in above lyric videos.
A simple lyrics video demo 01
A simple lyrics video demo 02
A simple lyrics video demo 03
Need a software for making Lyric videos? You're in the right place!
Free Download
YouTube Movie Maker is my Favourite computer Programme. It has a Host of Powerful features that allow you to make Brilliant edited videos. I make my own Lyric videos that I like to share and everyone tells my how fantastic they look.
So cool, I made a very cool lyric video with this tool, you have done a great job.
Sours: https://www.makeyoutubevideo.com/lyricsmaker.html
Maker youtube lyrics
Best 7 Lyric Video Software for PC and Phone (Free Download)
The animated lyric videos have created a strong foothold in the music industry and have always been a vital part of it.
With television becoming a household necessity, lyric video creation has been the best entertainment content to share.
Creating an animated lyric video is one of the best ways to make a music video in a low budget.
In this article, you will learn what has animated lyric video and the best lyric video software to make it for PC and phone.
You may also like: 8 Best Lyric Video Templates for After Effects
Recommended Animated Lyric Video Maker - FilmoraPro
If you want to make an animated lyric video, here we recommend using FilmoraPro.
You can use it to make an animated lyric video by adding keyframes, so the animation will be smooth and natural. You just need to build a white plane to easily start making animation.
Besides, the audio mixer will raise up your animated lyric video to a new level. Free download it to have a try! Or learn more from Wondershare Video Community.
Part 1: What Is Animated Lyric Video?
The term animated lyric video says it all to understand what it means. When the lyrics of a song appear on the screen in an animated version all through the song's duration, it is usually said to be an animated lyric video.
Such videos are different from any normal music videos. Adding some flash and loops to the texts of the songs can enhance a plain lyric video.
For instance, there are times when you are unable to understand the lyrics of a song or maybe you wish to sing in a different language and unable to understand the lyrics or the words, at such times the animated lyric video makes it easy for your understanding.
Part 2: Best Lyric Video Software for PC Free Download
1.Animaker
Pros:
Kinetic typography effects
A free version is good enough for any beginner to start animating
One of the most useful free-to-use animation tools, Animaker offers a range of video templates for customizing your video as per your choice.
For beginners, Animaker is the best lyric tool that is easy to understand and used without any help from anyone. Just choose the right template and play the video to start customizing your animated lyric video with the right effects as you like. The features of Animaker are-
Features:
More than 40 fonts library
Upload custom fonts to suit your requirement
More than 60 transition styles
2.VSDC Free Video Editor
Pros:
Multi-color Chroma Key
Adjustable parameters settings
Whether your home or your business, VSDC free video editor has versatile features which make it apt to make lyric videos. One can edit every kind of videos and files.
VSDC free video editor supports all the popular audio and video formats and codecs, which includes HD, DVD, and also GoPro videos. The features are-
Features:
Text overlay for lyrics
An array of charts and diagrams
No sequence require to be followed, non-linear editing system
Hardware acceleration
3.iMovie
Pros:
Color correction, green-screen effects, and animated maps
Start animation on iPhone and continue the same on iPad
For the Mac and iOS users, the iMovie lyric video software comes with loads of features. With a range of studio-quality animation styles, iMovie helps you to create an animated lyric video with a number of additions in animated credits and tiles.
You just need to select the clip and add effects, titles, or music. The features include-
Features:
10 creative video filters for lyrics
Picture-in-picture and split-screen effects
Built-in music, sound effects, and voice over recording
4.Superstring
Pros:
Easily customize the texts, backgrounds, and effects
Intuitive and simple with the right tools in place
Superstring is the easiest way to create your animated lyric video on both Windows and Mac. You just need to select a song that you want to animate lyrics, drag it to this animation tool, align the lyrics by entering it, make other customization, and export. The features of Superstring are-
Features:
Innovative interface
Easy dragging and dropping when creating lyric
5.Youtube Movie Maker
Pros:
Modify the layout and position
Make 3D lyric of karaoke video with YouTube Movie Maker v10 or above version
It has the best built-in animated lyric video creating feature that makes YouTube movie makers a great choice when it comes to creating one. You can make lyrics video with different animation styles.
Its official site has also offered various great animated lyric video examples for your reference. The features are-
Features:
Customize fonts, size, colors, styles
Add motion effects, mask or shadow effects, background or music
Part 3: Best Animated Lyric Video Maker App
6.Music Video Maker
Pros:
Several fonts and colors to choose from
Add zoom-in and zoom-out effects
Do you want your lyric video to dance with the rhythm of the song? The Music video maker app is one of the best to create an animated lyric video and make the lyrics or the photos dance to your tune. The features include-
Features:
Add songs from in-built library or your own music library
Amazing filters to make your lyrical music video seem like a movie
Add text and sub-titles on the images and photos
7.VidLab
Pros:
Full control of the animation, positioning, opacity, and size of your text
Fun overlays, shapes, and masks
A multi-clip video editor, VidLab lets you create an amazing lyric video very easily. You just need to customize it by adding texts, music, artworks, sound effects, etc. The features are-
Features:
Several collections of fonts or add your own fonts
An ever-growing collection of video effects
Conclusion
All the above animated lyric video makers are great resources for the beginners. These animation tools feature a very instinctive UI and offer various tutorials to let you get a hang of lyric animation faster. There are free trial periods that you can decide the best lyric video maker as per your choice. If you want to make video easily, try to use FilmoraPro. It is one of the best animated lyric video makers. Download it now to have a try!
Shanoon Cox
Shanoon Cox is a writer and a lover of all things video.
Follow @Shanoon Cox
Sours: https://filmora.wondershare.com/animated-video/animated-lyric-video-everything-you-should-know.html
Way Maker (Lyric Video) - Leeland [ Official ]
She really did not have the top of her linen on. The dress was just worn. When I unbuttoned the dress to the bottom, I saw stockings, one had a drawstring on the inside of the thigh. The bikini was in place, but it was torn - the strip that connects the back and tummy was torn at the seam below.
Now discussing:
Thank God, your parents did not live to see such a shame. And the girl made a woman, is it like now. Where does she go now, whores.
582
583
584
585
586