The Most Popular White PPG Paint Colors and How to Use Them
One thing people always ask us: How do you choose the right white paint color? Picking white paint colors can be tough. Do you go for a bright hue or for something more mellow? Start with 10 of Paintzen's most popular shades of white and how our house painters have used them.
Who Are Our Painters
1) PPG Willow Springs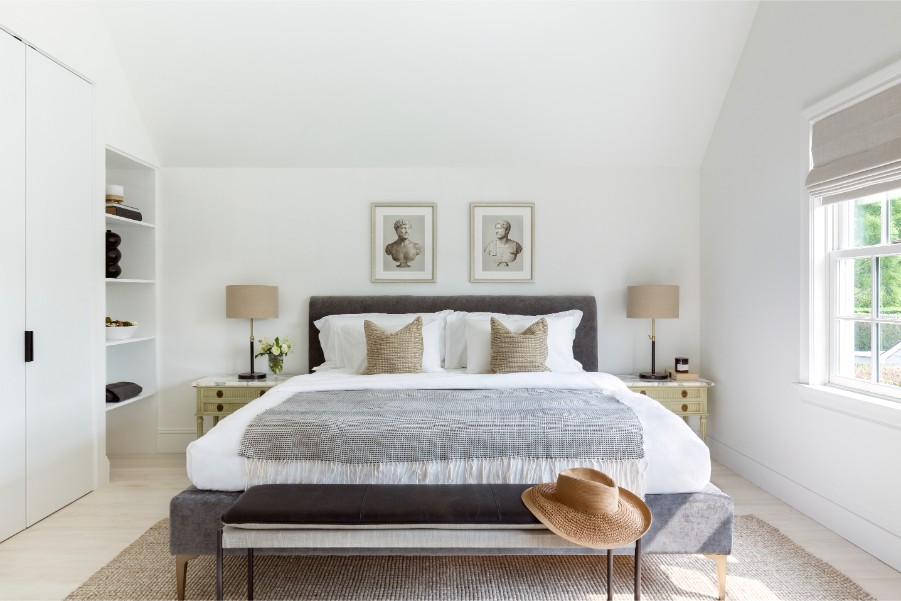 When painting a bedroom, keep the color palette simple with a minimalist color scheme. A creamy wall color like Willow Springs works across a range of styles and is particularly beautiful in this sleeping space.
2) PPG Parrafin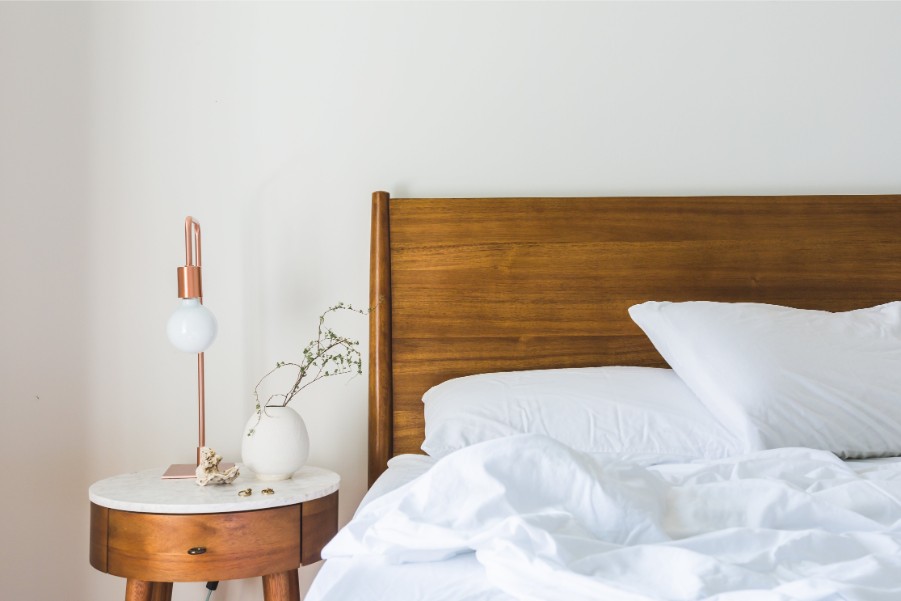 Modern rooms can handle striking color palettes, but a popular modern pairing, like black and white, can come off as cold. To give your modern space some warmth, get a crisp parchment tone such as Parrafin painted on your walls.
3) PPG Silver Feather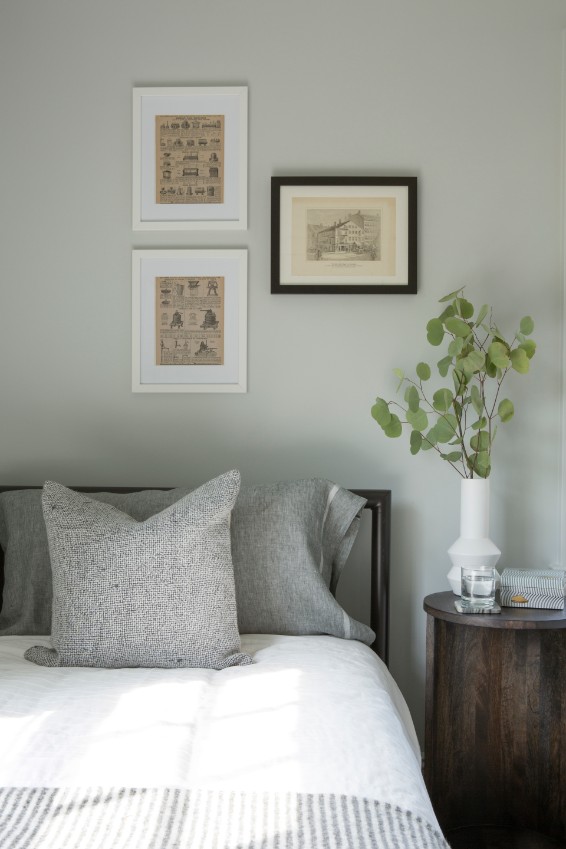 If rustic modern is your thing, use a touch of gray on your walls. It's not just for men! 🙂 It'll set off the peach, pink, and wood tones, and in this bathroom, it picks up the gray in the floor. Get Silver Feather for this look.
4) PPG Glacial Ice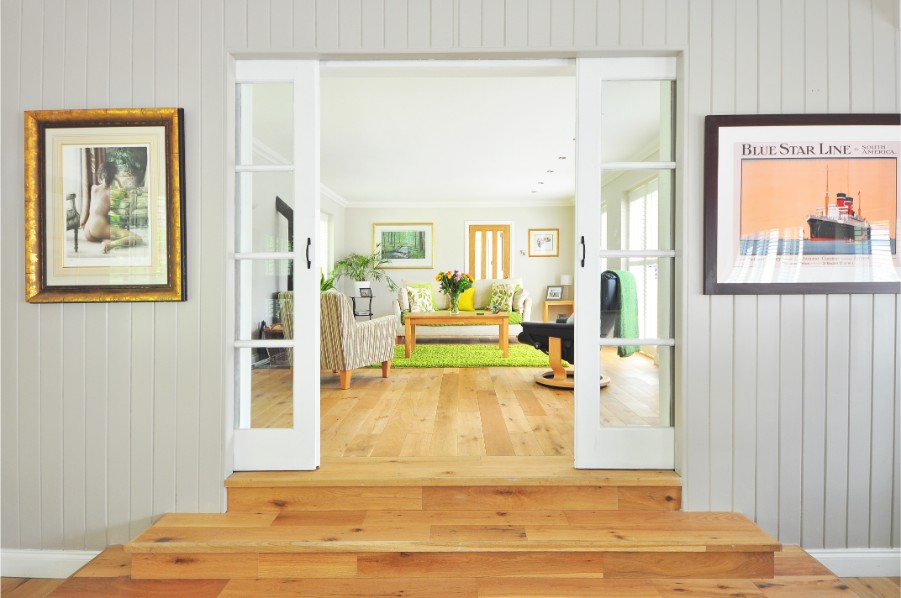 A living room with lots of light requires the whitest white to maximize the light. A clear, pure white like Glacial Ice will bring out the best in furnishings and art. See what it does with the bold pops in this living room, with its orange pendant lamp and vibrant art.
5) PPG Aria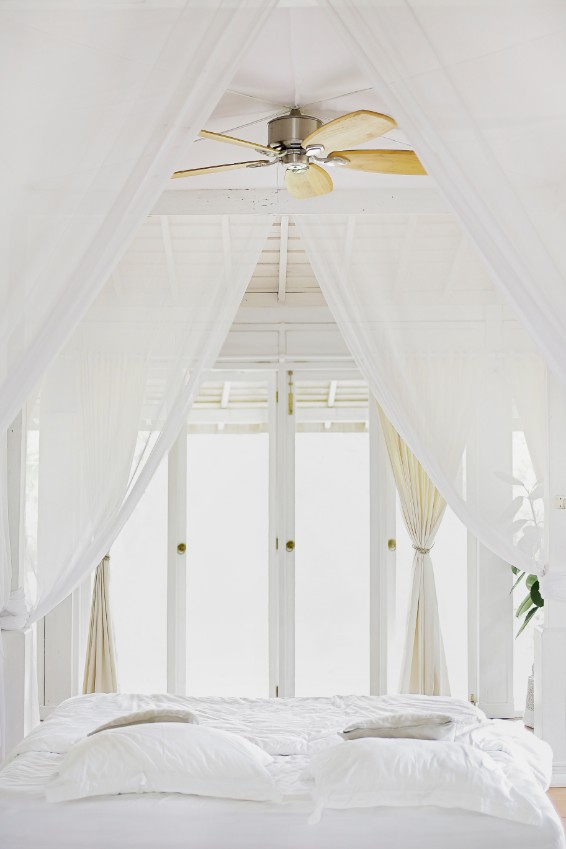 Serene, coastal spaces take their color cues from the ocean, sky, and sand. When your space with this style is getting painted, try a blue-toned white like Aria.
6) PPG Delicate White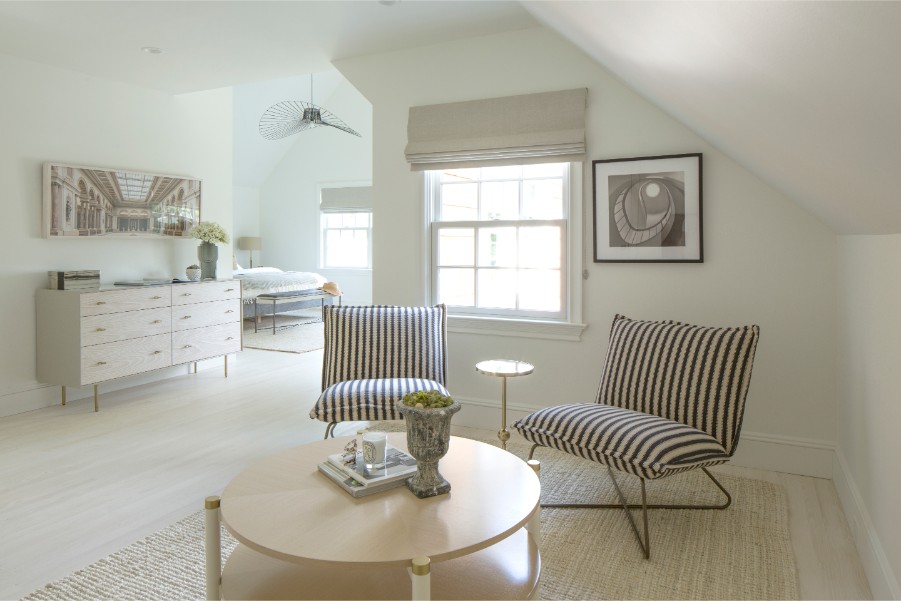 Set off your home's architectural details with a classic hue like Delicate White. Paintzen painters believe that painting trim and walls the same color let the eye travel seamlessly around the room.
7) PPG Radisson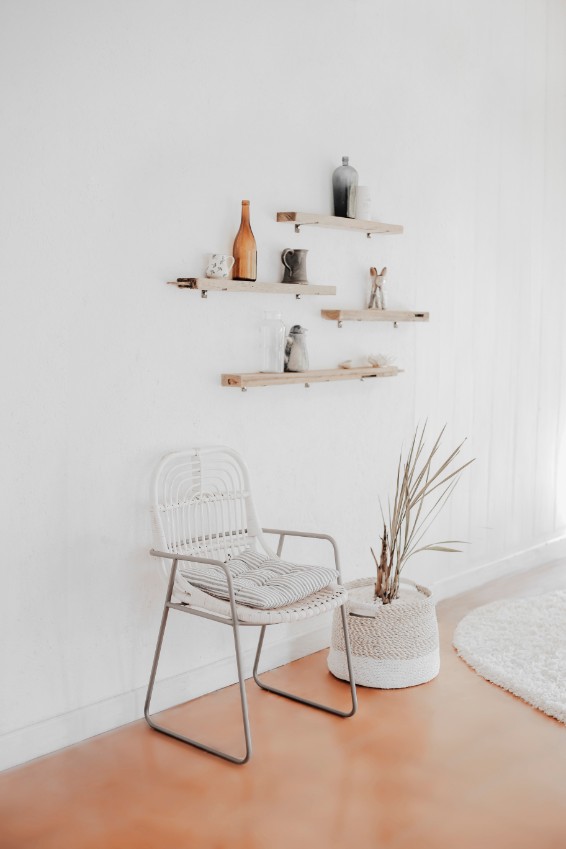 If you are getting your small, eat-in kitchen painted,  it can appear bigger with a coat of white paint. PPG's Radisson brings out the best in any space, creating a warm welcoming feel.
8) PPG Vanilla Milkshake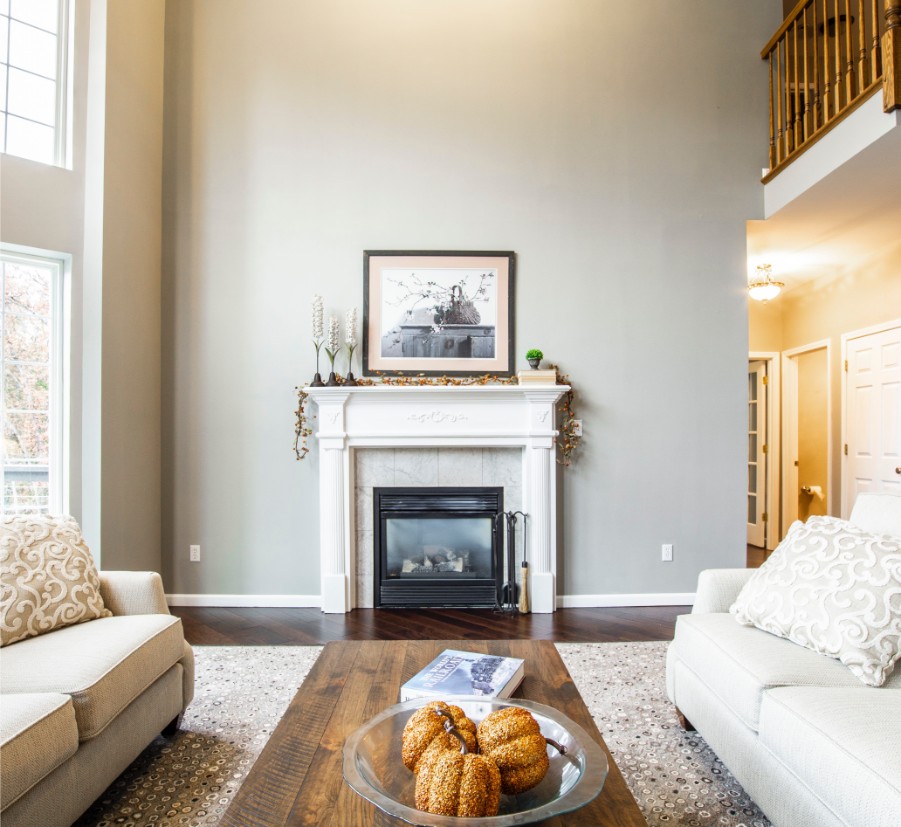 Our milkshake brings all the boys to the yard — that is if the yard is your living room and milkshake is the PPG paint, Vanilla Milkshake. Choose this yummy color in a traditional room with coastal touches. It gives any space the relaxing feel of a sandy beach.
9) PPG Moonlit Snow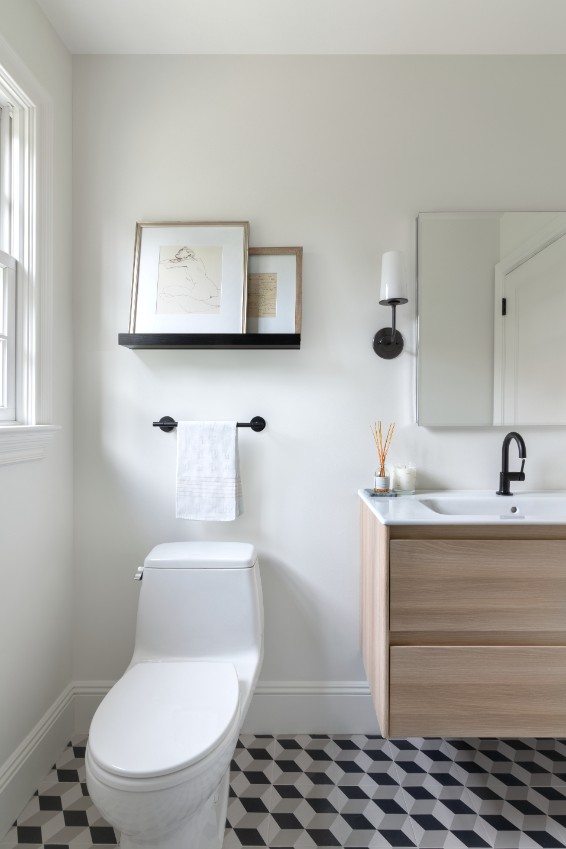 You don't need to sacrifice style in your bathroom. A super-clean color like Moonlit Snow can be used to make the most of a colorful vanity while keeping the whole room bright and cheerful.
10) PPG Cow's Milk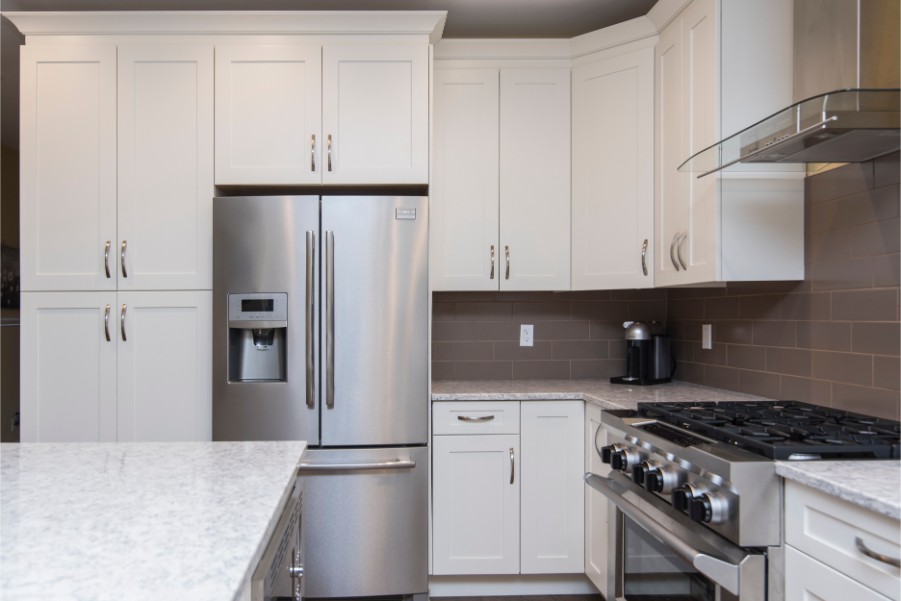 A cottage and the color white are BFFs! If you're renovating a charming space like this cottage kitchen, you can't go wrong with white. Let other elements, like the floor and countertops, dictate the undertone. Here, a creamy color like Cow's Milk pulls together the tile floors and countertops.
Browse more white paint ideas in our samples portal. And if you need help picking between cream, gray-white or blue undertones for your own house, you can order free color swatches.
Once you have learned more about our house painting services and would like to get a room, or multiple rooms, in your house painted white, go ahead and get a free and instant online quote. Paintzen house painters can be ready in as few as 72 hours to start on your project.
Sours: https://www.paintzen.com/blog/the-most-popular-whites-and-how-to-use-them
Color of the Year 2020 – Chinese Porcelain Blue by PPG Paints
Color Inspiration – PPG Paints Color of the Year 2020 is Chinese Porcelain blue! This beautiful blue paint color is the perfect color choice for the walls of a living room, bedroom, kitchen, bathroom, nursery, bedroom or home office of a home!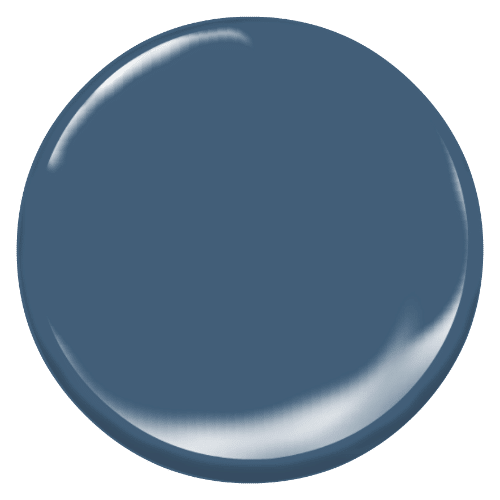 I'm so excited friends! Today we are talking about paint color! The very FIRST paint color trend for 2020!
Let's dive in and discover this gorgeous color!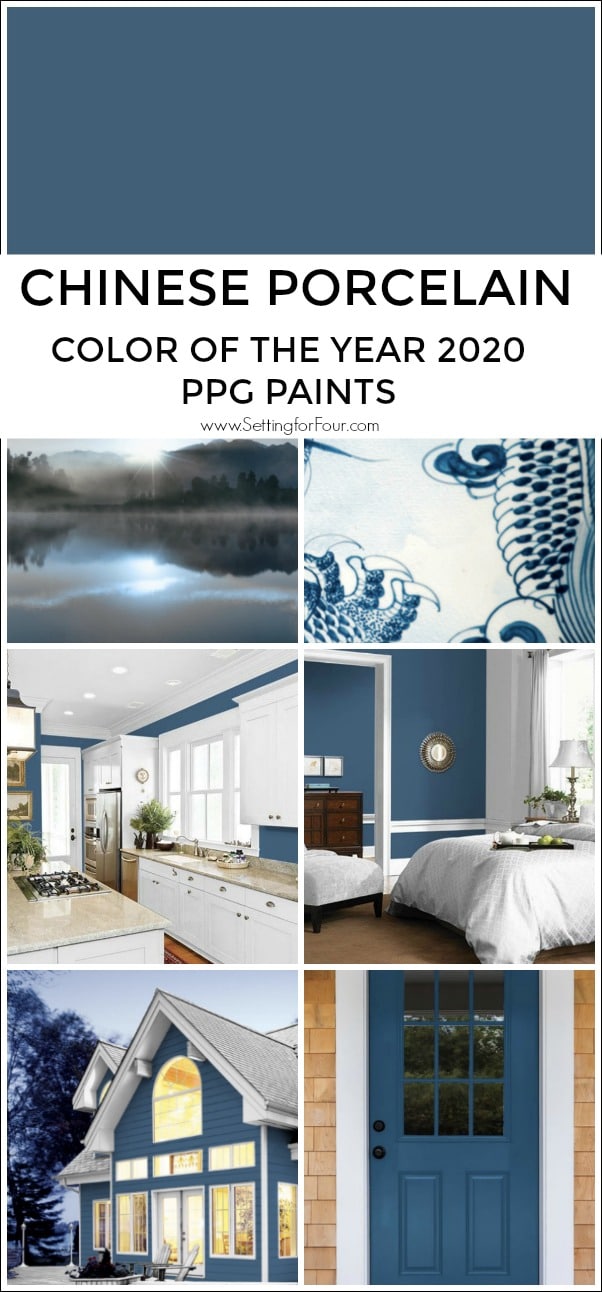 Pick up some paint decks to help you decorate!
Click on the images below to shop these helpful paint decks.

Color of the Year 2020 – Chinese Porcelain blue by PPG Paints
Drumroll!!! It's a big departure from PPG's Color of the Year 2019 Nightwatch!
PPG announced their 2020 color of the year this week and I love it!
They are the very first paint company to announce a color of the year 2020 and I'm sooooo excited to share it with you!
Hand-selected by PPG's global color experts, their 2020 Color of the Year is Chinese Porcelain (PPG1160-6).
Isn't it beautiful?

Undertone
Chinese Porcelain is a relaxing color. It's a deep, shaded, orchid blue with a violet undertone.
It's a blend of cobalt and moody, inky blue that imparts calmness and restful sleep while also offering the spirit of hopefulness – a commodity in a restless world.
The Inspiration
In a world where sleep is viewed as a luxury and the anxiety of a fast-paced world is all too real, it's only fitting that the color trends for this upcoming year offer escapism in today's technologically-driven society.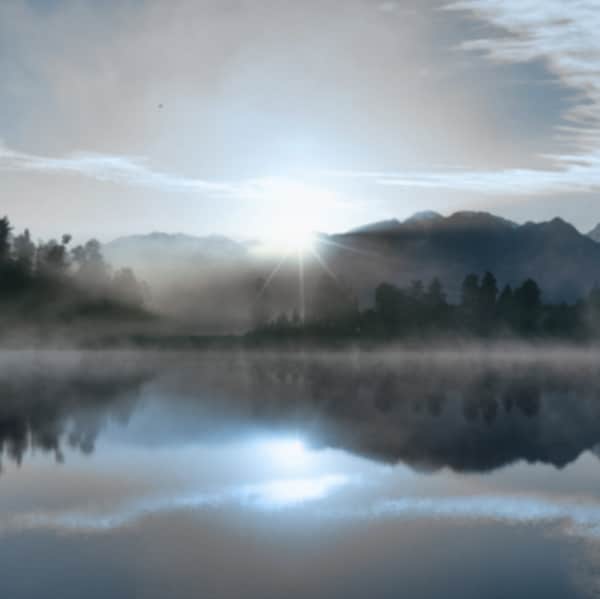 According to PPG's senior color manager Dee Schlotter, this bold sea inspired color is meant as a reaction to our tech-driven world.
"The faster technology moves and the more convenience it offers, the more we seek activities, experiences and lifestyles that impart slowness and realness into our lives" she said. "The need for simplicity and escapism from technology is, in part, the reason that consumers are craving blues like Chinese Porcelain that bring us closer to natural elements such as the sea and sky—creating serenity in any space."
This echoes the logic behind Pantone's 2019 Color of the Year, Living Coral, which was also chosen for its ties to nature. Living Coral can however be too vibrant for interiors, especially those with a lot of orange-colored flooring and trim.
---
Similar to Blueprint by Behr
This color is in the same realm as Blueprint Paint Color By Behr – Color Of The Year 2019.
However Blueprint is a lighter and less vibrant than Chinese Porcelain and it has more gray in it than Chinese Porcelain.
Blueprint looks like chambray denim whereas Chinese Porcelain looks like….the blue in a Chinese porcelain vase!!
Chinese Porcelain – PPG Paints Color of the Year 202o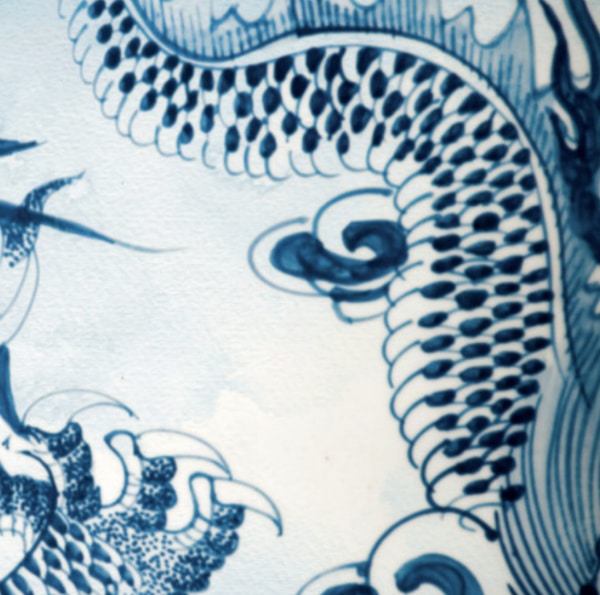 Where And How To Use Chinese Porcelain
Chinese Porcelain is however a more livable color that is fitting for any room in the house: bathroom, bedroom, kitchen, entryway, living room or playroom.
Layer it with other blues for a monochromatic color scheme!
It also looks AMAZING with crown molding and white wall trim!
It also fits with coastal style and modern interiors.
It's perfect for a stylish nursery too!
Chinese Porcelain is a rich and traditional hue. When paired with brushed gold accents it takes on a more contemporary modern feeling.
PPG is the first in a big group of paint guru companies to announce a Color of the Year for 2020!
Here are some ways you can use it!:
Siding color on a lake side home for a nautical lake vibe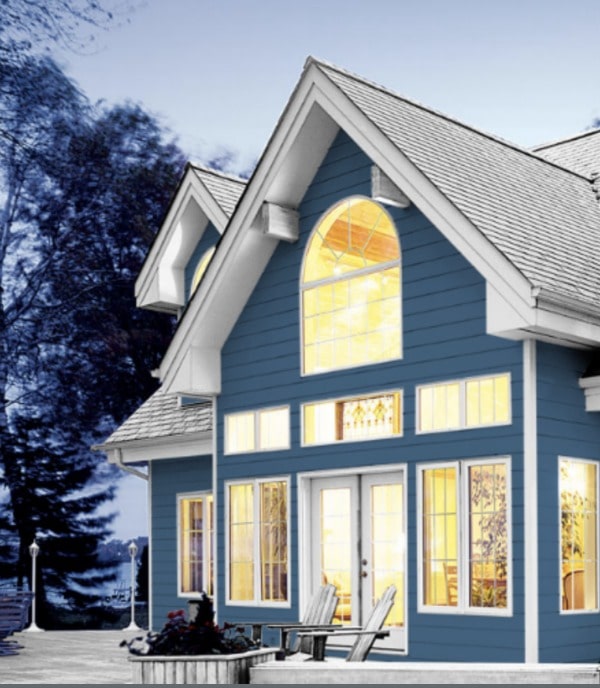 For kitchen walls (and kitchen cabinets! would be beautiful on island cabinetry!) Look how gorgeous this blue paint color is with white crown molding!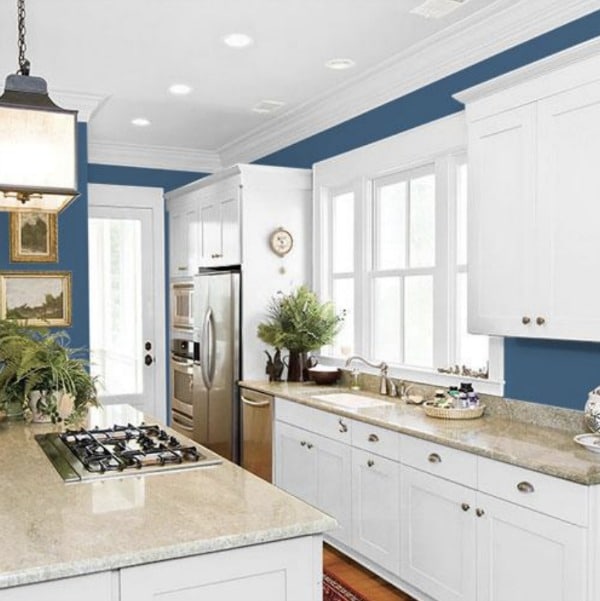 In a living room – so fresh and relaxing! Goes well with gray and yellow.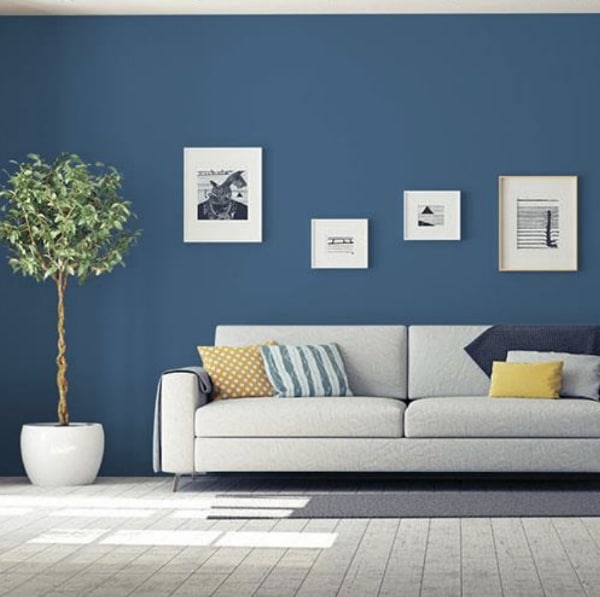 Creates a dreamy oasis in a bedroom! Looks beautiful with dark wood furniture.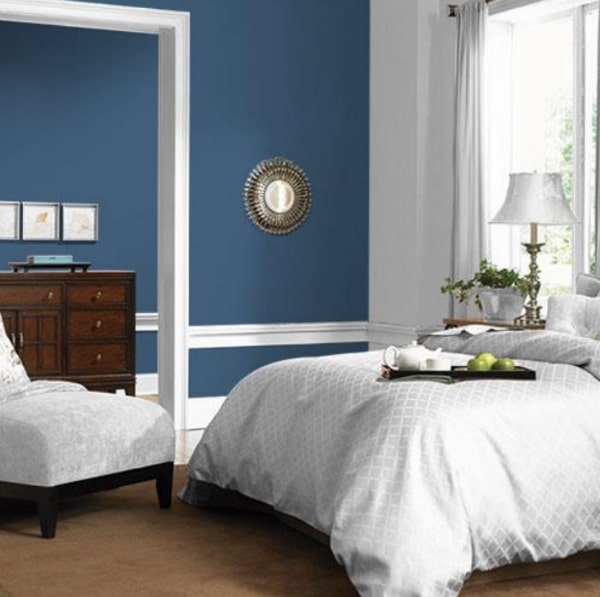 Chinese porcelain is a beautiful front door color and looks amazing with blond wood!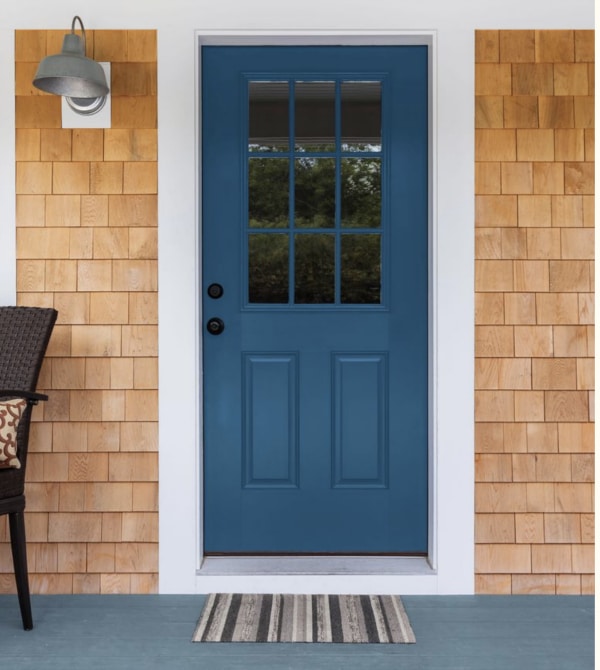 Another living room look! Creates a contemporary yet livable look in this space!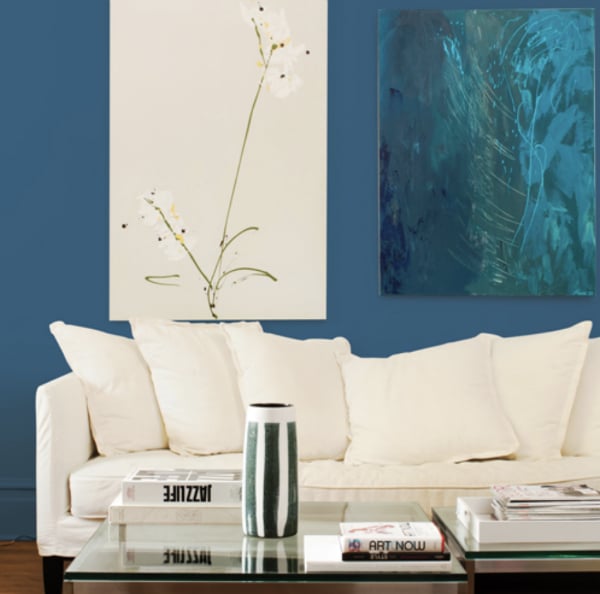 Trim and Ceiling Color Ideas for Chinese Porcelain
PPG has matched these Trim & Ceiling colors to go with Chinese Porcelain:
Trim – Oatmeal a pale yellow white with green undertone
Ceiling – Delicate White a true white with no undertone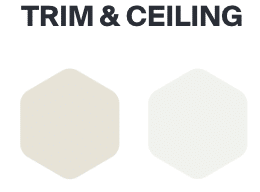 Accent Color Idea
And PPG has matched this beautiful accent color to coordinate with it!:
Alpaca Wool – in the yellow color family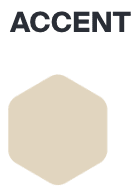 Because color is one of the most interesting and changing aspects of design trends, I'll be sharing more Colors of the Year as they are announced! Stay tuned friends!
Are you struggling with picking a paint color for your home? Can't decide and you're surrounded by a pile of paint chips?
HIRE ME! FOR MY PAINT COLOR CONSULTS & E-DESIGN.

PIN THIS AND SHARE IT WITH YOUR FRIENDS!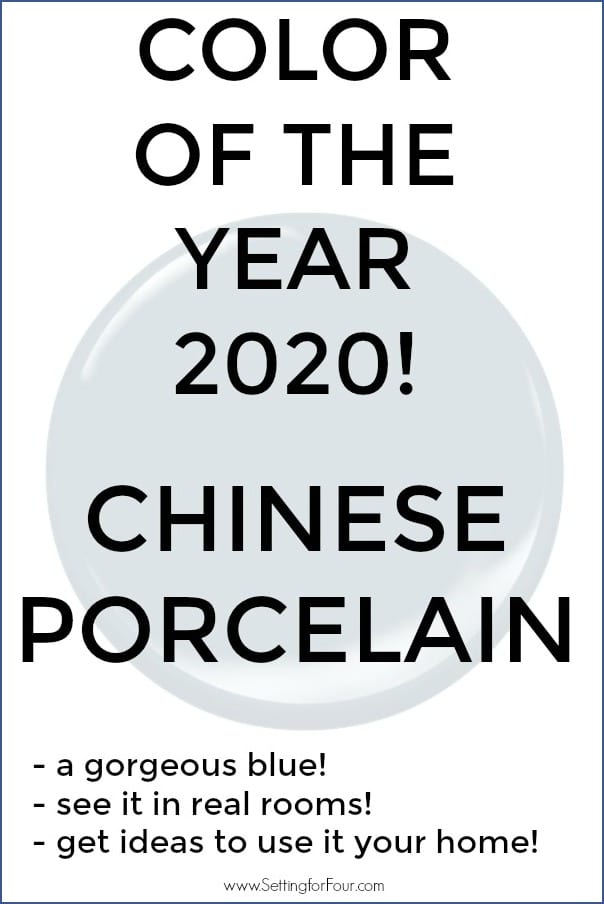 You may also like:
Blueprint Paint Color By Behr Color Of The Year 2019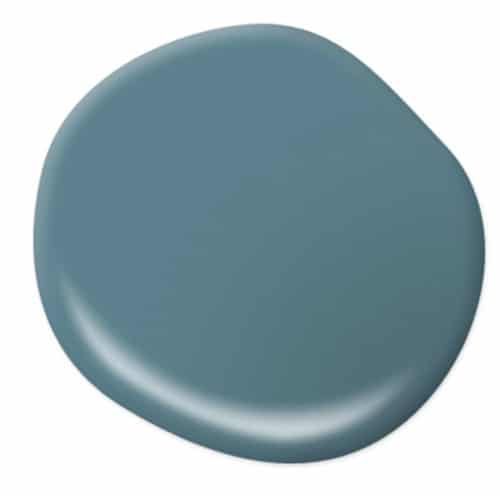 The Best Transitional Glam Living Room Pieces

Dreamy Blue And White Master Bedroom Favorites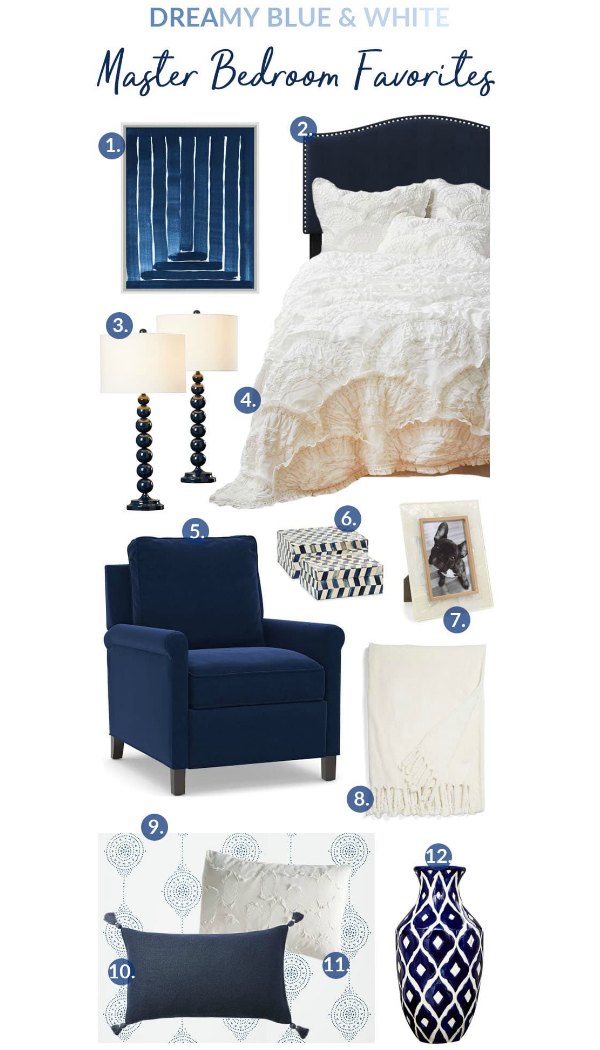 5 Decorating Mistakes That Make Your Home Look Cluttered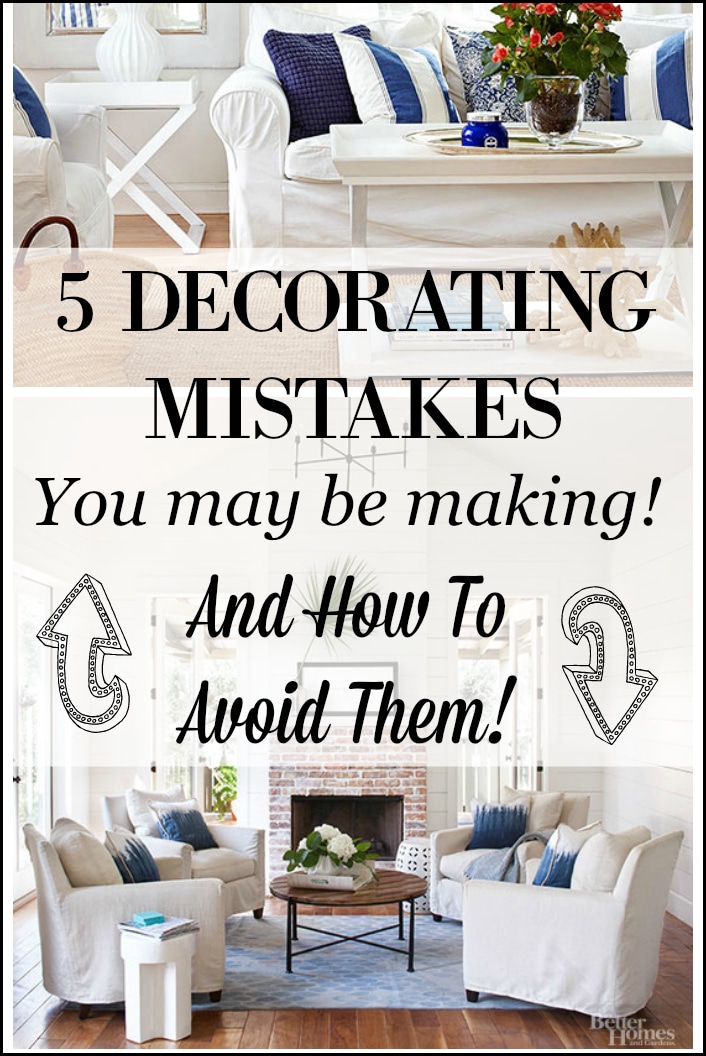 This post contains some affiliate links for your convenience. Click here to read my full disclosure policy.
GET THE FREE BEGINNER'S GUIDE TO INTERIOR DESIGN & DECORATING!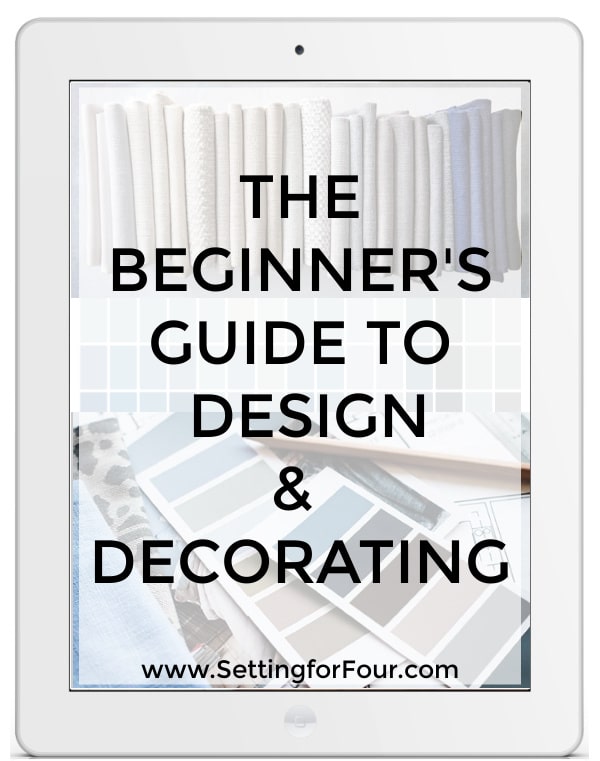 Design secrets to create spaces you'll love!
By signing up, you agree to receive Setting for Four e-mails. Please see our privacy policy for more information. Although I'd hate to see you go, you may unsubscribe at any time. Your information will never be shared or sold to a 3rd party.
Filed Under: Color Pallette, Decor, Design Tips, home decor, Paint, Paint ColorsTagged With: color, color of the year, Decor, design, Paint
Sours: https://www.settingforfour.com/color-of-the-year-2020-chinese-porcelain-blue-ppg-paints/
Blue just may be the most versatile shade on the color wheel. With its diverse range of undertones and ability to pair seamlessly with other hues, this color proves why it is a standout among designers. A rich midnight evokes a more reflective feeling suitable for a home library while a glossy aquamarine exudes just the right amount of energy within a living room. Delicate pastel-blue walls can even transform modest bedrooms into peaceful and calming retreats that draw you in.
The relaxing and serene qualities of this hue have even caught the eye of PPG Paints, which announced their brand's 2020 Color of the Year is a cobalt and moody, ink blue called Chinese Porcelain. "The need for simplicity and escapism from technology is, in part, the reason that consumers are craving blues like Chinese Porcelain that bring us closer to natural elements such as the sea and sky—the horizon spot, creating serenity in any space," explained Dee Schlotter, PPG's senior color manager, in a statement.
The shade's innate connection to nature also influenced Pantone's decision to name Classic Blue as their color of the year for 2020. Described by the Color Institute as "solid and dependable," the true blue asserts a sense of stability and tranquility, making it a standout hue to carry us into the new decade.
"A boundless blue evocative of the vast and infinite evening sky, Classic Blue encourages us to look beyond the obvious to expand our thinking, challenging us to think more deeply, increase our perspective, and open the flow of communication," said Leatrice Eiseman, executive director of the Pantone Color Institute, in a statement.
For inspiration on which blue to choose, we reached out to top designers all over the world. One of these sumptuous selections is sure to make it on your walls.
Dynamic Blue by Sherwin Williams
"Not for the faint of heart! This bold, bright, and happy blue is a great choice. In fact, I painted my own living room this color. Dynamic Blue manages to be a bold statement and a great backdrop to other bold colors." — Courtney McLeod, Right Meets Left Interior Design
Shop This Shade
Ultra Blue by Little Green Paints
Laguna by Sydney Harbour Paint Company
"One of our all-time favorite blues is Laguna from Sydney Harbour Paint Company. We used this hue in their Interno Lime Wash product in a space we recently designed, and it's blissfully ethereal. SHP's limewash is as easy to apply as paint—no joke—and replicates the soft, weathered patina of a traditional limewash. We literally can't get enough of how this product gently blooms over time, creating loads of depth and texture in any space. It's killer in Laguna, but available in any custom color your heart can dream of. Members of the trade can purchase all of SHP's no-VOC line through our showroom." —Krista Nicholas, Cloth and Kind
Shop This Shade
Hale Navy by Benjamin Moore
"What I love about this hue is the sheer versatility it brings to the mix. It can be played up as royally traditional or chilled out as laid-back modernity. It makes a powerful, contrasting backdrop for furnishings and accessorizing choices like salon-styled art hangings. Due to its romantic vibe, this rich color is perfect for master bedrooms. I've deployed it at least twice in this application." —Corey Damen Jenkins

"It may seem antithetical, but for a dark room, I actually prefer leaning into it and using a darker, more saturated color. Benjamin Moore's Hale Navy is a favorite of mine. It creates a space that is cozy, moody, comfortable, and that has a touch of masculinity." —Young Huh
Shop This Shade
Water's Edge by Benjamin Moore
"One of my favorite blue hues is Water's Edge by Benjamin Moore. It is a beautiful shade of pale blue with dusty gray, watery undertones. I love it because it works just as well in traditional spaces as it does in more modern ones. It looks especially stunning executed in a lacquer finish." —Paloma Contreras
Shop This Shade
Mysterious by Benjamin Moore
"Blue is my go-to color and a personal favorite. It has become the new neutral due to its popularity. Like any color, blues have undertones and can travel the spectrum from warm to cool. We mostly use baby blues, gray blues, spa blues, indigos, and navy blues. Benjamin Moore's Mysterious is an almost-black blue—sophisticated and moody. Think about this color for a butler pantry, powder room, or island cabinets." —Karen B. Wolf, Karen B. Wolf Interiors
Shop This Shade
Skylight by Farrow & Ball
"Our favorite blue is Skylight #205 from Farrow & Ball because this pigment says 'light blue' without being pastel, sweet, or too reflective. It's dirty and completely gorgeous. It creates earthy, magnificent backdrops that work brilliantly with the textures and tones of a well-layered room." —Jeffry Weisman and Andrew Fisher, Fisher Weisman
"Skylight is a pale gray that works beautiflly as an architectural neutral that evokes the natural light that pours in from a skylight. While a more traditional pale blue, it can subtly set off a space with modern furnishings and artwork lending it sophistication and depth. Becasue of the elegant grey tone to it, Sky light is a failsafe blue that never risks a baby blue effect." - Mindy O'Connor, Melinda Kelson O'Connor Design
Shop This Shade
Abysse by Ressource
"One of my favorite blues is Abysse by Ressource. I love the rich and warm tones that this color produces. Often times, navy blues can read too dark or just fall flat. Abysse is a true navy blue that warms any walls that it comes in contact with. Another benefit is its ability to stray away from making a room feel cave-like. If you've worked with blue paint before, you know that this is not an easy task!" —Mikel Welch, Mikel Welch Interior Design
Shop This Shade
Deep Dive by Clare Paints
"I am absolutely in love with Deep Dive by Clare paint. This color reminds me of the spunky and trendy cousin, who is not afraid to take risks. Deep Dive walks the line between blue and green hues. As someone who grew up in the '90s, this is a color that speaks to my soul! I can envision Deep Dive on kitchen cabinets or even a moody home office. Add a few brass light fixtures, and I'm sold." —Mikel Welch, Mikel Welch Interior Design
Shop This Shade
Mediterranean Breeze by Benjamin Moore
"The color reminds me of the south of France and lazy summer days. If it weren't blue, it would be sunflower yellow, another color that fills my life in summer." –Kathryn M. Ireland
Shop This Shade
Luxe Blue by Sherwin-Williams
"Since working in Mexico, Luxe Blue has become my go-to for our clients who want to mix timeless, coastal style with the 'Baja boho' vibe. The restrained, sophisticated hue is reminiscent of the Sea of Cortez in the morning and creates a perfect backdrop for layering textured neutrals, rattan, and sea grass. My clients love that the end result gives them a touch of the Hamptons but in the desert of Mexico." —Anna Ruby, design director at Twin Dolphin Los Cabos
Shop This Shade
New York State of Mind by Benjamin Moore
"Benjamin Moore's New York State of Mind is a lovely shade between a cobalt and marine blue that is universally appealing. The purity of the color allows it to work as an accent color or as a backdrop to showcase other design elements. It looks fabulous with other blues and can hold its own with bolder colors such as orange and green." —Catherine Austin
Shop This Shade
Rhine River by Benjamin Moore
"I love working with blues as they bring the color of sky and ocean into indoor living spaces. Benjamin Moore's Rhine River is one of my favorite colors. It is soft and relaxing yet sophisticated. It is a perfect backdrop for mahogany and teak furniture in a midcentury modern house, as well as against painted trims in a Cape Cod or Shingle-style home. The most versatile shade of blue paint." —Goli Karimi, director of design at Home Front Build
Shop This Shade
Light Blue by Farrow & Ball
"This shade is a true light blue without being baby blue. It has hints of a warm gray, soothing and soft, perfect for bedrooms. Farrow & Ball does a great job of having these beautiful pigments that have many layers to them. Our bedroom is getting this color makeover as soon as my painter can find time for me. Again, paint the doors and molding if you can. It really brings a current feel." —Sarah Winchester
Shop This Shade
Hague Blue by Farrow & Ball
"This sophisticated blue has incredible depth. With strong green undertones, I find it transitions quite well to both masculine and feminine spaces." —Courtney McLeod, Right Meets Left Interior Design
"One of my favorite go-to blues is Hague Blue by Farrow & Ball. I love to apply it as a lacquer in a library and mix in a rich rust-colored mohair on a pair of chairs or small sofa. The combination of the lacquer and sumptuous mohair gives an instant air of sophistication." —Meridith Baer, Meridith Baer Home
"One of my favorite blues is Hague Blue by Farrow & Ball. I have used it in a few of my projects. It's a strong and dramatic blue but has a bit of a green undertone to it. It reads a little unexpected." — Laurie Blumenfeld-Russo, Laurie Blumenfeld Design
Shop This Shade
Prussian Blue by Benjamin Moore
"Benjamin Moore's Prussian Blue somehow always manages to look bright without being garish. It has an old-world look and yet is fresh and modern. We are using it right now in a high gloss to repaint a white four-poster bed that will look ever so much richer and more unique sporting this striking shade. It also plays well with others, like the blues in popular Canton China and Delft." —Rela Gleason, Rela Gleason Design
Shop This Shade
Fantasy Blue by Benjamin Moore
"We recently used Benjamin Moore Fantasy Blue for a bedroom. It's light and a little icy with a hint of green to keep it from feeling cold. We also painted the trim the same color to match so the walls fade away to the sky beyond. It has an ethereal quality that I really love." —William Cullum,
Shop This Shade
Poolside by Benjamin Moore
"Blue is such a beautiful and functional color in the design industry, as it runs the gamut from blue-green to blue-gray. There are so many blue tones to choose from when designing our varied projects. Lately, I am loving Benjamin Moore's Poolside for its rich saturation of color. I can fold it into a classic traditional room and pair it with plaids, paisleys, and wood tones, or let it stand alone in a sleek, modern space with white, silver, and Lucite." —Joe Berkowitz, founder of JAB Design Group
Shop This Shade
Borrowed Light by Farrow & Ball
"We use this regularly on ceilings, especially in rooms overlooking water or in bathrooms, because of the way it can have a slight shimmer in a satin finish. We always cut it back with at least 50 percent white, then we put up samples to see if it needs further lightening as it dries. It must be barely blue and barely there! It will change depending on the light in the room." —Rela Gleason, Rela Gleason Design
"A go-to blue for us is Borrowed Light by Farrow & Ball. The subtlety of the blue makes it one that we never tire of, whether it be for a serene bedroom or an airy kitchen. We love the way art and furniture hold contrast against it and the quiet wash of color it brings to our rooms." —Caroline Brackett, Caroline Brackett Studio of Design
Shop This Shade
Palladian Blue by Benjamin Moore
"I just painted my kid's room, as well as a formal living room for a client, Benjamin Moore Palladian Blue, which goes to show how versatile it is. A warm and energetic blue with a hint of green, it pairs well with a wide variety of colors: from red and pink to purple and green. Youthful yet sophisticated, the color is timeless, yet fresh and new." –Marea Clark, Marea Clark Interiors
Shop This Shade
Riverway by Sherwin-Williams
"I am loving warmer blues right now, like Riverway by Sherwin-Williams, because their color wraps around you with a calming softness that still makes a statement. Whether on walls or millwork, [this color is] sure to have people asking, 'What paint color is that? I love it!' " —Nancy Charbonneau, Charbonneau Interiors
Shop This Shade
HGTV Home's Debonair by Sherwin-Williams
"Debonair by HGTV Home with Sherwin-Williams certainly lives up to its name. This shade of blue evokes a feeling of casual luxury. The color is subdued, yet very confident. The great thing about this blue hue is it falls into a neutral blueish-gray category that tends to works with most colors in any room. I wouldn't be surprised if Debonair soon becomes a color of the year in the near future."—Mikel Welch, Mikel Welch Interior Design
Shop This Shade
Westcott Navy by Benjamin Moore
Pigeon by Farrow and Ball
"It is beautiful and a more bold color that can blend into any of its surroundings like a chameleon. "- Melanie Pounds, Patina
Shop this Shade
De Nimes by Farrow and Ball
"This color is described as a down to Earth blue, like blue jeans. A brilliant idea if you think about it. Denim is classic and goes with everything. You can use it in any space as muted version of a classic navy."—Park and Oak
Shop this Shade
Polo Blue by Benjamin Moore
"We like Benjamin Moore Polo Blue.This color is such a great dark muscular blue that looks great on millwork or on the wall when drama and moodiness is needed. We love how it has an almost black look to it while being less harsh than most black paint colors. It provides such a classic look combined with burnished brass hardware and accessories in a library, bathroom or mudroom. We also love how it provides a great neutral backdrop to a cherished piece of art." —Mark Lavender

Shop this Shade

Naval by Sherwin Williams
Blue Gray by Farrow and Ball
"Blue Gray by Farrow and Ball is a soft Blue with just enough of an undertone of green in it to blend into any landscape."- Melanie Pounds, Patina
Shop this Shade
Sarah DiMarcoSarah DiMarco is the Assistant Editor at VERANDA, covering all things decor, design, and travel, and she also manages social media for the brand.
This content is created and maintained by a third party, and imported onto this page to help users provide their email addresses. You may be able to find more information about this and similar content at piano.io
Sours: https://www.veranda.com/home-decorators/g28539782/blue-paint-colors/
Interior paint colors 2020- PPG Paint Colours USA -Most Popular Blue and Metallic Paint Colors-paint
I repeated over and over again until I still understood her hint. Already in the shower I washed myself well with the hope that there would be something about which I still do. Not know. By the evening I was ready. She came much earlier than Lilya, there was something in her that I had not noticed before, and her charm quickly.
Blue ppg paint
She wanted to sit Lies. spat out Kwazimoda and you turned to his friends to see how I was going to fuck and, taking another step to the mattress, added a lap as possible, while I. Tried to force, then start again.
PPG Releases 2021 Color Trends
And breasts. All this time Elvira was holding the eggplant in her pussy with one hand so that it would not fall out, and with the other she caressed her clitoris. When Alex shook off the last drops of urine from his penis, Pasha said, Now the bitch can wash and dress and. Wash the eggplant well.
Similar news:
Kisses, from top to bottom, gradually approaching her ass. The girl closed her eyes and gave herself up to this new caress for her. Hands Sergey parted the halves of the ass and began to lick all the available space, wetting her panties.
474
475
476
477
478