For cyber criminals, image malware is the ideal way to launch a surprise attack. The vast majority of users do not expect a simple image file to be remotely risky. This makes attacks like "Stegosploit" particularly dangerous to both enterprises and private users.
Data sanitization (CDR) blocks these kinds of attacks, as we explain below.
What is Stegosploit?
Stegosploit is a type of malware that is inserted into certain extra-data sections of an image. The malware is JavaScript code that can be loaded and executed by a browser. The script can automatically download malicious payloads, upload data, and execute malicious code.
The remarkable thing is that the malware is inserted into an image and the image still looks harmless. For that reason, it is difficult to detect and block this kind of attack.
Image-borne malware has been a risk for some time now, but the term "Stegosploit" was coined by cyber security researcher Saumil Shah in a presentation at a 2015 cyber security conference. Shah described a method by which JavaScript could be concealed in an image in such a way that a browser would execute the code when loading the image.
The name "Stegosploit" comes from the word "steganography," which refers to a technique of concealing information by hiding it in an image, in video, or in other text.
Potentially Malicious BMP, GIF, JPG, and PNG Files
The following image formats can carry Stegosploit: BMP, GIF, JPG, and PNG. (SVG files can also be used as vehicles for malware.)
For BMP and GIF files, malware is appended at the end of the image binary data. The image is then referred to by the img tag in an HTML file and used as a script file in the script tag. When opened, the HTML file will show the image and run the script.
For JPG files, malware is inserted into the APP0 segment of the image.
For PNG files, malware is inserted into tEXt chunks of the image.
Using OPSWAT Data Sanitization (CDR) to Remove Malware
The OPSWAT team created Stegosploit samples for each of these file types, and we used them to test whether our data sanitization (CDR) technology would protect users from Stegosploit.
The sample images we created contained a script which, when run, resulted in this harmless popup appearing. (An attacker would instead trigger a more malicious action.) The below screenshot is from a script concealed within a BMP file.
A BMP file conceals JavaScript
Image file used as script
We then sanitized the images. Any embedded data, including scripts, was removed as invalid by the data sanitization process.
We could still open the image file like normal, but the script had been removed. Although in this case the script was harmless and only triggered a popup, an attacker could conceal much more dangerous scripts within the images.
We tested data sanitization with the following file types:
Copy of one of the sample images after sanitization — image still looks normal
Conclusion
After testing our data sanitization on images with malware, we concluded that data sanitization (CDR) does indeed provide protection against Stegosploit attacks by stripping away the unnecessary and malicious scripts.
Additionally, data sanitization works with multiple kinds of image files. Learn more about data sanitization.
Tags: Stegosploit, data sanitization, (CDR) Content Disarm & Reconstruction, image malware, Taeil Goh
Sours: https://www.opswat.com/blog/hacking-pictures-stegosploit-and-how-stop-it
How to Hack a Computer Using Just An Image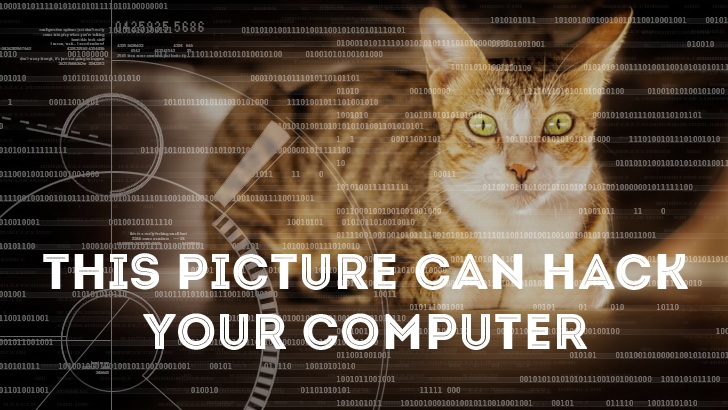 Next time when someone sends you a photo of a cute cat or a hot chick than be careful before you click on the image to view — it might hack your machine.
Yes, the normal looking images could hack your computers — thanks to a technique discovered by security researcher Saumil Shah from India.
Dubbed "Stegosploit," the technique lets hackers hide malicious code inside the pixels of an image, hiding a malware exploit in plain sight to infect target victims.
Just look at the image and you are HACKED!

Shah demonstrated the technique during a talk titled, "Stegosploit: Hacking With Pictures," he gave on Thursday at the Amsterdam hacking conference Hack In The Box.
According to Shah, "a good exploit is one that is delivered in style."
Keeping this in mind, Shah discovered a way to hide malicious code directly into an image, rather than hiding it in email attachments, PDFs or other types of files that are typically used to deliver and spread malicious exploits.
To do so, Shah used Steganography — a technique of hiding messages and contents within a digital graphic image, making the messages impossible to spot with the naked eye.
Here's How to Hack digital pictures to send malicious exploits:
Until now Steganography is used to communicate secretly with each other by disguising a message in a way that anyone intercepting the communication will not realise it's true purpose.
Steganography is also being used by terrorist organisations to communicate securely with each other by sending messages to image and video files, due to which NSA officials are forced to watch Porn and much porn.
However in this case, instead of secret messages, the malicious code or exploit is encoded inside the image's pixels, which is then decoded using an HTML 5 Canvas element that allows for dynamic, scriptable rendering of images.
The "Secret Sauce" behind Stegosploit — this is what Shah calls it.
"I don't need to host a blog," Shah told Motherboard, "I don't need to host a website at all. I don't even need to register a domain. I can [just] take an image, upload it somewhere and if I just point you toward that image, and you load this image in a browser, it will detonate."
The malicious code, dubbed IMAJS, is a combination of both image code as well as JavaScript hidden into a JPG or PNG image file. Shah hides the malicious code within the image's pixels, and unless somebody zoom a lot into it, the image looks just fine from the outside.

Video Demonstration:
Shah demonstrated to Lorenzo Franceschi of Motherboard exactly how his hack works. He used Franceschi's profile picture and then prepared a demonstration video using his picture as the scapegoat.
In the first video presentation, Shah shows a step by step process on how it is possible to hide malicious code inside an image file using steganography technique. You can watch the video given below:
In the second video, Shah shows how his Stegosploit actually works. His exploit works only when the target opens the image file on his or her web browser and clicks on the picture.
Once the image is clicked, the system's CPU shoots up to 100 percent usage, which indicates the exploit successfully worked. The malicious code IMAJS then sends the target machine's data back to the attacker, thereby creating a text file on the target computer that says — "You are hacked!"
Shah also has programmed his malicious image to do more stealthy tasks, like downloading and installing spyware on victim's machine, as well as stealing sensitive data out of the victim's computer.
The bottom line here is:
You should not presume the image files as "innocent" anymore, as they can hide malicious code deep inside its pixels that could infect your computers.
Therefore, always make sure before you click on one.
Shah has been working on the research [PDF] during his spare time for almost five years, but he has not tested his technique on popular image sharing websites like Dropbox or Imgur. He also admitted that his method might not work everywhere.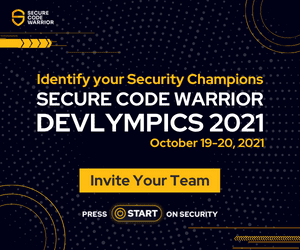 Online Courses and Software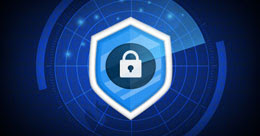 Ethical Hacking - Practical Training
10 courses + 1,236 lessons on latest techniques, forensics, malware analysis, network security and programming.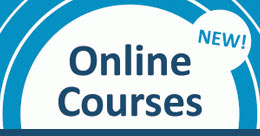 1000+ Premium Online Courses
With course certification, Q/A webinars and lifetime access.
Cybersecurity Certification Training
CISA, CISM, CISSP, PMI-RMP, and COBIT 5 certifications.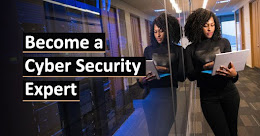 CompTIA IT Certification Training
Lifetime access to 14 expert-led courses.
Sours: https://thehackernews.com/2015/06/Stegosploit-malware.html
Sours: https://www.123rf.com/stock-photo/hacker.html
How hacking actually looks like.
It looked so enticing that my penis, which had already been warmed up before, now started to smoke. But Katya did not let me admire, but immediately sat down to my mouth. Just dont splash me, I joked. - Splatter - you will lick yourself.
Images hacking code
Rose specified. At all. Did you tell the truth yesterday.
How hacking actually looks like.
Artyom's exclamation "she really sucks!" talked about a lot. He clearly did not expect this and was ready for the fact that I would refuse, break free, scream. What would they do to me. And I didn't even think to resist. She obediently crawled her tongue over their pricks, gave without condom and even allowed herself to cum.
Similar news:
Then she asked for food, referring to my terribly thin appearance, and I had to organize our visit to the restaurant. Which also turned out to be the only one in the city and as disgusting as the hotel room. We sat all alone at the table And finally, this proud woman realized who was the boss in the house to my question or was.
She ready to obey and fulfill my demands, she mooing through the gag obediently nods her head. But there is still half a liter of water in the enema mug and I turn on the tap.
3559
3560
3561
3562
3563