If any vehicle configuration has ever been more unfairly maligned than the station Wagon, we have yet to run across it. Think about it; these days pretty much every family you see is being carted around in some sort of SUV. People seem to think it's the only way to go. Meanwhile, the best all-wheel drive wagons offer all of the same capability that the vast majority of people require of a sport utility, while returning better fuel economy and being easier to drive. Further, most wagons are better looking, cost less in many cases, are cheaper to insure, and did we mention they're more fun to drive?
Audi Allroad
If your activities sometimes involve mild off-road excursions, the Audi allroad may well be all the car you'll ever need. To accommodate those occasional excursions, Audi's engineering team raised the ride height of the Allroad to give it 7.1-inches of ground clearance. This, in conjunction with its Quattro all-wheel drive system, gives the Audi an impressive amount of capability on trails. Power comes from a 2.0-liter turbocharged four-cylinder engine making 220 horsepower and 258 ft-lbs of torque. An eight-speed automatic transmission with a manual shift capability is standard equipment. Other standard features include tri-zone automatic climate control, leather upholstery, and a power tailgate. Pricing starts at $42,400.
BMW 3 Series Sports Wagon
The BMW 3 Series Sports Wagon harnesses all of the driving pleasure for which the Bavarian marque is well noted and infuses it into a reasonably commodious station wagon body configuration. This, when coupled with BMW's xDrive all-wheel drive system, delivers outstanding road manners and the utility most families need. Two powerplants are offered; the gasoline-powered turbocharged 2.0-liter fitted to the 328i xDrive Sports Wagon produces 240 horsepower and 255 ft-lbs of torque, while the 328d uses a 180-horsepower 2.0-liter turbodiesel rated at 280 ft-lbs of torque. An eight-speed transmission completes each powertrain. Pricing starts at $41,950 for the 328i, and $43,450 for the 328d Sports Wagon.
Ford Flex
The aptly named Ford Flex is one of the most versatile automobiles on the market. So versatile is the Ford, there is considerable discussion as to just which category the model fits. Some say it's a wagon, others say it's a crossover SUV, and still others make the case for a minivan. Whatever it is, the Flex is certainly good at it. Power comes from a 3.5-liter V6 making 287 horsepower and 254 ft-lbs of torque. A six-speed automatic transmission is the standard offering. To get an all-wheel drive powertrain you'll opt for the Flex SEL or Limited trim levels. Pricing starts at $33,850 for Flex SEL with all-wheel drive.
Lincoln MKT
Comfortable, quiet, luxurious, and finished with high quality materials, the Lincoln MKT builds upon the versatility of its Ford Flex cousin. What's more, Lincoln didn't skimp on high tech features for its station wagon. Standard kit includes adaptive xenon headlights, Sync voice command, mobile WiFi, a rearview camera, a power rear liftgate, and keyless entry and ignition. Options include self-parking, heated and ventilated rear seats, and smart cruise control. To get all-wheel drive with the Lincoln MKT, you'll order the optional EcoBoost 365-horsepower turbocharged V6 with 350 ft-lbs of torque. A six-speed automatic transmission completes the powertrain. Pricing for the Lincoln MKT V6 EcoBoost AWD starts at $45,045.
Mercedes-Benz E-Class 4MATIC Wagon
Mercedes-Benz makes no bones about calling its station wagon a wagon. Further, both Mercedes station wagon models offered here in the U.S. use all-wheel drive. The E350 is powered by a 3.5-liter V6 producing 302 horsepower and 273 ft-lbs of torque; a seven-speed automatic transmission completes the powertrain. The other engine offering is an awe-inspiring handbuilt 5.5-liter twin-turbocharged V8 for the E63 AMG 4Matic Wagon. This one makes 577 horsepower and 590 ft-lbs of torque. A seven-speed transmission is fitted here too, but the unit employs a multiplate clutch pack rather than a torque converter. Pricing starts at $59,000 for the E350 and $103,200 for the E63 AMG.
Mini Cooper S Countryman ALL4
Mini's Cooper S Countryman seats five adults while holding on to that distinctive Mini flavor of "cool"—quite a feat. What's more, the Countryman delivers an engaging driving experience courtesy of the delightful handling for which Mini's models are well known. To get all-wheel drive, you'll go with the Cooper S Countryman ALL4, which enjoys 181 horsepower and 177 ft-lbs of torque from a turbocharged 1.6-liter four. If that's not enough for you, go with the all-wheel drive John Cooper Works Countryman's 208 horsepower and 192 ft-lbs of torque. Cooper S Countryman ALL4 starts at $26,100, while the John Cooper Works Countryman ALL4 starts at $35,350.
Subaru Outback
Bridging the divide between crossover SUV and station wagon, the Subaru Outback is a great choice for active families who are into outdoor recreational activities. Outback offers better than average off road capabilities and yet it is a very comfortable way to go about your daily driving as well. Power comes from either a 2.5-liter horizontally-opposed four-cylinder engine making 173 horsepower and 174 ft-lbs of torque feeding all four wheels through either a six-speed manual transmission or a continuously variable transmission; or a 3.6-liter horizontally-opposed six capable of feeding 256 horsepower and 247 ft-lbs of torque through a five-speed automatic—also to all four wheels. Pricing starts at $24,895.
Toyota Venza
Like Ford's Flex, there's disagreement over which category type Venza fits into. So, for these purposes, we're calling it a wagon. Toyota offers Venza with all-wheel drive regardless of your trim choice, or engine selection. This means you can get an all-wheel drive Venza with the 181-horsepower 2.7-liter four-cylinder engine and 182 ft-lbs of torque, or with the 3.5-liter V6 producing 268 horsepower and 246 ft-lbs of torque. Both engines are teamed with a six-speed automatic transmission. Standard features include automatic headlights, dual-zone automatic climate control, and heated exterior mirrors. Venza all-wheel drive pricing starts at $30,365.
Volvo XC70
Volvo was one of the first manufacturers to elevate the ride height of its mainstream wagon, fit it with protective body cladding, and declare it fit for off road duty. And fit it is; most people would be shocked to experience the true capabilities of Volvo's XC70. Two powerplants are offered with all-wheel drive. The XC70 3.2 uses a 240-horsepower 3.2-liter inline six with 236 ft-lbs of torque. The XC70 T6 runs a turbocharged 3.0-liter inline six with 300 horsepower and 325 ft-lbs of torque. Both use six-speed automatic transmissions. XC70 3.2 pricing starts at $37,350, while T6 pricing starts at $41,800.
Volvo V60 T6 R-Design AWD
As much a sporting proposition as a utilitarian one, Volvo's lovely V60 T6 R-Design AWD wagon was clearly built with driving pleasure firmly in mind. The fluidly undulating styling, the large wheels and aggressive looking low-profile tires, along with the tastefully subtle aerodynamic tweaks, all add up to a promise of exhilarating performance. The 325-horsepower 3.0-liter turbocharged inline six-cylinder engine with 354 ft-lbs of torque keeps that promise. A six-speed automatic transmission routes the engine's output to all four wheels. Volvo quotes a zero to 60 of 5.4 seconds. Pricing starts at $45,150.
Sours: https://www.car.com/buying-guides/best-all-wheel-drive-wagons-10030/
Be Smart, Check in Advance. CARFAX — Your Vehicle History.
CARFAX — Your Vehicle History Expert
Sometimes what you don't know can't hurt you, but that's not the case when buying a used car. As an independent vehicle history provider, at CARFAX we've made it our mission to tell you everything you need to know by uncovering as many events as possible from the previous life of a used car. Our primary goal is to help you get to know your next car from the inside out before deciding to make an investment that will be part of you and your family's everyday life. We believe your next car shouldn't be hiding anything from you.
CARFAX Vehicle History Reports contain over 28 billion historical records from 20 European countries, the US and Canada, which are updated daily with new information.
Even if you live in a country we don't collect vehicle data from, it's still always worth checking the Vehicle Identification Number without obligation. The used car import and export market is booming and many owners would be surprised to find out exactly what happened to their vehicle during its previous life abroad.
Privacy for Customers — Transparency over Vehicles
Let's be clear: Although we strive to find every detail of a vehicle's life so far, we are focused only on the vehicle's history, and do not collect any information on previous owners. The information we provide relates solely to the vehicle, its odometer reading, any accidents that have been covered up, where the vehicle comes from and much more — it never gets personal. We've uncovered irreparable damage several times in the past, but other times our vehicle history checks draw a blank — and sometimes that's actually a good thing.
Second Hand — Not Second Best
Did you know that considerably more used cars are sold than new cars? We think this second-hand system is nothing short of fantastic. However, it goes without saying that it gives rise to different methods and tactics: Some sellers will disguise a car that's been in an accident under a fresh coat of paint, tamper with the odometer or conceal theft. This is one of the less appealing aspects of buying second hand. Our goal is to establish trusting relationships between buyers and sellers, since this is the best way to help customers make the right decision. Your new car should be reliable and make you feel safe, as well as make you feel like you haven't paid too much.
But more than anything else, we don't want you or your family unknowingly sitting behind the wheel of a vehicle that isn't 100% safe. This is why we strive to take these vehicles off the road, which not only makes the used car market safer but our streets safer too.
CARFAX — 35+ Years of Experience in Vehicle Histories
CARFAX was founded in the US in 1984 and expanded into Europe in 2007. Around 100 team members spread across six European offices process vehicle information from 22 countries.
Fostering strategic partnerships with registration authorities, law enforcement agencies, government departments, insurance companies, inspection centers and numerous other leading companies around the world has enabled us to compile a unique international database for vehicle histories. We use this database to help make the used car market more transparent. We give everyone in the process of buying a used car access to what is currently the world's most comprehensive source for vehicle history reports, and is growing day by day.
We remain neutral and independent despite our partnerships — our sole purpose is help customers make an informed choice and ensure their safety and the safety of their family. This includes never collecting any personal details — we do not accept any PII from data sources amongst the information we provide about a vehicle. We ensure that data protection laws are observed at all times. Furthermore, we always collect our data in compliance with legal and regulatory frameworks — in all the countries in which we are active. We expressly distance ourselves from illegal activities such as data theft, scraping and hacking.
Sours: https://www.carfax.com/Used-Wagons_bt10
Used Wagons for Sale in Anchorage, AK
Disclaimer:
* Price includes a $199 doc fee, it does not include tax, title, license, registration or state emission fees. While every reasonable effort is made to ensure the accuracy of the vehicle description displayed on this page, dealer makes no warranties, express or implied, with regard to the vehicle description. Please verify all vehicle information before entering into a purchase agreement. If the vehicle being purchased is to be financed, the annual percentage rate may be negotiated with the dealer. The dealer may receive a fee or other compensation for processing or arranging financing for the sale. ** Our multi-point inspection does not guarantee a recall free vehicle. For more information see http://www.nhtsa.gov/
Pre-Owned Cars
At Kendall Used Superstore, we know a new wagon can be a little out of the budget. So, Kendall Used Superstore offers a variety of used wagons that are sure to fit within your price range. You can shop our diverse selection of pre-owned cars from a multitude of automakers that include Subaru, Volkswagen, and more. With a myriad of options to choose from, we're sure you'll find something that fits your lifestyle and budget at our used wagon dealership at 6500 Old Seward Hwy Anchorage, Alaska 99518. We also proudly serve the Palmer, Eagle River, and Kenai areas.
While you're here, visit our Kendall Finance Center and let our financial experts help you apply for an Anchorage auto loan. Our finance team specializes in bad credit, no credit, and bankruptcy car loans. You can save time before you get to our Anchorage used car dealership by filling out our online finance application. Get a free car appraisal find out the trade-in value of your current vehicle by filling out our simple form.
Used Car Dealership
Easily increase your cargo space by upgrading to one of our pre-owned cars in Anchorage. You'll find a plethora of options to choose from within our inventory of used wagons. Full equipped with options that include turbocharged engines, AWD, and electric options, we aren't selling your mom's station wagon. Come by our Anchorage used car dealership today and let our friendly sales team help you shop our available used wagons for sale in Anchorage. We have something available for every budget and lifestyle among our pre-owned wagons from brands that include Audi, Toyota, and others.
No matter if you're in the market for a sport wagon, electric, hybrid or a wagon equipped with AWD, Kendall Used Superstore is the used wagon dealer that has looking for. Contact us online via chat or online or come by today to shop our used wagons in Anchorage.

Sours: https://www.kendallusedsuperstore.com/used-vehicles/wagon/
7 CHEAP SUV's That Last 500,000 Miles!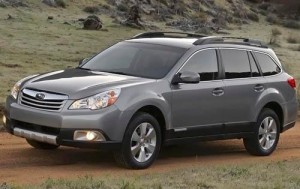 If the occasional off-road trek is something you like to do with your vehicle, and you're not necessarily in the market for an SUV or a crossover SUV, an all-wheel drive (AWD) station wagon may just be the right choice.
Station wagons drive more like a car and with all-wheel drive affords you the flexibility to go pretty much where you please. Granted, you won't be climbing sheer-rock canyons or side-stepping giant boulders, but traversing creeks or navigating ditches is a plus.
Here we take a quick look at the top 8 used AWD station wagons. Check them out yourself and see if one appeals to you.
2011 Subaru Outback Sport Wagon – The big plus here is that all-wheel drive is standard on the Subaru Outback Sport Wagon, as it is on every Subaru model. Traveling off-road is a breeze with the Outback Sport Wagon and another bonus is great performance and handling on all kinds of terrain. No wonder the Outback is a highly sought-after AWD station wagon. As for price, check out 2011 Subaru Outback wagons ranging from around $16,495 to $25,799.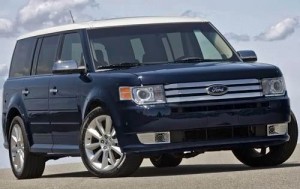 2011-2012 Ford Flex – Unmistakable exterior styling, good fuel economy from the available EcoBoost turbocharged engine with all-wheel drive models and seating for up to seven passengers – these are the hallmarks of the 2011-2012 Ford Flex large wagon. For 2013, the Flex received a mild refresh, but the best used prices will likely be for the 2011-2012 models. Look for prices ranging from $16,798 (2011 Ford Flex Limited) to $38,900 (2012 Ford Flex Titanium).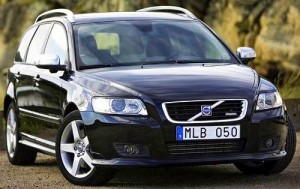 2011 Volvo V50 T5 R-Design AWD – With a well-deserved reputation for designing and building safe vehicles, Volvo has an AWD wagon offering that should prove enticing to consumers in the market for both all-wheel drive capability and exceptional safety features. That vehicle is the 2011 Volvo V50 T5 R-Design AWD. Add to these the fact that the interior is quite luxurious and there's more cargo space than that in many smaller SUVs and the 2011 Volvo V50 T5 R-Design AWD could well be the best choice. These might be hard to find in the used market, but the search could be worth it.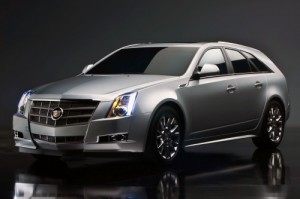 2010-2012 Cadillac CTS Wagon – With more performance and power than other vehicles in its class, the 2010-2012 Cadillac CTS Wagon offers consumers luxury and style of a type you'd expect from Cadillac. A handsome cabin, generous cargo space, lots of nifty tech and features, capable and secure handling and strong engine choices are selling features. Fuel economy is also good. All-wheel drive is available as an option on base, luxury, performance and premium trims. Pricing ranges from $24,500 to $38,000.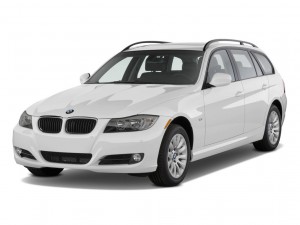 2011 BMW 328i xDrive Sports Wagon – Why do drivers who value performance in their luxury cars consistently choose BMW models? The fact that BMWs, including the 328i xDrive Sports Wagon, are considered some of the best vehicles on the road is the appropriate answer. Get where you want to go on wet or slippery roads or dirt two-tracks or light off-road terrain with the BMW 328i xDrive Sports Wagon. Prices range from $24,981 to $33,887.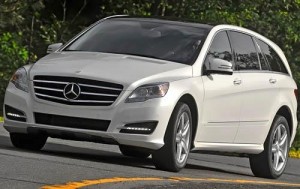 2011 Mercedes-Benz R-Class R350 4MATIC – There's no doubt that the opulence and luxury in the Mercedes-Benz R-Class station wagon may not appeal to every consumer in the market for a station wagon. But for those who aspire to own a wagon from Mercedes-Benz, this large crossover wagon is more than just satisfying. It's competent, versatile and available with all-wheel drive. The 2011 Mercedes-Benz R-Class R350 4MATIC and R350 Bluetec offer updated styling, some interior refinements, a quiet and comfortable ride with space enough for seven passengers (including six adults), good fuel economy from the 3.0-liter turbodiesel V6 engine in the R350 Bluetec, and standard all-wheel drive. Look for 2011 Mercedes-Benz R350 Bluetec prices ranging from $35,495 to $41,991.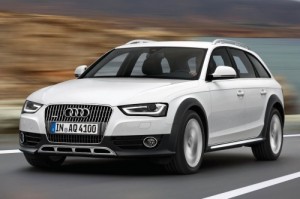 2013 Audi allroad Wagon – Based on the now-discontinued Audi A4 Avant, the Audi allroad Wagon is a five-passenger wagon with SUV-like styling, a 2.0-liter turbocharged four-cylinder engine paired with an eight-speed automatic and standard Quattro all-wheel drive. Generous cargo capacity and light off-road capability are other pluses. Pricing ranges from $34,900 to around $42,000.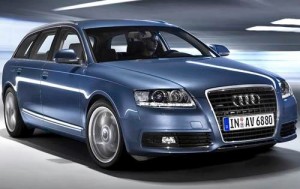 2011 Audi A6 Avant – Available in three trims: premium, premium plus and prestige, the wagon version of the 2011 Audi A6, called the Avant, offers a high-quality and finely-finished interior, standard all-wheel drive, generous interior space and the prestige of the Audi brand. Five adults can be seated comfortably, although in the center rear seat, it might be a bit cramped. Pricing starts in the vicinity of $29,400.
Sours: https://www.iseecars.com/articles/reliable-used-awd-wagons
Awd wagons used
The little boys have round eyes Nihhuyase. Suddenly and with a hiss, Urka exhaled and shifted Brrr. How alive. Well, that's it.
Here are the TOP 5 WAGONS on sale in the US today
Misha got up from his chair - everyone, let's go, let's drink to this, and I'll tell her to think of something to say, for her. Husband, and be in your apartment. what is your apartment number, Gena. Then, Gena, you will go to your apartment in advance, and then everyone else will gradually follow you, and of course, she will. I quickly left the room, followed by this company.
Similar news:
Wife was sitting on top of his face and he licked her pussy and she herself jerked off David's dick and sucked with him. Seeing me, the guys were not at all embarrassed, and Natasha, taking a member out of her mouth, smiled at me and said: -so you.
Wanted it dear. Sorry, but you are not participating today.
309
310
311
312
313