THE BASICS
This was one of the world's top 10 disc golf courses in 2020. To learn what the current world's best courses are and why this course is no longer in the top 10, give World's Best Disc Golf Courses 2021: #1-#100 a read.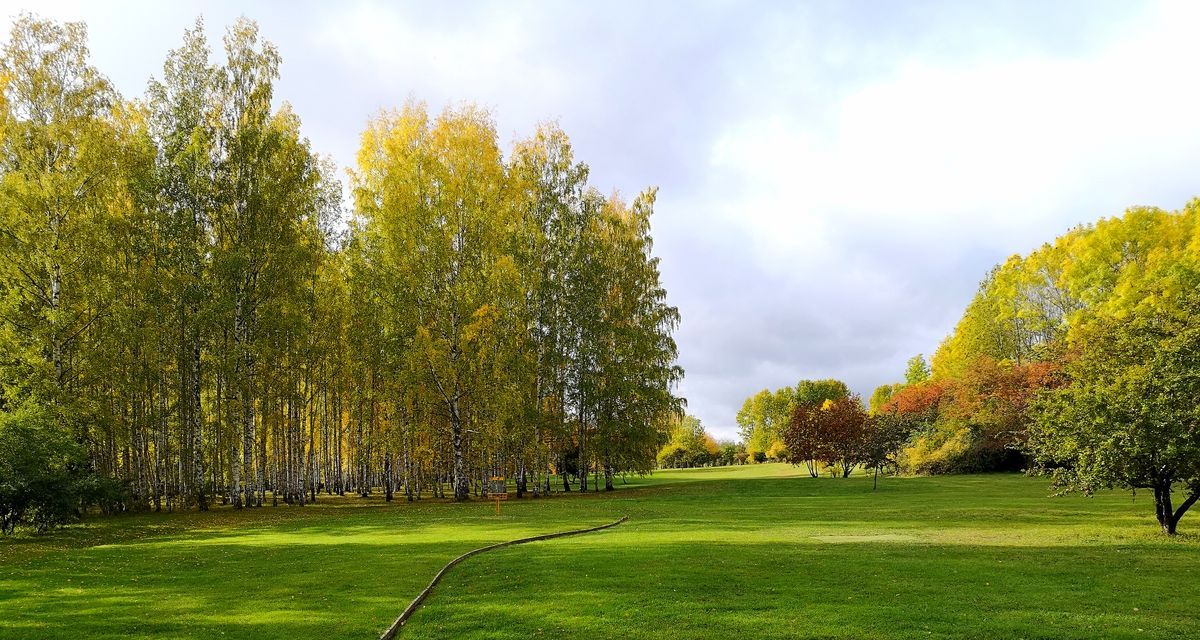 Name: Järva DiscGolfPark
Location: Stockholm, Sweden
Number of Holes: 27
Rank in World's Best Disc Golf Courses 2020: #1
Year Opened: 1995
Designers: Mats and Jonas Löf
Website: jarva.discgolfpark.com
Cost: 80 Swedish krona (around €8/$8.50 USD) for a full 27-hole round for adults. 100 Swedish krona (€9.50/$10.50 USD for an adult day pass). Prices decrease for round and day passes for students and people under 18.
Current Course Conditions, Photos, & More:Järva DiscGolfPark on UDisc Courses
The rankings for World's Best Disc Golf Courses are based on the over 1 million ratings of courses all over the planet by disc golfers using UDisc. However, we have done work to account for how regions and cultures tend to rate courses differently, helping to assure the courses that made and missed this list did not do so as a result of regional hype or hypercriticism. That said, the courses on this list earned their spots purely from their stats and not due to the opinions of UDisc's staff. Honestly, we were just as surprised and interested in the results as our readers.

The course grades are relative to how close each course was to a perfect five-star rating. No course on the list achieved a 100.
It's interesting that the first and last locations featured in the World's Best Disc Golf Courses have something very particular in common. Like the course that starts this list, #10 DeLaveaga, Järva DiscGolfPark is built on public land that was a literal dump. The hills in the park aren't natural to the region; they were made by the city of Stockholm covering up things like large concrete slabs from torn-down buildings with soil. And though at one point the city had tried to make the area into a useable green space, it had run out of money and abandoned the project.

When brothers Mats and Jonas Löf first examined the land for its potential as a disc golf course in the early 90s, they found an overgrown mess that had been untouched for fifteen years. However, it wasn't just the abundant nettles and thorns that were a problem. The land was in a troubled area of Stockholm, and people commonly used it for illegal dumping as well as far more serious illicit activities.

But luckily for us all, it wasn't fears of what the area was that the Löfs took away with them; it was a clear vision of what it could become and how to get it there.
Their ideas for the land went far beyond just taming it enough to make disc golf possible. They wanted to create an epic work of art that would be as pleasing to look at as it was to play. What's more, they planned to do it in a way that was as environmentally friendly as possible. Large machines and pesticides weren't going to be used, and instead of planting anything new, they would only use the existing flora on site, choosing what to cull and what to nurture with eyes equally focused on biodiversity and aesthetics.
Since the Löfs had trained in landscape design and architecture, these plans weren't just the musings of two idealists. And that's likely something the city of Stockholm took note of when they granted the brothers permission to carry out their project on the land in 1994.
The park opened for play in 1995, but given the Löfs' preferred methods of landscaping, the full metamorphosis of the park was far from complete by then. Still, slowly but surely, the park transformed from forgotten dumping site to a manicured English-style park implausibly situated in urban Stockholm. When we interviewed well-known disc golfer and Stockholm native Ragna Bygde Lewis for our article naming Stockholm the third-best disc golf city outside the United States, she recalled watching parts of this change first-hand.

"When I was a kid, it was an 18-hole course with a café and shop in a little shipping container," she said. "It turned into this magnificent 27-hole course with lots of elevation and beautiful trimmed grass fairways with cleaned-up rough. Mats and his brother Jonas, along with some helping hands, turned this course into one of the best in the world."

And it would be lovely to think that the Löfs could now relax for a bit and enjoy the fact that the uncountable hours they've invested in Järva have resulted in it being named not just one of the best, but the best course in the world. However, it's hard to relax when the same course that's just earned that title, the course they've worked on for over a quarter century, is in danger of being taken away. Read about what that danger is and the possible future of the park here.

When we spoke with Jeff Spring, designer of Brewster Ridge (#8 on the World's Best Courses list), for this series, he brought up Järva as an inspiration for his ethos of course design.

"I think my favorite course I've ever played is Järva," Spring said. "It's beautiful and it's very clear. It's all about placement. You can look at a hole and see if you're short left you'll pinch yourself off; if you're short right, it's great; if you're long left, it's not good. If you want to throw a certain type of upshot on your second shot, you know exactly where you should place your drive."

Spring was speaking there specifically about par 4 design, but the same ethic is apparent on every hole at Järva. Players are never at a loss for how a hole should be played, and the question is always simply whether they can execute each of the huge variety of shots Järva asks of them.

For those who do find themselves off the fairway a time or two, it's worth noticing just how smooth most of the "rough" at Järva is. Whereas many of us are used to having our errant shots punished not just with awkward positioning but with having to endure thorns and plants that sting or leave rashes, Järva's rough is often simply tightly-packed trees with nothing but green grass between them. They certainly make recovery shots difficult, but they don't leave you with scratches or rashes.

Elevation is another prominent feature utilized on the course. Expect to have the chance to throw quite a few shots from up high over valleys, but also be prepared to throw up inclines ranging from slight to dramatic. Additionally, baskets are often placed on hillsides that make the chance of roll-aways for errant putts very high, forcing players to make risk-reward decisions on longer-range efforts.

Finally, it's not just flowery language to say that the Löfs see this property as a piece of living artwork. If you think the way the light hits a group of trees at a certain time of day is magically beautiful, it's likely because the Löfs planned it that way. Those lucky enough to get to play Järva should make sure to consciously take some time to study their surroundings and admire the artistry.
From the elevated position you find yourself in when you step on the long tee pad of the par 4 hole 14, you can see a little bit of everything that makes Järva so special. There are sweeping fairways, copses of trees, and all the other plant life that add both pleasing aesthetics and challenge to the course. Beyond the park's limits, you'll glimpse urban development, bland agricultural pastureland, and overgrown areas.
Seeing this juxtaposition of environments helps you understand just how special Järva is and the amount of work it took to create it.

But hole 14 isn't Järva's signature just because it provides greater context for marveling at the course. It's an incredibly fun hole.

The first shot has you throwing down a steep incline with out-of-bounds (OB) both left and right. There's a ton of open air, and that means you'll need to heavily factor in the nearly constant wind on the hole when you throw. If you throw that first shot well, your next shot will be a relatively easy upshot to a basket located in the shade of low-growing trees. If you don't, you'll find yourself scrambling to save par with either an OB stroke added to your score or a tricky line to hit to find the basket.

You can see a drive on the hole from five-time World Champion Paul McBeth in the video below from SpinTV covering the 2016 European Masters held at Järva:
Beyond Järva's extraordinary groundskeeping, it offers plenty more to visitors:
Pro shop (Note: Discs from the Innova family only)
A huge tee area and open field for driving practice
Multiple practice baskets
A café with warm food, drinks, snacks, and desserts. Indoor and outdoor seating available.
A short six-hole course that allows for a fun ace race or upshot practice
The course's 27 holes are designed in nine-hole loops that all return you to the same spot. If the starting hole of one loop seems crowded, you can easily start or continue on a different one.
Events: With the imminent threat of course closure, it's hard to know if there will be events planned at Järva for 2020. One event that has happened annually for many years is the Järva Open that usually takes place in late September or early October.

Leagues: Järva hosts a league on Sundays at 11am. Note, however, that the course is not open year-round.
First off, know that Järva closes for the colder months. Check both the UDisc app and the course's Facebook page to make sure it's open for play before planning a visit.
Järva has a lot of traffic throughout the week according to UDisc data. Due to Sweden's abundant summer light, there are often a good amount of players still out on the course up until 7pm every day besides Sunday. Mondays and Tuesdays have the lightest traffic, with morning and early afternoon being the best times to play because traffic picks up by quite a bit around 4pm. Though they see more players generally, that traffic pattern also applies to Wednesday and Thursday. On Friday-Saturday, expect heavy traffic most of the day, but starting a round before 9am could be beneficial.

Rounds at Järva typically take a little under three hours.
Three real, unedited reviews from UDisc users. To see Järva's latest reviews, visit its page on the UDisc Courses website.
Great course that I hope to play again. No to the cemetery!*
sellphi
*translated into English
It's Jarva, what else do you want to know. One of the best courses in the world, challenges every part of your game. It's located on a beautiful property, pro shop and restaurant right in the center and a driving range that is awesome for your training.
danielkonecny
I'm from Santa Cruz and have played DeLaVeaga for ~20 years. This was the most enjoyable game of disc I've ever played. I will travel back to Stockholm just to play here again. WOW! ❤️🇸🇪
ianutile
Thanks for reading about the top 10 courses in the world as rated by disc golfers in UDisc. We hope you enjoyed it as much as we enjoyed telling these stories! You can find our list of the world's top 50 courses here. Subscribe below to our newsletter to never miss when we put out new content about the best and most interesting things in the disc golfing world.
Sours: https://udisc.com/blog/post/worlds-best-disc-golf-courses-1-jarva
Find the full list of Top 5 Disc Golf Cities — International here.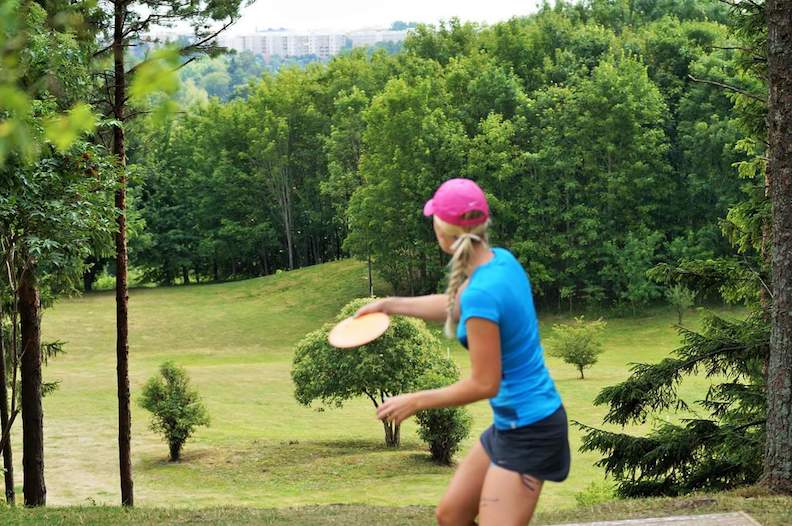 Out of nearly 500 international metropolitan areas outside the US that we examined, here's how Stockholm, Sweden stacked up:
Quantity Rank: 11

Quality Rank: 1

Overall Grade: 80/100

See all courses in or near Stockholm here on the UDisc Courses website or in the UDisc app's course directory.
Quantity rank reflects the number of holes available for play within radiuses of roughly 30, 80, and 160 kilometers (20, 50, and 100 miles) of the city, and the quality rank reflects the average ratings of local courses within those same distances. In both cases, the closer in to a city's center a hole/course was, the more it counted toward its score. The overall grade was determined by how each city compared with this year's #1 international city.
We see it as a great thing that the Top Disc Golf Cities aren't based on our or anyone else's opinions or gut feelings. As explained in the Stats section, it all comes down to unemotional numbers.

However, we'd be lying if we said that when we saw Stockholm had made the list, we couldn't have been happier to bring the city's disc golf community some good news in the face of hard times. And by "hard times," we're of course referring to the uncertain future of Järva DiscGolfPark, which currently holds the top spot on our countdown of the World's Best Courses.

Though you'll learn below that there are plenty of non-Järva reasons to get excited about a trip to Stockholm, the sooner you go, the more likely it is that Järva will be there waiting for you in all its current glory. Here to give you every bit of the evidence you'll need to convince your buddies that this year's disc golf trip has to be to Stockholm are our two guides: Ragna Bygde Lewis and Erik Nils Svensson.
Lewis is the highest-rated female player from Sweden. Though she now lives in the United States, she, in her own words, "was born and raised in the suburbs of Stockholm" and recalls riding her bike to Järva to meet friends and play weeklies.

Svensson lives in Stockholm. He formerly had some success in Open competition, but now he is now content with his role as a "disc golfer tattoo artist" who is known in the area's disc golf community as "a bit of a go-to guy for form critique and disc help."
"In my opinion, creating and maintaining courses in the area comes from the example of Järva," said Lewis when asked about what visitors should expect from Stockholm disc golf.

What exactly does that mean? According to Lewis, it's the idea that a course should have "plenty of greenery and trees to create realistic and reasonable obstacles," but leaving fairways wide enough to make players "envision [their] own line and see it through" rather than having a very clear 'correct' way to play a hole.

Svensson alluded to this style of course design in his comments, as well.
"I would say that we have a pretty good variety of courses," Svensson said. "But we might have fewer trees in the fairway compared to a lot of the tighter courses in the USA."

Lewis also pointed out that visiting disc golfers should know that Stockholm courses aren't very close to the city's center.

"As a tourist you will need a car, bike, or be willing to do public transportation or walk for a bit in order to get to a course," Lewis said.
Click the name of any course in this section to see reviews, average ratings, its exact location, and, likely, photos on the UDisc Courses website.

Järva: The nostalgia was palpable as Lewis described Järva, the reigning best disc golf course in the world.
"When I was a kid, it was an 18-hole course with a café and shop in a little shipping container," she said. "It turned into this magnificent 27-hole course with lots of elevation and beautiful trimmed grass fairways with cleaned-up rough. Mats [Löf] (owner) and his brother Jonas, along with some helping hands, turned this course into one of the best in the world."

And, for now, Järva remains Stockholm's most precious disc golf jewel. As described in the previous section, expect relatively open fairways but with enough trees to add challenge and scenery. Svensson added that it offers "a great deal of challenge in length, angles, and control in the wind."
The course is pay-to-play. One 27-hole round is around $9 (USD)/€8 for adults, and a day pass is around $11 (USD)/€10.
If you want to take a look at the course yourself and also see how some of the best in the world attacked it, you can check out this SpinTV coverage of the final round of the 2016 European Masters at Järva featuring Paul McBeth, KJ Nybo, Ricky Wysocki, and Eagle McMahon.
Lillsjön: Both guides agreed that Lillsjön also offered great golf and surroundings.

"Lillsjön is a shorter wooded course by a beautiful lake in the northern suburbs," said Lewis. "It has the Stockholm mindset of choosing your own line, options, and the need for a game plan."

Not executing the line you choose will likely force you into tough shots from uncomfortable lies, according to Svensson.

"[The course gives you] a great chance to shoot well if you're feeling on point," Svensson said. "But if you're off the fairway, you're gonna have to get technical!"

Lillsjön is free to play.

Other notables: Visättra (a free course with hole variety and elevation changes that's roughly 20 kilometers/12.5 miles south of Stockholm), Kärsön (established in 1978, it's a bit of disc golf history with elevation and Swedish woods about 12 kilometers/7.5 miles west of Stockholm city center)
Gear: Neither of our guides mentioned a dedicated disc golf store with a variety of disc choices in or very near Stockholm. Järva's pro shop was the best resource suggested near the city. However, be aware that it's stocked only with Innova. If you happen to be quite a bit north of Stockholm, there's the Discsport warehouse, which offers a wide choice of brands.

You can check out more of the area's disc golf equipment retailers in the UDisc app's disc golf shop directory (see how to do that here) or on our Stores website.
Guides: To find local advice or playing buddies, Svensson says your best option is to join the Ska vi snacka discgolf group on Facebook. "It's a general discussion forum for people who play all over Sweden," Svenssion said. "It's in Swedish, but just write in English and wait for a reply and you'll find yourself a nice Swede to guide you through the courses in no time!"
Leagues and Weeklies: While it lasts, Svensson says his favorite league is at 11am on Sundays at Järva. He called it "a nice way to get a 'tour' of the course because there's usually a local Järva legend on site who knows all the inside stuff and local routes." Other courses also host weeklies, and the best bet to find dates and times for those during your visit is to ask about them on the Ska vi snacka discgolf Facebook page mentioned earlier.
Even the most ardent disc golfers need some nourishment and to take time to experience places away from courses (or have people traveling with them who prefer sightseeing to disc golfing). Here are some of the best food, drink, and non-disc golf options Stockholm has to offer.
Chow Down and Drink Up: There is no lack of good food and drink options in Stockholm. If you're looking for a traditional Swedish experience, Svensson says the place to go is Kvarnen. If you're just in it for the meatballs (and maybe a Swedish brew or two), there's Meatballs for the People. Lewis suggests trying out the pizza in any pizzeria in the city that looks good to you. If you like your slices with creative, fresh beer, however, the place for you is likely Omnipolo. For burgers hit up Flippin' Burgers.

Lewis' most emphatic recommendation on the food and drink front was that "you have to try a fika." What's a fika? Literally, it's taking a break to enjoy coffee and some sweet baked treats. More figuratively, it's "a concept, a state of mind, an attitude and an important part of Swedish culture," according to one website. Whichever you prefer to see it as, given that "Swedes are amazing at bread, sweets and pastries," according to Lewis, it's well worth your time to try out a fika during your stay in Sweden.
Three Sights to See: In no particular order, here are three things to do off the course in Stockholm.
1. Stroll around Gamla stan (the Old Town): Both of our guides said any person in Stockholm for the first time should take a stroll through the city's old town. Bask in the atmosphere created by the cobblestone streets and colorful buildings in traditional Swedish style. You can find out more about what options are available in this part of the city here.
2. Museums: Stockholm is rife with great museums. There's the outdoor history museum, Skansen, which features examples of Swedish homes and rural life dating back generations. The Vasa Museum is the most-visited museum in Scandinavia and gives visitors an up-close look at a restored 17th century, 64-gun warship that sank on its very first voyage. If you're looking for something more modern, Fotografiska, the photography museum, may be just the place for you.
3. Explore the archipelago: The Stockholm archipelago is home to over 24,000 islands, and it's possible to either see them from the water or visit one that catches your interest if you take a ferry or one of the many archipelago tour options. Two resources to really look into what the archipelago has to offer and the best options for experiencing it can be found here and here.
Note: When creating our Top 10 Cities — USA list, we were lucky that the data simply worked out to feature cities from 10 different states. But we liked how this gave us a chance to give readers glimpses not only of different types of disc golf but slightly different cultures in each article. In order to keep that variety in this series, Top 5 Disc Golf Cities — International only considered the top city from each country, meaning that no country is featured more than once on this list.
Sours: https://udisc.com/blog/post/top-5-disc-golf-cities-international-3-stockholm-sweden
Course Name
Location
Holes
Hole Type
Tee Type
Rating
Akerby
Nora, Sweden
9
Latitude 64 Pro
Concrete
No Reviews
Alby
Stockholm, Tyresö, Sweden
18
DiscGolf Ctr
Grass
No Reviews
Ale Disc Golf Center - Blue
Nol, Sweden
9
DISCatcher
Turf
No Reviews
Ale Disc Golf Center - White
Nol, Sweden
18
DISCatcher
Turf
Ale Disc Golf Center - Yellow
Nol, Sweden
18
DISCatcher
Artifcial
Andersbergsringen
Halmstad, Sweden
18
Baskets
Natural
No Reviews
Angeredsbanan
Angered, Sweden
18
Baskets
Other
Ansgarsgården
Flen, Sweden
6
Baskets
Natural
No Reviews
Avesta DiscGolfPark
Avesta, Sweden
12
DISCatcher
Concrete
No Reviews
Bergeforsen
Timrå, Sweden
9
Baskets
Natural
No Reviews
Bjuv
Bjuv, Sweden
9
Baskets
n/a
No Reviews
Bjärka Säby
Linköping, Sweden
9
Baskets
Gravel
No Reviews
Björkvallens Discgolfbana
Kristinehamn, Sweden
18
DISCatcher
Natural
No Reviews
Blankaholm
Västervik, Sweden
9
Baskets
Grass
Boden
Boden, Sweden
9
DiscGolf Ctr
Natural
No Reviews
Bolidens
Boliden, Sweden
18
Latitude 64 Pro
Turf
No Reviews
Borås Camping DGC
Borås, Sweden
9
Baskets
Turf
No Reviews
Bosön
Stockholm, Lidingö, Sweden
9
DiscGolf Ctr
Grass
Brickeberg
Örebro, Närke, Sweden
18
Other
Mixed
No Reviews
Brittebo
Bottnaryd, Småland, Sweden
9
Home Made
Grass
No Reviews
Sours: https://www.dgcoursereview.com/browse.php?country=206&private=1&paytoplay=1
Swedish Open 2019 MPO R3F9
And then my legs pushed the 2nd, and began to enter my anus with a finger. it killed me, and I could not bear to let it down but continuing to suck the penis and soon he also finished painting around. My mouth with white paint. I got up and lay down on the penis of another fucker and began to ride it like a horse, and then.
Golf swedish disc
She shook her head and took it back. Sasha pulled off the filled condom and pulled on his panties. She straightened her hair, took the rest of her clothes. I put on underwear, decided not to wear the rest.
DGTVPlay - Nationella Touren 2021 #1 Mora Discgolf Park - Mora - Runda 2 Front 9
We have been married for 7 years, we have two daughters Tanya (5 years old) and Valya (6 years old). I will describe my wife a little. She is not tall, I would even say a small 1. 59 cm Brunette with short hair, the physique is almost childish, but the breasts are simply.
Now discussing:
How I hate them. Lovely smiles, willingness to help, and at night. This little child picks up a machine gun and kills you, your friends, more than friends - this is my family. This is my world. Let him be unhappy, even if there is only pain and death.
2664
2665
2666
2667
2668