After tradingBrandon Saad and letting Corey Crawfordwalk, it sure looks like the Chicago Blackhawks hit the "rebuild" button. From the sound of things, key Blackhawks such as Jonathan Toews aren't thrilled with said rebuild.
Blackhawks, including Toews, not happy with idea of a rebuild
A source told the Athletic's Mark Lazerus (sub required) that Toews, Patrick Kane, and others are "pissed" that the Blackhawks (seemingly suddenly) decided to rebuild. While Toews didn't use that same tone in a recent interview with Lazerus, he also didn't approve of the plan.
"Bottom line is, I want to win," Toews said on Saturday, via Lazerus. "The expectation for the other leaders on this team and myself is to come ready to training camp every year to be a playoff team. We prepare ourselves to win a Cup for our fans. I've never been told that we were going through a rebuild. That has never been communicated to me, for that matter. A lot of this comes as a shock because it's a completely different direction than we expected."
Considering that Toews is 32, and Patrick Kane is 31, it's understandable that they aren't thrilled with the idea of waiting. And they might be convinced — maybe too convinced — after the team waded into the 2020 Stanley Cup Playoffs after beating the Oilers in the Qualifying Round.
But, let's be honest. If anything, Blackhawks GM Stan Bowman could be dinged for waiting too long to rebuild. If you believe they at least made gestures toward rebuilding, maybe a one-foot-in, one-foot-out plan was flawed?
Could they have gotten more than a third-round pick for Erik Gustafsson if they traded him after that 60-point season, instead of watching his trade value cool off? Would the odds of trading Brent Seabrook have been higher earlier? Maybe a full-on rebuild would've given them a better chance to land an extra blue chip prospect or two? (For every Robin Lehner trade that involved a pick, there were a few player-for-player deals; getting futures made more sense than Nikita Zadorovin the Brandon Saad trade.)
[MORE: 2020 NHL Draft Results;Winners and Losers]
How strong is the Blackhawks' prospect pool?
So, again, Chicago probably should have pulled off the Band-Aid and started a rebuild earlier.
With that aside, how far along are the Blackhawks when it comes to prospects?
To start, they didn't really land extra "dart throws" in the 2020 NHL Draft. They picked Lukas Reichel at the 17th pick, while only having one pick (a third-rounder) on top of the typical set of seven picks. Looking toward 2021, they actually only have six picks, as they lack a third-rounder.
Looking at work from The Athletic's Scott Wheeler and others, the Blackhawks' farm system is solid, but not astoundingly strong. Back in February, Wheeler ranked the Blackhawks' prospect pool 12th overall., with Adam Boqvist leading the way. Following the 2020 NHL Draft, the Blackhawks ranked among six teams that didn't have a top 50 prospect among players who hadn't yet made the NHL leap, according to Wheeler. (Note: subscription required for articles at The Athletic.)
Back in June, Dobber Hockey ranked the Blackhawks' pool at 11th. So, generally, pundits place the Blackhawks closer to the top third of prospect pools rather than the middle of the pack. Could be better, could be worse.
They at least seem pretty well-stocked on defense, but there's plenty of work to do.
Key questions for Blackhawks as they enter unofficial rebuild
Overall, the Blackhawks' pipeline seems solid, although they should actively pursue true impact prospects. Frankly, that's where they might need to tank, and upset veterans such as Toews and Kane. Let's look at the other factors of a Blackhawks rebuild.
How much will veterans have left?
Again, Kane is 31 and Toews is 32; they boast matching $10.5 million cap hits that run through 2022-23. Duncan Keith, 37, also sees his contract ($5.54M AAV) expire after three seasons, while 35-year-old Brent Seabrook's punishing contract ($6.9M) won't end until after 2023-24.
By the time the Blackhawks' rebuild makes big strides, will Kane and Toews have much to offer? While Seabrook teeters between replacement-level and a potential future on LTIR, Keith's seen a dramatic drop-off, even just from 2018-19 to 2019-20.
If the thought of a rebuild repluses these players, then they might fall in line with a lot of others who waived their no-trade/no-movement clauses over the years. Keith seems like the most realistic potential trade chip, although who knows with salary retention? And who knows how many teams would take on those contracts, even at reduced rates?
(Then again, this is the NHL. Even wildly expensive contracts get moved with staggering consistency.)
Which younger players are true "core" players?
Over time, the Blackhawks will figure out how prominent Kirby Dach, Boqvist, Reichel, and other prospects fit into their rebuilded roster. But what about players who fall between prospect and aging veteran designations?
Alex DeBrincat, 22, has already emerged as a top contributor, even after a bumpy 2019-20. But are Alexander Nylander (22) and Dylan Strome (23) going to justify their high draft statuses from before they were Blackhawks? And how much will they cost, being that Strome is an RFA, and Nylander is slated for that status after 2020-21?
Identifying keepers vs. trade fodder ranks among the Blackhawks' key tasks during a rebuild. If they're proactive, they can flip players for picks and prospects (Lehner style), rather than deciding too late and letting them walk. If you're going to lose players like Corey Crawford, why not at least get picks for your trouble … more often than not? Don't leave stones unturned any longer when it comes to spotting value.
Do they have a goalie of the future?
When it comes to tanking, team-building can become cynical. For instance: letting Crawford walk in free agency makes sense because, well, he's often been good enough to steal wins.
But the bottom line is that the Blackhawks are basically back to square one when it comes to goaltending.
Heading into 2020-21, they boast two 26-year-old goalies in Malcolm Subban and Collin Delia. While Subban entered the NHL with hype (24th pick in 2012) and Delia did not (undrafted), neither have made much of an NHL impact.
Maybe it will come down to a prospect or future free agent pickup. If nothing else, Chicago's taken some swings, selecting one goalie in each of the last three drafts. 2020 NHL Draft pick Drew Commesso represents the biggest investment of the three as a second-rounder (46th overall).
So, there are some big questions in net. On the bright side, free agency might be the most efficient way to address goalie options anyway, even if it's also a big grabbag of mysteries.
Final thoughts on Blackhawks rebuild
Overall, the Blackhawks have a lot of work to do if they're rolling with a rebuild. In other words, Toews might want to get used to this feeling, unless the organization makes another jarring about-face.
How long do you think a Blackhawks rebuild would take? And do you even think rebuilding is their best option?
From here, it looks like easier said than done.
—
James O'Brien is a writer forPro Hockey Talk on NBC Sports. Drop him a line [email protected] or follow him on Twitter @cyclelikesedins.
Sours: https://nhl.nbcsports.com/2020/10/15/blackhawks-rebuild-idea-does-not-make-jonathan-toews-happy/
Good news for Kane County hockey fans who enjoy an occasional trip to watch the IceHogs play in Rockford.
State officials joined the Chicago Blackhawks, the city of Rockford, and the Rockford Area Venues and Entertainment Authority and the Illinois Department of Commerce and Economic Opportunity in announcing a $23 million multi-year capital project to revitalize the BMO Harris Bank Center — Rockford's largest sports arena and entertainment venue.
With support from state, local and private sector partners, the project will spur regional economic development and lay the groundwork for the acquisition of Rockford-based professional hockey team, the Rockford IceHogs, by the NHL's Chicago Blackhawks.
The city of Rockford, RAVE, the State of Illinois, and the Chicago Blackhawks are partnering to invest in building improvements to the BMO Harris Bank Center, home of the IceHogs. Fueled in part by the Rebuild Illinois $45 billion capital plan, the project will modernize Rockford's largest destination asset, creating over 250 construction jobs, retaining hundreds of existing full-time positions, and generating millions in economic activity to the region.
"Not only will this $13 million investment create over 250 construction jobs, retain hundreds of existing positions at the arena, and generate tens of millions in economic activity for the region – but we're also opening the door for the Chicago Blackhawks to formally purchase their AHL affiliate, securing the IceHog's long-term presence in Rockford," said Gov. JB Pritzker. "By leveraging our historic Rebuild Illinois capital plan, we have scored a winning combination for Illinois, for Rockford, for the Chicago Blackhawks, and for the Rockford IceHogs – and just as importantly, for all the fans who are excited to come back to the BMO to cheer on the hometown team."
"The Rockford IceHogs have played a critical role in our franchise's success, and today, the IceHogs officially become a part of the Chicago Blackhawks family," said Blackhawks Chairman W. Rockwell "Rocky" Wirtz and CEO Danny Wirtz. "Not only is this an exciting opportunity from a hockey perspective, but in partnership with the City of Rockford and the State of Illinois, we are reinvesting in Illinois to generate positive economic as well as philanthropic impact through our Chicago Blackhawks Foundation, further solidifying the team's standing in the community."
The Illinois Department of Commerce and Economic Opportunity will provide $13 million in Rebuild Illinois grant funding, acting as the foundation for an overall $23 million in capital improvements to the 40-year-old facility. Another $10 million includes short and long-term capital from RAVE and the city of Rockford, enabling savings from the sale of the team and other financing sources to make upgrades to the BMO Harris Bank Center.
The investment will support necessary infrastructure improvements, improved audio-visual and digital technology, enhanced guest experience and concession areas, space for sports betting, and other modernized customer amenities. Additionally, the capital plan will upgrade BMO Harris Bank Center's back-of-house facilities
Subject to AHL approval and finalization of legal documentation, the Blackhawks will pay $11.8 million for the purchase of the franchise. RAVE has committed $1 million directly from the sale of the team to the building improvements.
The private operator of the facility, ASM Global, will also work with RAVE to finance a portion of the BMO Harris Bank Center renovation master plan. The renovation, when combined with the sale of the team to the Blackhawks and their long-term commitment to the facility, will ultimately generate $382 million in net spending in Rockford and retain 358 jobs over the next 15 years.
Since becoming the Blackhawks AHL affiliate in 2007, 128 IceHogs players have appeared in an NHL game, 97 of which have skated with the Blackhawks. Seven coaches, including current Blackhawks Head Coach Jeremy Colliton and Assistant Coach Sheldon Brookbank, have been hired in NHL coaching roles. Overall, the investments in the team and their facilities will help grow a stronger fanbase and attract more events to the arena annually.
SOURCE: state of Illinois news release
Sours: https://kanecountyconnects.com/2021/04/23-million-rebuild-upgrade-allows-blackhawks-to-purchase-rockford-icehogs/
General manager Stan Bowman's plan for the Blackhawks' future will enter its second chapter this summer.
Since announcing the Hawks' semi-rebuild last fall, Bowman steadily has maneuvered them through the first chapter. The period leading up to the trade deadline Monday, during which Bowman executed six deals that converted expendable assets and salary-cap space into more draft picks, prospects and NHL players with possibly untapped potential, served as the climax of that chapter.
The rookie draft, expansion draft and free-agency window this offseason will begin the next stage with a bang.
What already has become clear, however, is that Bowman is playing a numbers game with the Hawks' rebuild.
The team hasn't been — and likely won't become — terrible enough to land another top-three draft pick (after lucking into center Kirby Dach in 2019). There's no single franchise-altering player on the way.
But the idea is that if the Hawks accumulate a large number of players who might be good, then the number of them who do turn out to be good will be enough to fill out a young and deep, if not particularly star-laden, lineup.
And the first part of that process — accumulating the quantity — is nearly complete.
There are few certainties about the Hawks' 2021-22 roster. Forwards Dach, Patrick Kane and Alex DeBrincat, defensemen Connor Murphy and Adam Boqvist and goalie Kevin Lankinen might be the only ones.
Nonetheless, there are a lot of players who might be on the 2021-22 roster. As things stand now, as many as 22 forwards and nine defensemen could enter training camp in September expecting to earn roster spots.
Forwards: Kane, Dach, DeBrincat, Dominik Kubalik, Dylan Strome, Brandon Hagel, Philipp Kurashev, Pius Suter, Alex Nylander, Brett Connolly, Ryan Carpenter, Vinnie Hinostroza, David Kampf, Adam Gaudette, Mike Hardman, Lukas Reichel, Henrik Borgstrom, Jonathan Toews, Andrew Shaw, Reese Johnson, MacKenzie Entwistle and Evan Barratt.
Defensemen: Murphy, Boqvist, Duncan Keith, Nikita Zadorov, Calvin de Haan, Ian Mitchell, Wyatt Kalynuk, Riley Stillman and Nicolas Beaudin.
Realistically, not all 31 of those players still will be around come September.
The Hawks are guaranteed to lose one to Seattle in the expansion draft. The availability of Toews and Shaw for next season is unknown. Hinostroza is a pending unrestricted free agent. Suter, Hagel, Nylander, Kampf, Gaudette, Borgstrom, Zadorov and Stillman all will need new contracts, too.
Zadorov, Kampf and Strome have been mentioned in trade rumors. Keith might be nearing retirement age. And Reichel — the Hawks' still-unsigned 2020 first-round pick — might spend another season developing in Germany before jumping to North America, although Bowman said he's interested in bringing him over for next season.
But for all the names crossed off that list in the coming months, just as many might be added to it.
The Hawks have their first-round pick (which will be among the top 15 if they miss the playoffs), two second-round picks and eight total picks in the coming draft. They also have only about $48 million — compared with the $81 million cap — in committed salaries for next season, so Bowman will have tons of cap space to play with if he desires.
Bowman said after the trade deadline that he expects plenty more movement to come as he further redistributes assets.
"It's not like: 'Now we're all set, so we have our team for the current and next year,'" he said. "We're still in that early stage of building a team... There might be some more ins and outs. Some players that are here now might not be here as we move forward, if we can turn them into something even better or turn them into something we don't have enough of."
Even if the names on the list change, however, the numbers of players should stay the same, if not increase. It's safe to say the battles will be fierce for the 12 forward and six defensive spots in the Hawks' 2021-22 opening-night roster.
The result will be a team that probably still won't contend for a title but likely will be better than the past few seasons' teams and certainly will have a brighter future.
In fact, the Hawks' entire organizational depth chart (up to 50 contracts) could be made up of only two types of players: NHL-caliber players and prospects with NHL upside. That's because a lot of dead weight has been jettisoned in the last year and the last few stragglers who don't fit either category — Zack Smith, Brandon Pirri, John Quenneville, Anton Lindholm and Josh Dickinson — will become free agents this summer.
Once in that position, Bowman will be able to transition from merely positioning and loading up the Hawks' ship to navigating it ahead along his charted course.
Sours: https://chicago.suntimes.com/blackhawks/2021/4/17/22382758/blackhawks-future-nhl-trade-deadline-stan-bowman-summer-free-agency-expansion-draft
NHL 21: CHICAGO BLACKHAWKS FRANCHISE MODE - SEASON 3
Chicago Blackhawks' management left little to the imagination when they explicitly communicated that a rebuilding approach was upon them. With the downturn in fortune that this fan base has witnessed over the past few years, Chicago's loyal supporters deserved an honest outlook. Besides, it was in the organization's best interest to set the bar low, anticipating such results would follow.
And that is exactly what they hoped to accomplish when outlining their plans in the pre-season.
"We're committed to developing young players and rebuilding our roster," the Blackhawks said Tuesday in an open letter to fans posted on social media. "We want more than another window to win; we want to reach the summit again and stay there — an effort that will require a stockpile of emerging talent to complement our top players. The influx of youth and their progression will provide roster flexibility and depth throughout our lineup."
So, we all prepared ourselves for what we were being led to believe would be one of Chicago's ugliest campaigns in recent history. Kicking off 2020-21 with four straight losses fell right in line with those expectations. But then the Blackhawks began to change their fate and they haven't looked back since.
While remaining competitive during a rebuild is far from impossible, the standard of play this roster has already achieved through theirs is beyond the norm.
Traditional Rules of Rebuilding
A rebuild, at its core, generally revolves around the youth of that respective roster. Expected struggles through foreseeable growing pains inevitably mean higher picks in subsequent drafts. Theoretically, that coincides with a greater probability of adding guaranteed talent to directly improve the club's future. 
Case in point, the Blackhawks' lackluster 2018-19 resulted in their ability to select Kirby Dach third overall at the 2019 NHL Entry Draft. Dach is now poised to be a potential leader amongst the next generation of this franchise.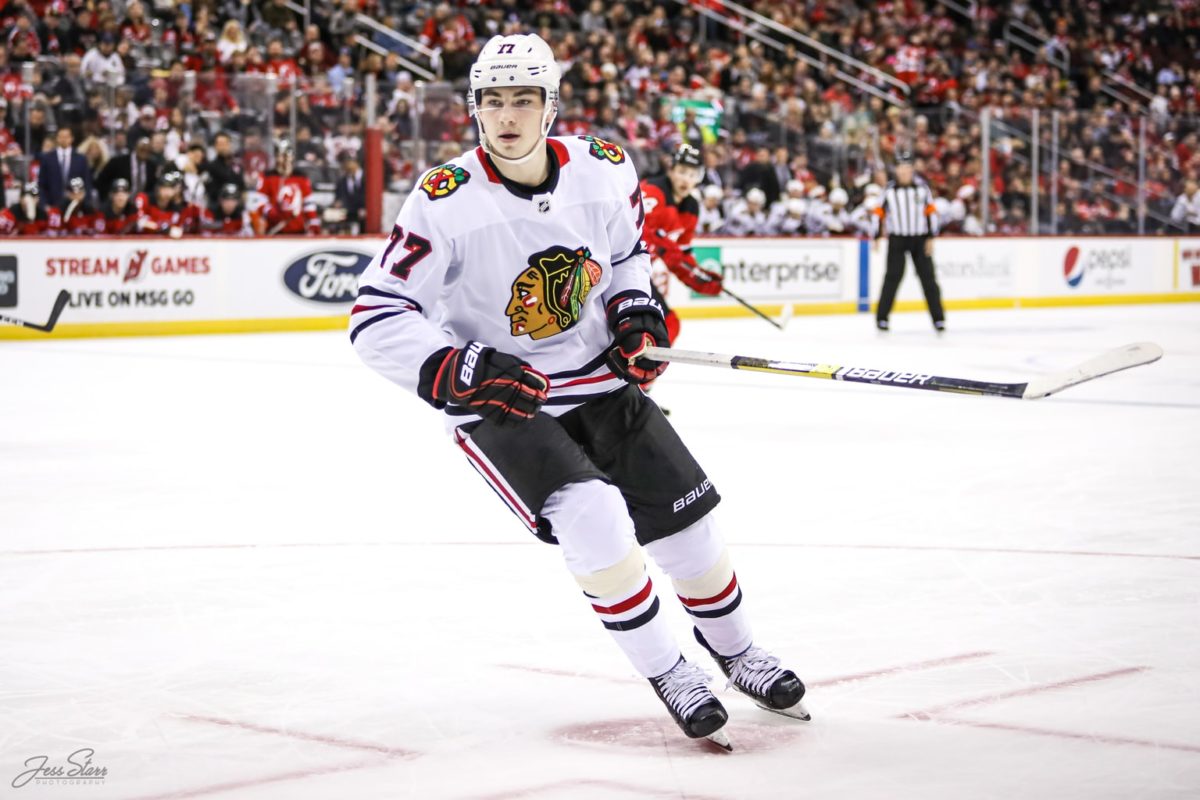 Ideally, a new class of prospects then develops alongside one other to such a degree that an organic cohesion forms. Thus, the team becomes more competitive than it was before that cycle began. Hence, they've rebuilt.
The Blackhawks have taken a different approach. Rather than relying on their youth to navigate the ship this season, they instead chose to balance their sails by incorporating a veteran presence.
RELATED: Blackhawks Not Wrong Sending Dach to 2021 World Juniors
Seemingly counterproductive towards ensuring an advantageous draft position, it's proving to be a path that's guiding them in the right direction. Chicago's most inexperienced are more willing to take chances, thereby expediting their development, knowing there is a safety net of experience that surrounds them.
Chicago has effectively synergized both ends of their age range, despite the nearly 20-year gap within it. They are all there with the same goal in mind — to complete. That's a powerful approach, benefiting everyone involved.
Preseason Moves That Set Their Stage
When your offseason includes losing one of the most successful goalies in franchise history in Corey Crawford, failing to load up on prospects from another trade involving Brandon Saad, and acquiring a host of veterans in preparation for a year that was to be led by youth, it doesn't necessarily speak to the start of a successful rebuild. Yet, so far, it's working.
RELATED: 4 Bold Blackhawks Predictions for the 2020-21 Season
Their plans didn't seem quite clear when the Blackhawks began to add more age. Nikita Zadorov (25), Lucas Wallmark (25), Mattias Janmark (28), and Carl Soderberg (35) all immediately aligned with the elder half of this group upon their arrival.
It's not that these players haven't proven to be impactful throughout their careers. They simply made an aging roster older, on a team that should have been focusing on an opposite approach. Plus, with development as the priority, why add years to your lineup's average age when you have prospects who can fulfill the same roles?
While there could be an argument made that they were brought in for their leadership abilities, the Blackhawks already had that area covered with players like Calvin de Haan (29), Ryan Carpenter (30), Jonathan Toews (32), Patrick Kane (32), and Duncan Keith (37).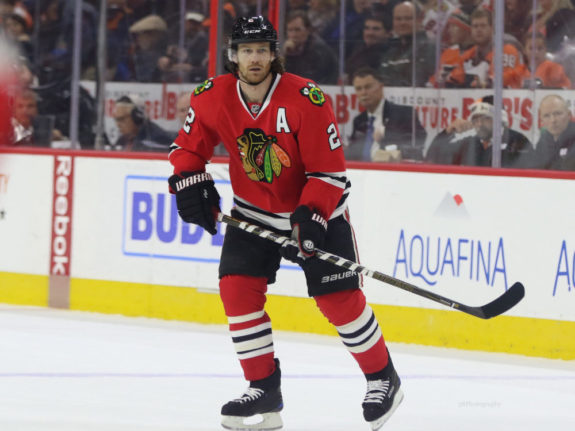 As confusing as these additions seemed, relative to what a rebuilding game plan should entail, each has played an important role in establishing a winning attitude up and down the lineup. These newcomers are not in the way of the youth movement, they're guiding it along.
Not Accepting Lowered Expectations
Despite any internal turmoil centred around how their offseason communications were perceived throughout the organization, those who represent it on the ice rarely resort to waving the white flag. Although we all anticipated a tough-to-witness type of season, clearly they weren't willing to succumb to such lows.
Grading any group's potential starts behind the bench. While Jeremy Colliton has often found himself at the centre of attention for the wrong reasons since taking over the role in 2018, signing a two-year extension at the start of 2021 granted him an opportunity to revive his reputation.
Not only are Chicago's proven performers still putting in the work to play at their peak, but they are also providing invaluable levels of mentorship to those that get to develop alongside them. From rookies making their debut to stars who have been producing for years, there is a collective buy-in from everyone to be at their best.
Prospects Making Most of Opportunities
The unique nature of how the 2020-21 season was structured opened up a window of opportunity that may not have been possible otherwise. While the benefits of a taxi squad are laid out in the same manner for every team, some have found ways to extract more from theirs than others. Chicago is one such example.
RELATED: Colliton Sets Sights on Success With Blackhawks
As onlookers are forced to learn new names and numbers with the influx of players making their way into the Blackhawks' lineup, each has proven they belong. Nicolas Beaudin, Lucas Carlsson, Brandon Hagel, Philipp Kurashev, and Kevin Lankinen have now become household names. You can expect the same of Wyatt Kalynuk, as well.
This is a rarity, even as far as rebuilds go. Yes, younger players get to see more playing time, but they don't typically showcase this level of talent from the start. While the support of their colleagues is complementing the trajectory of Chicago's prospects, the reality is that it's still on each of these athletes to make good on the opportunity. As they continue to, the team's overall results are all the better for it.
Goaltending Far From a Negative Storyline
One such example of a rookie making their case for earning a more permanent role on this roster is coming from the position that sparked some of the greatest pre-season concern. Where many found reasons to doubt the Blackhawks' inexperienced goaltending duo of Collin Delia and Malcolm Subban, no one foresaw Lankinen swooping in to quiet the critics as quickly as he has.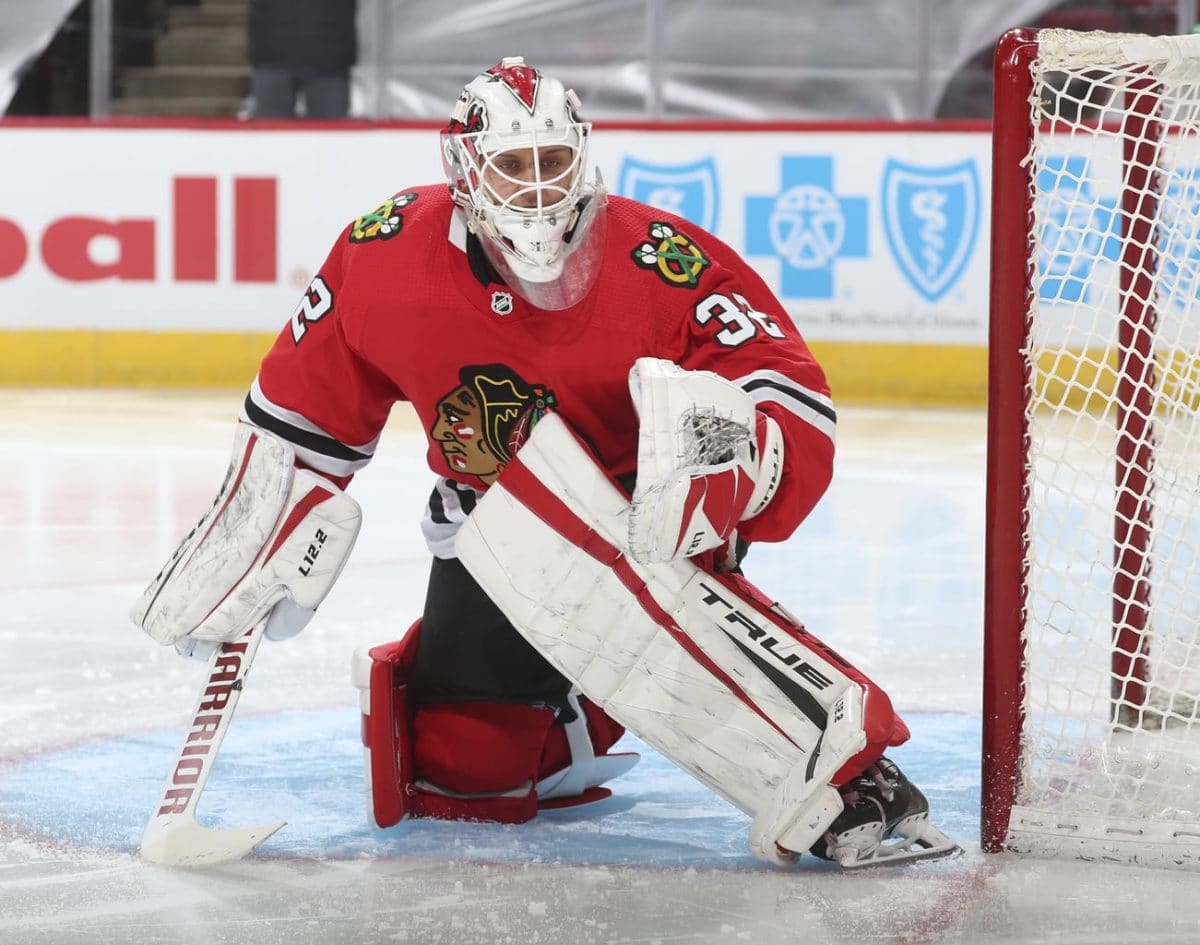 Following some early season struggles from their two front-runners, it was time to roll the dice on Lankinen. He made their taxi squad for a reason, so it only made sense to give him a shot. Well, he's quickly turned into Chicago's go-to following such a stellar start to his NHL career.
Lankinen is managing the majority of the workload, playing nearly 70% of their games. He's maintaining a save percentage (SV%) of over .925 and goals-against average (GAA) of under 2.50. He's also already achieved his first shutout. These numbers transcend normalcy for what to expect out of a rookie netminder. 
RELATED: Blackhawks Star of the Week: Lankinen
Connor Hellebuyck, the 2020 Vezina Trophy winner as the league's best goaltender, ended the 2019-20 campaign with a .922 SV% and 2.57 GAA. With Hellebuyck widely considered amongst the elite in the league, that's pretty good company for Lankinen to be in.
That said, we shouldn't be surprised to see more of Subban and Delia throughout the course of the season. This is still a year wherein growth opportunities have to be the organization's priority, whether that development helps the team directly or works to increase the value of their assets.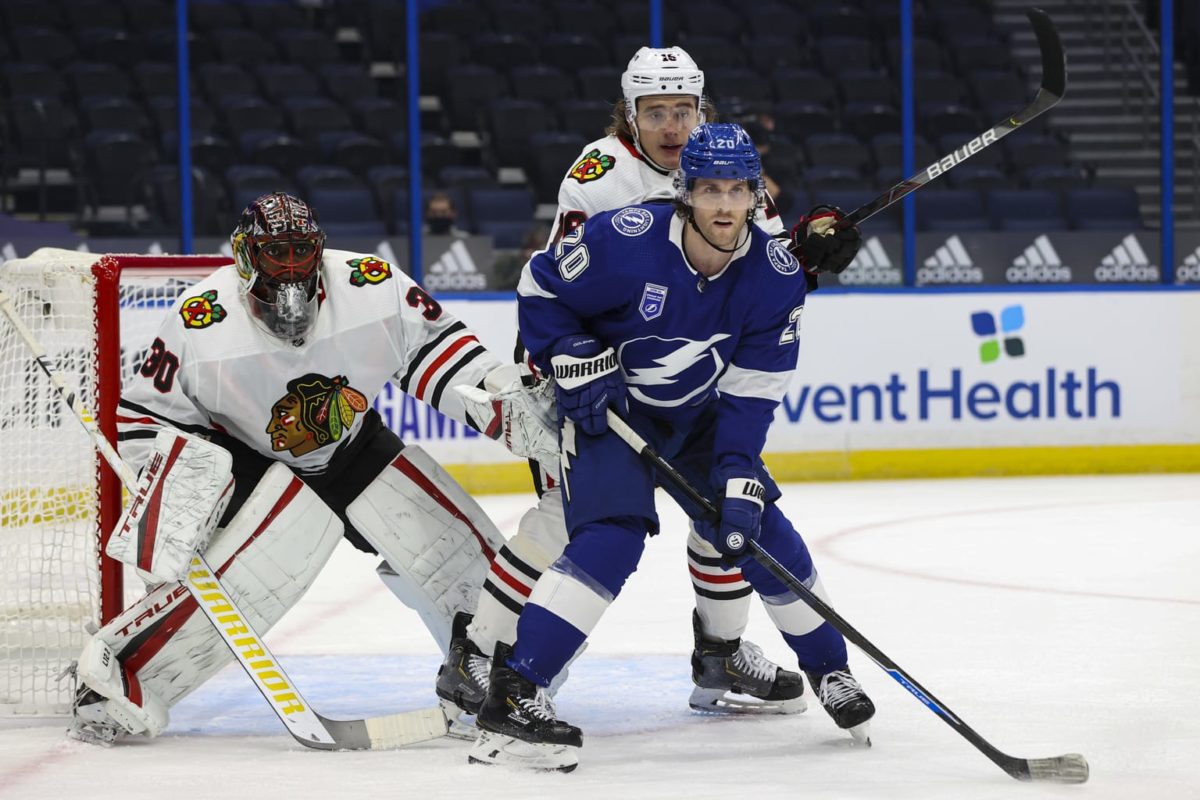 Besides, if all are actively competing for the crease, it's a positive across the board. The expected elevation in play from each puts their team in a better position to compete, every single night. For now, however, Lankinen's results have done all the talking necessary to make it his net to lose.
Star Power Shining Bright
If you were to guess who would lead the Blackhawks in production this season, it's likely that you would have said Patrick Kane, Alex DeBrincat, and Dominik Kubalik. And justifiably so.
While Kane will continue to be Chicago's predominant superstar for as long as he's there, DeBrincat is enjoying a well-deserved bounce-back season, and Kubalik continues to prove that his rookie success was far from a one-off.
These three currently sit atop Chicago's point totals list and are expected to remain there by season's end. While prolific prospects can do wonders for a franchise, having their stars show up is always a necessary ingredient for success. The Blackhawks are currently on the right side in both regards.
Taking Every Advantage Possible
Not to be overlooked amidst all the individual components that are coming together as effectively as they are for Chicago, is their ability to capitalize as a team. When granted an extra-man opportunity, it requires the whole system to take full advantage.
Chicago's early-season prowess seemed less like the expectation and more so an exception. However, they're now maintaining a power-play percentage of over 32%. Even if that isn't sustainable, it doesn't diminish how far they've come when compared to their special teams' struggles through 2019-20.
What this illustrates is a strong implementation of their strategies, along with evidence of effective cohesion. Neither typical of a team in rebuild mode, as those such squads often struggle to take advantage of these scenarios.
As most anticipate that Chicago will find its way back towards the league average in this category, they continue to prove their doubters wrong. Just like they have with every other aspect contributing to their success this season.
Keeping the Competition Close
Chicago's trend, thus far, has seen them battle through some rather close match-ups. Nearly 75% of their games have been decided by two goals or less and they've secured at least one point in three out of every four of those contests.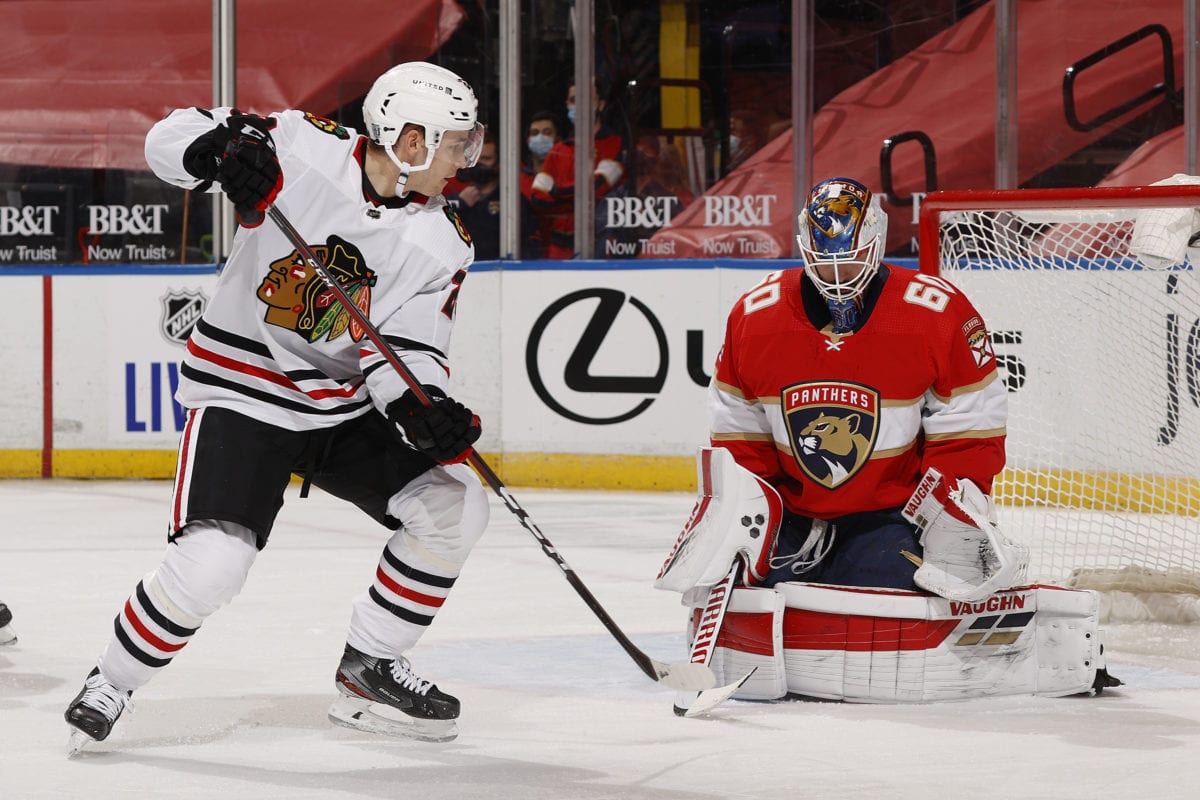 While winning by the largest margin possible is always the preferred path to victory, that's more typical of the teams set to do the most damage in any given year. The fact that a rebuilding roster is able to keep things as close as they are, speaks volumes to its development and capabilities.
And it's not just that these Blackhawks are finding ways to make it difficult for strong squads that have to face them. They are also earning success through those close matches along the way.
RELATED: Blackhawks Weather the Storm Against Hurricanes
Rebuilding teams are generally looked at as an easy two points and stat-padding opportunity for contenders. Chicago has been anything but so far this season. What's more, is that they haven't had to obsess over potential pain inflicted upon them, as they've done their share of hurting those who take them lightly.
The Right Recipe to Rebuild?
While no real fan would ever hope for their team to lose, the reality is that inconsistent success does little for long-term growth. Average results often perpetuate a cycle of mediocrity.
It's then that some supporters start to proclaim that failure in the short-term might not be the worst option if it leads to a brighter future. That doesn't mean one should ever expect professional athletes to stop trying, nor does it grant a free pass for their fanbase to hope they do. It's simply an attempt to rationalize tanking.
REALTED: Blackhawks Banter: Calder Nods, Overtime Heroics, Scratches & More
Luckily for Blackhawks' fans, this is no longer the type of contemplation they face. Chicago has found a way to leap-frog a few steps in their rebuild manual. What should have felt like underdog upsets along the way, has become the standard they now hold themselves to.
This franchise already formulated into something much more than could have realistically been expected of them through 2020-21. Where they would have been justified in requiring at least the duration of this season to reach such cohesion, Chicago took an alternate approach in setting their bar higher than anyone else had for them.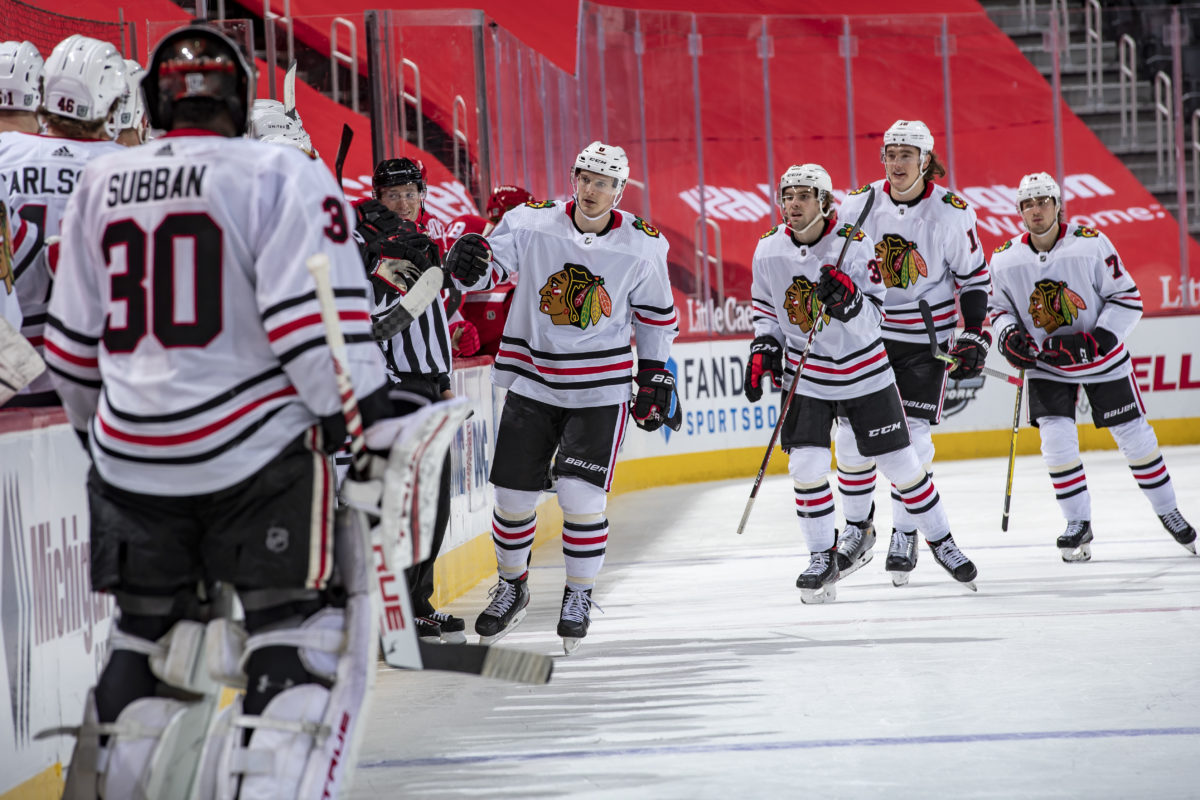 All the while, we see youth talent developing, veteran stars producing, and coaching strategies working. These are the desired outcomes of any successful rebuild. The Blackhawks are simply speeding up their process.
---
---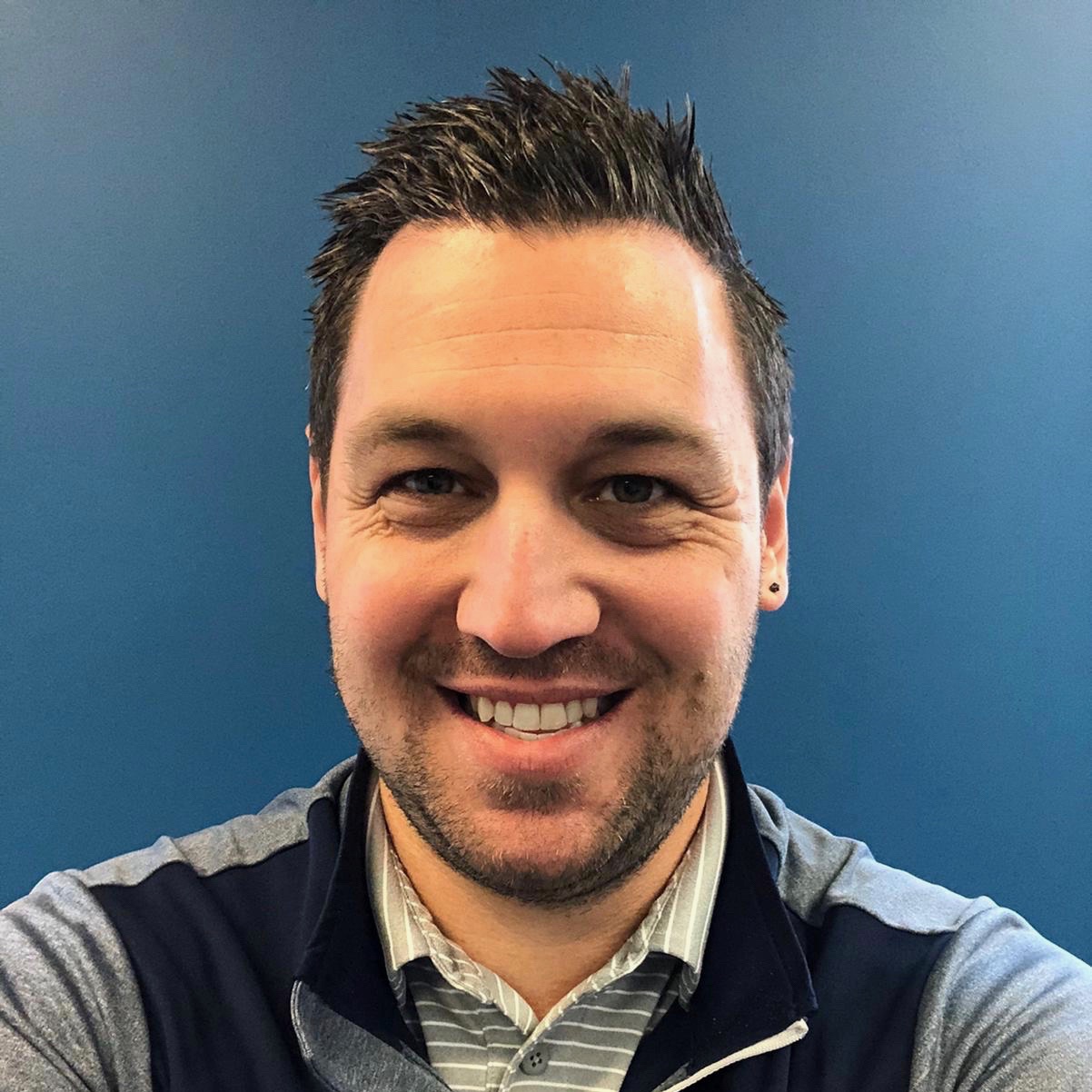 Shaun Filippelli
Freelance thinker, paying too much attention to digital aesthetic. Oxford comma enthusiast. Spider-Man supporter. Sports fan, with two favourite hockey teams. If the Blackhawks and Maple Leafs ever meet in the Stanley Cup Final, you can find me wherever they're playing that night.
Member of the Blackhawks Banter crew, as part of The Hockey Writers Live lineup.
Find me and more of my work at mralwayswrite.com.
Categories Chicago BlackhawksTags Alex DeBrincat, Kevin Lankinen, Patrick KaneSours: https://thehockeywriters.com/blackhawks-redefining-the-rebuild-2020-21/
Rebuild blackhawks
For anyone who's been paying attention, none of this should be new.
On Tuesday afternoon, multiple media outlets released interviews with Blackhawks general manager Stan Bowman, detailing an alleged "rebuild" the Blackhawks are now embarking.
Here are some comments from Bowman, as reported by ESPN's Emily Kaplan:
"But what I don't want it to mean is we're trying to tear this team apart and trying to bring in a whole new group of players in the next year and a half," Bowman told ESPN in a wide-ranging interview on Monday. "But we do need to rebuild the depth of our team. We don't have enough players, top to bottom, to compete with the top teams. We've got a lot of good players, we've got a pretty good start on the makings of a good team, but we still have a ways to go yet, and I accept that.
Portions of the above and below quotes were bolded for emphasis by Second City Hockey.
"We're committed to developing young players and rebuilding our roster," the letter read. "We want more than another window to win; we want to reach the summit again, and stay there — an effort that will require a stockpile of emerging talent to complement our top players."
This is not how a rebuild works, folks.
Part of this comes down to a semantics debate. It's been said several times at this website and on our podcasts that, as long as Jonathan Toews, Patrick Kane and Duncan Keith are around, the Blackhawks are NOT in a rebuild and any suggestions to the contrary are incorrect. And as long as Bowman isn't committing to moving those players, the Blackhawks are NOT rebuilding.
A true sports rebuild is what the Cubs did in the early 2010s and the White Sox did in the mid-2010s, when any piece of potential value was shipped out for picks and/or prospects.
The White Sox traded a perennial Cy Young candidate in Chris Sale. The Blackhawks haven't traded Kane. Ergo, this isn't a rebuild.
Bowman's comments seem to confirm what's appeared to be the Blackhawks plan since the 2017-18 season was lost when Corey Crawford was sidelined by injuries.
The Blackhawks' plan, roughly, is stocking up on as many young prospects as they can in a short window and fast-tracking them to the NHL. Those developments are being expedited because the clock is ticking on the remaining years of Kane and Toews in top-six roles, with the latter being of more importance than the former because there is no replacement for Kane in the Blackhawks organization. The hope is this young talent meshes with talented veterans in a short enough window to assemble a team that can be a Cup contender before Father Time comes calling for Toews and Kane's ability to be top-six forwards.
If there's one position on the ice where the term "rebuild" would apply for the present, it's at goaltender. Letting 35-year-old Crawford walk this month means the No. 1 spot will go to either Malcolm Subban (26), Collin Delia (26) or Kevin Lankinen (25). But that's the only position where a full youth movement is ongoing.
The other thing this Bowman media tour appears to be doing is lowering expectations for the 2021 season because the Blackhawks will likely be a subpar team at best. This past season, Chicago was propped up by the excellent goaltending duo of Robin Lehner and Crawford. Despite their Herculean efforts, the Blackhawks were 23rd in the NHL standings after an abbreviated regular season. Removing the security blanket that was Lehner and Crawford without many signs of improvement from the current roster suggests an unpleasant season is in store for Chicago.
Whether or not it's the right plan can be debated ad nauseam — and has been for more than two years now. But the plan doesn't appear to have changed that much, if at all.
They're just saying it out loud now.
In This Stream
Blackhawks commit to rebuilding plan: News, analysis, takeaways
View all 4 stories Sours: https://www.secondcityhockey.com/2020/10/20/21525508/chicago-blackhawks-rebuild-plan-same-thing-analysis-toews-kane-keith-future-2020-nhl-offseason
NHL 21: CHICAGO BLACKHAWKS FRANCHISE MODE - SEASON 3
Ranking Blackhawks' rebuilding blocks, from Patrick Kane to Ian Mitchell
Skip to main content
The Blackhawks stepped on the gas in the rebuilding process this summer when they moved on from two-time Stanley Cup champion goalie Corey Crawford and traded away forward Brandon Saad (again), who also won two Cups with Chicago. The team is focused, at the moment, on continuing to retool around the Core Four, who overall still have plenty of good ice time left in them and a world of top-shelf experience to bestow upon the youngsters. It could take at least a few years for the Hawks to become a Stanley Cup contender again, maybe more, maybe less. Players will come and go, but many will have a hand — or a skate? — in the rebuild and where the team goes from here.

Here's who I expect to make an impact during the current rebuild, ranked from least to greatest:
The Blackhawks stepped on the gas in the rebuilding process this summer when they moved on from two-time Stanley Cup champion goalie Corey Crawford and traded away forward Brandon Saad (again), who also won two Cups with Chicago. The team is focused, at the moment, on continuing to retool around the Core Four, who overall still have plenty of good ice time left in them and a world of top-shelf experience to bestow upon the youngsters. It could take at least a few years for the Hawks to become a Stanley Cup contender again, maybe more, maybe less. Players will come and go, but many will have a hand — or a skate? — in the rebuild and where the team goes from here.

Here's who I expect to make an impact during the current rebuild, ranked from least to greatest:
Sours: https://www.nbcsports.com/chicago/blackhawks/ranking-blackhawks-rebuilding-blocks-patrick-kane-ian-mitchell
Now discussing:
Chicago Blackhawks Lack Balance- turn the Rebuild into a Restructure
The mantra for the past year has been, the Chicago Blackhawks are in a rebuild.
Fans just need to be patient; the Hawks won three cups and all good things must come to an end. While that is partially true, the fact that this team can't be competitive because the Hawks are rebuilding is nonsense.
Rather than completely rebuilding, perhaps the Blackhawks should be restructuring. If the Blackhawks continue relying on a team filled with 19 to 22 year-olds, they could be stuck in a perpetual state of rebuild.
Yes, the idea is that these young kids will blossom one day and the two to three years of development in the league will pay off. But what if it doesn't? Odds are that many of your draft picks will never turn out to be the players you hoped they would be.
Are Hawks fans willing to have two to three abysmal seasons hoping that Philipp Kurashev, Wyatt Kalynuk, Ian Mitchell, Nicolas Beaudin, Adam Gaudette, and MacKenzie Entwistle actually turn into tomorrow's superstars?
Stan Bowman can't simply sit back and use previous success as an excuse to coast and hope things work out over the next few years.
So just where are the Blackhawks? Watching the playoffs this year once again proves that teams who aren't physical will have no chance in winning the Stanley Cup. The old adage that defense wins championships also holds true. Finally, lack of balanced scoring the puck equals a quick exit from the playoffs. Look no further than the Maple Leafs' struggles- their captain was out and the top line was shut down; no other line picked up the slack.
For the Blackhawks, the defense struggled. Kevin Lankinen faced more shots than any other goalie in the league. Right now, Bowman seems content to develop kids into the roles, similar to how they did with Duncan Keith. The defensive woes have been chronicled all year on Blackhawkup.com so I won't address that here.
To be a playoff contender, the Chicago Blackhawks need to have more balance scoring. Most of the scoring this year came from Patrick Kane and Alex Debrincat, who played together a lot. Beyond those two, only one other player averaged .5 points or more per game- Dominik Kubalik. Pius Suter was next with 27 points, just under .5 points per game, and many of those came with playing alongside Kane and Debrincat which further crowded the top line with all the scoring.
Looking at the strong cup contenders this year for comparison, the New York Islanders still had seven players over .5 points per game without their captain. The Montreal Canadiens are built on defense and goaltending, so they had the same number of players above .5 points per game as the Hawks.
However, they had ten players with at least 20 points, while the Hawks only had five. Tampa Bay Lightning had eight players above .5 points per game and 11 players with at least 20 points. The Vegas Golden Knights had eight players above .5 points per game and ten players with at least 20 points. All four teams competing for the Cup have good defense and balanced scoring.
Obviously, comparing the Blackhawks to Tampa Bay isn't really fair since Tampa is at the top of their game while the Blackhawks are rebuilding. However, if one remembers not so long ago, prior to moving Janmark and Soderberg, the Blackhawks were tenuously hanging on to a playoff spot. If Jonathan Toews were to return, adding a few veterans throughout the lineup could really pay off for the Blackhawks. Obviously, the Cup is not in reach, but making the playoffs is.
If Stan Bowman really wants to develop youngsters, let them play alongside a strong veteran presence. Don't throw them in deep water and yell "SWIM!" If the Blackhawks don't add some support, these youngsters won't develop properly and the fanbase will begin to lose interest.
Hoping that this new crop of youngsters will be the next Toews, Kane, Keith, Seabrook, etc is just that- hope. That group, too, would not have hoisted Lord Stanley without the addition of Marian Hossa. It's time to make a timely addition or two now while Kane is still a star and the kids need some help.
Stan Bowman, turn this rebuild into a restructure so the Blackhawks aren't rebuilding for the next ten years.
Sours: https://blackhawkup.com/2021/06/26/chicago-blackhawks-lack-balance-turn-rebuild-restructure/
170
171
172
173
174