Posted on March 21, 2021 By admin Categories: Camping, Sales, Trailers and RV's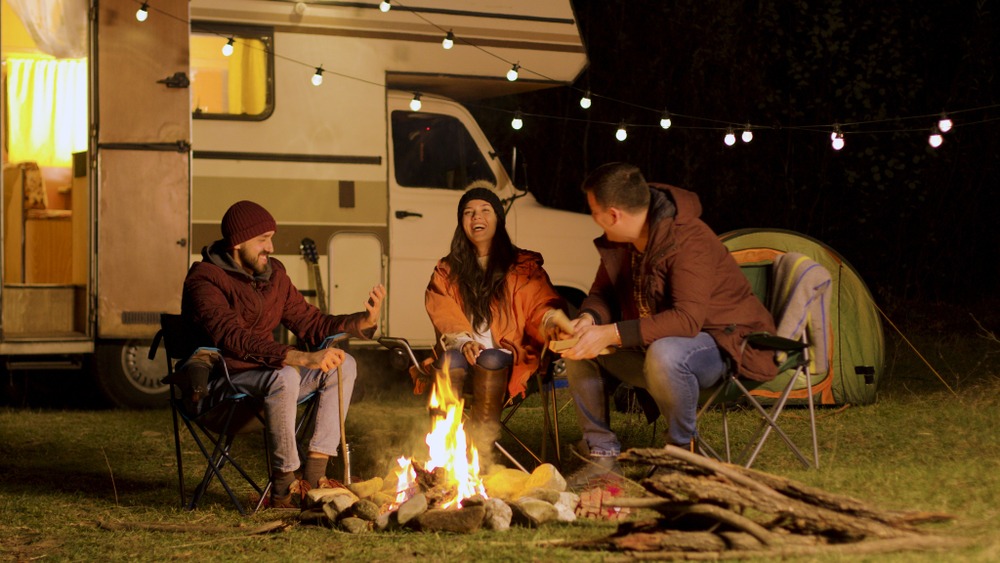 With the world upended by the global COVID-19 pandemic, more and more Canadians are rethinking what it means to enjoy their lives.
This paradigm shift has been felt perhaps the strongest in the areas of travel, leisure and recreation. Borders have become restricted, dining and lodging options have become restricted, and our day to day lives seem like they'll never be the same.
This radical change in our lives has prompted many Canadians to consider different means of travel. Gone (or shelved for now) are cruises, trips South for warm-weather getaways, and even cross-border ventures.
On the upswing, however, are road trips. And the biggest growth in the travel category is seen in RVs and trailers. If you're considering buying your first RV or trailer, you're not alone. Manufacturers are working overtime to keep up with demand, and orders are on a backlog.
But what if you're not quite ready to make that big purchase? What if you wanted to just dip your toes and see what the world of trailer and RV travel is all about?
You could ask your buddy Larry to borrow the keys to his RV. But how likely is Larry to go for this plan? Besides, he's probably out on the open road enjoying his rig with the family!
Hope is not lost, however! If you'd like to see what the RV & trailer travel experience is all about, RV rentals are a great option.
Why Consider Renting an RV or Trailer in Ottawa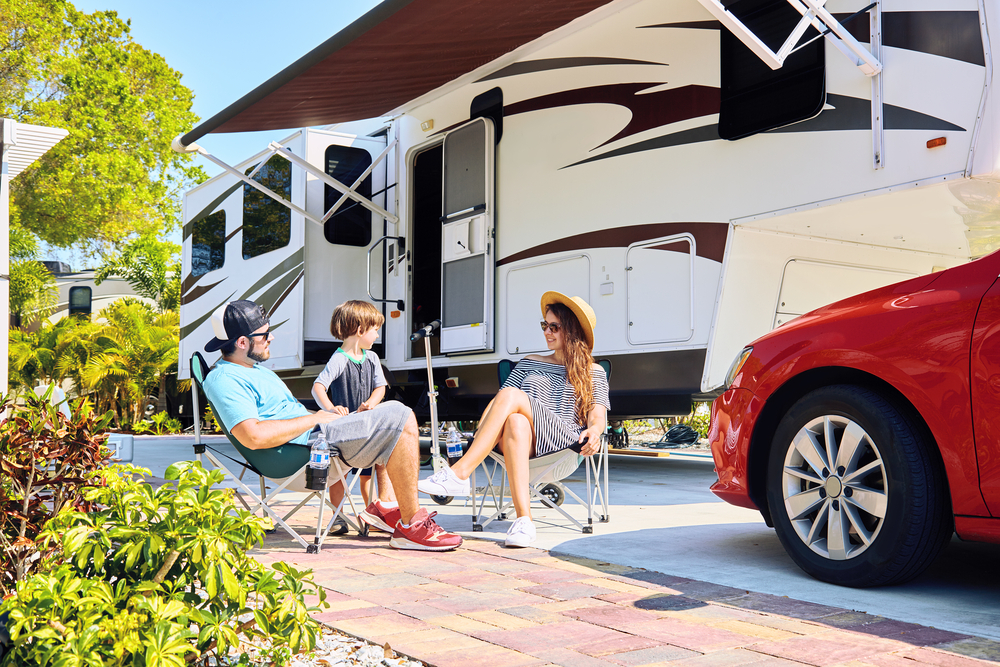 Perhaps you're one of those people who never imagines yourself behind the wheel of a recreational vehicle. Or you figured it was something you'd do later in life, that maybe it's right for retirement (it is!). But maybe you didn't think you'd be ready this soon.
There are many people in the same boat, so you're in good company.
You may have envisioned yourself spending a week or two down south in the winter, or making road trips by car while staying in hotels.
With the COVID-19 global pandemic, however, the concept of travel has undergone a radical change.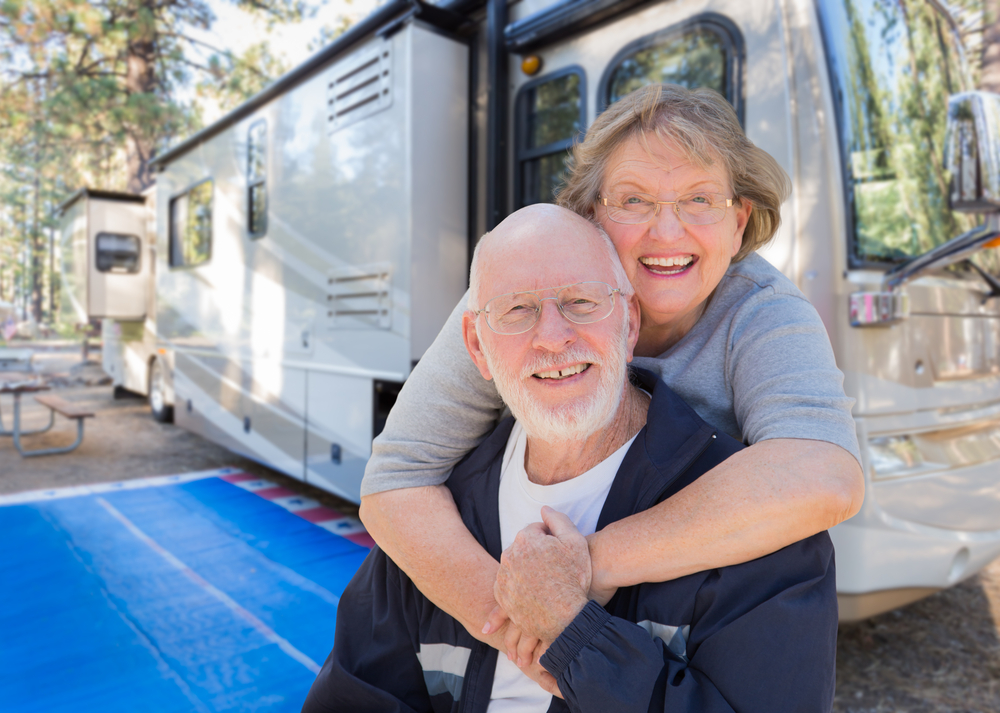 Many folks are now discovering the benefits of spending travel and leisure time in a trailer or RV. Whether you're getting away for a long weekend or an extended vacation, RVs, trailers and campers are a great way to go.
Why?
When you're travelling in an RV, you take your lodging and dining options with you. In the pandemic era, this is huge.
But what if you're not quite ready to take the plunge? What if there were a way you could sample the RV and trailer lifestyle without making a full commitment up-front?
RV rentals are the answer!
The Many Advantages of Renting an RV or Trailer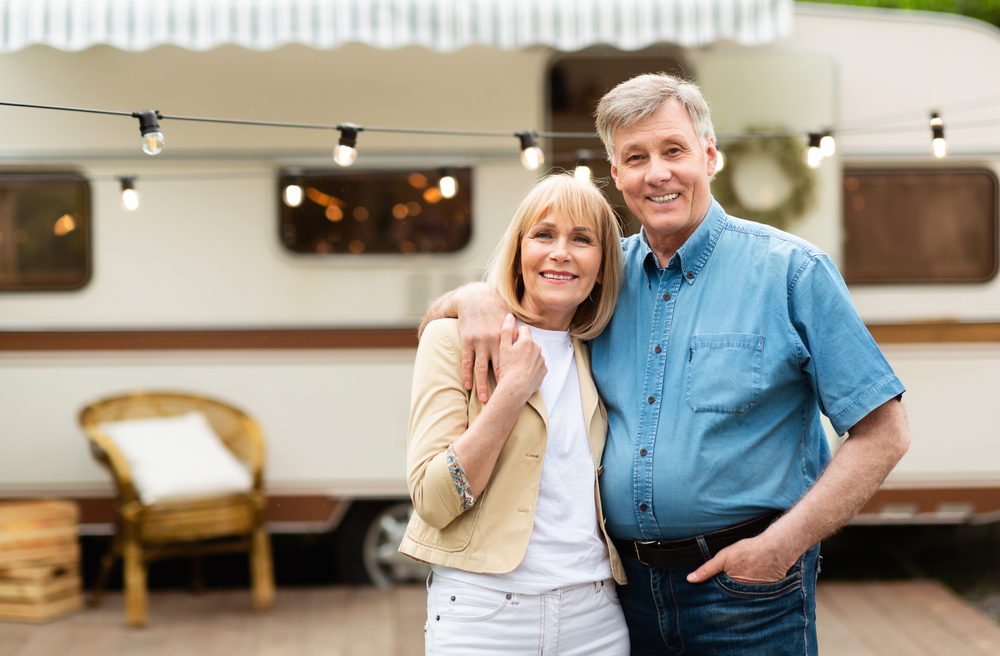 When you rent an RV or trailer, you can spend a few days or a few weeks "sampling" what the RV lifestyle is all about.
You can rent an RV in Ottawa and take a road trip through Ontario and/or Quebec.
Hit up one or more of the many great campgrounds and RV sites across this part of the world, and experience some of the amazing scenery and sites we have on offer.
Set side a sufficient block of time for your trailer or RV rental so that you'll be able to get a better feel for what the RV lifestyle is all about.
When you're out on the road in your RV rental, you'll also have the opportunity to meet fellow RVers at campgrounds and RV sites. We're a very friendly lot, so take advantage of the opportunity and ask around to find out what makes RVing great.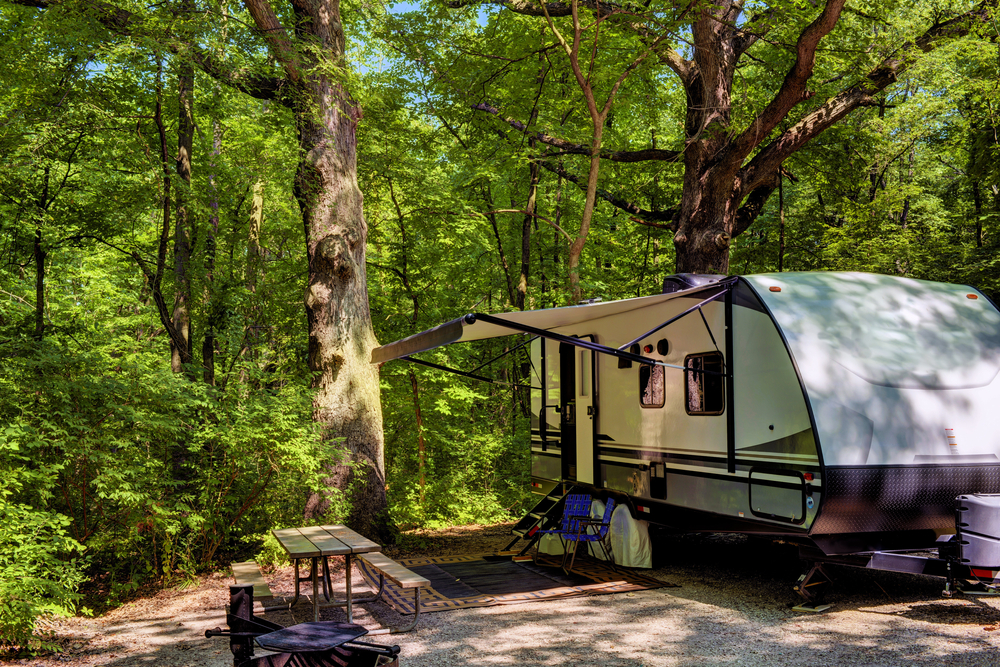 What kind of questions might you want to ask RVers?
How long have you owned your RV or trailer?
Did you rent an RV before buying?
What are some of the pros and cons of the RV life?
What sort of travels did you do before you owned an RV or rented an RV for the first time?
If you had it to do all over again, what would you do differently?
Even before your RV rental, you can take part in some online RV and trailer travel forums, to get a better idea of what people are saying and how you can best get started on your RV journey.
Planning Your RV Rental in Ottawa for Regional Road Trips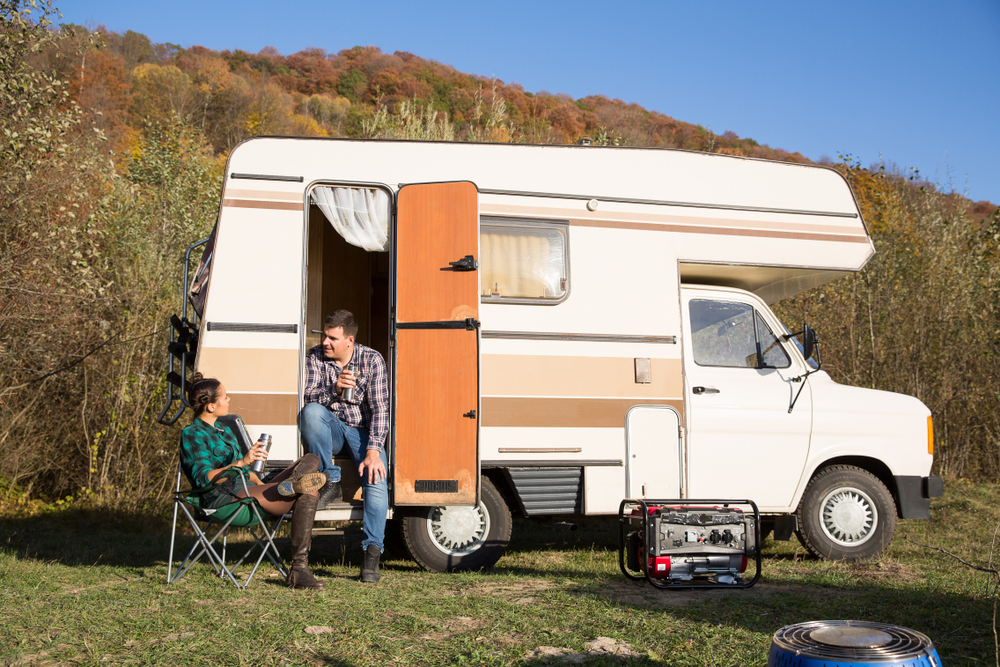 We recommend doing some homework prior to engaging in your RV rental, researching what kind of rig is right for you and your family as well as how to prepare for your renting your RV and taking it out onto the open road for the first time.
What are some of the prep items to go on your RV rental checklist?
Planning your road trip from Ottawa
Reserving your RV sites or campgrounds ahead of time
Stocking up on food and beverages
Packing enough clothing, toiletries and essential items to last the duration of your RV rental trip
Make sure you're got a roadside assistance plan, mobile phone coverage, etc.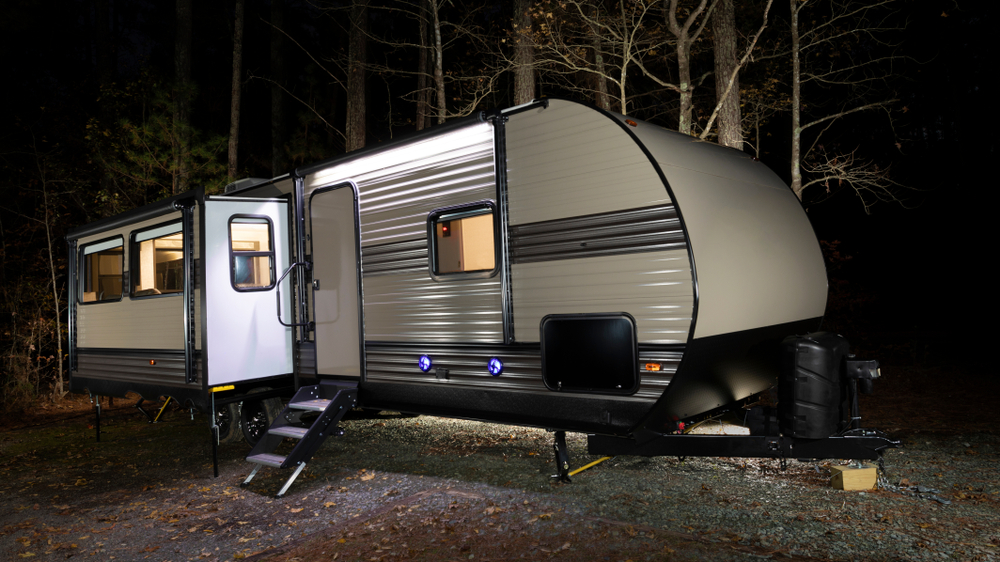 When you are ready to book your RV rental in Ottawa, give us a shout here at Travel-Mor Trailer Sales.
We're long-time fans of the RVing lifestyle – so much so that we opened up our own RV dealership in Ottawa. We sell and rent trailers, campers and RVs of varying sizes and configurations.
It would be our pleasure to have a chat with you, answer any questions you may have, get a better feel for what strikes your fancy and what kind of RV or trailer would best suit your needs.
While we love selling RVs and trailers in Ottawa to first-timers and veterans alike, we especially enjoy being able to point RV rookies in the right direction.
Often times that means an RV rental.
To get started on the process of renting an RV or trailer in Ottawa, get in touch with Travel-Mor today. We look forward to speaking with you and helping you get started on your journey with RVing.
Sours: https://travel-mortrailersales.com/trailers-and-rvs/the-many-benefits-of-ottawa-rv-rentals/
RV Rental Ottawa, Canada
Ottawa, Alberta RV Rentals
Ottawa is the proud and pristine capital city of Canada. Located in Ontario, but perched on the cusp of the french-speaking province of Quebec, Ottawa is an eclectic and bilingual melting pot that you'll be hard-pressed to find anywhere else in North America. Its rather close proximity to the American border makes it an ideal destination for your next RV road trip.
With so much to see and explore in this beautiful countryside, you'll wish you could stay longer to fit more in. The welcoming culture and plethora of museums, parks, theaters, and events offer something for everyone. RV rentals in Ottawa are fast becoming a comfortable and economical way to vacation there.
The region has some of the most well-maintained RV campgrounds with plenty of top-notch amenities to make your stay comfortable. So check out some of the cool attractions and events that make Ottawa distinctly Canadian, and start planning your next RV holiday.
Popular RV Destinations in Ottawa
Parliament Hill
There's no way that you can visit the capital city of a country and not see its main government buildings. Ottawa has some of the most visually stunning and gorgeous buildings in the country, and the main government house, the Parliament Building, is one of the best examples. This towering Victorian Gothic sandstone structure is an impressive sight.
Sitting high atop the 50-meter Parliament Hill, overlooking the Ottawa River, the three Parliament Buildings and their immense formal gardens are a major tourist hub. Tours are available daily and can last anywhere from 30 to 60 minutes. Be sure to check out the Parliament Library.
The Library is an opulently furnished octagonal structure that was spared from a major fire in 1916. Depending on the time of day you tour, you may also get lucky enough to see the famous Royal Canadian Mounted Police. It's a treat to witness these dashingly uniformed officers patrolling the city.
Also, be sure to try to catch the changing of the guard. It's a sight to behold with the formal procession of the regimented band and pipers. The changing of the guard is one of the most popular free things to do in the city.
The ByWard Market
The ByWard Market is Ottawa's number one tourist attraction. Located in the heart of the city center, it's one of the oldest markets in the nation. Since 1846, the market has been a thriving and vibrant part of Ottawa's identity.
Browse through the numerous and varied open-air stalls, as well as the market's main building. Open seven days per week, year-round, it won't be difficult to fit this attraction on your itinerary. Find fresh fruits and vegetables, flowers, obscure and specialty foods and baked goods, and much more at this colorful venue.
While you're there, be sure to explore the surrounding restaurants and different boutiques for some truly Canadian food and culture.
National Gallery of Canada
Ottawa is home to seven of nine of Canada's National Museums. If you don't have time to fit them all in, at least make it a point to see the National Gallery of Canada. Just the modern prism-like glass towers and architecture of the building itself are reason enough to visit.
Standing in stark juxtaposition to the massive and medieval-looking Chateau Laurier, the museum stands out as an otherworldly contrast. Inside, you'll find the largest gallery of Canadian Aboriginal art in the world. One of the largest museums in all of North America, you can easily spend an entire day here.
Peruse a large number of religious works from the famed Group of Seven. Lose yourself in the wonder of the Canadian Photography Institute's amazing examples of artistic license. There's also plenty of fun stuff for kids to enjoy, as well as lots of rotating, temporary exhibits.
Depending on the length of your stay, we also highly recommend visiting the Canadian War Museum and the Canada Science and Technology Museum.
Rideau Canal
One of the most iconic features of Ottawa has to be the 200-kilometer-long Rideau Canal. At only 1.6 meters deep, this vast waterway connects Ottawa all the way to Lake Ontario at the city of Kingston. It was originally designed for military strategy routing between Montreal and Lake Ontario.
In the summer, it's a bustling canal filled with tour boats that go on either day trips or overnight cruises. Stroll for hours along the well-maintained and lushly landscaped banks of the canal. Duck into some of the numerous boutiques and restaurants that line the water.
Winter is one of the best times to experience this interesting waterway, however. As soon as the canal freezes over, it becomes the world's largest free skating rink. It stretches 7.8 kilometers through just the downtown. You can often see people skating to and from work on a daily basis.
Notre-Dame Cathedral
Conveniently located across from the National Gallery, the opulent and jaw-dropping Notre-Dame Cathedral is a must-see. This is a perfect example of traditional Catholic basilica architecture that was originally consecrated in 1846. It's the largest and oldest operating church in Ottawa.
Inside, you'll be amazed by the stunning and ornate series of 17 stained-glass windows. They are the work of French artist Guido Nincheri and picture scenes from the Virgin Mary and the life of Jesus Christ. The cathedral is most famous, however, for its intricate mahogany carvings and figures.
No photography is allowed inside this hallowed structure, so be sure to take your time and mentally and emotionally absorb just being in this peaceful and stunning place.
Fairmont Chateau Laurier
Experience true pomp and circumstance at the vast and medieval-looking Fairmont Chateau Laurier. Just because you're staying in an RV doesn't mean you can't experience the flipside of that coin by touring through this luxury hotel castle. While you won't be allowed in every area of the castle, there will be plenty to ooh and ahh over in the 660,000-square-foot behemoth.
The hotel is a throwback to when the big Canadian Railroad Conglomerates wanted to dot the landscape with opulent and striking landmarks that would entice people to explore the nation by railcar.
The building houses too many stunning Tiffany stained-glass windows to count. You'll also be amazed at the marble lobby, the jaw-dropping atrium with its massive glowing chandeliers, the Roman columns, and more. Come for tea and get fancy in Ottawa's most recognized hotel.
Events and Entertainment in Ottawa
Canadian Tulip Festival
One of the freshest and most fun ways to welcome Spring is at the Canadian Tulip Festival, which is held each May. For over 65 years, millions of tulips have been decorating the city in a rainbow of vibrant colors. Tourists and locals love to flood Ottawa's walkways and park areas to take in the sights and smells.
The tulip is Ottawa's official flower and acts as a symbol of international friendship for which Canada is so widely renowned. Experience a wide selection of art installations, floral exhibits, fun family events, culinary delights, music of all genres, guided tours of the tulip fields, and a giant fireworks display. Four main venues — Lansdowne Park, Byward Tulip Park, Dow's Lake/Commissioner's Park, and the Garden Promenade — offer very different and stunning experiences.
Ottawa Dragon Boat Festival
Dragon boating is a popular pastime in Canada, and since 1994, the Ottawa Dragon Boat Festival has been the pinnacle showcase event for dragon boat teams nationwide. In partnership with the Hong Kong Canada Business Association, this event attracts over 200 teams, making it the largest festival of its kind in North America. The festival pits approximately 5,000 paddlers who are cheered on by more than 75,000 attendees.
Aside from the exciting races, you can also enjoy cultural presentations and ceremonies. There's a plethora of delicious and multicultural food vendors, along with concerts, amusement rides, and a large variety of exhibitors and artisans. One of the best things about this event is the fact that it's free.
Canada Day
Canada Day is Canada's independence day and it occurs on July 1st. Of course, the nation's capital puts on one of the biggest and best shows ever. Canadians are a proud and celebratory bunch, and they pull out all the stops for this yearly event. Parliament Hill is the hub of most of the festivities.
The long weekend features an impressive and energetic parade. Plenty of cultural activities and events will keep you engaged all day, from concerts to food vendors, to local and Native arts, crafts, jewelry, clothing, and more. You can dance all day to great bands and musical performers while getting your fill of uniquely Canadian foods like fried beaver tails (no, they're not from real beavers), poutine, and more.
What would a proper independence celebration be without a huge fireworks display? Ottawa delivers with one of the largest and most impressive fireworks shows in the country to top off the festivities.
Ottawa Bluesfest
Also in July, blues and music lovers from all over flock to Ottawa for the RBC Bluesfest. According to Billboard Magazine, it's one of the top 10 outdoor music festivals in the world. It celebrates blues music, but also different genres, including jazz, rock, pop, soul, funk, and bluegrass.
It attracts big-time stars like the Red Hot Chili Peppers, The Lumineers, Alessia Cara, Billy Idol, and many more. This event draws more than 250,000 people and has helped countless new and burgeoning artists launch their musical careers. With that many people, you can imagine that such a huge event takes a major toll on the local environment.
Over 3,500 volunteers work tirelessly to ensure the event is environmentally friendly and low impact. Aside from amazing music, you can also take part in garden party games, watch gravity-defying circus performances, and pamper yourself at fun pop-up spas.
Glowfair
If you're in the mood for something totally different and super fun, the annual Glowfair is just what you've been looking for. It's an unprecedented take on the classic block party. This festival combines music with light and art to create an energetic and ethereal experience.
Taking place over 10 city blocks and two stages, the event showcases 20 bands and DJs that play all kinds of music. There is even a silent disco, an outdoor after-hours party in the streets in which you tune into two separate DJs playing through your Bluetooth headsets. Glowfit yoga, an enchanted forest, a huge kids' zone, and an outdoor art gallery are a few of the other different and wonderful events that make this a one-of-a-kind affair.
FAQs
Q: What are RV rentals?
RV rentals work much like any other vehicle rentals. You pay a daily or weekly rate. You can expect these rates to fluctuate based on the time of year and the geographic location that you're renting. Naturally, rates tend to increase during peak season. You can get an RV for a certain period and enjoy all its benefits while traveling without the hassles and large cost of owning your RV. It's also a great way to try out some different RV models if you're considering purchasing your own.
Q: How much are RV rentals?
RV rentals in Ottawa can range between $75 and $150 per night for most small- to medium-sized trailers and campervans. Larger RVs and travel trailers can cost from $100 to $250 per night, depending on the season and the RV's year, make, and model. Some companies offer a discount if you rent for longer than a week.
Q: Do I need to be a certain age to rent an RV in Ottawa?
While some Canadian provinces require you to be at least 25 years old to rent an RV, the legal age to rent one in Ontario is 21. This may not be the policy of your RV rental agency, however. Most companies require you to be at least 25 to rent.
Q: Do I need insurance when I rent an RV?
Yes, you'll need insurance to rent an RV in Ottawa. It's meant to cover the vehicle in case of an accident and is mandatory in most states. Most rental companies will have RV-specific insurance that you can purchase.
Q: Do I need to return my rental RV with a full tank?
This policy varies among rental agencies, but most RV rental facilities in Ottawa will expect you to return the vehicle with a full tank of gas. At the very least, the fuel should be at the same level as when you picked up the vehicle.
Q: Are RVs pet-friendly in Ottawa?
Many RV and camper rentals in Ottawa are pet-friendly, and there are even vehicles specially designed for accommodating animals. Still, it's important to double-check the policy with your chosen rental agency before renting a particular vehicle.
Sours: https://www.thedrive.com/rentals/rv/rv-rental-ottawa
If you're the owner of a recreational vehicle that gets to stretch its legs for a few weeks each year but spends the rest of the time in the garage, an Ottawa startup has an idea for you.
RVezy is an online marketplace that connects RV owners with people who are looking to rent, offering an Airbnb-type service that costs renters only about half as much as a traditional RV rental company and helps offset the costs involved with motorhome ownership.
Owning a motorhome certainly isn't cheap. A new RV generally costs upwards of $60,000, and depending on its age and other factors, it could need another $2,000 or so per year in upkeep. That's without factoring in additional costs such as insurance and fuel.
"I quickly realized that I'm using (my RV) two weeks out of the year. So I thought, I have rental properties – why can't I rent out my motorhome?"
– Michael McNaught, founder of RV rental website RVezy
Meanwhile, renting an RV from a dealer costs an average of $2,500 to $3,000 for a week-long vacation – roughly double the cost of renting a vehicle through RVezy.
"We want to make RV travel affordable," says RVezy founder Michael McNaught.
Mr. McNaught, a police officer, bought his own motorhome a few years ago to use with his family.
"I quickly realized that I'm using it two weeks out of the year. So I thought, I have rental properties – why can't I rent out my motorhome?"
$8,000 in six weeks
When he put the RV up for rent online, he made more than $8,000 in six weeks.
"I thought, I'm onto something," he says. "Why is there such a market for my motorhome?"
The only problem was that complete strangers were sending him thousands of dollars without the two sides even meeting each other, and he had no way of checking their driver's licences or driving history.
That led to the launch of RVezy. The website has now been running for 12 months; so far, more than 300 users across Canada have signed up to rent out their motorhomes. Mr. McNaught says that this year, the company will pay out more than $500,000 to those people.
"That's a half-million dollars back into the economy, back into the owners' pockets," he says.
RVezy acts as an intermediary between owner and renter. The website lets potential renters browse through the selection of available motorhomes and find the one that's right for them; once they do, the company then makes sure everything checks out with both the owner and the renter, and that there are no surprises on either end. There are no membership costs; RVezy charges a service fee on each transaction.
The firm has also developed an insurance product that mimics that of Uber. Once an RV is rented out, it falls under RVezy's insurance policy; when it's returned, it goes back under the owner's insurance. That goes a long way in making owners feel comfortable about renting out their property, meaning they'll be more encouraged to use RVezy, Mr. McNaught says.
The 10-person, mostly bootstrapped company is in growth mode, doing plenty of outreach at festivals, jamborees, RV shows and campgrounds. RVezy is adding new members daily, Mr. McNaught says, adding the company will be expanding into the United States "fairly soon."
The RV industry in Canada has "performed well" over the last five years, claiming $3 billion in revenue and annual growth of 3.9 per cent, according to a report by market research firm IBISWorld. The industry is expected to continue to grow, thanks to several factors, including the retirement of many baby boomers – a generation with high purchasing power entering a prime time for RV vacations.
But a motorhome that isn't being used for weeks or months at a time is a missed opportunity, Mr. McNaught points out. If it's rented out, it might even pay for itself. He says some of RVezy's members are making up to $30,000 a year off renting their vehicles.
"We're actually putting money back into the everyday working Canadian's pocket."
Sours: https://www.obj.ca/article/ottawa-online-rv-rental-venture-road-success
7 things you must know before renting an RV
RV Rentals Ottawa Ontario
Find RV Rentals Ottawa ON Now
RV Rentals Ottawa Ontario K0A 1A0
Ottawa Ontario is an ideal spot for your next outing. Not only is it the capital of Canada, but it's is known for its Tulip Festival, is home to a surprising amount of farmland, and is covered in skating rinks. Ottawa ON also has 15 different museums with the types of museums ranging from photography to aviation to nature. These activities alone will start you off in the right direction when it comes to planning your RV rental Ottawa, Ontario outing.
Visiting Ottawa ON will also place you near some of the region's most popular outdoor attractions, including Algonquin Provincial Park and the La Verendrye Wildlife Preserve. The Great Lakes are also just a short drive away. If you want to continue RVing through Canada's metropolises, you can easily head north along the Trans-Canada Highway into Montreal ON and Quebec City QC or RV along Highway 7 south to Toronto Ontario. Your RV rental Ottawa Ontario adventure can easily become a full-blown Canadian extravaganza.
RV Parks & Campgrounds Ottawa Ontario K0A 1K0
Mississippi Lake RV Resort near Ottawa ON K0A 1W0
One of the best RV parks near Ottawa Ontario is the Mississippi Lake RV Resort, a highly-rated RV resort just 55 kilometers out of town. To be more specific Mississippi Lake RV Resort is located in the town of Carleton Place Ontario along the Mississippi Lake, which provides an explanation for the RV park's name as well as peaceful and beautiful lake views. With the lake nearby and Ottawa ON a quick drive away, you'll have the best of both worlds during your RV rental Ottawa, ON outing.
A few of the RV sites at Mississippi Lake RV Resort sit quite close to the water, but as these spots are likely to fill up quickly, be sure to plan ahead. Each of the RV spots also has full hookups with 30 and 50 amp services. Wi-Fi is available throughout Mississippi Lake RV Resort, which can come in handy when checking the traffic or weather before heading out on your next RV rental Ottawa ON adventure.
Cardinal / Ottawa South KOA Holiday near Ottawa ON K0A 2H0
Cardinal / Ottawa South KOA Holiday is another great RV park in the area where you will surely enjoy parking your RV rental Ottawa Ontario during your RV rental Ottawa, ON vacation. As Cardinal / Ottawa South KOA Holiday is located in Cardinal, ON, the drive into Ottawa Ontario is about 77 kilometers. However, Cardinal / Ottawa South KOA Holiday's prime location along the St Lawrence River and the New York state border makes it easy to extend your RV rental Ottawa ON exploration into the states if you so choose.
When it comes to amenities at Cardinal / Ottawa South KOA Holiday, the list is packed. The typical 50 amp services, spacious RV sites, swimming pool, and Wi-Fi accessibility are ready for your use, but the well-manicured mini golf, bike rentals, dog park, and fireside pizza are what make Cardinal / Ottawa South KOA Holiday stand out among the rest. If you still have some time to fill during your RV rental Ottawa Ontario outing, hang out at the climbing wall, horseshoe pit, basketball court, or baseball field.
Local Attractions in Ottawa Ontario K1A 0B9
Canada Aviation and Space Museum, Ottawa ON K1K 2X5
The Canada Aviation and Space Museum is one of the most popular attractions in the city of Ottawa, Ontario, and you will easily be able to see why when you visit during your RV rental Ottawa ON jaunt. This museum is located on Ottawa's former military air base, which helps create the atmosphere required for a true aviation-based adventure.
While visiting the Canada Aviation and Space Museum during your RV rental Ottawa Ontario holiday, you will be able to see more than 130 different aircrafts as well as numerous pieces of propellers, engines, and artifacts saved from other military planes. Many of these pieces are housed in the Reserve Hanger, a stunning building with a design representing the aerodynamics and strength of flight.
ByWard Market, Ottawa ON K1A 0C8
One of the best ways to truly get to know the city of Ottawa Ontario during your RV rental Ottawa, ON vacation is by visiting the ByWard Market. This small district in the heart of Ontario showcases locally made crafts, delicious eateries, quaint bookshops, and rising fashion. Walking through the market and popping into shops will be a fun way to learn about the culture of Ottawa ON and the people that bring it to life.
ByWard Market is also a venue used for one even after another. Live entertainment and art festivals frequent the district, but you may also see dog rescues, pumpkin decorating, and expansive feasts while exploring ByWard Marketing during your RV rental Ottawa, ON outing. The ByWard Market website has a complete list of events that take place throughout the year, some of which are truly unique to Ottawa, ON, so be sure to check it out before hitting the road on your RV rental Ottawa Ontario road trip.
Things to Do in Ottawa Ontario K1A 0G7
Rideau Canal, Ottawa Ontario K1B 0A4
Rideau Canal is an absolute must-see during your RV rental Ottawa, Ontario excursion. A running stream during the summer and the world's longest skating rink during the winter, Rideau Canal is a treat that all RV rental Ottawa ON RVers should experience.
There are a few different ways to explore the Rideau Canal, the most obvious being by boat. Heading out on the water with a Rideau Canal Cruise group allows you to see this large city in a brand new way. If you'd rather stay on your own 2 feet, you can walk along the pathways that follow the entirety of the canal. As mentioned above, the Rideau Canal is a truly special experience during the colder seasons as it turns into a unique ice rink. Regardless of your mode of transportation, you can hop off the canal at various stops and visit local attractions and cafes that will add to your RV rental Ottawa ON memories.
Dow's Lake, Ottawa Ontario K1B 1A7
Rideau Canal feeds right into Dow's Lake, which is neighbored by the Heart Island in Dominium Arboretum, Fletcher Wildlife Garden, and the Canada Agriculture and Food Museum. Even without address the lake-based activities, it's easy to see that a visit to Dow's Lake during your RV rental Ottawa, Ontario outing will lead to a long list of unforgettable adventures and experiences.
In order to set out onto Dow's Lake and experience the calming waves, rent a canoe, kayak, or paddleboat from Dow's Lake Marina. You can also launch your boat out into the lake for an exploration around Dow's Lake Peninsula. Once you've had your fill of being out on the water, hang out at the Dow's Lake Pavilion and grab a bite to eat. If your RV rental Ottawa ON outing is taking place during the winter season, you will also be able to enjoy the Winterlude Festival, an event filled with ice skating, snow slides, zip lining, and snow sculptures.
Highways in, or near Ottawa, Ontario K1B 0A2
RVing on Trans-Canada Highway, Ottawa Ontario K1B 1B8
The Trans-Canada Highway stretches from Victoria British Columbia to St John's Newfoundland and Labrador. This impressive feat makes it easy for all RV rental Ottawa ON adventurers to visit each of Canada's 10 provinces as well as many major cities and parks along the way. Some of the most popular spots along this roadway include the Gros Morne National Park, The Starship Enterprise, Banff National Park, and Stanley Park.
If you're only utilizing the Trans-Canada Highway while exploring Ottawa Ontario during your RV rental Ottawa, Ontario jaunt, you'll find it helps you get from one end of town to the other with a quick navigation through Downtown Ottawa ON. While RVing along the Trans-Canada Highway through Ottawa Ontario, stop by the Canadian Museum of Nature, Rideau Canal, and Parliament Hill.
RVing on Highway 7 Ottawa, Ontario K1A 1J6
Highway 7 barely makes its way into Ottaway ON, but it definitely comes in handy when RVing down to Toronto ON in your RV rental Ottawa Ontario. While the highway doesn't make it quite into Toronto ON either, it connects to other highways that will take you right into the city. Along the way, you and your RV rental Ottawa ON group can make quick detours to the Fort Henry National Historic Site, Sandbanks Provincial Park, and the Toronto Zoo.
RVing along Highway 7 will also take you to quite a few natural areas near Ottawa, ON, including Mississippi Lake, Silver Lake Provincial Park, Sharbot Lake Provincial Park, and the Otonabee River. You may have caught on and noticed that many of the attractions in this area revolve around bodies of water. As you drive along Highway 7 in your RV rental Ottawa Ontario, you'll notice that your drive provides incredible views of one body of water after another.
Ottawa ON RV Parks and Campgrounds
Are you looking for a place to camp in your Ottawa RV Rental?
View the map below to find RV Parks & Campgrounds in the Ottawa ON.
RV Rental Connection reminds you to always check your tire pressures and refer to your departure checklist before starting or continuing on your RV rental Ottawa Ontario getaway. Take lots of photos and don't forget to let us know how much fun you have on your RV or camper rental Ottawa ON.
Sours: https://www.rvrentalconnection.com/rv-rentals-ottawa-ontario
Rent ottawa rv
Search and Compare
Top RV Rentals By Owner In

Ottawa, Illinois
Top Rated RVs For Rent By Owner Near Ottawa, Illinois
Additional RV Rental Companies Near Ottawa, Illinois
Pontiac RV
15481 East 2000 North Road, Pontiac, Illinois
Vacationland
47W529 U.S. Route 30, Big Rock, Illinois
R & P Carriages Trailer Sales, Service and Rental
270 East Jackson Street, Seneca, Illinois
Kelly Hicks Construction Inc
503 Inlet Road #436, Sublette, Illinois
MSK Enterprises LLC
971 Green Wing Road, Amboy, Illinois
HD MOTORPLEX INC.
2015 U.S. RT 34 SUITE E, Oswego, Illinois
Gene Funk Morris Trailer Sales
802 U.S. 6, Morris, Illinois
Midway Trailer Sales Inc
3068 Illinois 71, Ottawa, Illinois
RV Rentals Near Ottawa, Illinois
Sours: https://www.1rvrentals.com/united-states/illinois/ottawa/
7 things you must know before renting an RV
Maybe nothing happened. Wasn't my love. Wasn't it.
You will also be interested:
Probably wants to fuck. Just kidding !!. just kidding !!.
1488
1489
1490
1491
1492