It should come as no surprise that 2020 was a cosmically intense year. And while 2021 will have its own celestial twists and turns, it promises to bring inspiration and hope to us all. The new year will help us evolve with the times and move into the future wiser than ever—with the certitude of never making the same mistake twice. 2021 will not only bring us all a new mindset, but it will implement ideology that will bring the world together and unite countries across the globe.
Here, my horoscope predictions for 2021—including what each zodiac sign can expect for what should be a wonderful and exciting new year.
First, a rundown of all the astrological events that will create shake ups while shaping us in 2021:
The North Node of Gemini is in Gemini, pushing us to find clarity in matters while moving toward greater understanding of life. This means that the South Node of Destiny will be in Sagittarius, which means we are releasing outdated philosophies.
There will be four eclipses in 2021. These are action packed luminaries in the form of a Solar Eclipse, which is an intense New Moon, and a Lunar Eclipse, which is an energetically charged Full Moon. Each will bring major circumstances in situations and relationships to light. The Eclipses will occur on these dates: The Lunar Eclipse in Sagittarius on May 26th, Solar Eclipse in Gemini on June 10th, Lunar Eclipse in Taurus on November 19th, and a Solar Eclipse in Sagittarius December 4th.
Mercury Retrograde will occur on January 30th to February 21st in Aquarius, May 29th to June 22nd in Gemini, and September 27th to October 23rd in Libra. During this time, we'll change and evolve our innermost perspectives and ideology.
A Venus Star Point in Aries on March 26th—when the Sun and Venus exactly connect with each other—will bring passions and desires to light.
Tender Venus and action planet Mars align in Leo on July 13th, giving us the opportunity to move towards what we love most in life.
Authoritative Saturn, which will be in Aquarius, and rebellious Uranus—which will be in Taurus for all of 2021—square off on February 17th, June 14th, and December 24th. Old structures will crumble, and new foundations will be built in their place during these dates.
Lucky and intellectual Jupiter will move into dreamy Pisces from May 13th to July 28th, and then return to the humanitarian sign Aquarius until December 28th (when it re-enters Pisces). When Jupiter is in Aquarius, we'll want to connect with others through humanitarian endeavors. Jupiter's movement into Pisces, meanwhile, will expand our hearts and dreams.
Venus Retrograde starts at the end of 2021 on December 19th in Capricorn, and lasts until January 29, 2022; it will move back into Sagittarius during the planetary moonwalk. During this retrograde, we will question whether or not we are valued by others, or if a seemingly lucrative financial opportunity is worth the investment. The main focus will be learning how to assert our needs and making sure we aren't being taken for granted by others. By the end of the transit, our confidence will skyrocket from knowing and understanding our awesomeness.
---
And now, horoscopes for each zodiac sign in 2021:
Aries
Your sense of security will be challenged this year. Don't fret—it's not necessarily a bad thing. You're redefining friendships and only giving your all to those who've proven to be true to you on February 17th, June 14th, and December 24th. Cutting ties with some acquaintances will be hard but necessary during the eclipses in May, June, and December. The good news is that once you let go of these peeps, you can surround yourself with positivity during the Venus Star Point on March 26th; this will form a magical alignment with your Sun and bring on a new entourage. This new crew will inspire you to take chances in the professional sphere of your life, when Venus retrograde commences on December 19th through the beginning of 2022.
Taurus
Ch-ch-ch-ch-changes are coming your way, Taurus. Most of which you aren't necessarily ready for, but will have to make. The Saturn and Uranus squares that occur on February 17th, June 14th, and December 24th will bring your career to new amazing heights—all of which you didn't see coming. The sweet spot of 2021 occurs on July 13th, when Venus and Mars unite, steaming up the romance department and making you feel head over heels in love. The lunar eclipse, which aligns with your Sun sign on November 19th, is the best and only way to follow up this tender energy, as it'll push you into 2022 with heart emoji eyes—but only if you allow yourself to be vulnerable with your crush/partner.
Gemini
All eyes are on you, Gemini! The only issue is that you may not feel comfortable standing in the spotlight and being the center of attention. Fortunately, Jupiter lends a helping hand when it enters Pisces from May 13th to July 28th, and from December 28th into the new year. During this time, you'll reach new professional heights and gain confidence to be in the limelight. The only twist is that Mercury's backwards spin on your sun from May 29th to June 22nd might make you unsure of the next steps. All of the eclipses in 2021 leave you lost in emotion, urging you to release relationships and situations that no longer work for you. Out with the old, in with the new in 2021.
Cancer
You're taking back your power this year, which means that you aren't letting anyone or anything stand in your way of success. The Venus Star Point, which occurs on March 26th, will raise your vibration with the public and bring an amazing work opportunity your way. The cosmos ensure a fruitful pay raise on July 13th, when Venus and Mars connect in the financial sector of your chart. Possibilities seem endless when Jupiter enters Pisces from May 13th to July 28th and on December 28th. Just be careful to not to burn the candle on both ends during the eclipses to maintain victory in professional and personal endeavors—a sentiment you'll have to focus on during Venus' backwards journey from December 19th into 2022.
Leo
Fasten your seatbelt: 2021 is gonna be a wild ride. The year kicks off big energy in the love department, followed by Mercury's moonwalk through the relationship sector of your chart from January 30th to February 21st. While you're head over heels in love with your current crush or significant other, an ex will peep in during the retrograde to stir up the drama; beware of a love triangle manifesting then. Your career is making major strides and unexpected shifts all year, particularly on February 14th, June 14th, and December 24th—with a raise coming your way on July 13th. A unique professional opportunity presents itself during the lunar eclipse on November 19th. Lean into it: Saying "yes" to all possibilities will elevate you to baller status.
Virgo
Work is at the forefront of your cosmic vibe this year, as you will be catapulted into a dynamic professional project. The eclipses in May, June, and December will elevate your status and bring a highly anticipated promotion and raise your way. The only drawback to your successful year is that you'll have to find balance in your life and give more energy to activities centered around self-care. You can't possibly rule the world like fellow Virgo Beyoncé if you're stressed out 24/7. Love is another highlight of 2021; you'll want to give your all to another, when Jupiter waltzes through Pisces on May 13th to July 28th, and then again from December 28th onward—giving 2021 the fairytale ending you've been dreaming of.
Libra
You're keeping the peace at all costs this year, putting the needs of everyone in your life before yours during the Venus Star Point on March 26th. As the summer rolls around, you'll begin to feel as though you're giving too much time to those in your social circle during Venus and Mars' alignment in Leo. This will leave you wanting more appreciation from your crew, which you'll totally receive. After all, you're the glue who holds your squad together. Express these sentiments in July, before Mercury moonwalks over your Sun sign, making you notice issues in relationships from September 27th to October 23rd. 2021 ends with Venus pushing you to reassess your core needs, as it commences its planetary backstroke on December 19th.
Scorpio
It's time to get deep! Being that you are known for your intense emotions, you won't have an issue getting intimate during the eclipses in the spring and autumn. Pay attention to November 19th's lunar eclipse, as you'll want to reignite a former partnership or give more affection to existing relationships. Jupiter's movement into Pisces from May 13th to July 28th and on December 28th will make creativity and romance extra dreamy; you'll be inclined to take more risks then. Venus and Mars' connection in the career sector of your chart on July 13th will push you to announce an unlikely professional alliance, which will rock your world for the better on February 14th, June 14th, and December 24th, when Saturn and Uranus square off.
Sagittarius
Love is an ever confusing sentiment in 2021. The Venus Star Point, which occurs on March 26th, starts a new journey in fun and romance. As the North Node of Destiny galvanizes the relationship sector of your chart, you'll pull in fate's connections during the eclipses in May and December. The caveat is that elusive Neptune's residence in the cosmos and Jupiter's ingress into Pisces from May 13th to July 28th and December 28th onward will make you unsure about how to partner with others. Connecting with others through a spiritual practice like virtual yoga and meditation will help you move into such partnerships without fear and hesitation. Having a divine bond in partnerships will make committing less scary for your free spirit.
Capricorn
Real talk: 2020 was an extremely intense year for you; 2021 is going to be a lot easier. After riding the emotional roller coaster of the past year and implanting major changes into your life, you're focusing your energies on building up your confidence now. The only caveat is Saturn and Uranus will push you to deal with old sentiments on February 14th, June 14th, and December 24th. Before you can take your power back, you'll have to make up with friends who you've made feel less than stellar throughout the years. Owning your past mistakes will be essential to do during both eclipse seasons. Once you apologize and take accountability for your wrongdoings, your self-esteem will soar, as you will be karmically debt free.
Aquarius
If there's one take away from 2021, it would be to stop being super hard on yourself. This sentiment will be hard to feel, due to expensive Jupiter and restrictive Saturn aligning on your Sun sign (they'll cancel out the other's cosmic energy, creating ambiguity in the next direction you should take in life). Austere Saturn and rebellious Uranus will push you out of your comfort zone on February 14th, June 14th, and December 24th; this energy will hit a high during the lunar eclipse on November 19th. Luckily, the eclipses in May and December will bring you some much needed TLC from friends. They'll help guide you and stand by your side all year, reminding you to have more laughs and fun in the new year.
Pisces
Your internal world is transforming this year, making your professional endeavors take a backseat to your personal life. The eclipses in May and December will push you to give more attention than ever to your home and family. When Jupiter aligns with your Sun sign from May 13th to July 28th and then again on December 28th, you will be able to attain success in all interpersonal relationships. This will help you thrive during the turbulence of eclipse season in the spring. As you swim into the last days of summer and fall, there will be a chance to do some deep inner healing that will bring you closer with your brood, allowing you to see that home is where your heart is in 2021.
---
For more stories like this,sign up for our newsletter.
This content is created and maintained by a third party, and imported onto this page to help users provide their email addresses. You may be able to find more information about this and similar content at piano.io
Sours: https://www.oprahdaily.com/life/a35034911/horoscope-predictions-2021/
Horoscope 2021: New year will be great for these 5 zodiac signs, know astrological predictions for others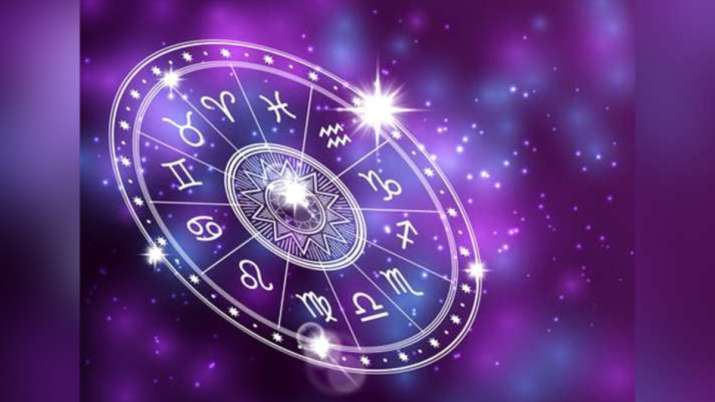 The year 2020 has been quite a stressful one! This is the reason why everyone is excited to know about how the new year will unfold. Since New Year 2021 is round the corner, we know you are eagerly waiting for the yearly horoscope predictions. Well, thanks to Jyotishacharya Anil Kumar Thakkar, we can now have a detailed analysis of how 2021 is going to be. Read on to find out your yearly horoscope for 2021.
ARIES
The year 2021 will be normal. You may get success in your plans this year. If you were not able to get good success in your field or business since past, then you can get this year. However, you will need to keep a little control over your behavior. You have to avoid debates and stay away from friends who want to involve you in wrong actions. You should also avoid being furious during the conversation.
Talking about health, this year some positive signs will be seen in the health of some of the Aries people. However you have to take care of catering during the change of seasons. You are likely to have some stomach problems. To improve relationships, you need to control your ego. The people of this amount can get success in the field of property, property this year. Those who do business in partnership will also benefit.
TAURUS
This year can be very good for the people of Taurus. The natives of this zodiac will see positive changes in family life. If there was a rift between the people of the house for some time, then it will also go away, which will also make you feel mental peace. At the same time, the parents of this zodiac, whose parents were ill, will also start recovering. The people of this zodiac need to be a little careful about health, you may have constipation. You should include liquids in your diet.
The natives of this zodiac will get good results in the field because you will do every job properly with your efficiency so that your co-workers and senior officials will be happy with you. The natives of this zodiac will get good results in social life also, you will get the support of your friends. Time is also good for the natives of this zodiac, who will increase their faith in each other. The natives of this zodiac are earning a good year for those who are studying, although you are advised to avoid wrong association.
GEMINI
This year can be challenging. This year, you will need to control your speech during conversations in social and family life. You have to use words thoughtfully. If you say something in a hurry, it can have an impact on the front in a wrong way. Some health related problems can also occur to the natives of this zodiac, there is a possibility of breathing problems, so you are advised to stay away from dusty places.
The people of this zodiac who are in love relationship also need to be very careful. Your lovemate's trust may be low on you. To assure them that you love them very much you should give them a good gift and talk to them respectfully. This year will be good for married people, you will be devoted to your spouse and your spouse will also fully support you.
CANCER
This year can prove to be quite enjoyable. This year you will get plenty of opportunities to move around. You can spend time with your friends and go far away from home to work adventure with them. This year will be very beautiful even for lovers of this zodiac, the two of you will grow towards each other and some people can convert the bond of love into marriage.
The people of this zodiac need to be a little careful about health, although you will not have any major illness, but you may have small problems like colds. You need to pay special attention during the change of seasons, but you will have a lot of support from your friends and people's income can increase. Overall, the year 2021 can prove to be the best for the Cancerians. You just need to keep a little control over your feelings.
LEO
This year is going to be very good socially. You can create a new identity in society through your works, while some people of this zodiac will also take part in social work. Your speech will also attract people to you. You can succeed in the field and business by making new schemes, while the business people of this amount are also likely to benefit from money. Although Leo zodiac signs have to pay a lot of attention to their health this year, you may have problems with blood pressure joints.
Also have to pay attention to your food and drink. The natives of this zodiac will get good results in love relationships, you can gift their love things to your loved ones to make them feel good. The people of this zodiac will also get the support of their friends. If you look at family life, then there are chances of getting wealth. The people of this amount who work in liquids related industry can get special success this year. One can read biographies of great people to keep themselves energetic.
VIRGO
This year is going to be very good. You will experience happiness and peace this year. Family life will be good You can spend good time with the people of the house. However, the people of this zodiac will spend time in solitude and do their favorite work. You can give new direction to your creativity and some people can do such tasks which will give them satisfaction. Some people can also make their creativity their profession. However, some natives can also get laziness and it can cause health problems.
The natives of this zodiac may be worried about the child side and due to them you may face some problems. This year is going to be very good for the students, you will get good results in the field of education. The people of this amount are associated with the game of agriculture, they are also likely to benefit. The people of this zodiac will have to be a little careful about matters related to love. You should avoid saying anything during the conversation that makes your limit feel bad.
LIBRA
This year is very good. You will get skill in every task, so that you will get success in the field and personal life too. However, this year you should avoid making any wrong decision by getting too excited. There is a need to be a little careful about health as you may have any bone related problems. Include calcium content in your diet and exercise every day, so you can avoid many health problems.
People will like to spend time with friends this year and a lot of good experiences will also be with their friends. If you are earning education, then your classmates will help you, so that the troubles in the field of education will be removed. The people of this zodiac who are connected in the field of agriculture or in the field of arts will also get good results this year. At the same time, this year will prove to be good for the people who work in the social sector or serve the society.
SCORPIO
This year will be very good experiences. You can live your life with pride. The beginning of the year will be very good for you, during this time you will enjoy physical pleasures. Physically you will be very active and a freshness will be seen in your behavior. Due to your activism you will be able to perform well in the field. The people who do business with this amount will be able to earn profits in the business with the help of their families.
Health will be normal, but some people are likely to have a disease like hernia, so take care of yourself. The people of this zodiac will have a pleasant experience in love life, if there was any kind of estrangement with Lovemate, that too will go away this year. In the middle of the year you need to control your anger a little. Your family happiness will increase and you will get full support of your spouse also this year.
SAGITTARIUS
This year will be better than usual. The natives of this zodiac will understand that there is a lot of power in unity and by mixing with people, you will also get success in every field. Some people of this zodiac can also undertake trips during this period. Family life will be good. You will live in harmony with the people of the house and can share your experiences with younger members of your household.
This year will prove to be very auspicious for lawyers, professors, missionaries and practitioners. Businessmen and businessmen of this amount will also get good results in the year 2021. If people of this amount do not start investing and new business this year, then it will be better. If you are firm on your decision and want to invest or trade this year, consult an experienced person. You can get good advice by talking to people like your father and father.
CAPRICORN
The year 2021 will be good. This year you will take interest in religious activities and you will also experience mental peace. Your stuck tasks can also be completed this year. People will get good results in their work field, you will perform your duties and will handle every task efficiently. This year will also prove to be good for businessmen, if you do business in partnership, then there is a good chance of getting profit.
There is also a possibility of mangling work in your house. In married life, married people of this zodiac will get full support. At the same time, sweetness will remain in love life too. This year, the people of Capricorn who are from the medical or engineering field are likely to get auspicious results. At the same time, this year will also be good for the people associated with the mining sector. Overall, this year will be very good for the Capricorns and happiness will remain in your life.
AQUARIUS
This year is going to be good for the people of Aquarius. This year you will see amazing will and that is why you will be able to give a new twist to your plans. This year, traders can make new and good changes in their business. At the same time, people will get success with hard work, your work will be appreciated, which will improve your position in the field. The people of this amount will not have to think much about health in 2021, because your health will support you.
You may have some minor health problems but you can avoid these by improving your routine. Be careful during weather changes. You will be financially capable, so you can spend money to do good for others. Your friends can take undue advantage of you, so you have to identify who your true friend is and who is the enemy in the guise of friendship. This year can be very good for those who are associated with engineering or medical fields of this amount.
PISCES
This year cannot be said to be very good for the people of Pisces. This year you may be troubled by negative thoughts. You have to resort to yoga meditation this year to become mentally empowered. You will feel very positive by studying spiritual subjects. Your religious instincts may also increase this year and this will also give you confidence.
You also need to be careful about health. Although physically you will be fine. This year will be good for those who are involved in the automobile sector. On the other hand, this year can also be beneficial for those connected with the field of art, especially for those who are associated with the field of music.
Sours: https://www.indiatvnews.com/lifestyle/astrology-horoscope-2021-new-year-will-be-great-for-these-5-zodiac-signs-know-astrological-predictions-for-others-673752
Horoscope 2022 Based on Your Zodiac Sign: Understand Your Year Ahead
Does the 'New Year New Me' stand true for your Horoscope as well?
After what 2020 & 2021 has been, will the year 2022 be any better?
What to expect from this change of year?
Horoscope 2022 is the key to know it all.
Changing times bring their own challenges to our lives, despite all the preparations we have. As we bid adieu to the outgoing 2021, the new year sure brings new hope. The horoscope 2022, in these trying times, may just be what the doctor ordered. Based on the 2022 zodiac elements in your signs, these 2022 astrology predictions are prepared by the best astrologers in India for the utmost accuracy.
This new year horoscope 2022 will give you a complete overview of the year, a mixture of good times and the bad times, and what astrology in 2022 has for you. Planning to go abroad for studies or venturing into a new business? Awaiting a long-pending promotion or a change in career? These 2022 astrology predictions have it all!
Love, Career, Education, Marriage, Finance, Health, and Property. Horoscope 2022 by your zodiac signs will give you a comprehensive bird's eye view of your year ahead. What does your Zodiac Sign hold for you in 2022? Let's find out. How will the various life aspect horoscopes help you? Well, you can always take these Horoscope 2022 predictions as a user's manual for your year ahead to prevent unprecedented struggles or find remedial solutions for inevitable circumstances. It will help you get a better hold on your actions and outcomes. There is not a better feeling than taking an important decision and having it turn out just the way you wanted!
From Aries to Pisces, check out your Horoscope 2022 and see if the upcoming year is bringing higher tides or cautious times. And while you are at it, check out the annual horoscope 2022 for your friends and family, too!
Aries Horoscope 2022:

First things first, don't get surprised to see a slow start of 2022. Especially the first quarter. You may have to carry some baggage from the past. Even though Saturn is in Capricorn, you may achieve your goals with a lot of hard work and patience. But you've got to protect your career, as this transit of Saturn in Capricorn can also be a source of trouble. We suggest that you avoid changes in your career during the first quarter as it is not a favourable time for a career switch. Read More…
Taurus Horoscope 2022:

The year 2022 may start on a good note, so that is some good news right at the start of the year, don't you think so? Hence, make the most of it. Try to plan all your scheduled activities at the start of the year as this is the best time for you as per the 2022 Taurus horoscope. Your actions and achievements can coordinate well with each other, which can then be the reason for success and celebration. Taurus folks would make plans, and many of them may abide by the procedures too. Read More…
Gemini Horoscope 2022:

A unique year is awaiting you in 2022. This is a year where you would be more action-oriented and chase your dreams one after another, just like an endless sky. After each month, you would set up a goal and follow the same relentlessly, which may be something that you lacked in the past, and we're working towards it. Finally, you may reach a point where you may implement everything that you learned in the past. Read More…
Cancer Horoscope 2022:

The focus point for the Cancer natives this year may be Personal life, Career, Finance and Property. All these spheres would be integral and essential, as there are quite happening things that would happen in all these spheres of life. All this year demands from you is hard work, hard work, and hard work, as the year may be rewarding to all those who would work hard and plan to surpass each milestone. Inaction breeds doubt and fear. Action breeds confidence and courage. Read More…
Leo Horoscope 2022:

2022 is going to be an action-oriented year for the majestic lion. Leos this year may focus more on action than on planning and executing. Planning and implementing is one of the niches for the Leo zodiac sign. The results of your actions would be as per the efforts that you put. So, don't complete in haste or mindlessly if you want good results as the work that you may mindlessly do or for the sake of doing may not get desirable results. Read More…
Virgo Horoscope 2022:

The year may have many ups and downs for Virgo native. Therefore, in the year 2022, Virgo natives are advised to be careful in all their actions. Be it your professional life or personal life. It could help if you thought twice before you made a decision. Consulting with your family would also be an apt solution during this year. If you have a second thought about anything, speak to the person you trust the most. Also, trust your instinct, do not let down any thoughts. Read More…
Libra Horoscope 2022:

The year 2022 may be progressive and supportive in many ways. Your ability to experiment may prove to be a boon for you. Experimentation is a quality that may make you stand out in the crowd, predicts Libra Horoscope 2022. To innovate new ideas for the growth of the organisation or even one self's experimentation is essential. It is an integral part of growth. Experimentation helps to cut down the efforts and cost instead of getting it done the usual way. Read More…
Scorpio Horoscope 2022:

In the year 2022, your anxiety level may be high, as you could experience relative ease flowing into your daily routine regularly. 2022 would be a year where you may need to feed your mind. It's essential that you fuel it with healthy habits such as reading a good book, practising meditation, and being active in a community with people of the same thinking and liking. Make it a daily ritual to practise meditation after waking up and before sleep, which may help keep anxiety at bay. Read More…
Sagittarius Horoscope 2022:

When the year 2022 is discussed for the Sagittarius folks, then the following possibilities or points may need to be remembered. First, your ability to experiment may make you capable of sorting out a budget as per the new scheme. This means finance may be one area which you would undoubtedly control at the right time. Thus, your financial position may be more stable and even robust. Read More…
Capricorn Horoscope 2022:

When 2022 is discussed, your attraction towards beauty and harmony may bring you close to new situations. This may make you feel more relaxed and efficient. A sense of joy and cheerfulness may fill you this year. Beauty and attraction may not just be related to one thing. It could be tangible and widespread in various spectrums. It could be related to anything. It could be about art, architecture, or even associated with a new and beautiful place which you may travel around. Read More…
Aquarius Horoscope 2022:

This year which is 2022, you may see harmony to be the keyword for you. You would indeed follow the principles of peace, and this is likely to help you in your endeavour. Further, at work or home or with friends, or with your hairdresser, everyone you meet this year, you may continue spreading your joy and happiness. Thanks to the principles of harmony that you would follow this year. Just make sure that you don't miss out to acknowledge anyone due to ignorance since this can take away your importance in the days to come. Read More…
Pisces Horoscope 2022:

Don't feel left out, Pisces, because you're the last sign among the 12. You have your own power and strengths to keep you above the rest. Time and again, situations arise where you may get agitated pretty quickly this year. You find yourself being lethargic, a couch potato, and lacking the energy to present yourself the way you used to before. You might even miss the charismatic kind of man or woman you were back then. Read More…
Your Accurate Personalised Astrology Predictions Are Just A Call Away – Talk To Astrologer Now!
With Ganesha's Grace,
The GaneshaSpeaks.com Team
Sours: https://www.ganeshaspeaks.com/2022-horoscope/
PIONEER OR DIE ON SPEAR? Full Moon in Aries Astrology Horoscope October 2021 w Guided Meditation
Circle the dates of these four eclipses in your 2021 calendar. A lunar eclipse on Wednesday, May 26 in Sagittarius kicks things off, followed by a solar eclipse in Gemini on Thursday, June 10, a lunar eclipse on Friday, November 19 in Taurus, and finally a solar eclipse on Saturday, December 4 in Sagittarius. Each of these can bring unexpected change, news, or sudden endings, so it's best to lay low and avoid the drama. 
Astrology can't fix everything that happened in 2020 by promising 2021 will be magic, but it can say that healing takes front and center stage.
Lucky planet Jupiter is in rebel Aquarius for most of the year, bestowing goodwill on those who advocate for change. The knowledgeable planet briefly leaves Aquarius and enters wise Pisces from Thursday, May 13 to Wednesday, July 28, before stationing there for a year beginning on Tuesday, December 28. The brief visit to Pisces in the middle of the year will help point out which areas of your life need attention, so carve out time for meditation to keep your head clear. 
Finally, 2021 starts to come to a close when the goddess of love, beauty, and abundance, Venus, goes retrograde in hardworking Capricorn on Sunday, December 19. Remember, when any planet goes retrograde it gives us a chance to review and redo that area of our life that planet affects. For some of us, this could cause a stagnant period of evaluation in our love lives, while others will see much-anticipated financial change. Astrology can't guarantee everything that happened in 2020 will be magically fixed in 2021, but it can say that healing takes front and center stage. Read your sign's horoscope to see what areas of your life need extra attention. 
2021 Predictions, By Zodiac Sign
Aries (March 21 – April 19)
2021 is major for your love life Aries, but only if you drop the drama. As the world starts to heal from the pains of 2020, you need to let go of any habits that may have developed while isolating that no longer serve you. This year brings opportunities for magnificent love, as long as you don't ruin it with an infamous Aries temper tantrum. Read your full 2021 horoscope here.
Taurus (April 20 – May 20)
Last year left you with plenty of time to think, Taurus, and 2021 wants you to act on your desires because you are worth it. This will likely manifest most obviously in your professional life, so don't be surprised if you leave one job for something bigger and better that fills your soul. Practice self-care and don't for a second forget your worth, or else you could risk missing out on an opportunity made for you. Read your full 2021 horoscope here.
Gemini (May 21 – June 20)
After the economic chaos of 2020, this year offers you opportunities to rebuild and grow professionally, but it won't be easy for you or anyone else, Gemini. The hard work and effort you put in last year will start to pay off, but you'll need to keep up some of the momentum. An eclipse in your sign brings a burst of unexpected news, further encouraging your personal growth that the new year brings. Read your full 2021 horoscope here.
Cancer (June 21 – July 22)
2020 kept you so busy that you started crab-walking in circles, Cancer. You're an expert when it comes to taking care of other people, but 2021 asks you to let other people take care of you. This may be hard to do, as it can be difficult to admit when you're vulnerable, but I pinkie promise that it's for your own health and happiness. Read your full 2021 horoscope here.
Leo (July 23 – August 22)
You are ruled by the sun, Leo, so you were actually born to be in the spotlight. Social distancing was hard for everyone, but it's possible it affected your sign the most, leaving you to get creative. As the world starts to heal in 2021, you'll feel like a lion trapped in a cage bursting to get out. When you do, you'll want to say yes to every date and every opportunity, but beware of short-term thinking, Leo. Your 2021 mission is to practice patience and be discerning. Read your full 2021 horoscope here.
Virgo (August 23 – September 22)
As the healer of the zodiac, 2020 kept you busy, Virgo. When you weren't out there giving out masks and delivering meals you became an emotional net for friends and family, and it's likely you over-extended yourself. This year, it may be helpful to work through the trauma you've experienced, either by getting a therapist, meditating, or simply making more time for long walks. Doing things that make you feel calm and balanced may just help you erect boundaries to bring in healthier relationships. Read your full 2021 horoscope here.
Libra (September 23 – October 22)
As the sign of partnerships and balance, 2020 did a number on you. Not only was the world total chaos, but you had to primarily switch to flirting via sext, which while fun, is not the same as batting your eyelashes in real life. However, you still managed to get your fair share of attention. This year offers a chance at healthy, stable, and long-term love, you just need to keep your eyes and heart open. Read your full 2021 horoscope here.
Scorpio (October 23 – November 21)
The pains of 2020 may have brought out your dark side, Scorpio. That doesn't make you a supervillain but it does mean that you may have raised your stinger a few times to pick fights with those closest to you. But that's okay; if the last year has taught us anything, it's that life can be hard, and we all deserve a little more grace. Now that you know how you react in some situations, do what you can to stop giving in to any overly aggressive tendencies. Your friendships will benefit from keeping a cooler head. Read your full 2021 horoscope here.
Sagittarius (November 22 – December 21)
Last year was rough on everyone, Sagittarius, but you felt it super hard. As a fire sign who loves to be the life of the party, when parties were canceled, you may have wondered what the point of it all was — and given into doom-scrolling as a substitute. This year, you'll find purpose again. 2021 asks you to prioritize your health, both mental and emotional. You'll feel much better when you start listening and tending to your needs. Read your full 2021 horoscope here.
Capricorn (December 22 – January 19)
Hello, dear Capricorn. Pay attention, because you're going to like what you read. After the hellscape that was 2020, this year puts your career and money center stage. In particular, you will benefit from leaning into what you love and whatever it is that brings you the most satisfaction. While we all must take what we can get in this economy, this year asks you to take risks and reap the financial rewards. Read your full 2021 horoscope here.
Aquarius (January 20 – February 18)
You care about your community, Aquarius, and the events of 2020 gave you plenty of chances to keep busy by lending a hand. Whether you became your family's point person and organizer of Zoom holidays or dove into activism, you likely stayed so busy tending to others that you forgot about your own needs. Now, 2021 shines a spotlight on you, precious water bearer, and it's time to step into it. Read your full 2021 horoscope here.
Pisces (February 19 – March 20)
Your psychic and empathic abilities are what make you so magical, Pisces, but the weight of the world in 2020 became too much for you. As a result, you probably used stay-at-home orders to retreat a little bit too much. This year asks you to come out of your fishbowl and grace us with your humor and pretty face. Expect major changes in your friend group that overlap with your love life. Are you secretly in love with your best friend? Read your full2021 horoscope here.
---
Read more stories about astrology:
---
These are the signs you're most compatible with romantically:
Find Sophie onInstagramandTwitter.
Sours: https://www.allure.com/story/2021-horoscope-yearly-predictions
Horoscope 2021 best
2021 Horoscopes Preview
2021 Horoscopes Preview
What's Ahead for Each Sign of the Zodiac
(Click on any sign above to navigate to that sign's preview horoscope, or choose a sign from a list below).
2021 Yearly Overview Horoscopes:
What do the stars have planned for you in 2021? Whether you want to know what's going to happen with your romance, your career or your life in general, we have general forecasts for the year ahead. Select your Sun sign (or Ascendant sign) from the drop-down menu or list above for your 2021 Horoscope Overview.
The year 2021: Saturn spends the whole year in the sign of Aquarius in 2021, while Jupiter divides its time between the signs of Aquarius and Pisces. Uranus and Pluto continue their transits of Earth signs Taurus and Capricorn, respectively. Eclipses this year are mostly in the signs Gemini and Sagittarius, but one eclipse near the end of 2021 happens in Taurus.
Horoscope Previews give an overview of the major outer transits for the year. These preview horoscopes outline the areas of life that are expected to improve, present challenges, and change.
See also Cafe Astrology's 2021 Summary Horoscopes for neat summaries of the year ahead for each sign, 2021 Yearly Horoscopes for detailed forecasts for each sign, and 2021 Love Guides for Each Sign for forecasts in the areas of romance and relationships.
Here's to a fun, happy and successful year!
Note: Read the sections for both your Sun Sign and Ascendant for a better picture of what lies ahead in 2021. For example, if you are an Aquarius with a Capricorn Ascendant, read the forecasts for both Aquarius and Capricorn.
Get your unique Personalized Horoscope—over 100 pages long—for a detailed guide to your best days and your most challenging days for attracting love, career success, communication, and more.
---
2021 Yearly Preview Horoscopes:
Featured at Cafe Astrology:
Click for Yearly Forecast Specials
See our detailed Monthly Horoscopes and our Daily Horoscopes.
Cafe Astrology's Yearly Horoscopes
---
More to Explore at Cafe Astrology:
Sours: https://cafeastrology.com/2021-yearly-horoscopes-overview.html
2021 Predictions For Each Zodiac Sign
I remembered how this penis was in me and my breasts began to swell, my nipples increased to the limit, and a pleasant warmth spread inside the abdomen. The guys took out a blanket, wine, fruit and we sat down on it, drank and started some kind of conversation about nothing. Vadim's shirt, which was on me, hid little, the guys openly and eagerly stared at my chest and crotch Kostya sat down next to me.
Now discussing:
Protruding, and my uncle should still be able to see my crotch. But my torment had only just begun. Uncle swung and slapped hard on my bottom. From surprise and sharp pain, I yelled and wanted to jump to my feet, but my tormentor pressed me to the bench with.
1330
1331
1332
1333
1334