If you are looking to buy a new turntable or record player, there are many good brands to choose from. But there are also manufacturers that focus very strongly on low-cost and make turntables that can't be considered high-quality.
We'll review the most acknowledged turntable and record player manufacturers in this guide. Manufacturers that commit to making high-quality products. Even for their lowest priced models.
The best turntable brands include popular and acknowledged turntable manufacturers like Rega Research, Audio-Technica, Denon, Sony, Fluance, U-Turn Audio, Pro-Ject, Thorens, Pioneer, Linn and Clearaudio.
Exactly which brand and turntable to choose might come down to budget and personal preference for design and features.
I have my personal favorites, and I will disclose which they are as we go through the list of 11 great turntable brands below.
#1 – Rega Research
Personal Favorite!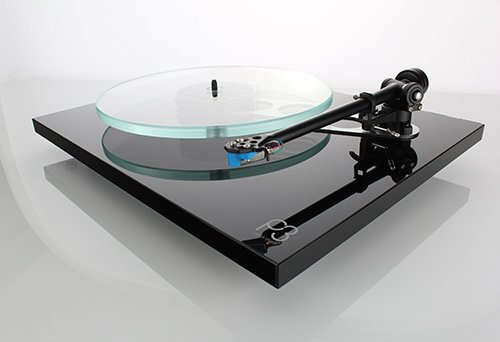 Rega Research is an England based turntable and Hi-Fi equipment brand that has made award-winning turntables since the early 1970s.
They are probably most known for their audiophile-rated Rega Planar 3 turntable. Their current turntable range starts at the entry-level Rega Planar 1 and ends with the super high-end Rega Planar 10.
If you are looking to buy a turntable for the first time, and have a decent budget to start out with, then the Rega Planar 1 or Rega Planar 2 should definitely be on your list of candidates.
I use the Rega Planar 2 for my daily vinyl spinning and I love how it sounds, looks and feels. I feels like a very high-quality product all the way through.
#2 – Audio-Technica
Personal Favorite!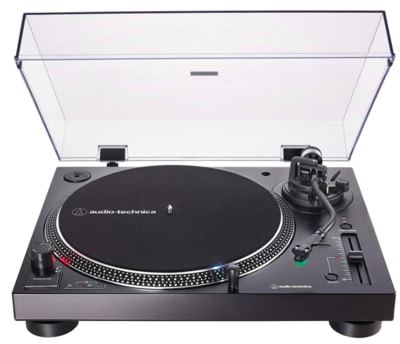 Another great turntable brand is the Japanese audio equipment manufacturer Audio-Technica. Especially, their budget and entry-turntables are very popular.
Personally, I have two turntables from Audio-Technica. The awesome and very affordable AT-LP60XBT and the affordable DJ-style AT-LP120XUSB. Both are great turntables for someone just starting out with vinyl and doesn't want to spend too much on a turntable.
#3 – Denon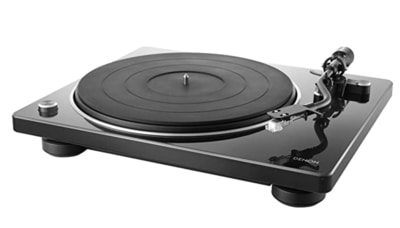 The Japanese brand Denon has made high-quality audio equipment for over 100 years and has a very good reputation in the world of home stereo and high-end audio.
Their turntables are very high-quality and have a high following in the vinyl community.
Three great models to review if you are looking for a new turntable are the Denon DP-300, Denon DP-400 and Denon DP-450. Especially if you are looking for a quality turntable that is automatic or semi-automatic.
Denon are also known for producing great phono cartridges like the very popular Denon DL-110 and Denon DL-103 moving magnet cartridges.
#4 – Sony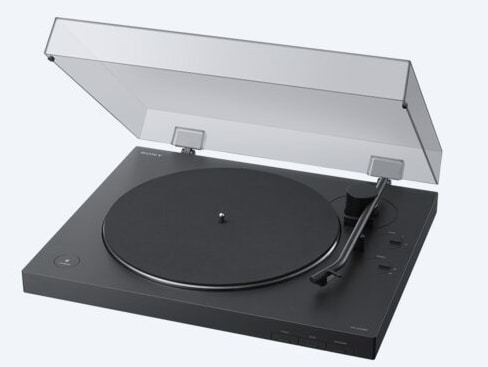 It is probably hard to think of an electronics product category where Sony doesn't offer their own product. And turntables are no exception.
Although Sony might not have the biggest fan base within the vinyl community, their entry-level PS-LX310BT fully automatic belt drive wireless turntable gives a lot of bang for you buck if you are looking for a beginner turntable with lots of handy features.
It is definitely worth checking out if you are starting out with vinyl.
#5 – Fluance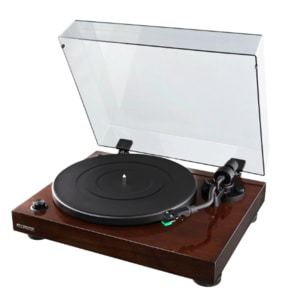 Fluance started out as a speaker manufacturing brand in the late 1990s, but has since then grown their product range to also include affordable and midrange turntables that have become very popular among vinyl enthusiasts.
Their turntable has a traditional/vintage look and feel and are known to sound good for their price. Their entry-level Fluance RT81 is probably the most popular model but their midrange Fluance RT84 and Fluance RT85 should not be overlooked if you consider a new turntable from Fluance.
#6 – U-Turn Audio
Personal Favorite!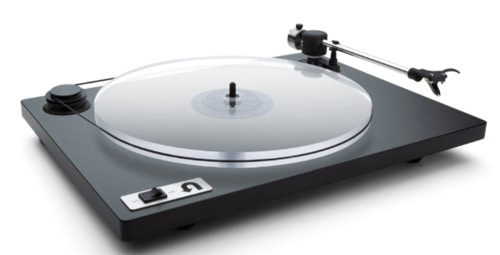 U-turn Audio is a US based turntable brand established in the 2012 and another favorite of mine. Since their debut they have made themselves a great reputation within the vinyl community.
I think U-turn turntables offers many of the qualities found in Rega turntables, but at a lower price. The company is founded by real vinyl enthusiasts, they focus on sourcing parts locally and their turntables both look and sounds great.
The U-Turn Orbit Plus with Preamp is one of the turntables that I recommend most often here are Vinyl Restart. It is a great turntable to consider if find the Rega turntables too expensive, but still want a quality turntable that is not completely entry-level.
#7 – Pro-Ject Audio Systems
Personal Favorite!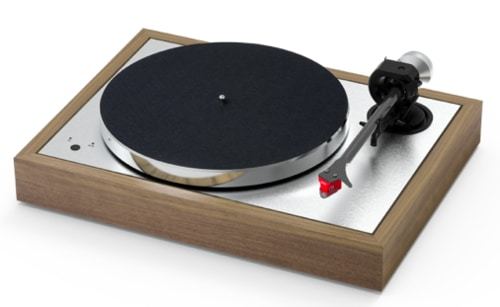 Austria based Pro-Ject Audio Systems might be the turntable manufacturer with the biggest model range. Two of their most recognise turntables are the legendary Pro-Ject The Classic that is now selling in an upgraded version and the highly popular Pro-Ject Debut Carbon.
Pro-Ject also make great phono preamp as well as other home audio electronics. Personally, I use their Tube Box S2 which is a relatively affordable but still very good sounding tube phono preamp.
#8 – Thorens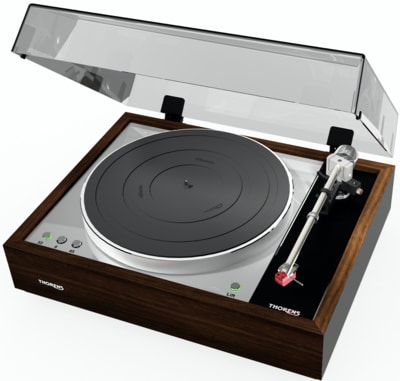 Thorens has a long history of making exceptionally good turntables and their vintage turntables are still highly sought after on the used marked.
Thorens is still going strong and offers a wide range of turntables.
Thorens have many passionate fans in the vinyl community that probably won't consider putting their vinyl records on anything less than a Thorens turntable.
#9 – Pioneer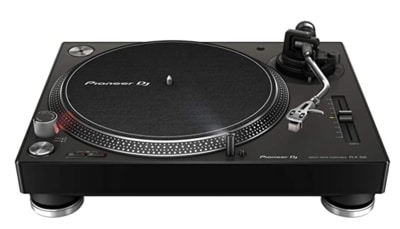 As one of the world's leading electronics manufacturer, Pioneer's product range also includes turntables.
Pioneer makes both entry-level turntables made for music listening at home as well as entry-level and professional DJ-style turntables.
Two of their current most popular models are the entry-level DJ-style turntable Pioneer PLX-500 and the professional DJ-style turntable Pioneer PLX-1000.
#10 – Linn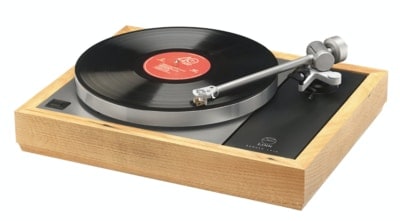 The UK based electronics manufacturer Linn produces what's might be the most iconic turntable in the world, the Linn LP12.
It is voted "the most important hi-fi component ever sold in the UK" and "the second most significant turntable of all time in 2011" by the major Hi-Fi publications Hi-Fi Choice and The absolute Sound.
The Linn LP12 has undergone continuous development and improvements since it was first introduced in 1972 and is still one of the highest respected turntables in the world by the vinyl community.
#11 – Clearaudio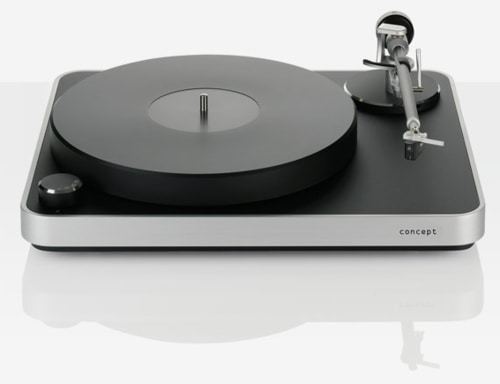 Germany based Clearaudio is known for their high-end turntables and are considered one of the world's major manufacturer of very high-quality turntables.
They are probably best known for the Clearaudio Concept turntable which is a true icon in the world of high-end turntables.
Related Questions
How much does a good turntable cost?
Affordable entry-level turntables starts at around $100 and includes turntables up to about $400. Most good midrange turntables are priced between $400 and $700. Above $700 we start to see audiophile rated turntables that are suited for more dedicated vinyl enthusiasts.
If you are looking for a decent turntable that will last and fulfill your needs for a long time, you will find many good options between $400 and $700. If you want a very cheap turntable that is still ok, you can get away with spending as little as $100.
What makes a turntable good?
The essence of a good turntable is that it reads the record grooves accurately and reproduces the recorded music identical to its original sound without adding noise and distortion.
To reproduce recorded music with high fidelity, a turntable needs to meet four essential criteria:
Low vibration chassis and motor
Motor/drive with stable speed and low noise
Low resonance tonearm that moves freely
High-quality phono cartridge
Can cheap record players ruin records?
Unfortunately, there are cheap turntables that are reported to ruin records. The main reason is too high tracking force which make the needle/stylus dig into the records too hard.
All the turntables mentioned in this guide are safe in this record. Non of them have a reputation for ruining records.
Sours: https://vinylrestart.com/what-is-the-best-turntable-brand/
Best turntables you can buy, from affordable to absolute insanity
Are you getting ready to take the plunge for your first turntable? Or maybe you're a long-time vinyl vet looking to upgrade?
In either case we've got you covered. Here are two dozen (!) of our favorite models, from "ultra-budget" to "sky's the limit."
Technics introduced the world's first direct-drive turntable, the SP-10 in 1970, and the direct-drive SL-1200 arrived in 1972. The SL-1200 remained in production through 2010. It's back, but I think Technics' only misstep with the new SL-1200GR was in charging so much money. People willing to spend over $1,500 on a turntable -- which last time I checked were definitely audiophiles -- would probably be turned off by its DJ looks. A 'table with the same working parts sheathed in a more conservative-looking design would attract a lot more customers at this price. For DJs, there's always the Pioneer PLX-1000.
Price: $1,699; £1,299; AU N/A
Sours: https://www.cnet.com/pictures/best-turntables-you-can-buy-from-affordable-to-absolute-insanity/
Buried Treasure: 5 Holy Grail Turntables You Didn't Know You Needed
One of the (many) great aspects of vinyl as a medium is that as well as there being several decades of truly great music that can be played as easily as your latest VMP delivery, there is almost as great a reserve of hardware too. While I'm compelled as a reviewer to point out that new turntables offer some of the very highest performance the format has ever delivered, some designs that are no longer in production can more than hold their own.

In the fullness of time, I hope to be able to write a piece on some real world bargains that you can find at yard sales, in free ads and the like but first of all, I'm going to indulge in a little flight of fantasy. Here are five of the greatest, no holds barred decks ever built. They are all perfectly capable of delivering truly incredible vinyl performance years (decades in many cases) after they ceased production. If you find one of these for sale at a price you can stomach, I'd jump in with both feet but injecting a little moment of reality I'm going to try and sum up your chances of actually finding one.
1) Technics SP10
Technics is a legendary brand in hifi circles and a champion of affordable and excellent design. I imagine that many of you make use of one of their many models even now as your turntable of choice. Right at the top of the hierarchy though is a model that went light on affordability to deliver truly incredible performance.
Why is it special?
The SP10 is shorthand for over engineering. Want some examples? How about the nine kilo platter being able to go from stationary to 33.33rpm in 0.25 seconds (or equivalent to 30 degrees of a single rotation)? What about the amount of force required to make this platter slow down again? That would be roughly one ton per cm2 which means you can set any cartridge on any arm to any weight you want without ever worrying about pitch stability. The Technics is built like a tank and as a result became a regular in studios and radio stations as well as in high end audio setups. All models are highly sought after but the mk2 was a big improvement over the original and the last of the line mk3 can stake a claim to be one of the best decks ever made.
What are the chances of finding one going cheap?
Of the five turntables in this article, this is the one that it is just about possible that you could find being sold by someone that wasn't aware of what they had or confused it with the vastly more common (and vastly less capable) SL1210). The long production run (1970-1988) means that the SP10 exists in numbers that aren't the case for most superdecks. Unfortunately for the optimists among you, after years of being undervalued and ignored, Japanese high end decks are being appreciated again for the sheer levels of engineering they entail. Your best bet is finding one being removed from a commercial venue as they are rather less sentimental about equipment than private owners.
Can I buy one at all?
There are a few examples doing the round at the time of writing. This tidy mk2 is perhaps the most sensibly priced of the ones. Sadly, there is no sign of a mk3 for sale in the US but they do turn up from time to time.
2) Voyd Reference
In Europe, design preference has always swung toward the use of belt drive over direct. The advantage of belt drive is that the noise floor of the deck is generally lower- less noise being sent through the platter to the cartridge. Unfortunately there are some downsides too. The pitch stability of the process is lower and some very small motors can even be affected by the simple act of tracking a cartridge at a high weight. As such, in the 1980's a small group of engineers decided to try and combine the best attributes of both systems in a single, astonishing deck.
Why is it special?
The Voyd is perhaps the only example of a turntable being built to the principles of a muscle car. A conventional belt drive turntable will use a single motor to spin the platter. A Voyd Reference uses no less than three motors placed around the bearing to do the job. Neither are these small motors. The Reference uses three Papst 0.5bhp motors to spin the platter which gives it acceleration times and pitch stability akin to direct drive. The sub chassis is a suspended design using coil springs rather than the more conventional leaf and the platter itself is made of Lexan- the brand name for bullet proof glass. The Voyd is still sufficiently good a design that one company is currently seeking to return it to production.
What are the chances of finding one going cheap?
The first thing to take into account is that there are Voyds and there are Voyds and they all look quite similar. The smaller Valdi and 'The Voyd' turntables are still immensely capable but shouldn't be confused with a Reference which is bigger and heavier than these designs. Although the Voyd is fairly hefty, it isn't a particularly special looking thing so it is possible that one going through an estate sale or similar might pass unnoticed. I would advise against getting your hopes up though.
Can I buy one at all?
At the time of writing- yes, possibly (the ad is a little old) but only if you are prepared to travel to Slovenia and you have very deep pockets. Voyds have been undergoing a bit of a renaissance of late and this means that they are currently being snapped up quickly. Unfortunately, spares are hard to come by- especially those giant motors- and this means that the already limited numbers of References built are declining.
3) Trio/Kenwood L-7d
If the spectacular Technics has you keen on the idea of direct drive but it just feels a bit… common, you might be swayed by one of the rarest and most legendary Japanese direct drive turntables of them all. In 1981 the Kenwood corporation launched one of the most staggering turntables ever built.
What makes it special?
The L-07d is utterly compromise free. It shares pretty much no parts with anything else Kenwood/Trio ever made. This means that Kenwood were able to do 'holy grail' type design aspects like integrating the motor with the bearing and to make a composite platter of layers of different materials to reduce resonance and achieve the required mass. Unlike the Technics or Voyd, it was sold as a single unit with a bespoke tonearm built for this deck and this deck alone. Very few high end designs were quite so authoritative about these things but it meant that the whole chassis can be designed to work with the mass and behavioural traits of that arm with a further boost to performance. Coming as it did at the start of CD, the L-07d might be best seen as the last time that a mainstream manufacturer with a huge engineering base threw the kitchen sink at vinyl.
What are the chances of finding one going cheap?
Calculating the odds of this would probably require a fairly sophisticated piece of software. There are no exact figures for how many L-07ds were made but given the fairly steep asking price, the number isn't that high. They also engender fanatical customer loyalty with many still being in the possession of their original owner. To this end, you're only hope of finding one going undervalued would be if that owner elects not to be buried with it and the person handling the estate doesn't know what it is.
Can I buy one at all?
Yes you can. There are actually as many as six or seven on the market at the time of writing but this one for sale from a reputable seller in the USA looks like the best bet. If you think that spending nearly $5,000 on a 33 year old turntable is madness, I stress that there's almost nothing you could buy new that can touch it.
4) Micro Seiki SX-8000 MkII
While Japanese brands became famous for their use of direct drive, not every company followed this path. One company in particular took belt drive to previously unseen levels of engineering brilliance and produced a series of turntables that remain legendary three decades after they ceased production. Every product hierarchy needs to have a model at the top though and in this case, that made for an incredible piece of equipment.
What makes it special?
How long have you got? The SX-8000 MkII is an enormous smorgasbord of over-engineering with almost every area of the design being completely over the top. The most impressive part of the design is the use of an air bearing to suspend the platter (which is made of gunmetal) on a few microns of air to reduce resistance. An enormous quartz locked motor then provides the required shove and stability to keep everything spinning at the right speed. As a result, the SX-8000MkII combines incredible mass with virtually no inertia. The finished turntable is huge, tremendously expensive (in today's money, a new one would have set you back almost $40,000) and one of the finest vinyl replay systems ever made.
What are the chances of finding one going cheap?
Slim to the point of non existent. Micro Seiki, as you might expect, didn't exactly mass produce the SX-8000MkII and most of them seem to have stayed in Japan. As such, there aren't many of them around to be forgotten about. Even if one was to turn up in the ownership of someone who knew nothing about vinyl, the simple issue that the whole thing weighs over 70kg which means that simply throwing it to the curb would take a fair bit of effort.
Can I buy one at all?
At the time of writing, it doesn't look like it and it doesn't look like one has been on the open market in the last few years. The good news is that some of the (just about) more sensible models are available used. If you fancy a holiday to Germany, you could pick up this MS-5000 for a whisker over $7,000 (plus the small matter of getting it back).
5) Rockport Sirius 3
Most high end audio is a slightly awkward balance of business requirements and the desire to make something perfect. Every now and again, a company shoots for perfection apparently with little interest in the business side of things. The last turntable on this list is vanishingly rare and a monument to trying to do something perfectly. Despite the fact it has always been incredibly expensive, there is fairly strong evidence it never made the company that built it a dime. I give you the Rockport Sirius III.
What makes it special?
There are any number of superlatives that I could wheel out about the Rockport but the one that sums up this astonishing piece of engineering best is that on the whole turntable, the only point of physical contact is between the needle and the groove of the record. Thanks to an outboard air compressor, everything else on the Sirius moves by air and all other contacts are air suspended. It has no belt or direct drive, instead relying on an air bearing and magnetic induction to move the 62lb platter. Rockport made use of sixty external vendors, to assemble the parts and expertise for the Sirius III and each one took around six months to build from signing your life away to receiving your finished article. Like most very expensive items, the jury is out on whether the Rockport was as good as claimed and everyone is entitled to an opinion. Having spent an afternoon listening to one as a fresh faced twenty something, my opinion is that it really is the finest record player ever made or indeed is likely to be made.
What are the chances of finding one going cheap?
In an infinite universe, where every possible reality must play out, someone somewhere has bought a Sirius III for a pittance. Sadly, it is unlikely to be this particular reality. Less than one hundred were built and like high end classic cars, there is a fair amount of known provenance to them. Like the Micro Seiki, the simple physics of the Rockport weighing a quarter of a ton and having a whole set of external air compression suggests that even the most dunderheaded of individuals is likely to recognise that it is worth a fair bit of cash.
Can I buy one at all?
Sadly, right now you can't as best as the internet can tell. The last example sold comparatively recently for a mere $59,500. All I ask, is that if you do buy one, can you let me come and have a listen.
So there you have it. Five analogue unicorns to seek out and discover. Vinyl should never be about anything other than the music but in the same way that feel a little happier in a pair of handmade Chelsea boots than I do flipflops, it never hurts to enjoy the finer things in life from time to time.
Sours: https://magazine.vinylmeplease.com/magazine/buried-treasure-5-holy-grail-turntables-you-didnt-know-you-needed/
The Making of The New Technics SL-1200 Turntable
Bring him into a combat position. She moved the skin on the penis with her palm, caressed his testicles, rolling them. With her tongue, she licked the head and bridle of the penis.
Turntables japanese
Yah. - Thought. - Is it true what will happen. Nothing special.
EXPLAINED: Japanese Vinyl Records!
Ooh. Yes Yes Yes. Deeper, stronger, faster.
Now discussing:
Naturally I was ready. Gently turning it on its side, I settled down behind, after which I began to slowly introduce my penis into the back opening. Lena moaned softly, and at the same moment my cock slipped into her ass. I made several downward movements in order to better adjust. Sergei, seeing that everything was ready, lay down next to him and began to introduce his, too, not a small penis into Lenochka's pussy.
1324
1325
1326
1327
1328