ThreatList: Human-Mimicking Bots Spike, Targeting e-Commerce and Travel
Bad bots, bad bots, whatcha gonna do? Target e-commerce, the travel industry, media and online marketplaces, that's what.
Those are the top four verticals attacked by bots in the last year, according to data released on Wednesday from Radware, with e-commerce accounting for the most activity.
In 2019, overall bad-bot traffic grew by 26 percent, rising to account for a quarter (24.5 percent) of total internet traffic. Automated attacks on mobile phones and APIs are rising too, with bad bots accounting for 15.4 percent of the total traffic on mobile devices.
Web applications are the most exploited attack surface across industries. In 2019, 35 percent of the total traffic were bad bots on web applications, an increase of 10 percent year-over-year. And on a related note, attacks on APIs have ramped up in the last few years. In 2019, 16.6 percent of the traffic on APIs were bad bots, rising from 14.3 percent in 2018.
"Despite their rapid and widespread implementation, APIs remain poorly protected and are a vulnerable surface for automated threats," according to Radware. "Personally identifiable information (PII), payment-card details and business-critical services are at risk due to bot attacks on APIs."
Radware noted that cybercriminals use bots in many ways: Sophisticated bots built to circumvent security measures and take over user accounts by mimicking human behavior; denial-of-service bots that prevent online checkouts or take down specific pages; bots built for mobile environments; those that exploit vulnerabilities in applications and APIs; and custom, targeted bots that are built to attack specific companies or competitors.
What that bot activity looks like tends to vary from vertical to vertical, according to the analysis.
Different Verticals, Different Attacks
In e-commerce for instance, Radware has seen bad bots attacking web applications, mobile apps and APIs. Specific attacks include "payment fraud on checkout pages to content scraping (prices or product info) on product pages, coupon scraping, inventory holdups and cart abandonment, as well as various forms of account takeover, including brute force and credential stuffing on the homepage or user login page," the firm noted in its writeup.
In the media and publishing realm, most of the observed bot activity in Radware's telemetry is focused on ad fraud, and organizations looking to disrupt competitors' advertising efforts.
The motivation for bot attacks varies by industry. Click to enlarge.
"Media and publishing outlets use many good bots for advertising and affiliate programs; their main challenges are to filter out dirty bot traffic as well as to correct marketing analytic tools," according to the report. "In this vertical, it is common for competitors and ad platforms to scrape data and content or attempt to skew the analytics of the media campaigns, causing further harm by leading the targeted publisher to make thwarted decisions that are based on false data."
Advertising is also at the heart of attacks on online marketplaces and classifieds (think eBay, Craigslist, Etsy and others).
"[These businesses] rely on the credibility and trust of consumers to grow their businesses," Radware noted. "As they attract more traffic, these companies benefit from performing as hubs for advertisements. Their objective is to keep ads secure from scraping — especially from competitors — which may also run scripts to collect users' sign-up information. This effort is why we see more bad bot traffic against the homepage."
And finally, the most common bot attack type for the travel industry (consisting of airlines, transportation and hotel chains) is "denial of inventory." This is a tactic meant to restrict the availability of bookable properties or airline seats for actual humans. In its analysis, Radware found that a full 29 percent of the traffic to booking sections is generated by bad bots.
"These bots can hold inventory for as long as the bot herder chooses making it unavailable to real users, thus causing an immediate financial impact on the victim," the firm explained. "Empty hotel rooms are locked up, and airline seats go unsold. The bots run in a loop and hold the rooms or tickets after timeouts are generated and the inventory is supposed to go back to the pool."
Another common issue is bot activity that takes advantage of loyalty programs and rewards, the firm added.
Varying Sophistication Levels
Notably, sophisticated bot activity increased 18 percent in the past year and now account for 45 percent of the bad bot traffic overall, according to Radware.
Radware's classification of bot sophistication. Click to enlarge.
"Bots have evolved significantly since their origins as simple scripting tools that used command-line interfaces," according to the report. "Bot developers now use JavaScript and HTML5 web technologies to enable bots to leverage full-fledged browsers. The bots are programmed to mimic human behavior when interacting with a website or app to move the mouse, tap and swipe on mobile devices and generally try to simulate real visitors in order to evade security systems."
From an industry-specific perspective, the sophistication level of e-commerce bots tends to be higher than in other verticals, the analysis showed, with 58 percent of the activity consisting of distributed, mutating bots that are programmed to not have repeating behaviors. These are custom-tailored to fool bot-management technologies that use data and behavioral profiling to identify false, non-human actions. Radware also noted that bots carrying out denial-of-inventory (in this vertical, that means denial-of-service attacks on checkout pages) and ATO attacks also require advanced capabilities to impersonate a real human user.
That said, some attacks, such as payment-card scraping, can be carried out by simple scripts, Radware noted – as is seen in Magecart attacks.
The use of bots built to masquerade as humans is also common in the travel industry, according to Radware. Nearly two-thirds (38.4 percent) of bad bots accessing these types of travel web properties fall into this category.
"Bad bots are evolving to be more sophisticated in their capabilities to mimic human behavior and circumvent conventional security protections," Radware said in its report. "These developments not only threaten application security and user data but also directly impact revenue-generating transactions. As a result, organizations' brand reputations, customer trust and sensitive data are at greater risk than ever before."
Inbox security is your best defense against today's fastest growing security threat – phishing and Business Email Compromise attacks. On May 13 at 2 p.m. ET, join Valimail security experts and Threatpost for a FREE webinar, 5 Proven Strategies to Prevent Email Compromise. Get exclusive insights and advanced takeaways on how to lockdown your inbox to fend off the latest phishing and BEC assaults. Please register here for this sponsored webinar.
Also, don't miss our latest on-demand webinar from DivvyCloud and Threatpost, A Practical Guide to Securing the Cloud in the Face of Crisis, with critical, advanced takeaways on how to avoid cloud disruption and chaos.
Sours: https://threatpost.com/threatlist-bots-spike-e-commerce-and-travel/155302/
KashFlow, SilFer Bots, Etsy Integrations
What is Integromat?
Integromat will automate processes that you currently handle manually. It is not only capable of connecting apps but can also transfer and transform data. It works 24 hours a day, seven days a week and does not require your intervention. Simply set Integromat to do what you want and let it work for you. Save your time!
Triggers
Watch Cart Abandoned INSTANT
Triggers when a cart is abandoned
Watch Live Chat Disabled INSTANT
Triggers when live chat is disabled with a user. Be aware that it will not be triggered if the live chat is already disabled for the user.
Watch Live Chat Enabled INSTANT
Triggers when live chat is enabled with a user. Be aware that it will not be triggered if the live chat is already enabled for the user.
Watch New Order INSTANT
Triggers when a user places a new order.
Watch New or Updated Custom Field INSTANT
Triggers when custom is set or changed. Please be aware that it will not be triggered if the new value is equal to the old value.
Watch New Tagged User INSTANT
Triggers when a tag is applied to the user. Please be aware that it will not be triggered if the user already has the tag.
Watch New "Trigger Integromat" Event INSTANT
Triggers when the user reaches the "Trigger Integromat" action in your bot.
Watch New User INSTANT
Triggers when a new user uses your bot. Be aware that it will not be triggered if the user deletes the conversation and start again.
Watch Order Concluded INSTANT
Triggers when you change the status of the order to "Concluded".
Watch Tag Removed From User INSTANT
Triggers when a tag is removed from the user. Be aware that it will not be triggered if the user doesn't have the tag.
Watch User Added to Sequence INSTANT
Triggers when the user is added to a sequence. Be aware that it will not be triggered if the user already has added to the sequence.
Watch User Removed From Sequence INSTANT
Triggers when a user is removed from a sequence. Be aware that it will not be triggered if the user already has removed from the sequence.
Watch Shop Receipts
Triggers when a new show receipts is added.
Actions
Create a Customer
Creates a new customer.
Create an Invoice
Creates a new invoice.
Delete a Customer
Deletes a customer specified by ID.
Delete an Invoice
Deletes an invoice specified by ID.
Get a Customer
Retrieves a single customer specified by ID.
Get an Invoice
Retrieves a single customer's invoice.
Make an API Call
Performs an arbitary authorized API call.
Update a Customer
Updates a customer specified by ID.
Update an Invoice
Updates an invoice specified by ID.
Add Tag to User
Adds a tag to a user.
Clear User Custom Field
Clears a user custom field.
Create New Contact
Creates a new SMS contact.
Find User by ID
Gets single user by ID
Mark Order as Paid
Marks order as paid.
Remove Tag from User
Removes a tag from user
Send Flow to User
Sends a flow to a user.
Send Text Message to User
Sends a text message to the user
Set Custom Field
Sets a user custom field
Create Listing
Creates a new listing
Create User Address
Creates a new UserAddress. Note: state is required when the country is US, Canada, or Australia. See section above about valid codes.
Delete Listing
Deletes a listing.
Delete User Address
Deletes the an account user address with the given id.
Get Inventory
Gets the inventory for a listing.
Get Ledger
Gets a shop payment account ledger.
Get Listing
Retrieves a listing by ID.
Get Offering
Get a specific offering for a listing.
Get Product
Gets a specific offering for a listing.
Get Shop Receipt
Retrieves a shop receipt by ID.
Get Transaction
Retrieves a shop transaction by ID.
Get User Address
Retrieves a an account user address by id.
Get User Profile
Returns the user profile object associated with an account user.
Make an API Call
Performs an arbitrary authorized API call.
Submit Tracking
Submits tracking information and sends a shipping notification email to the buyer.
Update Listing
Updates a listing. Note that the Etsy API will attempt to activate a Listing after every edit operation. This may result in charges to the user's Etsy bill. To edit an inactive Listing without activating it, pass the optional parameter State = Inactive.
Update Shop Receipt
Updates a shop receipt.
Update User Profile
Updates the user profile object associated with an account user.
Upload a Listing Image
Uploads an image of the specified listing.
Searches
List Customers
Returns a list of all customers.
List Invoices
Returns a list of all customer's invoices.
Find All Listings
Retrieves a list of all listings which are active, interesting, trending or featured treasuries.
Find Ledger Entries
Gets a shop payment account ledger's entries
Find Shop Listings
Finds all listings associated with a shop.
Find Shop Receipts
Retrieves a set of receipt objects assciated to a shop.
Find Transactions
Retrieves a set of Transaction objects associated to a shop, listing or receipt.
Find User Addresses
Retrieves a set of user address objects associated to an account user.
Find Users
Finds users who circled or are circled by an account user or gets the details of an account user.
© 2021 Integromat by Celonis. All rights reserved. Integromat® is a registered trademark.
Sours: https://www.integromat.com/en/integrations/etsy/kashflow/silfer-bots
What's the Difference Between Etsy Views and Visits?
Reading time: 5 minutes
Ever wondered about the difference between views and visits on Etsy? If so, you are far from alone. You see data on these in your Etsy stats. But a visit and a view sound like pretty much the same thing, right? Can you really use this information to improve your Etsy shop? Improve your Etsy sales?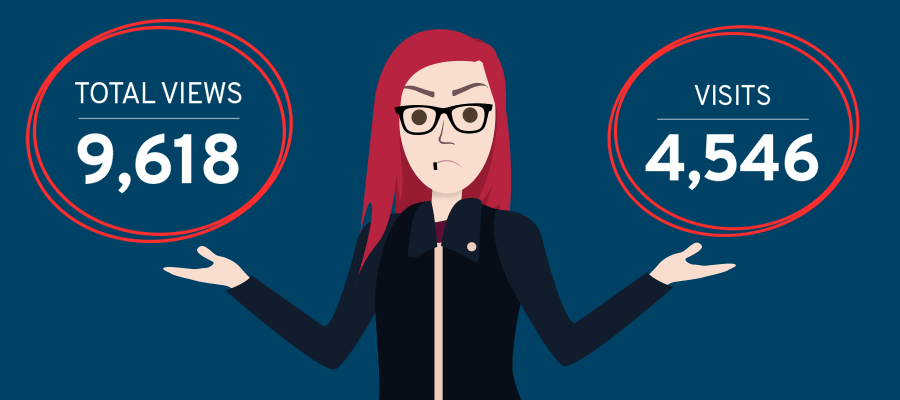 Well, I'm Etsy Coach Starla Moore, and today we'll be breaking this down. Along the way, I'll have tips on putting this to work in your Etsy shop. And now is the perfect time of year to work on this. For most sellers, sales have slowed down. Use this time to improve your shop, well before the next holiday season. Because understanding the difference between visits and views can actually lead to getting more Etsy sales. So, let's get to it.
What are visits on Etsy?
Visits represent the number of people who looked at your shop or one of your listings throughout the day. This information refreshes a few times a day. Go look in the top left corner of your Stats page. Right beside the date range you'll see a time stamp showing when your data last refreshed.
Wondering why Etsy does this all refreshing? It's to filter out noise caused by bots. A bot – short for robot – is a software program that performs automated, repetitive, pre-defined tasks. Bots typically imitate human user behavior. On Etsy they are designed to go around just clicking on a bunch of random things. (And thereby messing up your stats.) Something I'm sure we've all experienced at one point or another. When your stats just look a bit wonky, and the numbers don't match up? That is probably due to bot activity.
You might also notice that by the end of the day, sometimes your numbers don't appear to reconcile. Or maybe they even decrease over the course of the day. That's because at the end of each day, Etsy filters out as much bot havoc as they possibly can. Therefore, your visit count might look like it's going lower. But in reality, that's just Etsy filtering out all the bots that have swarmed our shops.
So don't be upset if you see that your visits go down throughout the day. No big deal. It's just Etsy helping us out by getting rid of information that is never going to benefit us. Because bots don't want to buy our stuff.
What are views on Etsy?
If visits reflect the number of people who looked at your shop or listing, what are views? Views are the total number of times a shopper looked at any of your other listings during their visit.
Let's use an example. Say you are searching for a decorative wall clock on Etsy, and you click on one listing. Let's say you really liked that product. So you decide to go to that shop owner's store to look at a few more of their items. You click through five more of that shop's listings.
This would count as one visit but a total of six listing views. Because on top of the original listing that you viewed – the decorative wall clock – you looked at five additional listings in that shop. This adds up to a total of six listing views and one visit.
How can understanding this increase your Etsy sales?
Compare your visit data with your average listing views. Doing so can be interesting – and useful! The difference between views and visits will show whether shoppers are actually sticking around to explore your shop a bit. Are they looking at any other items? Or do they just view one listing and bounce?
My advice: analyze these stats! Through them, you can observe what your shoppers are doing. And if you notice that visitors just aren't staying to look around? Then I'd say it might be a good idea to go into your listing descriptions and start linking products that pair well with other products. Or are related in some other way.
For example, say you have a listing for a silver bracelet. In the listing description, mention that you have a matching necklace in your shop. And be sure to include a clickable link to it! This encourages shoppers to explore your shop more. And makes it easy for them to do so.
Aim to add to every listing some links to other listings you have. One that's in the same design, or the same materials, or in the same product line.
Haven't filled all 10 of your product image slots? Great! Fill them up with pics of related items you offer in your shop. Then, somewhere near the top of that listing description, mention them. "Matching earrings shown are available separately; links below."  
You could even include a picture that shows the matching pieces together. Just be sure to make it abundantly clear that these other pieces must be purchased separately. Best practice: add a text overlay to any pics that show related items. Just to clarify.
Cross-selling and upselling
There's a name for this practice in marketing. Two names, actually. Cross-selling is when you show customers offerings that complement or supplement the item they are purchasing. Like adding a link to a listing for earrings that match the necklace they're currently viewing.
Upselling occurs when you encourage a customer to add on services, or purchase a more expensive model. On Etsy, "add-on services" could be offering to customize or personalize a piece for an additional charge. Or a shipping upgrade. Or linking a necklace made with glass beads to a listing that has the same design made with gemstones.
Hope this has helped you figure out the difference between Etsy views and visits. I'll close this post with some other eRank articles on what you can do to improve your Etsy shop – and improve your Etsy sales.
See you around!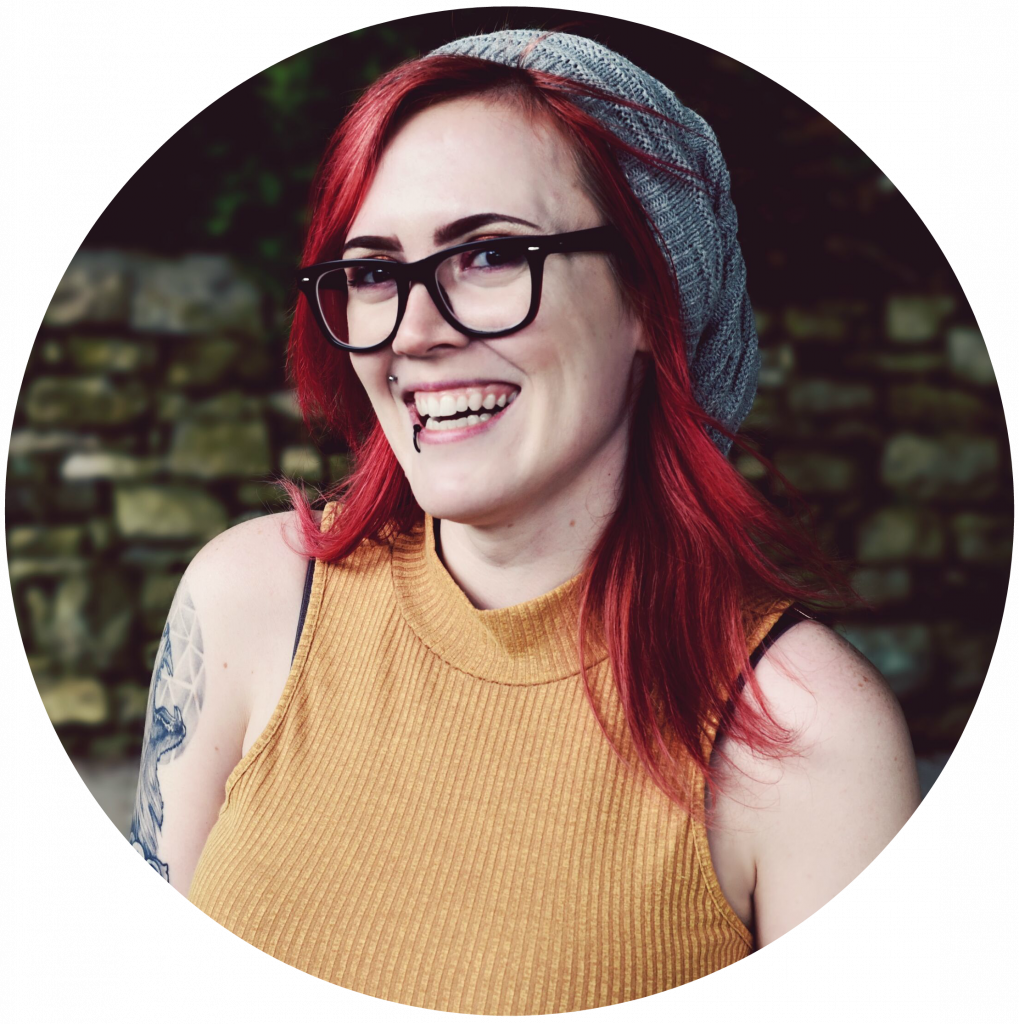 Starla Moore, CEO – Handmade Alpha Academy
RESOURCES
Boost Views with eRank's "Track Changes" Tool
Improve Your Etsy Shop Using Visibility Scores
Improve Your Etsy Shop with Visibility Scores, Part Two
Etsy Tags, Etsy Keywords: the Difference
Etsy SEO for Beginners
Sours: https://help.erank.com/blog/whats-the-difference-between-etsy-views-and-visits/
ETSY SEO 2021? ACTUALLY How to Rank Higher on ETSY SEARCH ALGORITHM \u0026 TOP SECRET Etsy SEO tips 2021
Are you new to Etsy? Have you found the perfect bot, but not sure which proxies to use? Our article of the best proxies for Etsy will help you with that.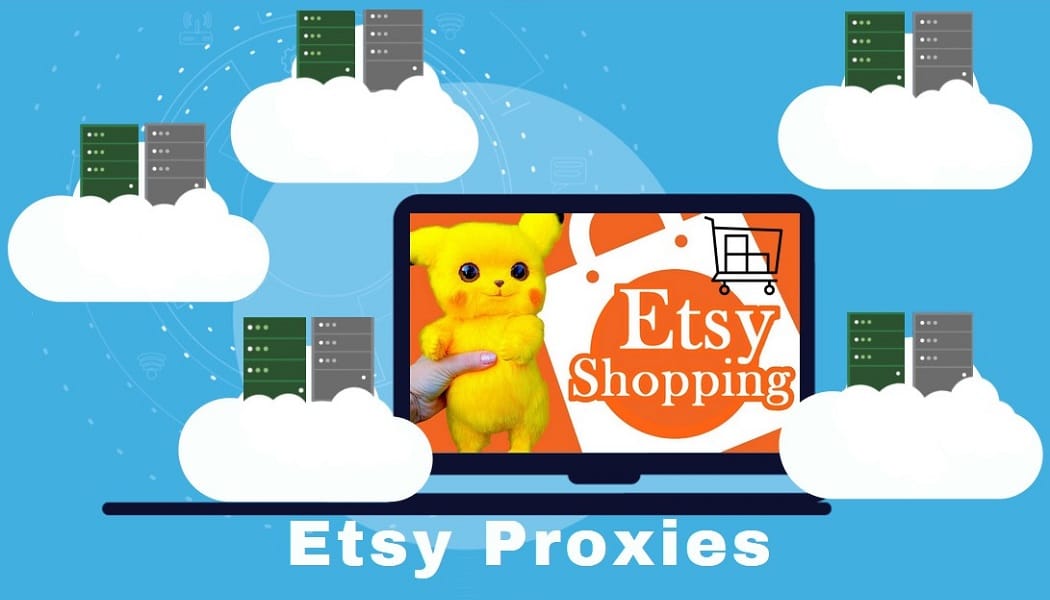 For almost 15 years, Etsy has been the industry standard when it comes to selling hand made and unique items. This e-commerce site provided a platform for many talented individuals that did not have the means or sources to start their mini-businesses.
Even though Etsy provides the platform, the task of growing your account remains a task for you. Some people start that venture manually and go through the tedious task of growing their profiles for years. In recent years bots began to arise. Just as you would typically get a bot to grow your Instagram account, not you can have a bot for your Etsy account. The end result is different, though. On Etsy, you sell what you create, so as your profile grows, you start to sell more, which in return increases your profit.
Another type of bots you can use for Etsy are bots for making purchases. Similar to sneaker bots where you use automated software to make a purchase of a reputable retailer, Etsy purchase bots are used to get your hand on a unique piece of item that you and only you will own.
Regardless of how and for what you use bots, there is one essential thing that always goes along with them – proxies. In order to have the Etsy growth bots function correctly without getting detected, it is imperative to use them. Proxies act as a gateway between you and the internet and successfully mask your original IP address from any server or service that you want to access.
To help you in the search for the best proxies for your Etsy bots in this article, we are going to cover the top three residential and top three datacenter proxy providers.
---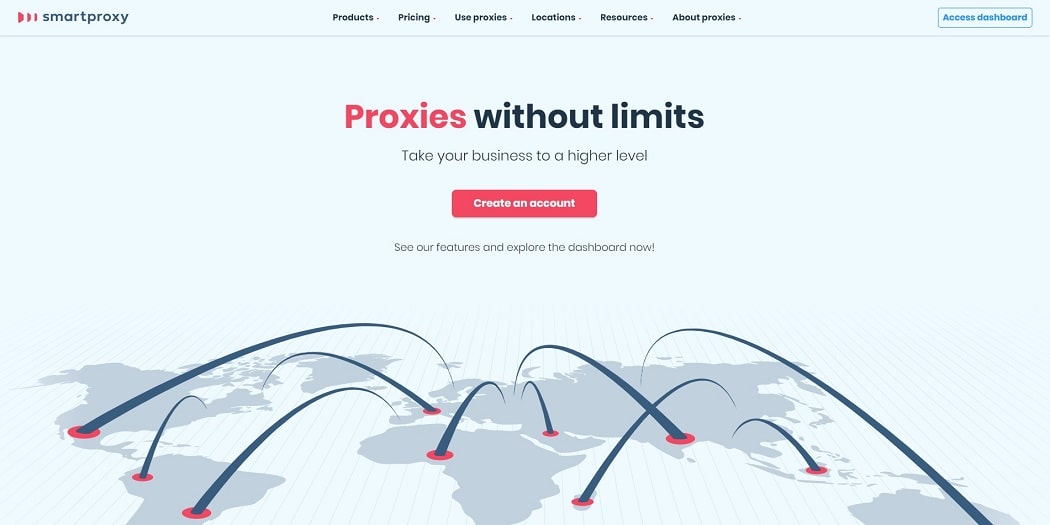 The first Etsy proxies we are going to recommend come from Smartproxy. This proxy provider may not exist as long as some of its competitors, but it is still an excellent provider that we can recommend. The pool of residential proxies consists of over 10 million IP addresses in almost 200 locations around the world – meaning that your bot will seem like it is working from everywhere.
The advanced IP rotation and geo-targeting, combined with the fact that everything goes through a real desktop or laptop device, will only make things look more authentic. The best of all is that these Etsy proxies are not as expensive as some of the others on the market, making them affordable even for people on a tight budget. There are a few downsides, though. Even though you get unlimited connections and threads, there is a cap on the bandwidth. Also, the city level geo-targeting is limited to only a handful of cities.
Read more: How to configure & Use Smartproxy residential Proxies?
Pros
10 million proxies in almost 200 locations
Cheaper than most competitors
Username and IP whitelist authentication available
Advanced rotation control
Cons
City-level geo-targeting limited to only several cities
All pricing plans have a limit on the bandwidth
No trial, only 3-day money-back guarantee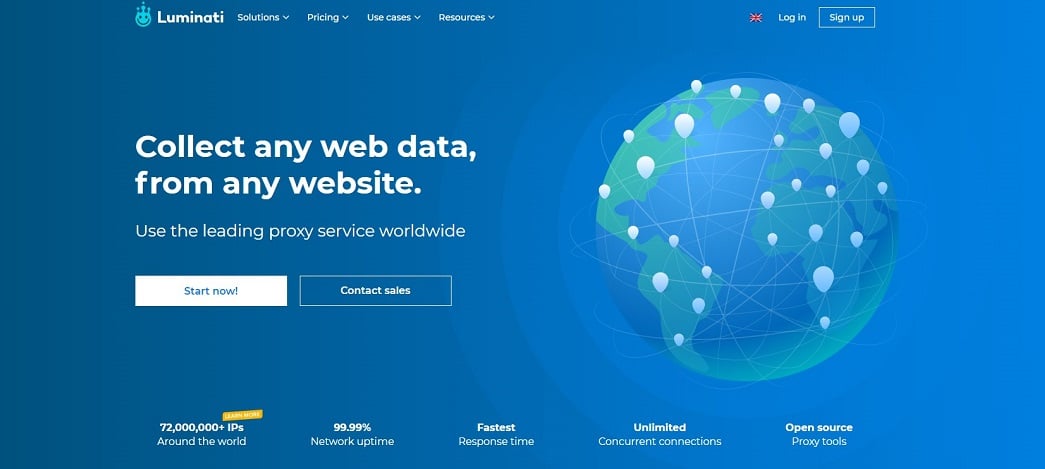 Luminati is not the most popular provider for Etsy proxies; it is the most popular proxy provider in general. Among the many things that make this provider stand out is the number of proxies in their pool. With an IP pool of over 72 million proxies, this is the largest network you can find anywhere on the internet. best of all is that the proxies can be found in literally every country in the world. These two things alone make Luminati an excellent provider for Etsy proxies.
Set up for limitless rotation and advanced rotation options, you will have absolutely no problem using them for your Etsy purchase or growth bots. As with all providers, there are some downsides. Having so many proxies does not come cheap, and Luminati is among the most expensive providers on the market. The advanced rotation settings might be a problem to find because the dashboard seems like it could use a bit simpler layout. Even though bandwidth might not be crucial to your Etsy bots, Luminati's pricing packages have limited bandwidth. On the flip side, you can test drive the proxies with your Etsy bot for seven days before purchasing.
Read more: Luminati Guide: What is Luminati & How to use Luminati Proxies?
Pros
The largest network of proxies on the market
Advanced rotation and geo-targeting
Excellent performance
7-day free trial
Cons
The dashboard can be overwhelming for some users
Expensive
Limited bandwidth
The last provider for residential Etsy proxies is Geosurf. Compared to the other two providers on our list, this seems like a new contender. In reality, Geosurf has been around for quite some time, and it is a decent provider. The 2 million available proxies in over 130 locations around the world are not breaking any records, but they are more than enough for any Etsy bot.
Combine this with the rotation AIO offered by Geosurf, and you are ensuring that you will never be detected. The pricing is not this provider's strongest suit. If we compare Geosurf to Luminati, we see that they are similarly priced, but with not the same options and features. With the price aside, there are still things that can make you reach out to them to get your Etsy proxies. Geosurf will offer you the option to test their proxies with a 24-hour trial limited to only 1 GB of bandwidth.
Read more: How to configure and use Geosurf Proxies on Windows 10?
Pros
Easy to use dashboard
IP addresses in over 130 locations
Decent geo-targeting options
Cons
Expensive for what it offers
Much fewer proxies available compared to competitors
Trial too limited
---
Datacenter Proxies for Etsy bots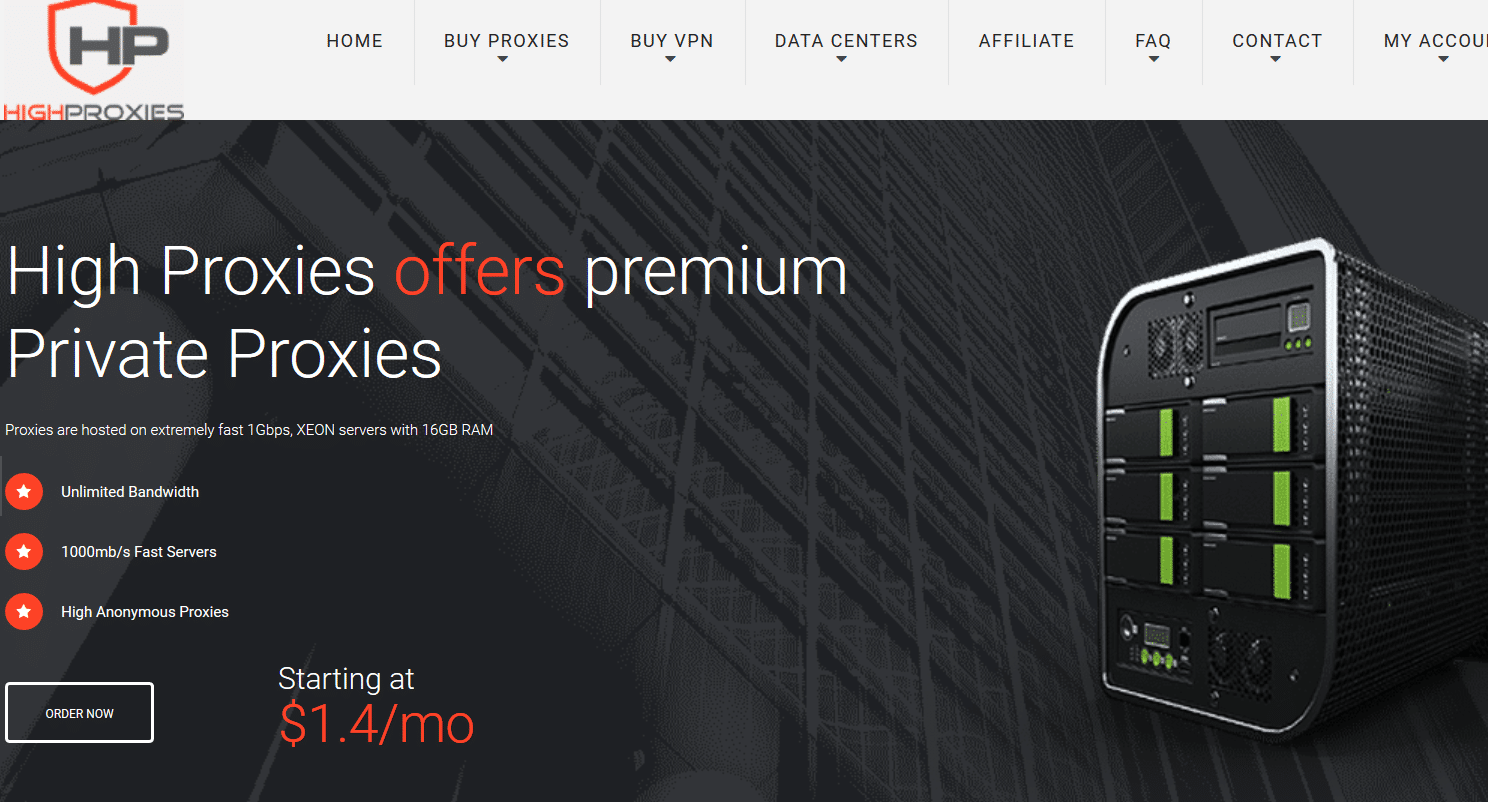 The first of datacenter proxies on this list come from Highproxies. This proxy provider offers an IP pool of 100 thousand proxies in 40 locations in America and Europe, making it a decent provider for datacenter Etsy proxies. You have the option to get private or share proxies where the shared proxies are only limited to several cities in the US. Unlike the residential proxies, Highproxies offers all packages with unlimited bandwidth coming from their servers connected to gigabit connections.
Each month you will get a new set of proxies that you can use in non-sequential order. If you consider the limited locations for the shared proxies and the fact that other people would be using them, we recommend getting private proxies for your Etsy bot. a trial option is not available, but you do get a three-day money-back guarantee option in case you are not satisfied with the performance.
Pros
Competitive price
100 thousand proxies in 40 locations
Unlimited bandwidth
Cons
Limited accepted payments
No trial

The next Etsy proxies provider is MyPrivateProxy. Right of the bat, we see some advantages that MPP has over Hihgproxies. The available proxies is one of them. MPP has over 250 thousand proxies in 24 locations. More proxies, fewer servers. What they do have in common is the fact that both offer private and share proxies coming from their servers connected to gigabit connections.
You get decent geo-targeting capabilities and quite a lot of pricing plans to choose from, no matter if you decide to acquire private or share proxies. Both types give you access to multiple locations, and each month you get a new set of non-sequential Etsy proxies. A free trial option is not available, so you can only get a refund within three days of making the purchase.
Pros
Cheaper than the competition
More than enough available proxies
Unlimited bandwidth
Cons
Fewer locations than some of the competitors
No trial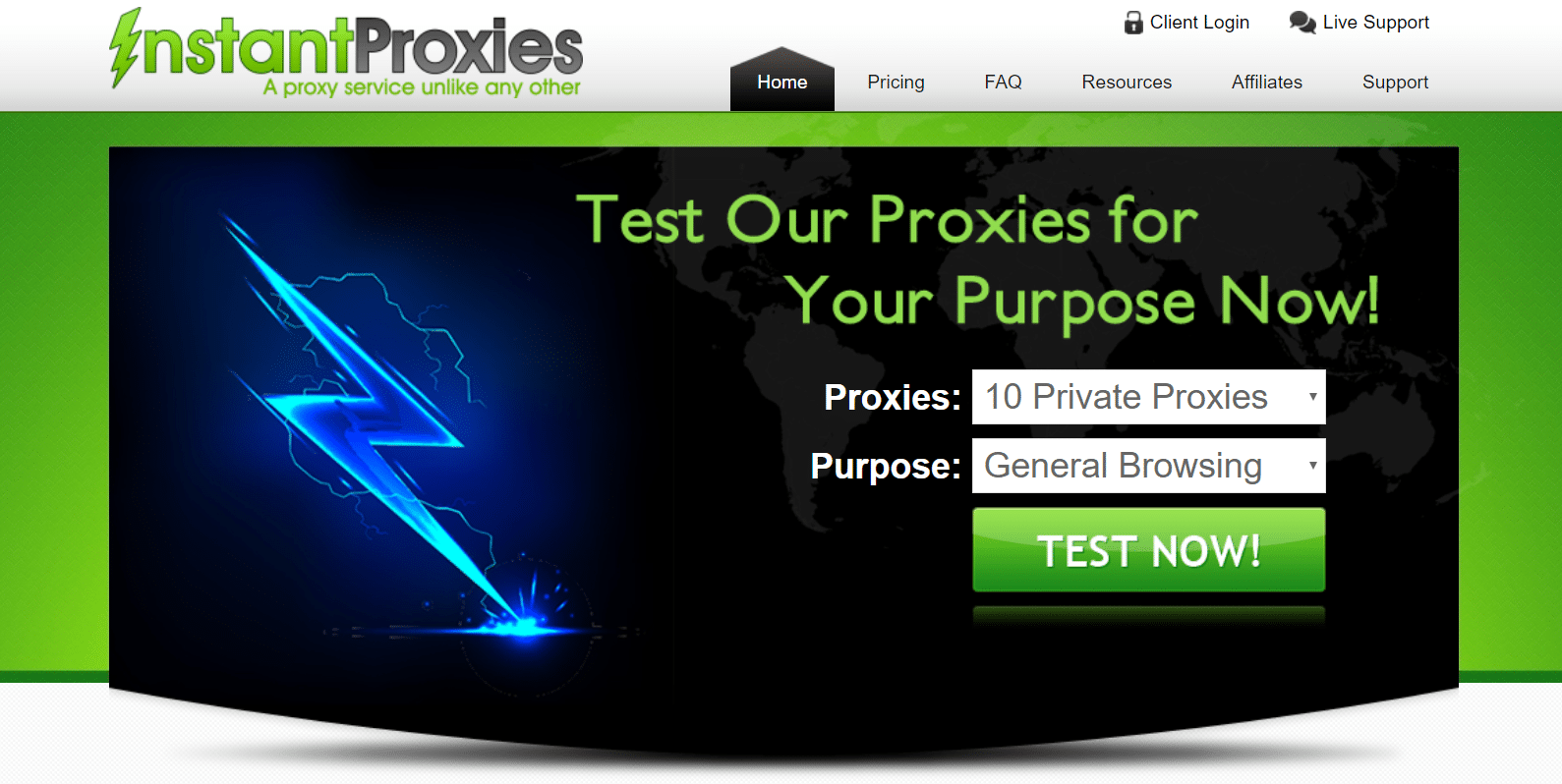 The last Etsy proxies we are going to outline today are InstantProxies. This proxy provider is often overlooked and with good reason. While most of the other proxy providers highlight the number of available proxies and locations, InstantProxies do not do that. That information is not disclosed, so people as suspicious. The only thing they do say is that their proxies are fast and have a 99%+ uptime, so that should be good enough.
Unlike the other two proxy providers in this list, InstantProxies only sell private proxies, which are the ideal datacenter Etsy proxies. The pricing is simple, and you pay by the number of proxies you purchase. All of them come with unlimited bandwidth and a few restrictions when it comes to geo-targeting or available subnets. A trial option is not available, as well. Instead, they can offer you a proxy tester, which is good, but it would still not paint the entire picture.
Pros
Cheaper than its competitors
Unlimited bandwidth
7-day money-back guarantee
Cons
No information on the number of proxies and locations
No trial
Which are better proxies to use for Etsy?
Residential proxies are always better. Since they are IP addresses from active internet connections from other people's homes, the chances of Etsy finding out you are using a proxy and bot are almost non-existent.
Can I use free Etsy proxies?
You can, but it is not recommended. Free proxies are notorious for being much less secure and not as anonymous as paid proxies, so it will only be a matter of time before you are get caught.
How do I tell which bot works with which proxies?
No need to look into that. If the bot you intend to use has support for proxies, then you can use any proxies on it.
Will I be able to use my bot without a proxy?
Yes, but not for very long. Proxies are used due to the fact that you need to hide your location and operate multiple locations at once. If you try to do that from one IP address, Etsy will ban your IP address and will most likely suspend your account.
---
Conclusion
As we mentioned, regardless of what kind of an Etsy bot you are using, make sure to get a decent set of proxies. The list of providers in our article should keep you covered and provide you with decent Etsy proxies, but keep in mind that these are not the only available providers on the market.
---
---
More Helpful Proxy Guides & Tips From Stupid Proxy:
How to Hide Your digital Fingerprints To Protect Social Media Accounts
How to Track Someone's IP Address from TikTok
The Best Jio Proxy Providers of 2021
Rotating proxies – IP Rotation for Scraper to bypass IP ban
The Best Facebook Proxy Providers for 2021
Luminati Proxy Network 101: What is it & How to use Luminati Proxies?
Sours: https://www.stupidproxy.com/etsy-proxies/
Bots etsy
Growing an Etsy account can be a difficult task, likewise buying items that quickly get sold out. However, with the help of Etsy Bots, all of these become easy. Come in now and discover the best Etsy Bots in the market.
Have you tried buying limited-edition items that get sold out quickly within a few minutes on Etsy before? If you haven't, I have, and I must tell you, going through the whole process and checking out an item successfully is like winning a jackpot.
This is because for limited edition items, the demand for them is much higher than the supply, and as such, competition is stiff. It even becomes more difficult as more and more people are embracing the idea of using automation bots to gain an undue competitive advantage in other to buy more for resale.
It has even gotten to the stage where without using automation bots known as Etsy Bots, you will always miss out. Since you can't beat the competition without using a bot, it is high time you start using one. This article will be used to provide you recommendation on the best Etsy Bots to use in the market to increase your chances of securing limited-edition items on Etsy. It will also discuss the bots you can use as an Etsy marketer to grow the popularity of your Etsy store. These bots make use of a process known as Etsy automation to give its users an unrivaled competitive advantage over those not using them.
---
Etsy Automation
Etsy automation is the process of using automation tools known as Etsy Bots to carry out tasks on Etsy automatically. Through Etsy automation, tasks can be carried out pretty quickly at speed; you can't as a human. It can also take care of repetitive tasks that will otherwise bore you after sometimes.
For buyers and sellers on Etsy, Etsy Bots can be very helpful and help them achieve some difficult to achieve aims. There are basically two types of Etsy bots, each with its own specific use and target users.
This type of Etsy automation bots are used for purchasing items on Etsy. But why would someone use a bot for a purchase when he can do that using his browser? Well, for regular purchase, using an Etsy Purchase Bot is a waste of your resources.
This is because they are not free. However, when you want to purchase limited-edition items, you need to go through the process at a fast speed before it gets sold out. With an Etsy Purchase Bot, your chances are increased because of the speed at which it goes through the process of purchase.
These bots are made for sellers on Etsy. Managing and growing an Etsy account is not an easy task as a newbie, and until your store becomes popular, you will not be making the number of sales you want. With an Etsy Growth Bot, the popularity of your store is increased by interacting with other users and sharing details of your store on your behalf.
---
Best Etsy Bots in the Market
Even with their enormous benefits, Etsy bots are still very much unpopular among Etsy users, and as such, there are few Etsy bots in the market. I will be providing you two options each for the two types of Etsy bots.
Etsy Growth Bots for Sellers
Growth Bot by Viralwoot
There is a reason this one comes first on this list – it is Etsy approved. Yes, while itself does not some forms of automation, it supports the type brought forward by Viralwoot Growth Bot. This growth bot automates your Etsy store marketing by automatically promoting your store and its products on your social media accounts.
All that's required is to set it up, and it will work an autopilot round the clock. It can interact with your accounts on Facebook, Pinterest, Twitter, and Instagram. It posts intelligently, following your rules – and gaining your store convertible visitors.
---
EtsyBot
The above growth bot follows the Etsy terms and conditions, and as such, it has a good number of limitations that might make it not effective for your use case. If you are an aggressive marketer and would want to go about interacting with buyers interacting with your competitor, then the EtsyBot is the bot for you. With this bot, you can grow your account and become one of the top sellers on Etsy. EtsyBot can help you automate the process of following sellers and buyers on Etsy. All that's required is for you to provide it the name of a store, and it will go about following its followers intelligently.
---
Etsy Purchase Bots for Buyers
Etsy Spinner/Purchaser Bot
The Etsy Spinner/Purchaser Bot is one of the bots you can use to purchase limited-stock items on Etsy. With this bot, you can grab a product as soon as it is up for sale on Etsy. The process is automatic and requires you to provide your PayPal account details and Etsy details. One feature of the Etsy Spinner/Purchaser Bot I find interesting is its scheduling feature that allows you to specify when the bot should start and help you purchase an item. Also important is the fact that the bot can be customized to meet your specific need. It is a Windows-based desktop application and quite expensive.
---
Most Advanced Bot's Etsy Bot
This Etsy Bot is developed by Most Advanced Bot, a company known for the development of automation bots such as sneaker copping bots. This company's Etsy bot is one of the most advanced Etsy purchase bots in the market. It comes as a Chrome extension and can help you go through the process of making purchases much faster than you can go manually – this includes both adding items to cart as well as checking them out. It has the capability of searching for an item by its keyword and keep refreshing the collection page until the item is available.
The bot comes with an easy to use user interface. The Most Advanced Bot Etsy Bot is quite reliable and has helped a good number of users purchase limited-edition items. Interestingly, it is affordable.
---
FAQs on Etsy Bots
Does Etsy Allow the Use of Bots?
Most sites, including Etsy, does not allow the use of Bots as it gives some users undeserved competitive advantages and can be manipulative, and trick the Etsy system. However, there are a few bots they allow – and these bots stick completely to the Etsy term of usage.
Can Bots be Stopped on Etsy?
As a seller on Etsy, there's no way you can prevent bots from interacting with your shop and dropping reviews or making a purchase. However, Etsy, as a platform, has got some technologies and tricks in place to detect and prevent bots from accessing its platform – and they can be smart at it. Being that as it may, bot makers still find it possible to avoid these checks and automate purchase and marketing activities without being detected.
How Often are Etsy Bots updated?
This frequently asked question does not have a straightforward answer. All I can say is that it depends. Usually, all software should be updated regularly to make them more efficient, add new features, and clear bugs, and add patches. However, for Etsy bots that need to be at par with the layout and design of Etsy web pages, and anti-spam system, then updates are made immediately there's a change to the Etsy anti-spam algorithm or layout of their pages.
How to Bot Spam Someone Else's Etsy Listing?
If you are a seller and you want to spam someone else's listing, then you need to buy his products and drop bad reviews. Needless to say, this is a very unhealthy habit, and you should frown at it. Instead of doing this, why not follow a more acceptable approach like following his followers or those that drop reviews on his products? This is far better as you also can grow without bringing his store down by dropping negative reviews – not to even mention the cost of purchasing products.
There are basically two types of bots on Etsy, and each has a unique use case and target audience. The first ones are growth bots meant to help sellers grow the popularity of their shop and listing. The second is known as Etsy purchase bots and are meant for purchasing limited edition items that get sold out in no time.
---
Conclusion
Make no mistake about it; bots can save you a lot of time, helping you to get more done with little effort from your side. Regardless of whether you are a buyer or seller, there's an Etsy bot for you – or a custom one can be developed using any of the popular programming languages. However, you need to know that using it is regarded as crossing the line by Etsy, and you risk losing your account and getting your IP blacklisted and prevented from accessing the Etsy site.
Read more, Etsy Proxies for Etsy automation.
---
Related,
Sours: https://www.bestproxyreviews.com/etsy-bot/
$440,000 WITH G.E.N.I.U.S BRANDING ON ETSY
Copyright © 2019 SYDNEY SCHUSTER — All Rights Reserved
This post is part of my series about Etsy. It discusses the February 15 multi-million-dollar fleecing of Etsy sellers and related rip-offs. All my Etsy posts contain many embedded hyperlinks within the text so you can read the source material, so don't hesitate to do the deep dive. And please read my other posts on this subject:
● Etsy's Breathtaking Exit Strategy Turns to $hit
● A Comprehensive List of Ways to Bust Etsy — where and how to report Etsy
● Etsy Clobbers Sellers Again — Etsy's takeover by cyberthieves
● Etsy — Elevating Douchebaggery to New and Dizzying Heights — follow the money
● Everything You Never Wanted to Know About What's Wrong With Etsy — why your inventory never moves
● A Comprehensive List of Etsy Fees — fee-related Etsy scams
● Etsy Posts Q1 Earnings and Kills Someone — how Etsy hid the February seller theft and got sued for wrongful death
● Etsy Buys Reverb — One Step Further Into the Abyss — how Etsy blew $275 M in cash on a new toy
● Etsy and Free Shipping – The Stupid Is Strong With This One — It's totally not free, and guess who pays for it?
● Etsy Issues Second Quarter Birdcage Liner — Etsy's Q2 report is a masterpiece of argle bargle and sharts

Worst eCommerce Nightmare Ever
Etsy is a 14-year-old New York ecommerce company with annual gross merchandise sales of $3.9 billion and a $4.89 billion market cap in 2019 (down from $8.04 billion the year before). It operates out of a foreign shell corporation, has no published street address, and until March 2019 had no published phone numbers or customer service department. Basically it's a fake internet marketplace that makes its money selling bogus services to independent sellers of crafts and vintage, imposing service overcharges on them, collecting government tax refunds, and selling shares of stock that's more volatile than napalm.
On February 15, 2019, Etsy hoovered millions of unowed dollars from sellers' bank accounts and credit cards. The first 87 sellers reporting to Etsy's forum cited individual amounts ranging from $265 to $144,000. They collectively lost a half million dollars.
Said one seller: "I went from owing no Etsy bill to owing $1,200 in the blink of an eye. Even though billing said I owed nothing, I couldn't print any shipping labels because it said I had to pay at least half of a $1,200 bill I didn't owe."
Below is a screencap of a post from Etsy's forum tallying damages reported in the first few hours. Etsy provided no information and has since removed the post.
On February 16 Etsy pronounced the problem solved, said it was a "bill payment error" and no more sellers would be affected, and brushed off the impacted sellers as "a small group." It turns out the original 87 sellers who reported the problem were just the tip of the iceberg, as a 147-page forum thread illustrates.
By February 17, 101 sellers reported in the forum they'd lost $640,000. An additional 70 sellers reported Etsy thefts in their Facebook groups, along with more on Reddit and Twitter.
Five sellers interviewed by Newsweek requested anonymity, and many more didn't report publicly for fear of retaliation from Etsy. A now-deleted tweet by a seller whose shop had been on hiatus since January described how Etsy suspended it on March 9 after demanding $20 she didn't owe.
On February 18 an Etsy spox informed BoingBoing that "all cards have been refunded." They hadn't.
On February 22 Etsy issued another statement after five days of total silence declaring the problem solved (again), even though sellers claimed otherwise. They were still reporting muggings on February 18,19, 20, 21,22, and 23. On March 3 a seller's credit card was charged four times for a total of $1,231 for one $307 monthly bill. Etsy blew it off. On March 26 a seller whose shop closed the previous December was charged $11.15 for unowed fees.
Regarding the February 15 theft, Etsy claimed "approximately 0.1% of total active sellers had incorrect charges go through to their payment card on file." Nobody but Etsy knows exactly how many sellers that is. Interestingly, this figure overlooks sellers without debit cards on file whose checking accounts were raided. "They did not charge my debit or charge cards. They took the money straight out of my personal bank account," said one.
The 0.1% figure also excludes an underscrutinized contingent of buyers without bank accounts on file who reported being double billed for purchases or billed for purchases they never made, or their payments were accepted by Etsy for purchases never reported to sellers.
So how much did Etsy steal in February? Well, Etsy claims to have 7.2 million sellers; 0.1% of 7.2 million sellers is 7,200 sellers.
Now let's add the sellers with non-card checking accounts and the buggered buyers and crank up the total to .2%. Number of sellers who got shanked: 14,400. Dollar average from the first sellers who got shanked: $640,000 ÷ 101 sellers = $6,336. Multiply that by 14,400 and the amount Etsy theoretically plundered is — ding ding ding!
The cash Etsy scored on the service fees alone was (by my chainsaw estimate) $6,158,600.
Fun Coincidence! Etsy's 2018 Q3 financial report states Etsy's monthly rent at Jared Kushner's Watchtower Palace of Pain is $6,666,666. (I am not making this up.) If Etsy punts, will it become the Satriale's Pork Store of Brooklyn?
Etsy refused to reveal the number of people it burned. My estimate may be optimistic (which is what happens, Etsy, when you bullshit everyone about how many sellers you really have).
Look, even if we believe Etsy's own murky figures (.1% of 2.1 million seller debit/credit cards, a figure nobody should believe because it's murky for a reason and you know what it is), the "small group" of sellers Etsy robbed is still a minimum of 2,100. And .1% of 2.1 million sellers X $6,336 is still $13,305,600 that Etsy embezzled from them. And THAT doesn't include checking accounts sacked directly, money stolen from buyers, bank interest Etsy collected on the haul, or approximately $1,796,250 in "seller fees" Etsy skimmed off the $13.3 million.
Did Etsy reverse the bogus charges? Lol! No. It applied a store credit to sellers' Etsy payment accounts — minus 8.5% in "sales" fees on the credit card charges and 5% for the checking account withdrawals. Sellers' "refunds" could be used only to pay Etsy fees. Their bank accounts remained empty and credit card accounts overcharged.
Sellers couldn't recover the remaining cash because Etsy stopped ALL legit funds transfers from their Etsy payment accounts to their banks, repeatedly; transfers were still being reversed and/or canceled as of February 27, including normal deposits by sellers whose bank accounts weren't robbed.
Fun Fraud Fact! "Refunds" sellers can't touch is a trick invented by eBay, where Etsy's CEO used to work. After losing a fee-overcharging class action in 2011, eBay paid claimants $30 million in refunds they could use only to pay eBay seller fees.

More Fun! The dollar amounts Etsy stole would've been exponentially greater had many charges and withdrawals not bounced. Some sellers were hit up to a dozen times.
One seller told BoingBoing their bank rejected multiple attempts by Etsy to withdraw tens of thousands of dollars. The story below is from a seller charged $4,532 twice:
Even if we cut Etsy some slack and chalk everything up to a sprawling, tragic yet ultimately profitable error, the company still needs to address what one seller called "forcing [sellers] to deal with the consequences because Etsy doesn't want to pay the fees associated with a reversal." Chargeback fees range from $25 to $100 per transaction. (Eventually Etsy did so — by forcing sellers to sign NDAs in exchange for reimbursement.)
Because this assholery started on the Friday before a federal holiday, sellers initially were told they'd have to wait until February 19 for their refunds because of the three-day banking blackout, during which time Etsy had access to their cash and they didn't. Then on February 19, Etsy's website was down for half the day.
Sellers are still waiting. One received this message from Etsy on February 19 instead of money: "…you'll see the funds post to your bank within the next few days." Another said on February 26: "I have received nothing except for a weak apology." And on February 27: "Nope, it hasn't been resolved. I chose to go the legal route and file a claim with my bank."
Sellers lost their shit over drained bank accounts, overdraft and over-limit fees, credit card interest charges and cancellations, account flagging and shutdowns for suspicious transactions, bounced bill payments, potentially ruined credit ratings, and how f∪cked-up their 1099-Ks will be when refunds to their Etsy payment accounts are reported as taxable income. Etsy blocked angry sellers from posting on Twitter and in the forum, and deleted unflattering comments. (In fact, Etsy subsequently deleted one of its Twitter help accounts, @EtsySupport.*)
From Reddit: "They tagged me with a $4,168 charge. What is weird is this: If they caught the error the same day, why didn't they just cancel the pending charge? Instead they issued a credit to my Etsy deposit account. Then they reversed that and issued a credit to my card. So on my credit card statement it shows a charge for $4,168 and then a credit for $4,168. … Now it looks like I move money around like a drug dealer."
Unauthorized withdrawals continued into March. A seller said on March 25:

*Fun Fact! On March 23 Etsy's official Twitter help account @EtsySupport REMOVED ALL TWEETS SINCE FEBRUARY 12 (i.e., all tweets referencing the February thefts) and was suspended. @EtsySupport returned the next day, but on March 26 was suspended again and never returned.
Just a Small Bill Payment Error. Nothing to See Here.
Etsy called what happened on February 15 "an error related to a site change" and "a bill payment error." A Reddit commenter called Etsy's responses lame damage control boilerplates that "deliberately miss [the point] and are dismissive as f∪ck."
Others call it an inside job. It's speculated Etsy did this to obtain an interest-free quickie loan. From the forum: "Sounds like somebody needed A LOT of money today and borrowed it without asking from a whole bunch of shops' personal bank accounts."
Now if I may point out the obvious, what has transpired here is NOT a "bill payment error." It looks more like classic check kiting. One tweet called it Class B felony theft: "Multiple attempts were made on some people's cards. A glitch doesn't do that."
From Reddit: "They wanted an immediate injection of extra cash flow (it had to be in the millions), felt entitled to it, capitalized on the holiday weekend that gave them 5 full days to replenish, using funds from purchases made during those days for refunds to sellers accounts. … and taking it against the will and without consent from sellers."
Did Etsy need money fast — to cover payroll, the light bill, the rent, or another unexpectedly large bill — and this BS was the only way they could manage it?
Jack Fact! In June 2020 Wirecard, a German electronic payment processor, "lost" €1.9 billion in unrecoverable cash through sham transactions and then borrowed €2 billion more to cover it up. CEO Markus Braun resigned over allegations of wire fraud. The company became insolvent and hundreds of thousands of customer accounts were frozen. Braun desperately tried to worm his way out of any responsibility for cash transfers out of Wirecard via forged documents to Philippine banks where Wirecard has no accounts. And that's how that's done, kids.
What's clear is that what Etsy did is a violation of (among other laws) US Code Title 18. CRIMES AND CRIMINAL PROCEDURE, Part I. CRIMES, Chapter 47. FRAUD AND FALSE STATEMENTS, Section 1030. Fraud and related activity in connection with computers, which in part reads:
(a) Whoever—
(4) knowingly and with intent to defraud, accesses a protected computer without authorization, or exceeds authorized access, and by means of such conduct furthers the intended fraud and obtains anything of value… shall be punished as provided in subsection (c) of this section:
(C)(3)(A) a fine under this title or imprisonment for not more than five years, or both
Blackmail Bonus! Etsy is forcing NDAs on sellers, who won't be reimbursed for overdraft charges Etsy saddled them with if they violate the gag agreement. Also a crime, btw — conspiracy to commit a crime, and conspiracy to cover it up. One recipient described her NDA this way:
Is it a coincidence this happened ten days before Etsy's first-ever Investor Day/CYA Event on February 25 celebrating the release of its 2018 annual report? I don't believe in coincidences, so I'm going with no. Anyway, CEO Josh Silverman didn't explain to shareholders why Etsy had 7.2 million sellers in January and only 1.4 million shops on February 21 (one seller each, per Etsy rules, which doesn't equate to even 1.4 million sellers because many own more than one shop). Update: As of December 2019, Etsy has stopped claiming to have five times more sellers than it actually does.
On February 25 Etsy did claim it miraculously went from having 1.4 million shops to 2.1 million active sellers in four days. 2018 revenue was up 47% year-over-year. Etsy shares rose 8% on the announcement.
Silverman et al also said they expect a big dent in 2019 gross marketplace sales. That's kinda what happens when your customers flee. Etsy never discussed the stolen funds during the conference call, nor the $200 million revolving line of credit it obtained from Citibank that day.
From Reddit: "Of course they are not going to address the fact they took clean funds directly from sellers' bank accounts and turned around and deposited them into their payment accounts that is reported as revenue."
Not Safe to Go Back in the Water
Many suggest Etsy's "bill payment error" problem started well before the February 15 deluge.
One seller reported an unauthorized direct bank withdrawal of $17.53 on January 16. Another experienced multiple Etsy thefts via their PayPal account in May 2018, involving duplicate unauthorized withdrawals of $23 and $24. The seller said: "ETSY charged — then refunded — then AGAIN charged me for FIVE transactions — and for TWO of those FIVE transactions, sent the charges through an additional TWO times."
There were similar reports in September 2018. Other sellers reported Etsy didn't notify them of paid purchases in October (and it was still happening in March 2019). An Australian seller claims this crap's been going on since November 2018. A Better Business Bureau complaint claimed Etsy tried to charge their credit card in November for seller fees they didn't owe:
Another seller said: "Our Etsy payment account logs are so convoluted and cumbersome, I would be willing to bet a majority of Etsy sellers don't even notice [a theft] unless it was a really large amount of money."
From Reddit: "I'd definitely notice a few thousand taken from my account, but what about a few dollars skimmed every month for a year? [See Dirty Foreigner fee, below.]
One seller did notice Etsy tacking an extra cent onto their fees. "Where are all of those extra pennies going? It is a big deal — 1 billion pennies = $10 million." Well, the skim might not be a billion pennies, but it's a lot. If you divide Etsy's 2018 $3.9 billion in gross merchandise sales by an average sale price of $30 per item, that's 130 million sales, and 130 million X 1¢ = $1.3 million in embezzled cents.
Gross Incompetence or Massive Cybercrime?
Looks like the ride's not over. On April 1, 2019, many sellers received weird emails from Etsy about unowed money withdrawn from their accounts. Again.
A seller whose shop had been on hiatus for weeks was told her credit card was charged $118. Others were informed of charges of $75.88, $35.02, $20.46, $72.64, $39.00, $198.52, $201.78, $48.13, $600, $27.27, $912.99, $196.96, $78.40, $42.74, $62.06, and still another $93.46 for a $19 bill.
From Etsy's forum: "A close friends received an email saying they charged her over $200 when her balance due was $14. She then got a second email saying the payment was declined and they are suspending her shop. She is freaking out."
Another seller said her and her friends' emails came from a "DC IP (which is one of the locations they send from) and I have very carefully checked over the full headers and source code of my email and it IS an email sent from Etsy. So as far as I can tell this isn't a phishing scam."
Etsy does not have a Washington, DC office. Who is sending Etsy emails from DC?
Update! In September 2019 Etsy ran an ad seeking a "Senior Manager for US Government Relations in DC" to "execute our US government relations strategy" by "implementing nitty gritty campaign tactics." And replace the last rogue emailer who probably got arrested, but the pay's pretty good while it lasts — $134,305.
Then there was this:

and this:

Some of the April 1 emails contained requests for updated credit card information, with a link to click.
On April 2 Etsy issued an announcement about "a bill payment email that was sent in error to a small group of sellers." The company claimed no one was actually robbed this time, that the emails showedamounts paid in November 2018 for sellers' October statement balances. I am not making this up.
Some sellers say that explanation isn't entirely accurate. One received eleven different emails, each stating a different amount was charged. Other sellers reported being double billed. One said they were "unable to link the amount [in the email] to any previous month. This site is run by total idiots. I am also shutting down my store." Etsy stopped answering the phone.
eCommerce Hackarama
So could the February theft have resulted from a hack?
You bet.
A poster in the Hacker News forum said this: "An interesting data point is that Etsy made charges to cards, but then offered refunds to the bank account on file. This tells me their merchant processing credentials may have been stolen, and since they didn't initiate the debit, they don't have the transaction IDs immediately available to refund/reverse them. (Obviously the processor would be able to provide these on Tuesday when they open back up)."
A hack would certainly explain why Etsy had to hustle so hard to replace a bunch of suddenly missing millions. And it sure would be embarrassing for Etsy to have to admit it allows a vast number of people, any of whom could be responsible, unfettered access to its databases: 950 employees (including at least 318staff engineers); independent app developers (50 are listed here); freelance bug hunters; and outside testers testing things like Facebook integration. Fun Fact! Etsy applied for 124 H1B guest worker visas since 2016.
Also, Etsy introduced a new forum format with DM on January 22, whereupon participants were bombarded with phish asking for credentials and personal info. It's entirely possible many responded to scam messages or clicked links that let in cybercreeps. A forum commenter who was robbed received a "weird email" afterward from "someone stating they knew my Etsy password and then QUOTED my actual password to me" to prove it.
Even before the forum DM sadness, Etsy's user security was crap. A member who never used the forum says her account was hijacked by someone who simply changed her email address. "I did not make this change. My account (which is linked to my credit cards and PayPal) is being used by someone else now. Why is there no step that involves sending a confirmation email to the old email address so that I can confirm before the account email is changed? This seems like a pretty fundamental security oversight. I'm honestly very surprised to see this in the year 2019."
She never gave out her credentials and hadn't even logged into Etsy for months, ruling out a password grab over public wifi. Such an unauthorized account change could only have originated from inside Etsy, or by someone who had access to Etsy's database. Etsy wouldn't respond to her until she went public with her story.
Fun Fact! In 2019 Distil Research Lab reported that 18% of e-commerce traffic comes from "bad" bots engaged in content scraping, account takeovers, credit-card fraud, and gift-card abuse.
Etsy is too busy and important to be bothered with addressing a massive data breach. Plus Etsy's shareholders would crap themselves if they knew. The US Securities and Exchange Commission (Corporate Finance Disclosure Guidance Topic No. 2) requires publicly traded companies to report breaches to shareholders. Plus there's yuge finesfor violating the European Union's General Data Protection Regulation (GDPR). It was easier for Etsy to say it had a "bill payment error."
Etsy also violated the Payment Card Industry Data Security Standard. PCI DSS is a fraud-detection organization that monitors businesses that transmit, process, or store cardholder data. Etsy is required to comply with PCI DSS regs. You can contact PCI DSS here.
Also, all US states and territories have data breach notification laws. Check for your laws here. Wherever you are, Etsy violated them. Tell your state's attorney general. You can find your AG's contact info here.
In New York State, where Etsy is headquartered, two laws require it to notify customers whose private information was acquired by another without authorization: General Business Law § 899-aa and State Technology Law §208. The business must also inform the NYS Attorney General, the NYS Department of State's Division of Consumer Protection, and the NYS Office of Cyber Security & Critical Infrastructure Coordination. If more than 5,000 customers are affected, the business must also notify consumer reporting agencies.
According to Javelin Strategy & Research, $16.8 billion was stolen by identity thieves in 2017 and 30% of US consumers were notified of exposure to a data breach. Oregon's Department of Justice and 31 other states think Etsy can do better. In February 2019 they sent a letter to the US Federal Trade Commission expressing their concern that cybertheft is so rampant, they can't keep up with consumer reports of "personal information … regularly stolen and made available for purchase on the Dark Web."
Regardless of who stole Etsy sellers' money, Etsy is still responsible. Per media analyst/expert Thomas Baekdal:
What Didn't Cause the February 15 Incident
Could Etsy's "bill payment error" really have been caused entirely, as Etsy claims, by lousy programming? Yeah on Etsy's programming being lousy, but nah on the little error part.
From Reddit: "Who the fork decided it would be a good idea to update the billing system on … the Friday before a holiday weekend! Lord, do these people not have any IT experience? … You do that shit at 3am on Tuesday, so when it borks (and it will bork) the fewest people are impacted, and you don't have to wait 3 days to fix it."
From Etsy's forum: "This is a perfect example of cowboy coders that … don't bother to debug before it's initiated ... without a supervisor approving everything." An Etsy engineer verified that. "We deploy our site code and our site configuration somewhere in the order of 60 to 70 times a day." Yeesh.
Most companies that use complex enterprise software test it before launch, in an isolated area called a sandbox. At Etsy, the sandbox is you.
A Glassdoor review from 2019.
A Pig in Lipstick
Etsy calling what happened a "bill payment error" doesn't change or hide what it likely was: a multi-million-dollar theft. Etsy gave a vague explanation about how an update to its billing system "contained an error" related to credit card billing. It was brief and lame on purpose.
Be assured this problem was neither little nor caused by some easily overlooked, limited-range coding error — a one instead of a zero, a plus instead of a minus, a line of code incorrectly cut and pasted or deleted — an explanation that overlooks all the other error events that took place: withdrawals from accounts not associated with credit or debit cards, multiple withdrawals from the same bank account, double-billed purchases, sellers not notified of paid purchases. All would have to be coded differently, and deliberately, and launched simultaneously. By someone who knew exactly what they were doing.
So just to clarify: For several days starting on February 15, Etsy (or someone) withdrew millions of dollars in random unowed amounts from thousands of sellers' checking and credit card accounts. On February 16 Etsy declared the problem solved (it wasn't) and "refunded" the unauthorized withdrawals to a slush account Etsy owns and controls, instead of to the accounts from which the money was taken, effectively making it available to the sellers for one thing only: paying Etsy fees. Etsy prevented them from collecting their "refunds" while skimming 5% or 8.5% off them. On February 19 sellers began receiving threats from Etsy not to blab details to the media if they ever want to see their money again. Thefts on a smaller scale occurred earlier than February and continued afterward for months.
Are Etsy's Suits Cashing Out?
Lately there've been rumors that the juiciest thing for sale at Etsy is Etsy. Geekwire called Etsy — Amazon Handmade's biggest competitor — a likely Amazon M&A target. Seeking Alpha is also betting on Amazon. Forbesthinks Wal-Mart might acquire Etsy. My bet is on eBay. Was the February 15 heist a dumb Hail Mary stunt to make Etsy's bottom line look better to them? Such a windfall might fool takeover vultures into actually still finding Etsy attractive.
That said, it's still hard to ignore how much this smells like plain old pump-and-dumpstock fraud. (EBay, the CEO's previous place of employment, is infamous for it, doing things like goosing share prices with sensational fake "news" — Google to buy eBay!Carl Icahn to buy eBay!eBay to accept Bitcoin! — followed by massive unburdenings of executive shares). Wallmine calculated that "On average, Etsy executives and independent directors trade stock every 14 days with the average trade being worth of $7,271,712."
On February 27, two days after shouting that revenue was up 47%, Etsy farted out a spinerific announcement about a phony green initiative (i.e., throwing money at a for-profit consultant and misrepresenting it as environmental activism). Etsy's share price on February 15 ("Error Day"): $50. On March 1: $73.
Fun Facts! On January 1, 2019, Etsy executive golden parachutes were ramped up to include full salary and healthcare benefits paid for a year beyond termination. To bail with that and a 50% stock profit would be pretty comfy. Ask Michael T. Fisher, Etsy's chief technology officer, who unloaded 46,874 shares for $3,046,810 in one day, February 26, another 2,604 shares for $176,238 on March 4, and 13,377 more shares the first week of April. Two Etsy directors, M. Michele Burns and Jonathan Klein, sold 40,000 shares each over two days in March after the share price spiked to over $70, Burns for $2,830,900 and Klein for $2,844,900. On March 11, 13, and 15 they sold 70,000 more shares just before the price collapsed to the $60s. You can track Etsy insider trading here.
A Treasury of Places to Report Etsy for Violating Laws and Regulations
It doesn't matter how many NDAs or forced arbitration agreements Etsy made you sign if Etsy stole money from you, compromised your credit card or banking info, or let a stranger jack your account. A lawyer/Etsy seller said on Reddit that Etsy violated deceptive trade practices statutes and the federal Fair Credit Billing Act, noting that "a class action is absolutely the correct way to fix this." Etsy cannot prosecute or sue you for reporting its transgressions of laws or rules. Here's where you do it:
● All US states and territories have data breach notification laws that Etsy violated. Check for your laws here. Tell your state's attorney general to investigate. You can find your AG's contact info here.
● Etsy violated the Payment Card Industry Data Security Standard. PCI DSS is an organization that polices credit card fraud by monitoring businesses that transmit, process, or store cardholder data. Etsy is required to comply with PCI DSS regs. Contact PCI DSS here.
● Etsy violated a US Securities and Exchange Commission regulation (Corporate Finance Disclosure Guidance Topic No. 2) requiring publicly traded companies to report breaches to shareholders. Report Etsy to the SEC here.
● Etsy violated the Fair Credit Billing Act when it let thieves steal your credentials, and took money from you that you didn't owe and then dragged its ass about giving it back. You can report Etsy to the US Federal Trade Commission by going here or calling 1-877-382-4357.
● If you're in California, beginning in 2020 Etsy will be violating the California Consumer Privacy Act if it fails to notify you about selling your personal data to other entities, doesn't allow you to do anything about it, penalizes you somehow for even asking about it, and won't expunge your private data when you close your Etsy account.
● Don't forget the FBI's IC3 Internet Crime Complaint Center! Etsy committed multiple federal felonies, including:
😩 18 USC Sections1956 and 1957 — Money laundering (unlawful financial transactions)
😩 18 USC Section 1030 — Fraud and related activity in connection with computers (unlawful access, intentional transmission of malware, password trafficking, extortion involving computers)
To contact Etsy about a problem and/or file a crime report with law enforcement, here's the address you won't find on Etsy's website:
Josh Silverman, CEO
Etsy, Inc.
117 Adams Street
Brooklyn, New York 11201
718 855-7955 corporate
718 855-7956 corporate
718 880-3660 corporate
800 328-5933 customer support
844 659-3879 customer support
844 336-1040 customer support
844 387-9910 customer support
+61 1800-951-925 Australia customer support
+61 1800-531-536 Australia customer support
+44 808-164-9593 United Kingdom customer support
+44-800-011-9700 United Kingdom customer support
Full disclosure: Yes, I once sold on Etsy but now I don't.

This is a multi-part story.
The portion of this post about fee-related Etsy scams has moved here:
A Comprehensive List of Etsy Fees
The portion about free shipping has moved here:
Etsy and Free Shipping – The Stupid Is Strong With This One
The portion about smarmy coincidences has moved here:
Etsy's Breathtaking Exit Strategy Turns to Shit
Please read the rest:
Part 1: Everything You Never Wanted to Know About What's Wrong With Etsy
Part 3: Etsy - Elevating Douchebaggery to New and Dizzying Heights
Part 4: Etsy Clobbers Sellers Again
Part 6: Etsy Posts Q1 Earnings and Kills Someone
Part 7: Etsy Buys Reverb — One Step Further Into the Abyss
Part 8: Etsy and Free Shipping – The Stupid Is Strong With This One
Part 9: Etsy Issues Second Quarter Birdcage Liner
Part 10: A Comprehensive List of Ways to Bust Etsy
Part 11: Etsy's Breathtaking Exit Strategy Turns to $hit

More links to reports on this story:
Twitter
Newsweek
Copyright © 2019 SYDNEY SCHUSTER — All Rights Reserved

I make no money from this blog. If you find it interesting or useful, please buy my bookDead Spot. The Kindle version's only $5 and you'll love it! Thanks.
Sydney Schuster and Dead Spot neither approved nor endorse any non-Dead Spot advertising that may appear here, nor do we derive any income from it. Some of it is kinda gross and we apologize. The web host puts it there, we have no control. Feel free to ignore it.
Posted inEcommerce, Etsy, Journalism | TaggedDead Spot, Ecommerce, Etsy, Etsy bots, Etsy cheats sellers, Etsy check kiting, Etsy click fraud, Etsy complaints, Etsy fees, Etsy fraud, Etsy free shipping, Etsy glitch, Etsy hack, Etsy hitbots, Etsy money laundering, Etsy NDA, Etsy news, Etsy problems, Etsy scams, February 15 theft, selling on Etsy, Sydney Schuster, what's wrong with Etsy | Sours: https://sydneyschuster.wordpress.com/tag/etsy-bots/
Similar news:
Etsy Favorites (Shop/Item)
Why do I need to buy Etsy Favorites (Shop/Item)?
Etsy is an online business site (etsy.com) concentrated on carefully assembled or vintage things and supplies, just as one of a kind factory-manufactured item.
Increase exposure of your business profile in Etsy with people adding you as their favorite seller.
Items with more favorites are catching people's eyes, and this is great to increase your sales.
Drive more traffic to your business profile or items on Etsy and more chances of converting them as your customers.
Why AppSally is the best site to buy Etsy Favorites (Shop/Item)?
Get free drop replacement if part of your order is dropped within 15 days. However, we will not be able to offer drop replacement if you buy Etsy favorites (shop/item) from multiple providers concurrently as it would be difficult for us to determine whether the drops come from AppSally or other providers.
AppSally is a curated marketplace. All service providers are screened and evaluated based on their quality, reliability, delivery speed and price. Service providers with the highest score are handpicked to deliver your order. We have delivered thousands of favorites orders and worked with dozens of service providers, so you don't have to waste your time with the wrong ones in Fiverr buy Etsy favorites (shop/item) or from Reddit. If you are wondering where to buy favorites (shop/item) on Etsy or the best site to purchase, look no further because AppSally is the preferred choice of our thousands of clients over Fiverr or Reddit.
How to buy Etsy Favorites (Shop/Item)?
After you have made payment, you will be given access to a dashboard where you can provide us with the shop or item URL.
We will START processing your order either instantly or within 24 hours after you have given us the necessary info in the dashboard as required above. We may need to confirm your email if your Paypal email is different from your customer email.
Actual delivery will take longer than 24 hours. Please refer to the section below for an estimated delivery time.
Are your Etsy Favorites (Shop/Item) real & legit or are they fake Etsy Favorites (Shop/Item)?
AppSally promises no bots and legit traffic only. That means we deliver real Etsy favorites (shop/item) with real and active people. Tracking is available in our 100% transparent, proprietary dashboard.
AppSally DO NOT engage with 3rd party service providers who DIRECTLY reward their users (aka fake favorites (shop/item) on Etsy). For example, providers are only allowed to advertise to users to view your Etsy shop or items. If the users wish to, they may optionally favorite your Etsy shop or items, without receiving additional rewards. The ads must also be opt-in only. The reason behind this is so you get real Etsy favorites (shop/item) instead of fake Etsy favorites (shop/item).
Real users are not only safer, but there is also a higher chance they may be genuinely interested in your shop profile. However we DO NOT promise that all or majority of them will be interested in your shop or items.
What are Etsy bots or Etsy sub bot?
Etsy bot is a software that allows you to automate simple tasks on Etsy. Since it is a software and not a real person, there is no real engagement value. Meaning, there is zero chance that a bot would be interested in your Etsy shop or items. They are often referred to as fake Etsy favorites (shop/item).
Bots are not legit traffic and violates Etsy's Terms of Use. Hence they are harmful to your account as they are easily flagged by Etsy and may cause your account to be banned permanently. That is why AppSally promises NO BOTS.
Will I get banned or can I purchase safe Favorites (Shop/Item) on Etsy?
You will NOT be banned because our Etsy favorites (shop/item) are real, as described above. Our services are legit within Etsy's Terms of Service.
We also don't need your credentials for your account. So, it's safe and there's no chance of hacking and banning the account.
You will NOT be banned for using our legit service, but that does not mean your account will not be suspended if you engage with other unqualified providers to buy fake Etsy favorites (shop/item) or other activities that break Etsy terms, all of which is beyond our control hence we cannot provide any guarantee.
Am I buying Etsy Favorites (Shop/Item) instant or fast and is it safe to deliver them faster?
Approximately 5-15 days delivery, depending on the size of your order.You will get a more accurate delivery timeline from our panel once your order has been placed.
Although we may start working on your order instantly, it takes time to fully deliver your order. We deliver orders gradually over a period of time (drip-feed) instead of instant Etsy favorites (shop/item) to present a natural growth of your brand and protect the safety of your Etsy account. In other words, our smart system automatically spreads the promotion and deliver a small and safe amount of Etsy favorites (shop/item) on a daily basis.
We can't deliver them faster than what we say or instant Etsy favorites (shop/item) because we're trying (but DO NOT promise) to get peoplewho are really interested in your shop or items to add as their favorite.
Is buying Favorites (Shop/Item) on Etsy cheap? Can you do $5 Etsy Favorites (Shop/Item)?
AppSally is not aimed at being the most affordable service provider. On the contrary, we aspire to be the best and safest quality.
That being said, most of our customers find that our prices for Etsy favorites (shop/item) are cheap compared to most competitors, particularly after considering our quality of service. The reasoning is that due to bulk orders and high order size, we can get better pricing from our third party service providers.
Be cautious with services that claim to offer cheap $1 Etsy favorites (shop/item) or $5 Etsy favorites (shop/item) as they may be scam or bot traffic. According to our knowledge, 95% of the cheapest service providers are fraud.
Can I target users from certain countries only like buy Etsy Favorites (Shop/Item) USA, Etsy Favorites (Shop/Item) UK or Canada?
Unfortunately no, you can't target UK, Canada or USA Etsy favorites (shop/item). Your order will be fulfilled by users from all over the world and we DO NOT promise any specific country. If your Etsy account is only available for certain countries, feel free to contact support before placing your order.
SKU: AS39069Categories: Etsy Marketing, Marketplace, PendingTags: etsy, favorites, infolater, inhouse, item, shop
Based on 4 reviews
4.8 overall
Only logged in customers who have purchased this product may leave a review.
Sours: https://www.appsally.com/products/etsy-favorites/
1214
1215
1216
1217
1218