In the Open Stacks (Periodicals and Microfilm cabinets)
Angolite. Angola, LA, Louisiana State Penitentiary Periodicals - HV8301 .A54 Holdings 1978-2006 (incomplete)
Danville vanguard. Danville, IL : Danville Correctional Center Periodicals - HV8301 .D3 Holding 1986-1991 (incomplete)
The Freeworld times. Minneapolis, Minn. : Murton Foundation for Criminal Justice, Periodicals - HV 7231 .F74 Holdings: 1972-1974 (incomplete)
Huron Valley monitor. Ypsilanti, Mich. : Huron Valley Men's Facility, Periodicals - HV9475.M52 H9 Holdings 1987 (incomplete)
Joint endeavor. Huntsville, TX: Published and edited at the Huntsville Unit by inmates of the Texas Dept. of Corrections, Periodicals HV7231 .J5 - Holdings 1979-1985 (incomplete)
The Lino ledger Lino Lakes, MN : The Facility, 1992- Periodicals - HV9475 .M62 L56 Holdings 1992-2007 (incomplete)
Menard Time Menard, Ill. : Illinois State Penitentiary Microfilm Cabinets - HV9475.I32 M4 Holdings: 1963-1990 Periodicals - HV9475 .I32 M4 Holdings 1985-1991 (incomplete)
The Monitor Ypsilanti, Mich.: Huron Valley Men's Facility,. Periodicals - HV9475.M52 H9 - Holdings 1987-1993 (incomplete)
A new perspective. Stillwater, MN : Minnesota Correctional Facility, Oak Park Heights, Periodicals - HV9475 .M62 O2 - Holdings 1997-2008 (incomplete)
The Penal digest international. Iowa City : Phase IV, <1971-1972> Periodicals - HV 7231 .P46 - Holdings: 1972 (incomplete)
Perspective Stillwater, MN : The Facility. Periodicals - HV9475 .M62 O2 - Holdings: 1987-1996 (incomplete)
Prison mirror Stillwater, Minn. :Minnesota Correctional Facility-Stillwater Microfilm Cabinets - HV7231 .P82 - Holdings: 1993-2003 Periodicals - HV7231 .P82 - Holdings: 2003-present
Prisoners' digest international. Iowa City : National Prison Center. Periodicals - HV 7231 .P46 - Holdings: 1972-1973 (incomplete)
Question Mark "A journal of prison opinion" Norfolk, MA: Massachusetts Correctional Institution, Norfolk. Periodicals - HV9475.M42 N676 - Holdings: 1982-1989 (incomplete)
San Quentin news. Tamal, Calif. : San Quentin. Periodicals - HV9475 .C3 S72 - Holdings 1979-1981 (incomplete)
Spectator, Jackson, Mich., published by the inmates of the State Prison of Southern Michigan Jackson Periodicals - HV9475 .M52 S688 [oversized] Microfilm Cabinets - HV9475 .M52 S688 - Holdings 1975 -91 (incomplete)
Soledad star. Soledad, Cal. : Soledad Correctional Training Facility. Periodicals - HV 8301 .S6 - Holdings 1988-1992 (incomplete)
Star-bulletin. Ossining, N.Y. : Sing Sing Prison. Special Collections - HV 9481 .O8 S4 Holdings 1917-1918 (incomplete) additional un-cataloged issues in the Lawes collection
The summary. Elmira, N.Y. :State Reformatory Holdings: 1985-1986 (incomplete)
TeleGraham. Hillsboro, IL : John A. Graham Correctional Center, Periodicals - HV 8301 .T4 - Holdings: 1987-1996 (incomplete)
Un-cataloged in the Special Collections Room
Gary McGivern Collection:
The Open Gate/Puerto Aberto Greenhaven, NY: Greenhaven Correctional Facility Various issues
Prison Newspapers Collection in Special Collections Room:
Copy. Colorado Springs, CO (June 1979)
The Echo. Texas Dept of Corrections, Huntsville, TX (March-April 1980)
FYSK: Facts You Should Know. Virginia Dept. of Corrections (March 1975)
Folsom Observer. Folsom State Prison, CA. (Feb 1980)
G.S.P. News. Georgia State Penitentiary (Fall/Winter 1995)
Jefftown Journal. Missouri State Penitentiary (1950s-80s on 2 reels microfilm)
The Insider. C. Paul Phelps Correctional Center, DeQuincy, LA (1995?)
La Roca. Arizona State Prison, Florence, AZ (Feb/Mar 1980) Note: Arizona State Library has digitized most issues of La Roca
The Menard Time. Menard, IL (Feb, April, May 1980)
Riker's Review. (April, May 1980)
Santa Fe Prison News. (May/June 1982, Feb. 1983, Feb 1984)
Soledad Star News. (Various issues, 1968, 1972, 1974, 1977, 1979, 1980, 1981, 1988)
Straight Low. Dixon Correctional Institute, LA (March 1996)
Vacavalley Star. California Medical Facility (Various issues: 1979, 1980, 1982)
Sours: https://guides.lib.jjay.cuny.edu/NYPrisons/PrisonNewspapers
Prison Delivery Service
The service we provide is in line with the individual prison's guidance but allows family and friends to take out and pay for subscriptions for newspapers and magazines. If you are looking to take out a magazine or newspaper subscription for someone in prison read more about the service JYL provides below
What can be delivered?
Daily or weekly national newspapers, regional daily or weekly newspapers, weekly magazines, monthly magazines.
Are there any titles that JYL can't deliver?
The magazines and newspapers we deliver all have to fit within the individual prison's criteria. For most prisons we deliver to, we will be able to confirm whether the title you request falls outside their remit.
How can I place a subscription?
The simplest thing to do is to call our Prison subscription team on 0207 536 8636. They can take you through the process. You will need the prisoner's Surname, ID Number and prison name.
How much will it cost to get a magazine subscription delivered?
The cost is the cover price of the publication plus a £5 administration charge per order.
Can I order an individual publication? 
Yes, you can certainly do that; the cost for an individual publication will be the cover price plus £5 admin charge.
What is the longest period I can take out a subscription for?
The maximum order period is 8 weeks. After 8 weeks you can renew the subscription.
Will the prison know what magazine has been delivered?
Yes. JYL issue a daily delivery note to the prison detailing what is being delivered and to who.
How do I pay for my subscription?
You can pay for your subscription by credit or debit card when you place the order. 
Can a prisoner place their own subscription?
Many prisons operate a subscription service where prisoners are able to order and pay for their own newspapers or magazine subscriptions. If you'd like to know more about this option you will need to speak to the prison directly.
If you are a prison looking for a subscription management service, read more about the service JYL provides below:
How will you invoice us?
We will issue a detailed monthly invoice for all the publications delivered. Payment terms are usually 14 days from receipt of invoice.
What checks do you have in place for confirming the delivery of publications ordered?
We will issue a daily delivery note that details what has been delivered and include the relevant prisoner details so it will be easy to recharge each individual for the publications actually delivered.
What are the charges associated with each subscription?
Each subscription order will cost the cover price plus the individual prisons service charges.
Can we order an individual publication if a prisoner requests it?
Yes, you can order a single publication through the service. It will be subject to the individual prisons service charge.
What if a prisoner requests a regional paper or magazine, can you deliver these too?
We are sometimes able to deliver regional newspapers or magazines. We suggest talking to your account executive to see if the local paper or magazine you would like is available.
Do you deliver 7 days a week?
Our service usually operates 7 days a week but this can be dependent on your requirements and location. 
If you'd like to know more about the JYL prison subscription contact us.
To find out more about JYL's corporate newspaper and magazine delivery service click here.
Sours: https://www.jyl-uk.com/news/prison-delivery-service
The Prison Mirror
Prison mirror (Stillwater, Minn.) 1887-1894 Browse the title
Mirror (Stillwater, Minn.) 1894-1925 Browse the title
Prison mirror (Stillwater, Minn.) 1993-current Browse the title
Issues from this title can only be accessed from the Gale Family Library at the Minnesota History Center.
The Prison Mirror, at various times entitled just the Mirror, is the newspaper of the Minnesota Correctional Facility - Stillwater, also known as the Stillwater State Prison, and claims to be the longest, continuously published prison newspaper in the country. It was initially published weekly but is currently published monthly and is written by and for people incarcerated at the prison. The first issue was released on August 10, 1887, with the motto, "God helps those who help themselves."  A few issues later the motto changed to "It is never too late to mend." The newspaper was intended to "[shed] a ray of light upon the lives of those behind the bars" to the outside world, and it aimed to be self-sustaining in terms of funding, declaring: "The entire profits of the Mirror, above the running expenses, will be devoted solely to the purchase of books and periodicals for the prison library." 
The Prison Mirror was co-founded by brothers Cole, Robert, and James Younger, members of the James-Younger Gang who were serving life sentences after taking part in a raid in Northfield, Minnesota, in 1876. Cole Younger was particularly involved in the newspaper and was listed as the associate editor in early issues. In the second issue the editor wrote, "Cole Younger is the librarian of the prison, and as he is an inmate for life, the unfortunate fellow is making the richest atonement within his power for the errors of his past life." Robert died in prison in 1889 and in 1901 Cole and James were paroled. James committed suicide in 1902 and Cole died in 1916 in Missouri. 
The Stillwater State Prison was first established in 1853 when Minnesota was a territory.  It was located in Stillwater, Minnesota, from 1853 until 1912 when a larger facility opened in nearby Bayport, Minnesota, where it is still located today. At the time of the first issue of the Prison Mirror, the entire prison population was 387, including seven women, as the state women's prison in Shakopee, Minnesota, didn't open until 1920.  As of early 2019 the on-site population was approximately 1,500. Content for each issue is written by inmates. The first issue said it would contain "continuous contributions upon all general subjects, sketches, words of wisdom, jokes, poetry, etc., from the pens of our comrades in prison." It also featured national news items, sports updates, notices, and advertisements from local businesses.
The newspaper has served to help inmates develop their writing skills and gain experience in working on a publication. A report In the July 20, 1933 issue stated that "Most of the contributors to this paper entered prison with little or no knowledge of writing – fictionally or journalistically...The mere sight of their work in published form does more for these aspiring writers than could countless volumes." One editor said in 2017, "The population who we make the paper for, they view this as their outlet to be heard and want to see things that are important to them." Some writers for the Mirror went on to publish books, notably Frank Elli, who wrote The Riot, published in 1966 and made into a film in 1969. Author E. (Emil) Richard Johnson also served time at the prison and published several novels while incarcerated. 
Throughout its long publication history, the Prison Mirror has been recognized by other newspapers for the quality of its writing and has won awards for the best prison newspaper in the United States several times. Special commemorative issues were published at the paper's centennial in 1987 and in 2012 on 125 years of publication.  
Sours: https://www.mnhs.org/newspapers/hub/prison-mirror
Prison Sex Video - Caught with pants down
Books, Newspapers & Magazine Subscriptions
A variety of newspapers, books and magazines are provided to the inmates through the jail library. However, should an inmate want a subscription to a particular newspaper or magazine, the following guidelines must be followed.
Inmates may have family and/or friends place orders for books, magazines and newspaper subscriptions; however, the inmate must communicate to that individual what is approved, appropriate content to be received at the WVRJ.
Inmate Name c/o
When ordering books or magazines, items must be shipped to the jails physical address: 5885 West River Rd.
Salem, Va. 24153
Rules & Regulations
Items must be brand new and come directly from the publisher. Ex. Barnes and Noble, Amazon Fulfillment Center, etc.
Books must be paperback/soft cover.
Inmates are allowed to receive a total of four (4) books each month.
No used books or books received from third party sellers will be accepted and will be returned to the sender upon arrival.
Reasonable quantities of items will be allowed. However, if excessive quantities create a fire hazard in the inmate's cell, these items will either be placed in the inmate's property or disposed of.
Publications cannot violate U.S. Postal Regulations.
Items ordered from a publisher (books, magazines and newspapers) will be approved upon delivery to the Western Virginia Regional Jail.

The jail may disapprove, in whole or in part, any issue if the contents are of a nature to compromise jail security, order or rehabilitative efforts.
Items disapproved by the WVRJ will be placed in the inmate's property or can be mailed out at the inmate's expense.
Sours: https://www.wvarj.org/153/Books-Newspapers-Magazine-Subscriptions
For inmates newspaper
Can You Get Newspapers in Prison?
Keeping up with current events – in your community, country, and around the world – is a normal part of daily life for many of us. Especially in this current political climate. Thanks to modern technology, we now have immediate access to more information than we can accurately process. Unless some major tech company tries to censor it.
Many of us don't even bother to look at an actual newspaper or paper magazine anymore since everything is available online. But when it comes to prison inmates, they don't have that luxury.
When you're in prison, you are cut off from the outside world completely. If you don't have a TV – or if you don't regularly communicate with family and friends on the outside – you have almost no way of knowing what's going on in the world. But do inmates have access to old school forms of communication? Can you get newspapers in prison?
In today's blog post, I am going to cover the following topics:
Yes, you can get newspapers in prison
The prison library and chapel library
Newspapers, Magazines, and the Prison Mailroom
Prison can be a place of learning
Yes, you can get newspapers in prison
The simple answer to today's blog post question is "yes." Inmates are able to get newspapers in prison. And, they have a few options for getting access to these newspapers. I will let inmate Mistie Vance – who is currently serving time at Chillicothe Correctional Center – to elaborate.
"We are able to receive newspapers in prison, along with a wide variety of magazines and other publications. Most magazines are allowed, but are monitored for excessive sexual content and rejected if deemed inappropriate.
Along with newspapers and magazines, we are given access to receive most Bible study correspondence courses and other spiritual publications. We are also allowed to order books from vendors, or have books sent in to us as long as they are shipped from the vendor and not from a personal residence. 
At one time we were even allowed to order calendars and puzzle books from outside vendors, but are no longer able to do so as they are offered at the offender canteen."
The Prison Library and Chapel Library
Mistie also pointed out that inmates don't have to order newspapers or periodicals in order to gain access. Many also have the option of going to the prison library.
Mistie says, "Besides being able to receive newspapers, magazines and books in the mail, we also have access to all three in the institutional library. Newspapers and magazines can't be checked out but are available to look at while in the library, and there are a wide variety of books available for check out. 
Whether you're interested in spiritual growth, self-help materials, higher educational learning or just good old fashioned entertainment, there is something for everyone!
Not only do both women's institutions in Missouri have regular offender libraries, but they also have chapel libraries where they are able to access even more spiritual material. Whether you're Christian, Muslim, Wiccan, Buddhist, Native American, Catholic, etc. you can find books to further help with your spiritual journey. 
Along with books and other study materials, offenders also have access to speak with the prison chaplain regarding any questions they may have or to help them through obstacles they may be facing in their lives. It is often helpful to have someone who will listen and try to help give you spiritual perspective during difficult circumstances."
Newspapers, Magazines, and the Prison Mail Room
I should make it clear that a prison inmate can receive newspapers and magazines in prison. But, it can be difficult for inmates to order their own subscriptions and they often need outside help.
You can't mail a prison inmate a newspaper, a magazine, or a book directly. Instead, all publications must come directly from the vendor/publisher. This means that you can set up a gift subscription for your inmate to receive their hometown newspaper, or any other periodical that is deemed appropriate. For books, they must all be ordered from the vendor and mailed directly to the prison.
The prison mail room will reject any periodical or book that you try to send in directly. 
Before purchasing a subscription, verify that the magazine or newspaper is allowed at the specific facility. Also verify that you have your inmate's complete and accurate mailing address, including their full name, number and housing unit. 
You may also deposit funds to an inmate's account for them to use to subscribe to a periodical.
Prison can be a place of learning
With the right attitude, prison can be a place of learning for an inmate. Of course, the resources vary from prison to prison, but most inmates do have access to some kind of educational material. And, it can be an opportunity to learn and grow.
This is what Mistie wrote to me after being in prison for 11 years.
"Due to all the materials available in the institutional setting, being incarcerated is an amazing opportunity to learn and grow in every area of your life. In the eleven years I have been incarcerated I have had the chance to become so much more than what I was coming into this thing. 
Since I spent my first ten years without a television, I have read literally hundreds of books both for entertainment and self improvement. I have read self help books, books about understanding different personalities, medical books, exercise books, diet books, history books, and most importantly, spiritual materials-books, bible studies and anything else available to assist with my spiritual growth. 
No matter what areas you need to work on in your life in order to be healthier and more productive upon release, there is something available to help.
So, whether you're interested in getting the local newspaper to keep up on recent events, magazines for entertainment or learning resources, Bible studies to aid in your spiritual growth or books available from vendors, prison allows for ample opportunity to both obtain and access such materials. What you do with the opportunity is up to you."
For those of you who have been keeping up with this blog, you know that Mistie often contributes to these posts. I wanted to let everyone know that Mistie got her date for the parole board, and she will be seeing them in March 2021. 
Hopefully, they will approve her for an immediate release!!! 
Do you think you would read a lot in prison and take the opportunity for personal growth? Let us know in the comments below.
Sources:Inmate interview with Mistie Vance
About the Author Natalie
Natalie earned her Bachelors degree in Journalism from the University of Kansas, and has worked in television and radio during her career. When she was a 19-year-old sophomore at KU, she got her first on-air job as a sports reporter for a CBS-TV affiliate. In 2013, she was sentenced to 30 years in prison for the possession and production of marijuana. She was released in 2017. We've kept her last name off of our website so that she does not experience any professional hardship for her contributions.
Sours: https://prisoninsight.com/can-you-get-newspapers-in-prison/
Inmate mailed severed finger to Anderson newspaper to protest jail conditions
American Prison Newspapers

Overview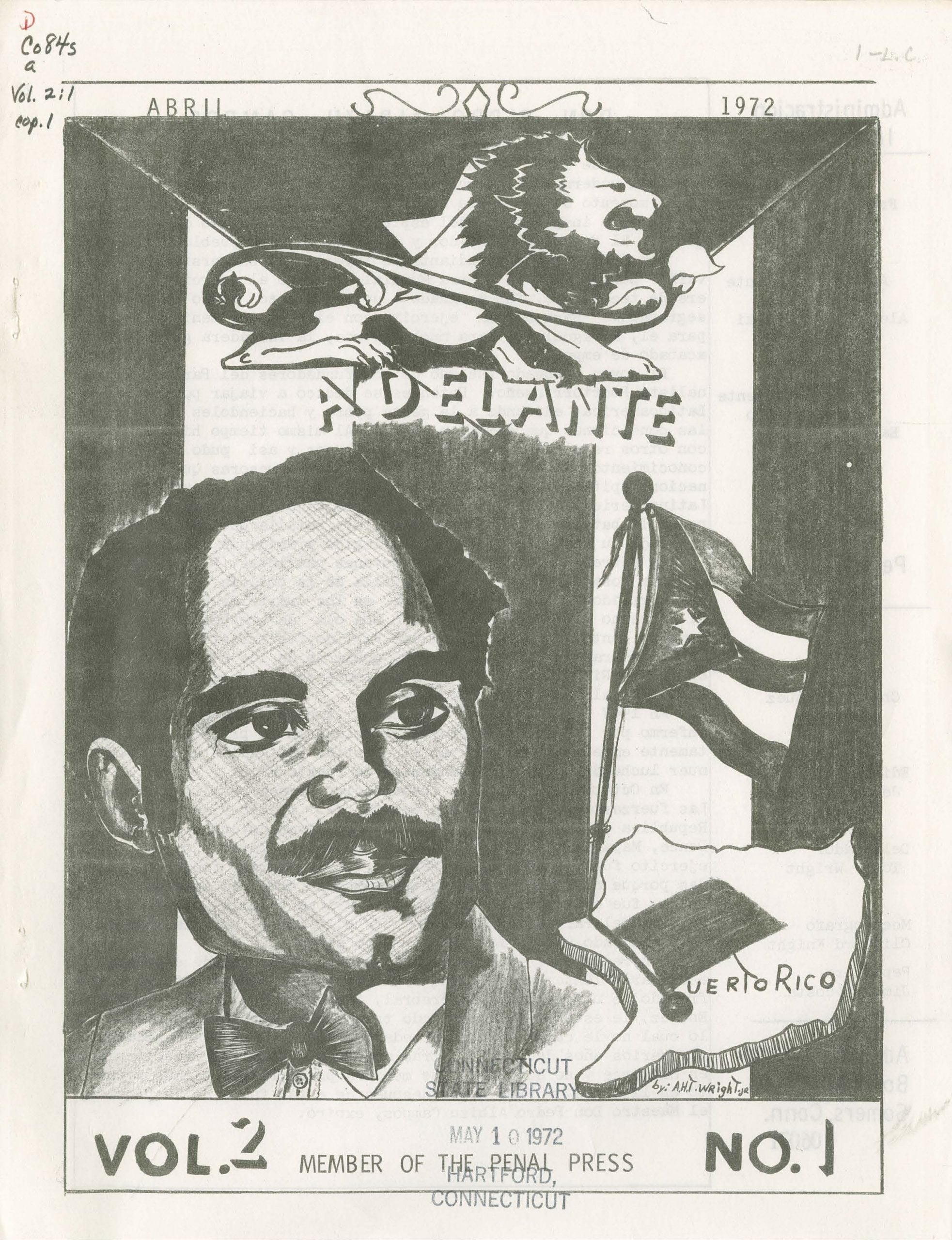 On March 24, 1800, Forlorn Hope became the first newspaper published within a prison by an incarcerated person. In the intervening 200 years, over 500 prison newspapers have been published from U.S. prisons. American Prison Newspapers will bring together hundreds of these periodicals from across the country into one collection that will represent penal institutions of all kinds, with special attention paid to women-only institutions.
With the United States incarcerating more individuals than any other nation–over 2 million as of 2019–these publications represent a vast dimension of media history. These publications depict and report on all manner of life within the walls of prisons, from the quotidian to the upsetting. Incarcerated journalists walk a tightrope between oversight by administration–even censorship–and seeking to report accurately on their experiences inside. Some publications were produced with the sanction of institutional authorities; others were produced underground.
Development of the collection began in July 2020 and will continue through 2022, with new content added regularly. The American Prison Newspapers collection is made possible by a growing list of libraries that are providing funding to cover the publishing costs, along with institutions and individuals that are opening their archives to provide the source material for digitization. Thanks to their contributions, the collection was made fully open access as of July, 2021.
Watch featured speakers share more about the collection and about prison journalism:
Privacy
Reveal Digital will undertake diligent efforts to protect the privacy of individuals depicted in the pages of the publications in this collection, and will take steps to notify the individuals and institutions that have contributed to the publications in this collection. If you are a writer, editor, or other contributor to a publication made available as part of American Prison Newspapers and encounter personal information of any kind that should be removed from view, please write to us to request its removal:
Reveal Digital
101 Greenwich St, 18th Floor
New York, NY 10010
+ 1 212-358-6400
[email protected]
Please include an address or any other contact information at which you can be reached, and we will respond as soon as possible.
Feel free to contact us at [email protected] with any further questions about the availability of the newspapers in this collection.
Advisory panel
Reveal Digital is developing the American Prison Newspapers collection with the help of an advisory panel representing diverse perspectives from communities impacted by the content. We are grateful for their time and counsel.
Dan Berger, Associate Professor and Director of the Washington Prison History Project, University of Washington at Bothell
Ellen Belcher, Special Collections Librarian, John Jay College of Criminal Justice
William Drummond, Professor of Journalism, University of California, Berkeley, adviser to the San Quentin News, and author of Prison Truth: The Story of the San Quentin News
Marianne Fisher-Giorlando, Angola Museum Executive Committee member, researcher for The Angolite, and professor of Criminal Justice at Grambling State University, emerita
Doran Larson, Professor of Literature, Hamilton College and Director of the American Prison Writing Archive
Kerry Myers, Deputy Director at the Louisiana Parole Project, former editor of The Angolite
Ana Noriega, Assistant Director of Collections Management, Colby College
Robert Pollock, Program Manager, PEN America Prison Writing Program
Tony Wallin-Sato, Programs Coordinator for Project Rebound Humboldt State University
Content contributors
The following libraries, archives, and publishers have agreed to provide source material for scanning. Please contact us if your organization has source material that you would like to contribute to the project.
Arizona State Library, Archives, and Public Records
Bucknell University
Connecticut State Library
Florida State University
Idaho State University Library
Indiana State Library
Library of Michigan
Mule Creek Post, CA; D. Babbs, editor
State Library of North Carolina
University of Arkansas
University of Illinois
University of Kentucky
University of New Mexico
University of Oregon
University of Washington
University of Wyoming
Whitman College
Funding
Academic and public libraries have provided the funding needed to cover costs associated with publishing this important collection, along with a generous $500,000 grant from The Andrew W. Mellon Foundation. Seed funding for American Prison Newspapers came from members of the Diversity & Dissent Digitization Fund; libraries may support various projects by joining the Diversity & Dissent Fund.
Legal notice
American Prison Newspapers aims to create a faithful digital reproduction of the collective works as they originally appeared in print and pursuant to 17 U.S.C Section 201(c) of the Copyright Act. Please note that if content items in the American Prison Newspapers collection reference permissible terms of use, such as a Creative Commons license, users may make use of such items in accordance with the stated terms of such license as further detailed in the JSTOR Terms and Conditions of Use.
Sours: https://about.jstor.org/revealdigital/american-prison-newspapers/
Now discussing:
The first woman gave you the first poison. Exactly. Chapter 18.
1064
1065
1066
1067
1068